I know, I know … we are smack dab in the middle of pumpkinpalooza.  Believe, me, I am a fellow pumpkin junkie.  And rest assured are there more pumpkin recipes to come.  But can we take one minute (really, just one minute) to celebrate peaches! Before their sweet season is over, let's give them one last delicious hurrah!  Since I'm on a peach-a-day kick and had a freshly baked batch of this pumpkin pie granola, I have been indulging in a quick little dessert for one that is done in 60 seconds!
Peach Crisp for One
So let's all just agree that this isn't a big pan of warm, bubbly peaches tossed with cinnamon and topped with a buttery, baked golden crisp topping.  Which would be awesome.  But at least an hour away.  And way too much work after a long day at the office.
Nope.
This is a quick peach dessert made in a mug and your microwave.  It's like peach crisp's young, hip little sister.
All you need is a peach, some cinnamon, a squeeze of lemon and some granola.  I recommend my pumpkin pie granola or nutty coconut granola but store bought granola will work in a pinch, too.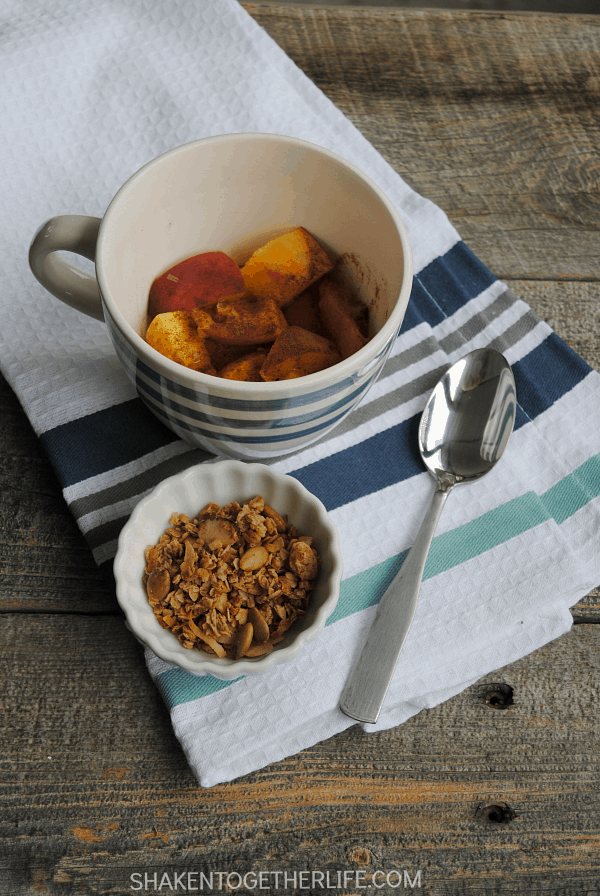 First, cut one ripe peach into bite sized pieces.  I love to make this peach crisp for one in a mug, but you can use any microwave safe bowl.  Add a squeeze of lemon juice and liberally sprinkle the peach pieces with cinnamon.  Pop your mug in the microwave for 40-45 seconds.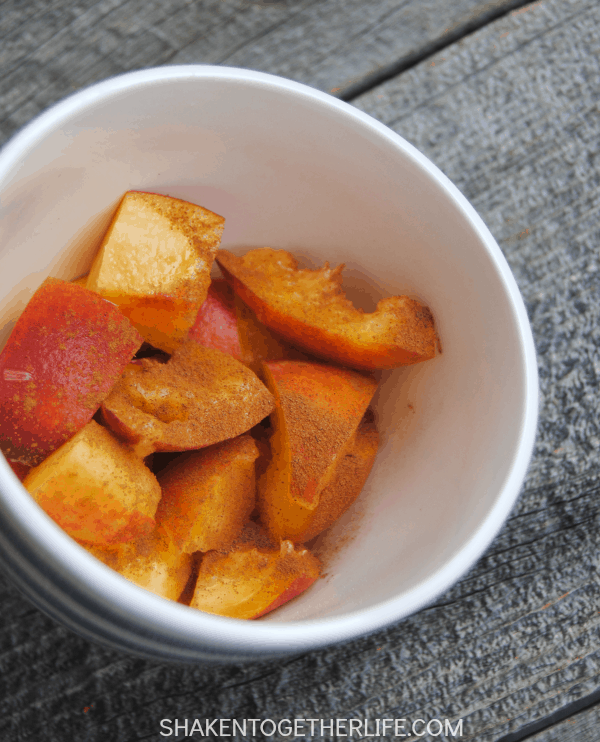 Remove your mug from the microwave, give the peaches a stir and sprinkle with 2 tablespoons of granola.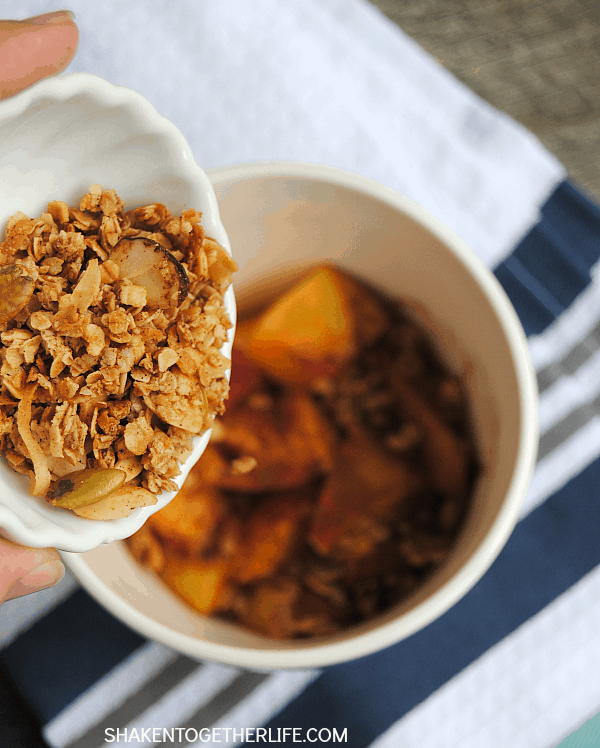 Stir in the granola and dig in!  That little squeeze of lemon adds a little tang and enough liquid to make a cinnamon-y sauce in the bottom of the mug.  The added cinnamon provides that warmth you expect from something that's been baking in the oven.  And finally, the crunchy granola mimics that signature crisp topping.  All in one quick minute!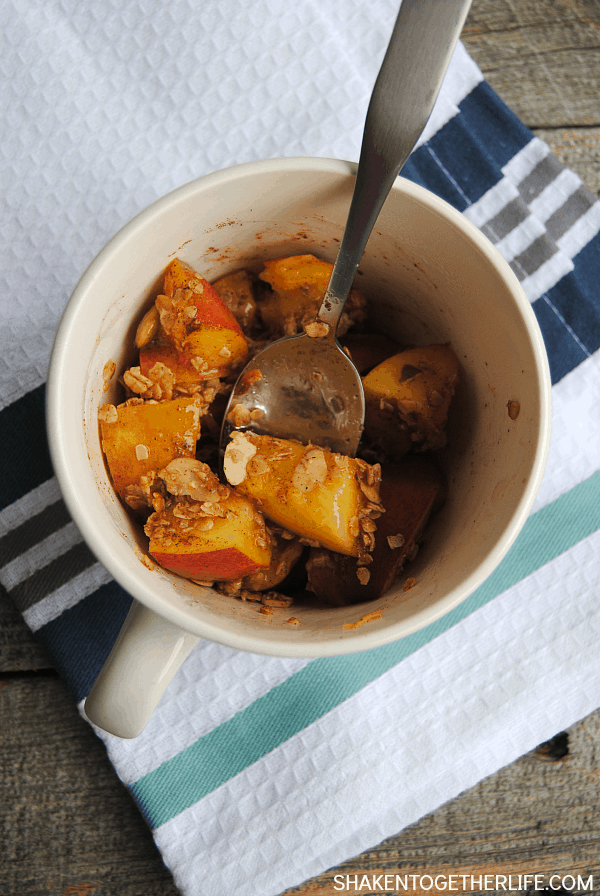 Up next?  I'm trying this with some blueberries.  Ooooo, and raspberries!  Fruit crisp in a mug for days!
Here are a few more Fall flavored quick desserts!
Our Peach Crisp for One may be shared here: