Welcome to the first post of 2014!  Once the new year rolls over, the first thing I LOVE to do is put up our new family calendar. (Normally we get a generic calendar from Chris' company, but this year, I found a "cute" calendar in Target.)  And I decided that 2014 is the year that I am going to get a jump on certain things:  home maintenance, pet maintenance, kid maintenance!  So, armed with a Sharpie and a few rolls of washi tape, I'm going to share my tips on …
How to Organize Your Calender with Washi Tape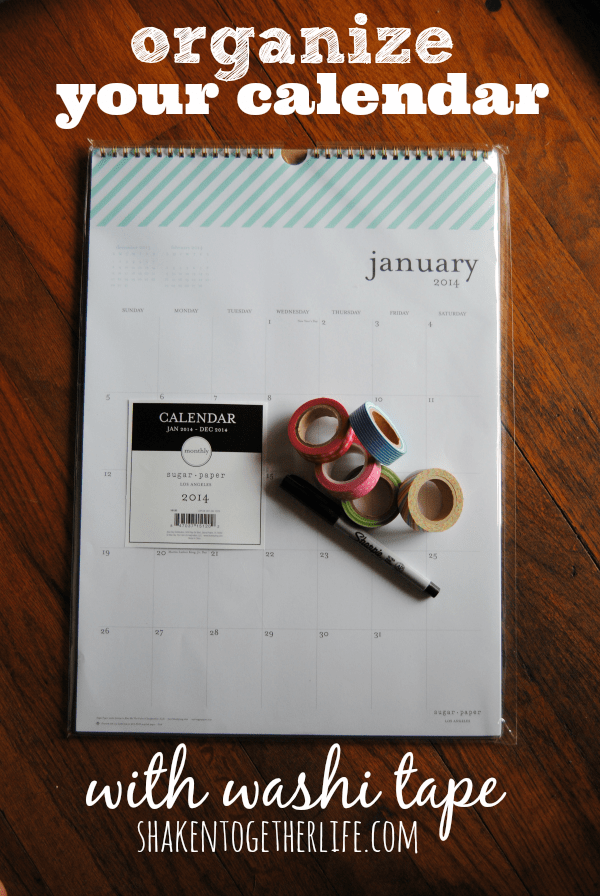 *Yes, I know that there are apps and all sorts of technology to help stay organized.  But, since my scrap books are only updated through, oh, 2001, I write all of our happenings on a physical calendar that I tuck away for future reference.*
Now, since I am the point person of our husband-wife team for things like doctors and dentists and vets (not vests as I first typed, ha ha!), I am normally the keeper of appointments and reminders and activities.  Which means that my wallet has reminder cards spilling out and more often than not, I have to reschedule appointments because said cards have been "relocated" at some point.  It's a little out of control …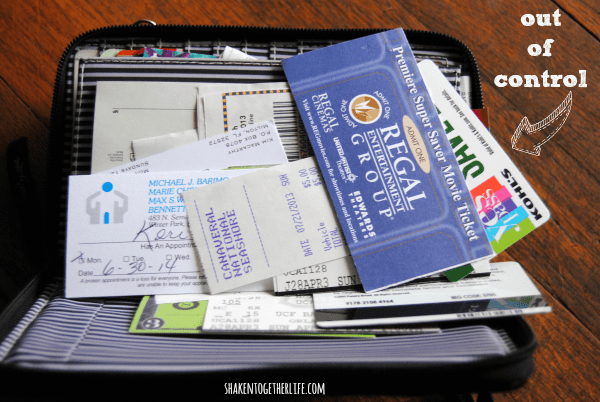 While this may not be a terribly new concept to some of you (lucky organized ones!), using washi tape to organize your calendar is an easy way to keep track of recurring appointments, maintenance schedules, birthdays and more at a quick glance.  As an added bonus, I get to use two of my favorite crafting supplies ever!  This is a win-win, people!
Let's get started …
Gather those appointment reminders, maintenance schedules and grab your old calendar to reference when certain things were last maintained.
Pick a few patterns of washi tape – I picked patterns that were not too busy or dark in color since I am going to write on it.
I decided that each recorded activity would have the same tape.  For example:  changing the A/C filter = pink polka dots.  Applying our cats' flea medication = gray.  Birthdays = colorful stripes.  Baseball = orange stripes.  So forth and so on.  You can go all rogue and switch it up if you want 😉
Start adding your activities to your calendar with washi tape and Sharpies.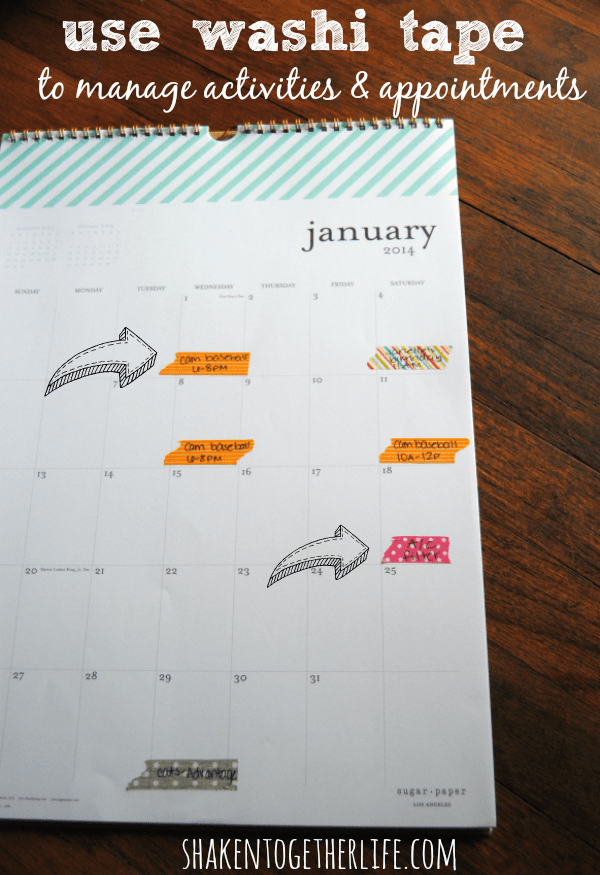 If you need to move an appointment or activity, the washi tape is easy to remove.  If there is still enough "stick", you can just move the activity to the new date.  If not, you can just add a new strip on your calendar.
I hung our pretty new calendar front and center on our fridge and added a mason jar with our washi tape and Sharpie, so hopefully this will help us all get organized in 2014!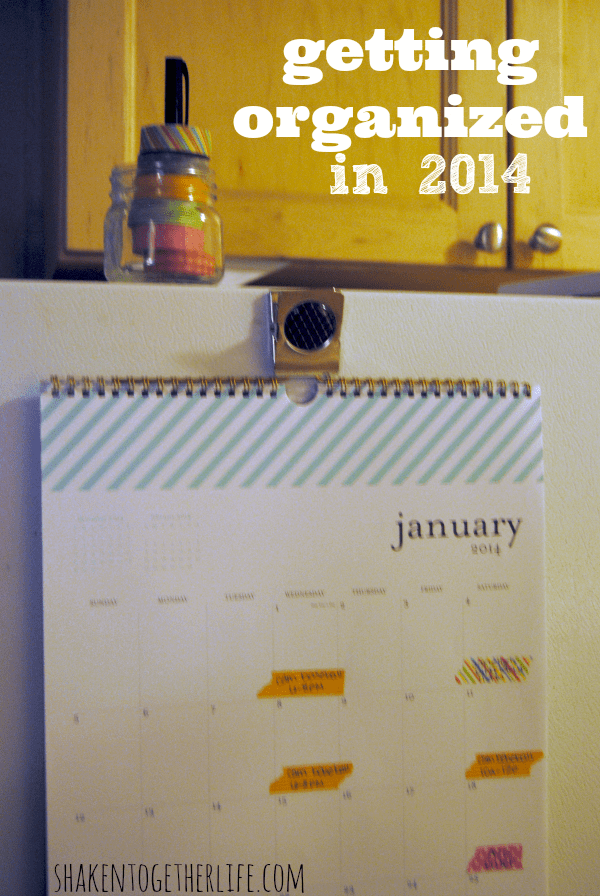 What are you doing to get organized in 2014??
This post may be shared at these link parties: