I'm not sure about your house, but around our place we have a ba-zillion chargers for all things Apple.  Two iPhones, my old iPhone that Kaleb uses for apps and music, Chris' iPod and an iTouch (passed down from a friend) … we are constantly shuffling around cords and chargers!  Needless to say, "Guys!  Who has my charger?!" is a frequently used phrase in the Bassett household.  Until now … behold:  organize your iPhone chargers with washi tape!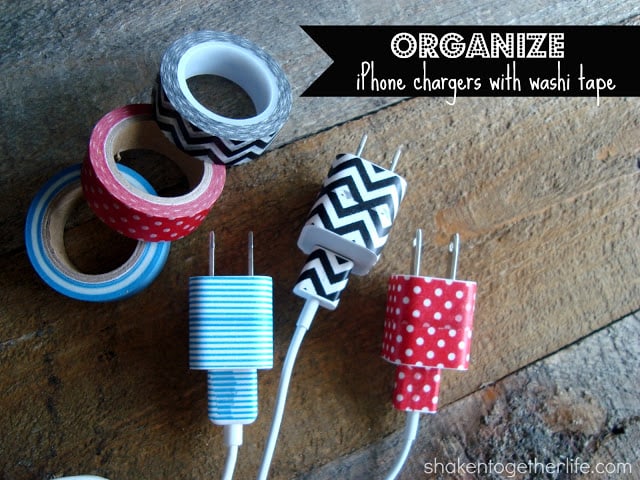 Though they are pretty much interchangeable, the boys are a little rougher on things than I, so I wanted a way to keep all of our chargers organized and easy to find.  So, I had a flash of brilliance (I do have them every now and again, ha ha!), let the boys pick out their favorite washi tape patterns and got to taping!!  I wrapped washi tape around all three parts of the charger and used a small piece of clear scotch tape to cover the ends of the washi tape – especially since we'll be handling them often.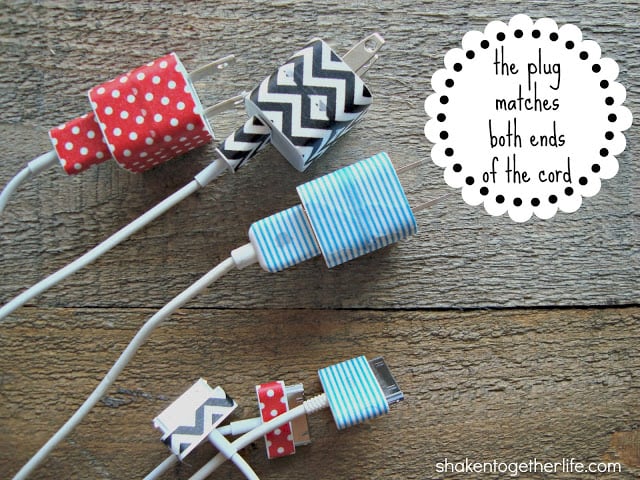 Now, it is easy to track down whose plug goes with which charger cord and what device!  And I totally love my red and white polka dot charger!!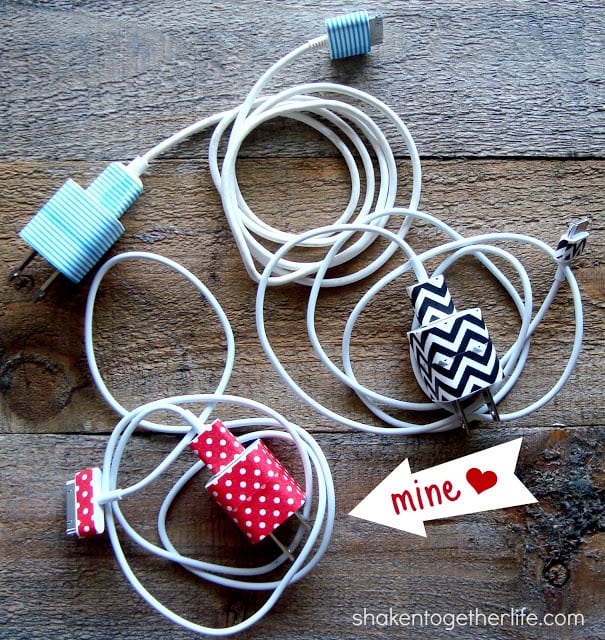 Here are a few more of my favorite things to try: