You are a slice of heaven, Valentine! Make these easy (delicious) Orange Slice Valentines for your sweetheart! You can easily adapt these for a classroom, too!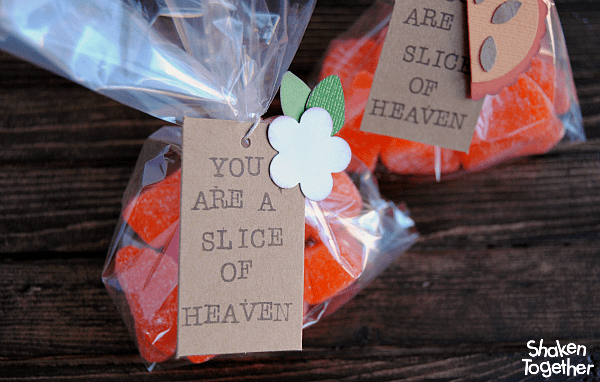 By now, you know that if I share a cute little edible gift for Valentine's Day, it's got to have a cheesy little phrase, right?  Let's see … I've used Valentine candy corn. Lemon drops. Circus peanuts. Mini Sugar Cookies. Donut holes and mentos.
So, when I packaged up some of those sweetly sugared orange slices, I had to come up with a corny little sentiment for these easy, adorable and delicious Valentines!
Orange Slice Valentines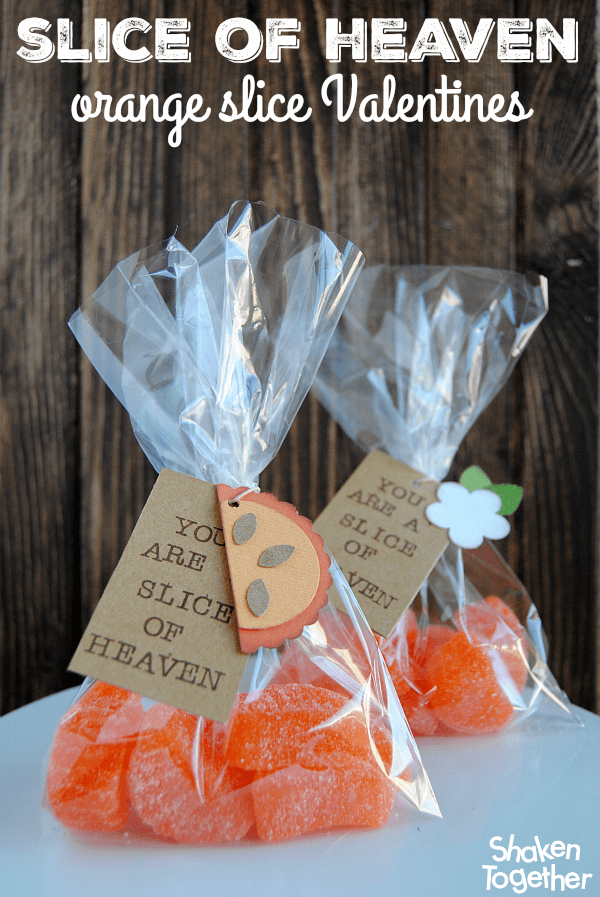 SO cute, right?! And the perfect excuse to nibble those yummy orange slices!
Supplies
Cellophane Bags
Kraft tags (purchased or cut them from kraft card stock)
Card stock: two shades of orange, kraft, white, green (great way to use up your scraps!)
Circle punch – mine was from Creative Memories ages ago, but you just need a circle slightly smaller than 2 inches in diameter
Flower punches – each flower is a little over 1 inch in diameter and I've used my EK punches for tons of projects
Twine or ribbon
Small hole punch
Alphabet stamps & ink pad
*These are affiliate links to help you find the products I used for this project – any purchase (at no additional cost to you!) helps support the easy recipes and simple crafts here at Shaken Together … so thanks, friends!
The How-To
First, fill your cellophane bags with a handful of orange slices.
Stamp the kraft tag with "You are a Slice of Heaven".
Then, grab those card stock scraps to make the orange slice and orange blossom tags.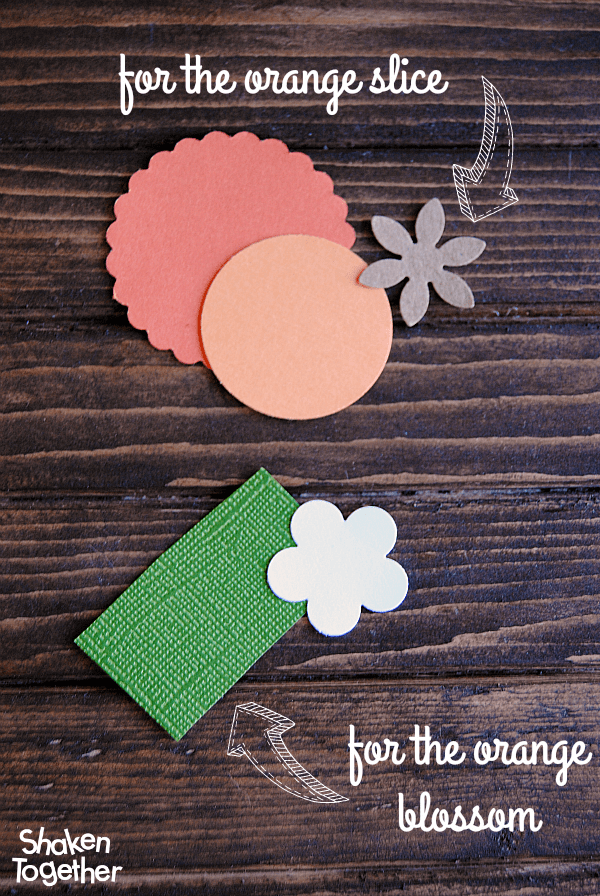 For the orange slice tag, punch a scalloped circle out of your darker orange card stock. Punch a slightly smaller circle out of the lighter orange card stock. Then, punch a flower with pointed petals out of kraft card stock. Adhere the circle on top of the scalloped circle and then cut it in half. Finally, cut a few of the flower petals off to use as seeds in the orange slice. Punch a hole in the slice and use the twine or ribbon to tie both tags around the cellophane bag full of orange slices.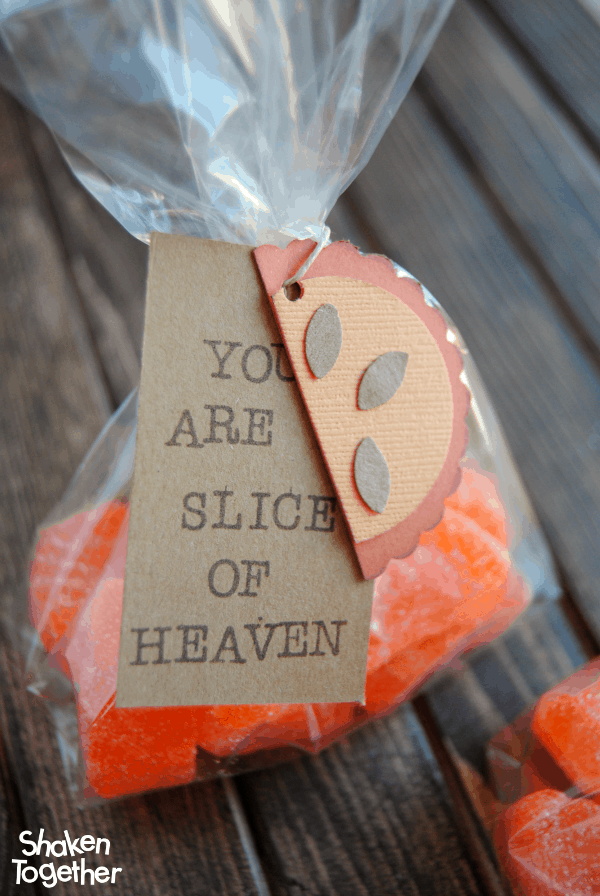 To make the orange blossom tag, simply punch a flower (this one has five rounded petals) out of white card stock and cut out two small leaves from the green card stock. Attach the flower and leaves to the stamped tag and tie it around the cellophane bag of orange slices.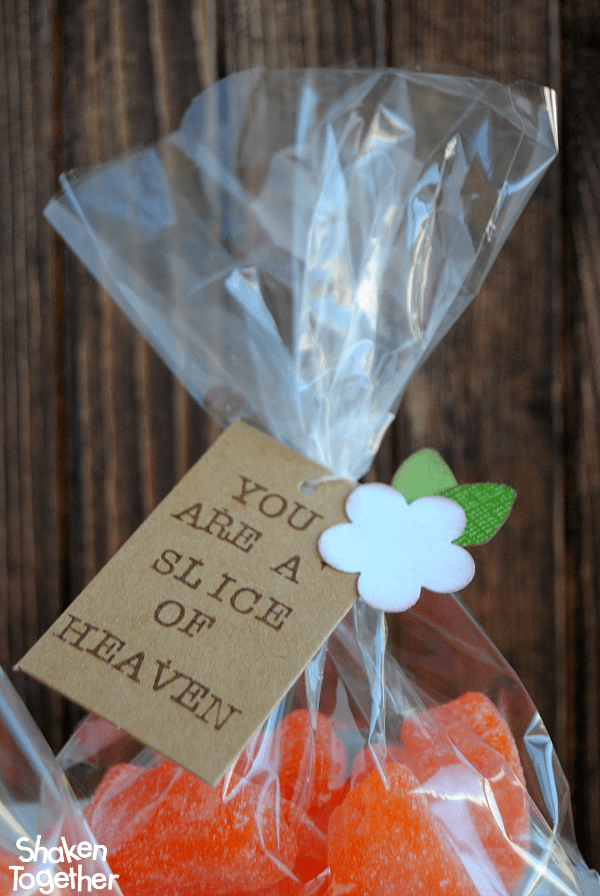 To adapt these for a classroom, neighbors, friends, coworkers, etc. just switch up the stamped phrase:
Orange you glad we're ___________. Easy peasy!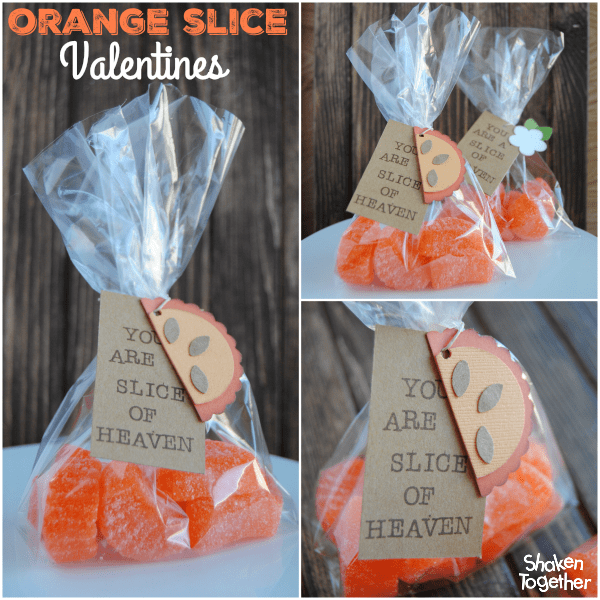 If you like our Orange Slice Valentines, here are more of my favorite Valentine gifts here at Shaken Together!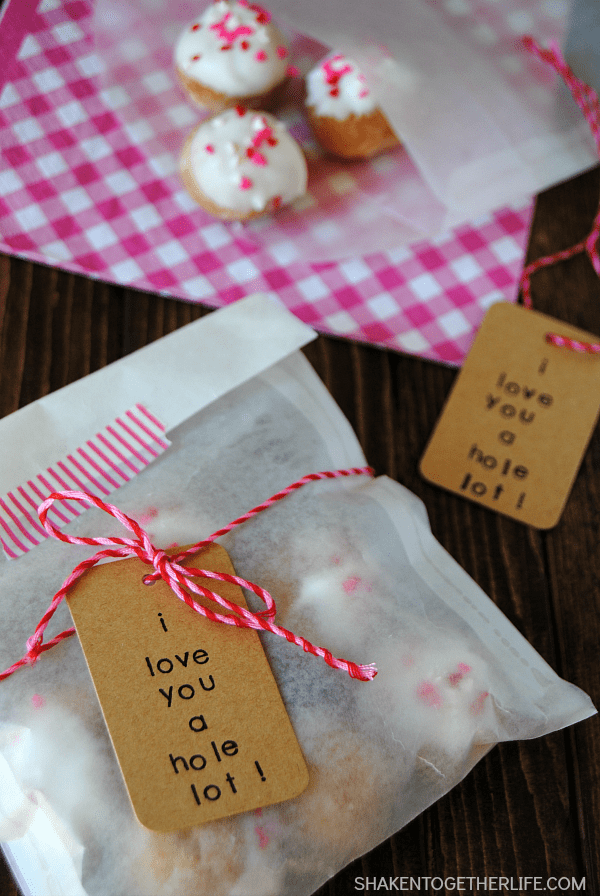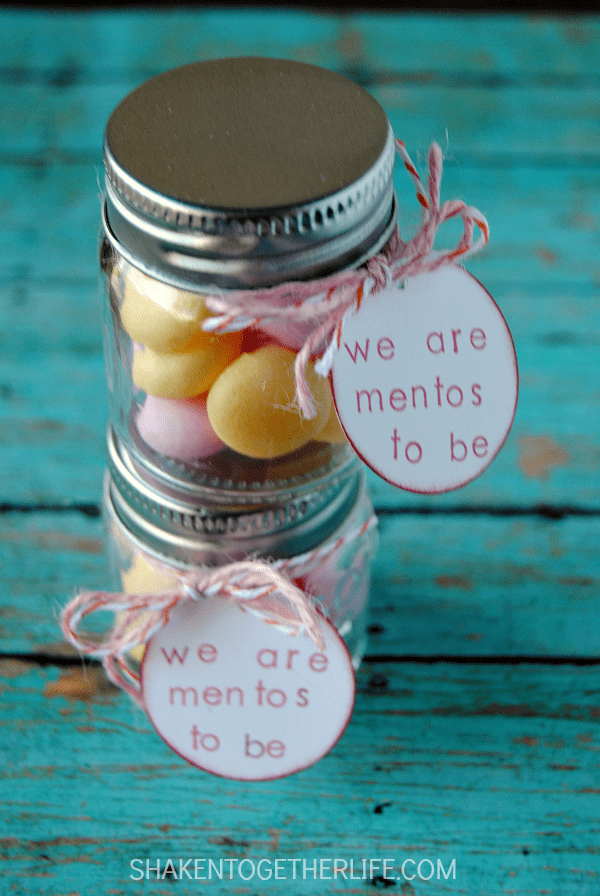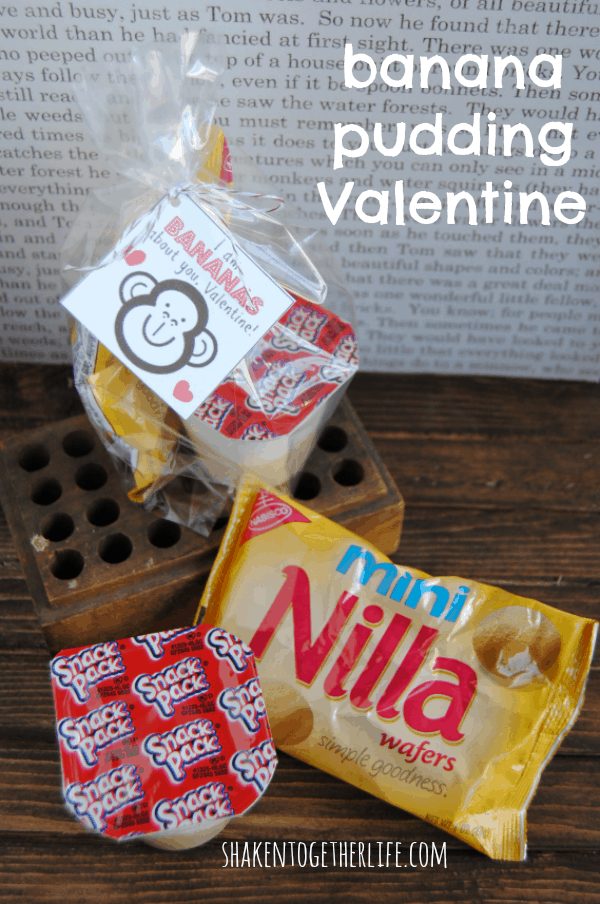 Our Orange Slice Valentines may be shared here: