Are you ready to spoil your mom or favorite ladies in just a few days?  If you are hosting lunch, brunch or dinner, I have two quick ideas that will make your Mothers' Day entertaining a breeze!!  I am also sharing the cute little printable with reminders of all of the best manner advice from Mom!
So, when I got a big ol' box of happy mail from Party Pail with their Candy Pink, Mimosa and Celery cutlery and lunch napkins, I knew that a fun Mothers' Day version of my party pouches were in order!  I've also got a cute way to use their adorable chevron treat cups, too!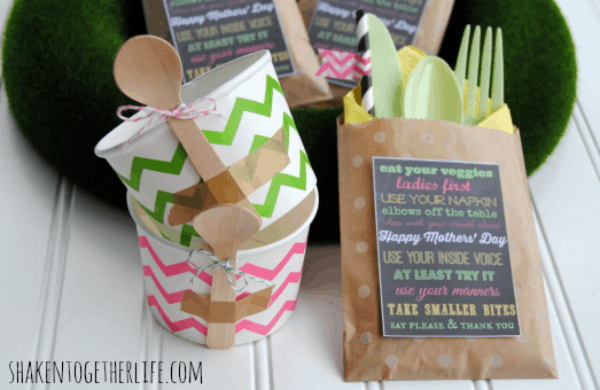 You remember my party pouches, right?  I shared versions for Christmas and Valentines' Day ... they are basically the easiest way for your guests to grab a napkin, silverware and a straw in one fell swoop!  Tuck everything into a little bag, add a cute printable and I guarantee your guests will appreciate your thoughtfulness!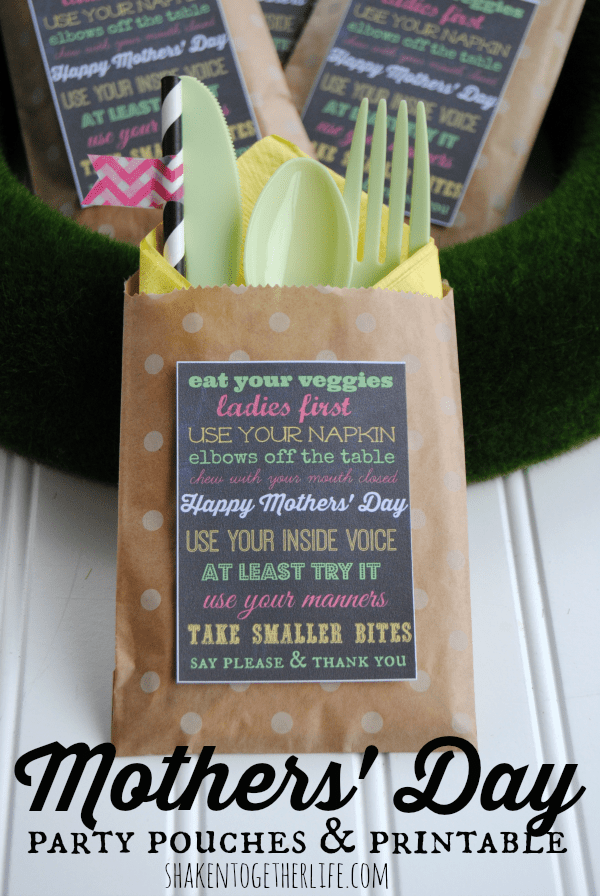 Before we get started, head over and download the printable ... click here for the Mom Manners printable!  I included all of those friendly little manner reminders that moms use ... you know, eat your veggies, elbows off the table and chew with your mouth closed!
 Now, the how-to on these cute Mothers' Day party pouches!
Print and trim the printables and use a glue stick or scrapbook adhesive to attach them to your bags.
Fold the napkin to the width of your bag and tuck it in.
Slide the cutlery and a straw (decorated with a washi tape flag) into the folded napkin.  You can pick up the napkins and cutlery at Party Pail - love their shop by color option!
Pop your party pouches in a basket at the end of your buffet so your guests can grab them on their way to the table.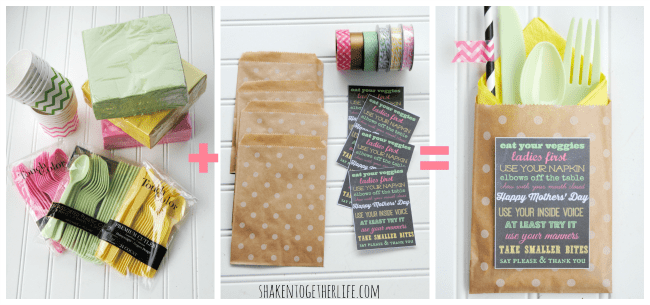 Now, those chevron treat cups were too cute to leave them out of my Mothers' Day entertaining ... so I created a quick way to serve pasta salad, potato salad, fruit or dessert!!  Your mom's banana pudding will taste even better served in these guys:
Tie a bow of bakers twine around a small wooden spoon and use washi tape to attach it to your treat cup.  Again, your guests can pick up everything they need at once!
So, what are your plans for this weekend?  My mom and her hubby Bill are coming over for lunch, so we'll be putting these party pouches and treat cups to good use Sunday afternoon!
Need last minute, easy DIY gifts for the ladies in your life?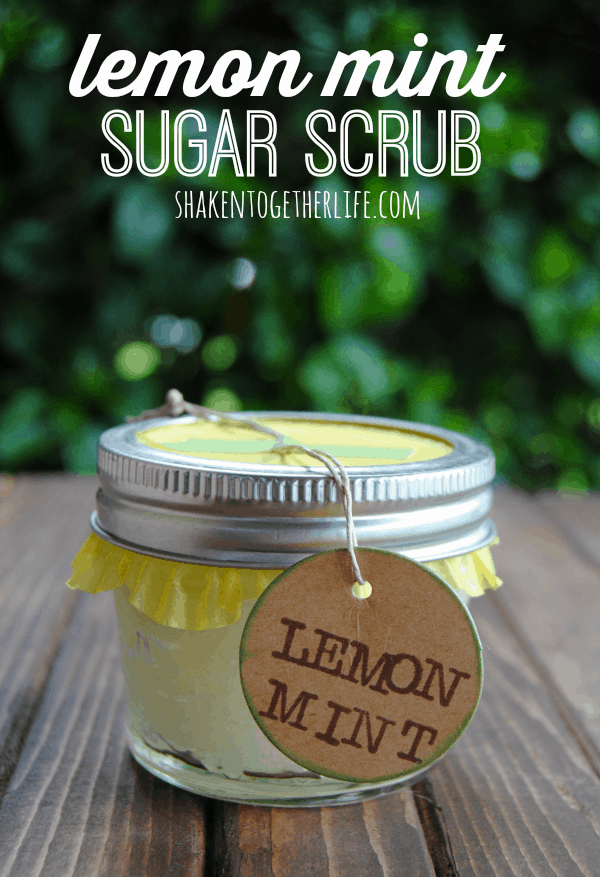 Uplifting Lemon Mint Sugar Scrub