Holy cow – I have been such a slacker! We are up over 150 posts in the month long cupcake party – WOO HOO! If you haven't stopped by, there is literally TONS of inspiration for any occasion! Take a look at these fun features!
Cupcakes Inspired by Beverages
First up… Dr. Pepper Chocolate Cupcakes from In Pursuit of Domestic Godessness! Jen – these are for you!!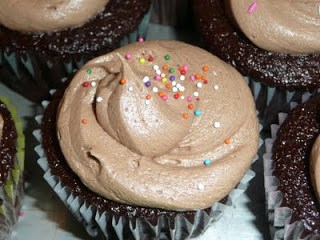 And how fun are these Harry Potter inspiried Butterbeer Cupcakes from Mrs. Fox's Sweets?!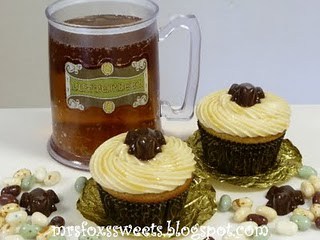 And for the little Madre, Chai Flavoured Cupcakes from Hazel and Honeysuckle!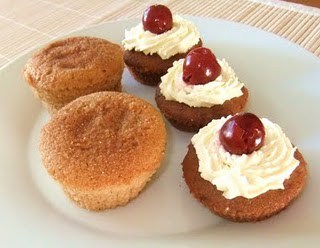 This is a double feature week (sorry I've been so lazy, ha!) so I'm also featuring…
Spectacular Cupcakes Toppers
Check out these super cute Sea Critter Cupcake Toppers at Cake Dish! Love the grinning shark!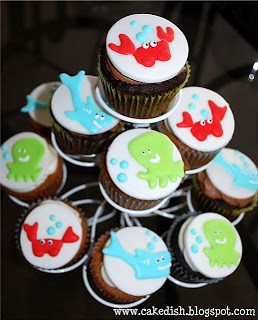 If I had a little girl, I would totally make these Minnie Mouse Oreo Truffle toppers from Joy in the Jumble! I might just make them anyway!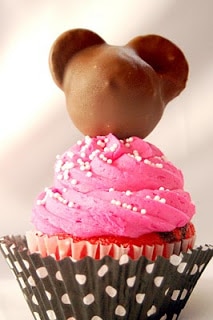 And these Stamped Monogram Toppers are SO gorgeous and versatile…baby shower, engagement party, birthday. These are found at I Design – such an awesome blog!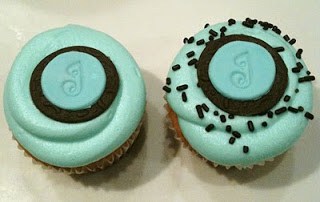 And there you have it … double features from the fantabulously delightful month long cupcake party!
Oh, and I have a fun giveaway that doesnt' end until 7PM EST on 7/27/11 – the only requirement is being a fabulous follower – couldn't be easier to enter!!
Let's get baking, making, creating and sprinkling!
Keri