Your guests can kiss the old year good-bye and ring in the New Year with a 'mint-night' kiss with these easy Mint-Night Kiss New Year's EOS gifts!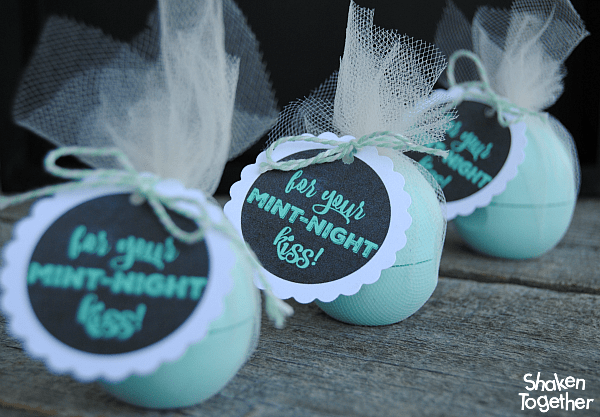 Oh, you know how I love a good pun! And when I was brainstorming some fun New Year's ideas, this witty little "mint-night" kiss phrase popped into my mind. Of course, I had to pair it with my fave lip balm ever, but you could totally print the tags and attach them to mints, gum or even mini mouthwash bottles 🙂
Mint-Night Kiss New Year's EOS Gifts
I've told this story before, but if you are new here, you may have missed it. I met my hubby on a blind date on New Year's Eve. I thought he was cute and a little crazy (after all, he did a back handspring in the grass in front of City Hall!). So, in a moment of uncharacteristic brazen bravery, I asked him if he was going to kiss me at midnight. I did, he did and the rest, as they say, is history!
Needless to say, I love any fun little craft that celebrates the New Year's Eve midnight kiss … so let's get crafting!
Supplies*
*These are affiliate links to help you find the products I used for this project – any purchase (at no additional cost to you!) helps support the easy recipes and simple crafts here at Shaken Together … so thanks, friends!
The How-To
First, you'll need to print the tags- so just click here and print the Mint-Night Kiss tags on white cardstock. I used my scalloped circle punch to punch around the circles, but you could also just cut them out with scissors. Punch a small hole in top of each tag.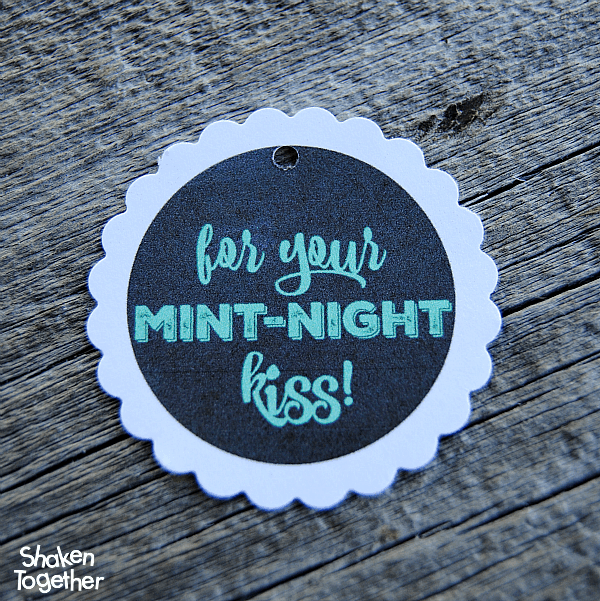 Next, center an EOS lip balm on a square of tulle and gather up the corners of the tulle.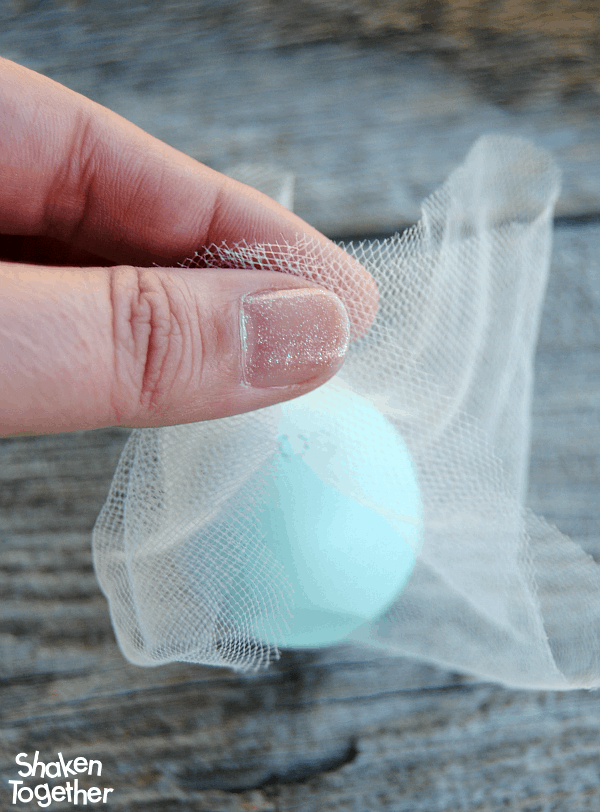 Tie the tulle around the EOS with a length of mint green and white bakers twine.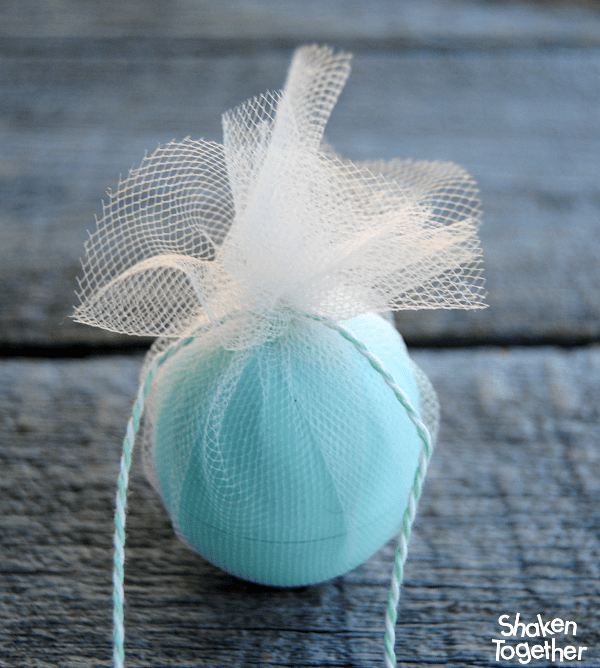 Attach the tag …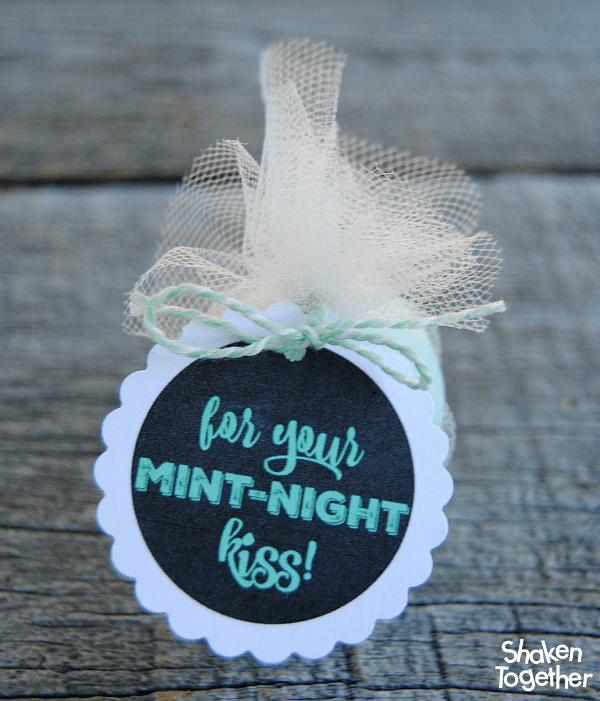 And done! These sweet little gifts are ready to pile into a basket and pass out just before the ball drops and you ring in the New Year with a "mint-night" kiss!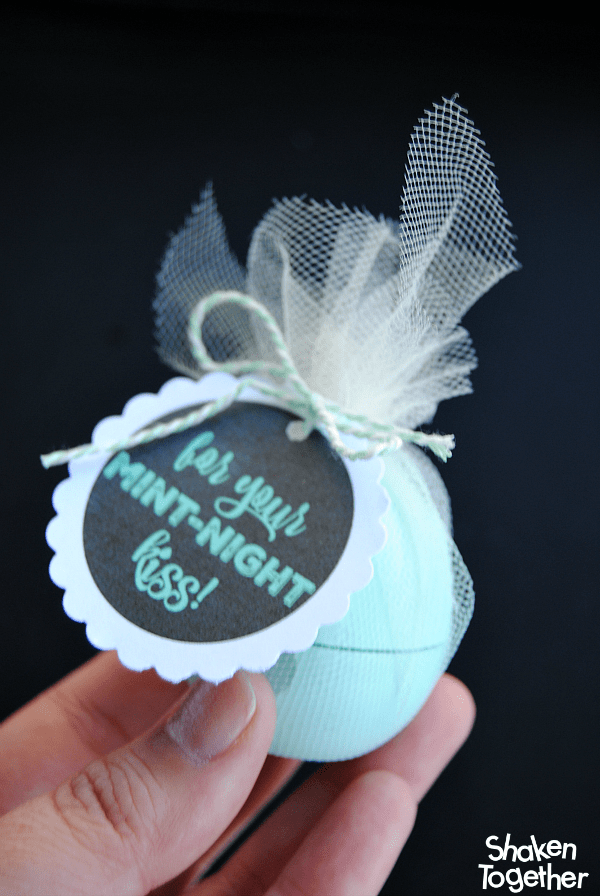 A few more fun ways to Ring in the New Year!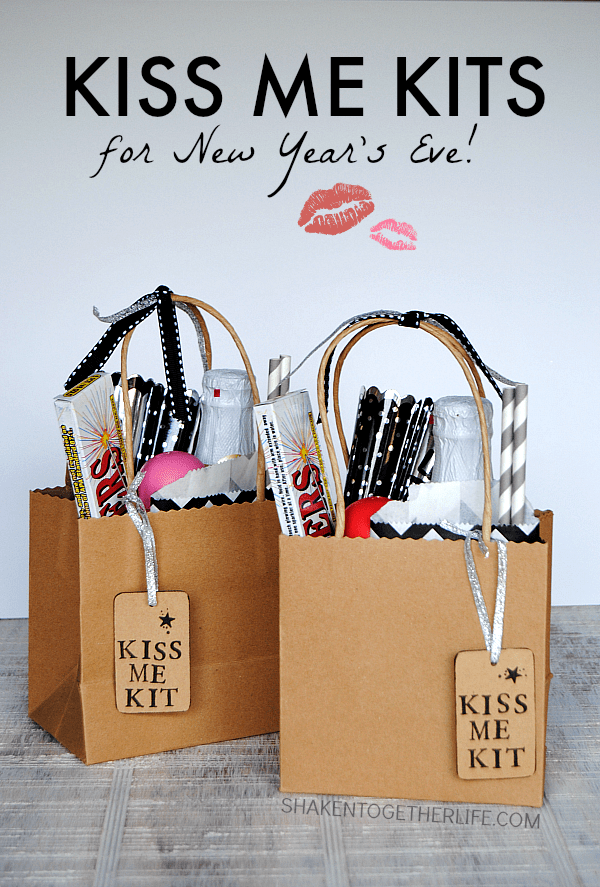 Kiss Me Kits for New Year's Eve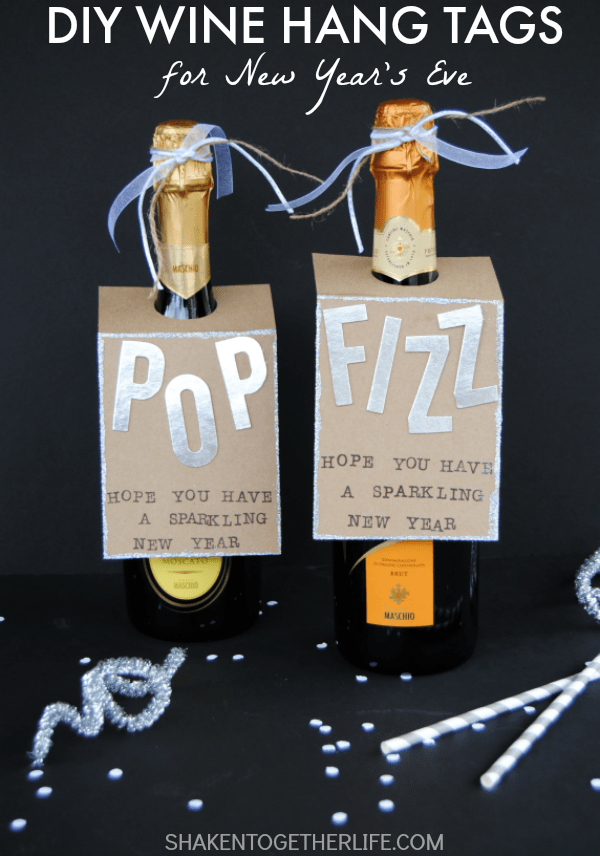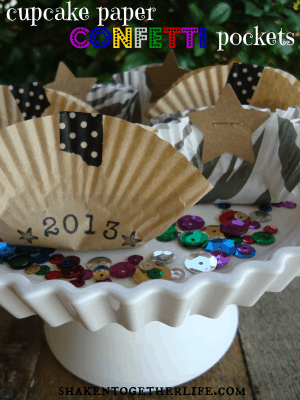 Cupcake Paper Confetti Pockets
Our Mint-Night Kiss New Year's EOS Gifts may be shared here: