It has certainly been a celebratory week around here!! Birthday Week started off with a spectacular giveaway, popped and fizzed with birthday cake ice cream floats and got a pop of color with a stenciled canvas banner! Since no birthday is complete without a cake, I have an absolutely adorable and incredibly easy twist on a traditional birthday cake.
Mini Sugar Cookie Birthday Cakes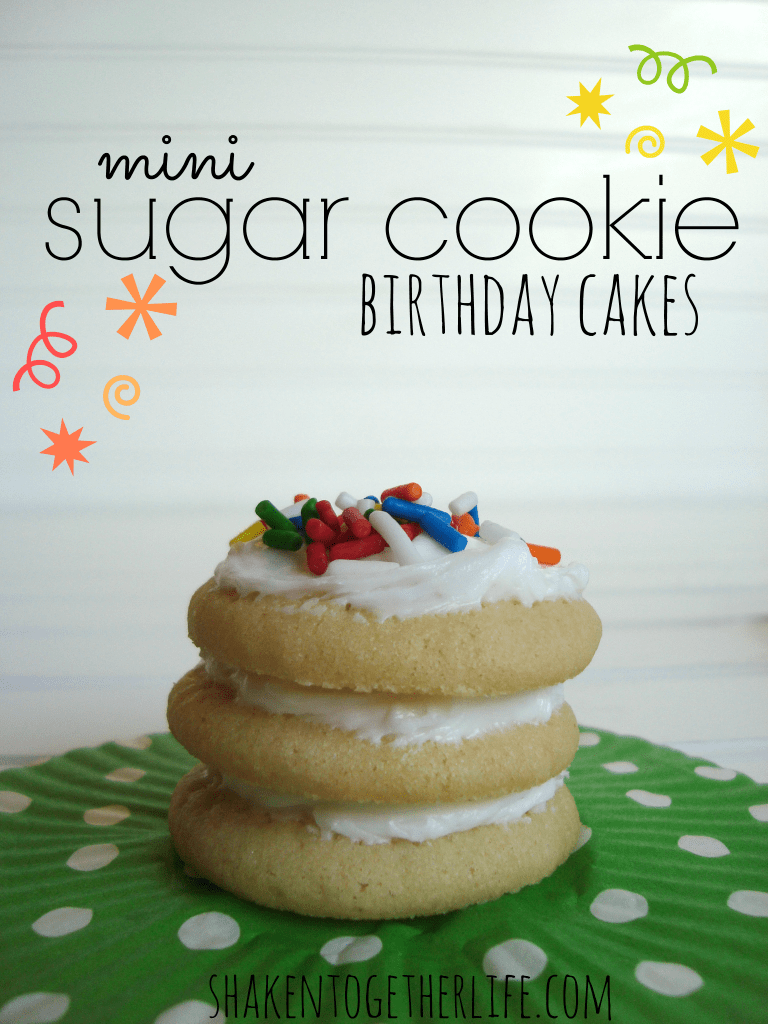 So cute, right? And even better, they are so easy! Instead of layers of cake, I've substituted soft mini sugar cookies that are layered with your favorite frosting and topped with a heaping helping of sprinkles! If sugar cookies and vanilla butter cream aren't your jam, how about chocolate chip cookies with chocolate frosting? Peanut butter cookies with strawberry butter cream? Or even red velvet cake mix cookies with cream cheese frosting? So many mini cookie birthday cakes to make!!
Print mini sugar cookie birthday cakes
---
Ingredients
Sugar cookie dough (homemade or my favorite – Pillsbury Sugar Cookie Dough!)
Frosting (again, homemade or canned)
Sprinkles
---
Instructions
Roll your cookie dough into small balls – three slightly different sizes will create a cute little tiered "cake" – and bake cookies according to recipe/package directions.
Allow cookies to cool.
Layer cookies and frosting.
Frost the top cookie and pile on the sprinkles!
---
Now, don't get me wrong. I do love cupcakes. And I guess you could serve a cake. But I'm pretty sure your party guests would really love a mini sugar cookie birthday cake station crammed full of soft cookies, creamy frosting and colorful sprinkles!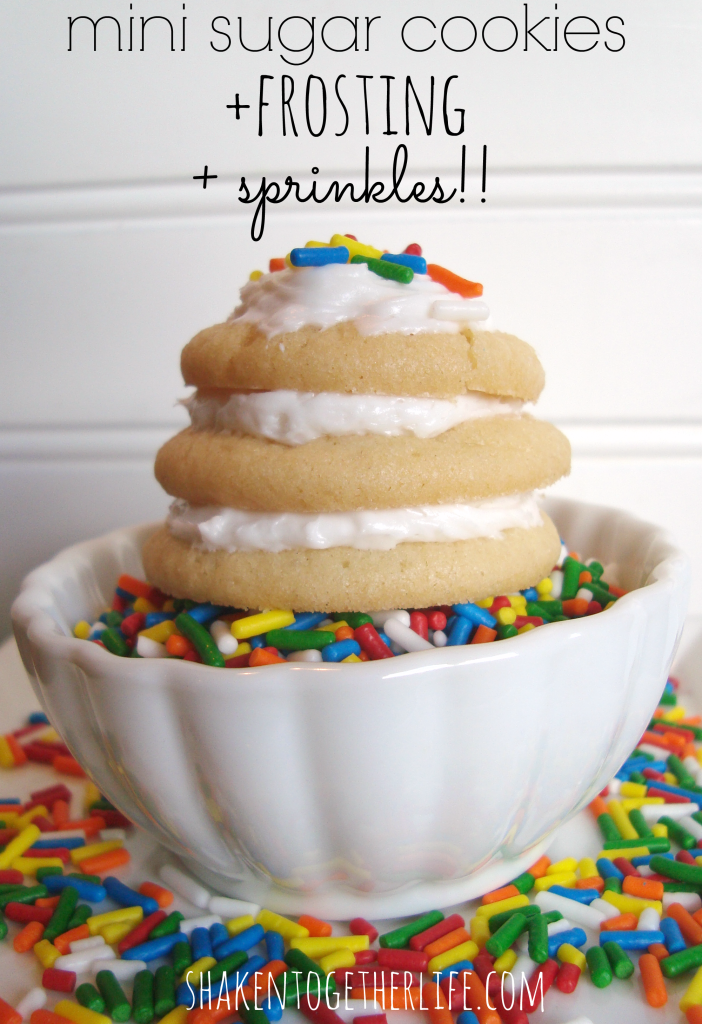 I'm not sure about you, but sprinkles make everything better! And anything mini makes me smile. That makes these bite-sized birthday sweets pretty much birthday kryptonite! Can't.Resist.Cookie.Cakes.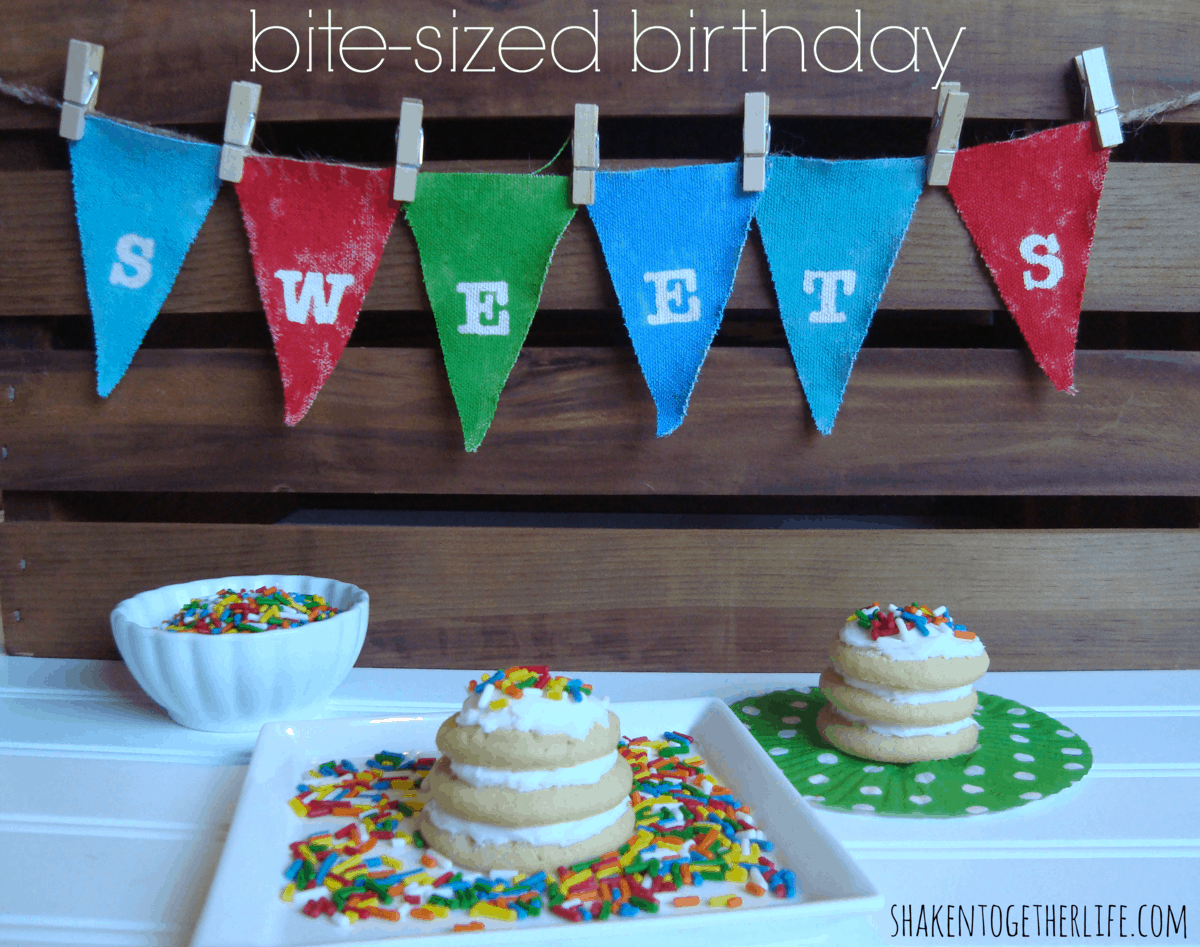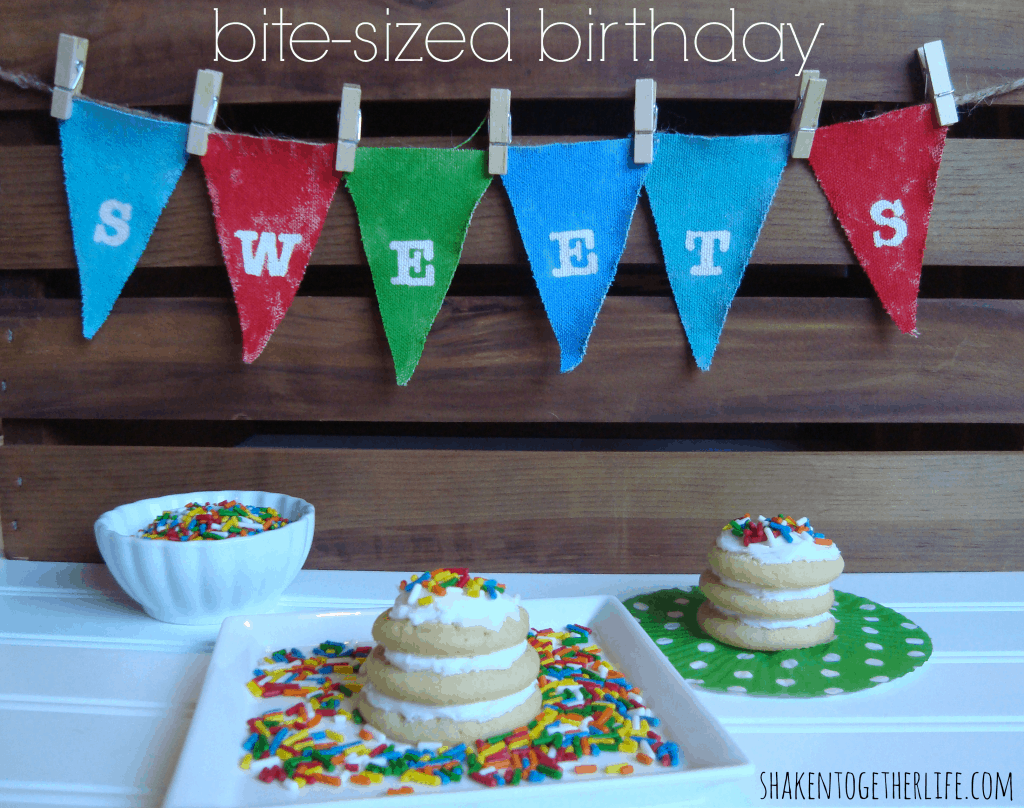 Since one cookie recipe is not nearly enough, here are a few of my favorite cookie recipes that just happen to be perfect for Fall!
Apple Pie Snickerdoodle Cookie Bars