Cheerful Mini Donut Wreaths are a delicious way to bring a little holiday cheer to Christmas breakfast!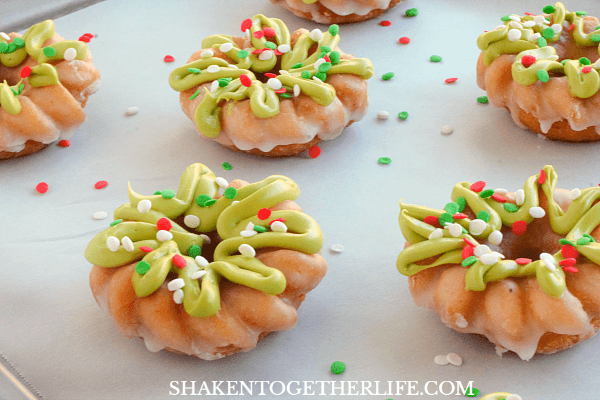 The stockings are stuffed, Santa ate the cookies, the presents are waiting, the coffee is brewing ... it's Christmas morning and the festivities are about to begin. With just a few minutes and a few ingredients from your pantry, you can have a plate full of these adorably easy Mini Donut Wreaths waiting for your family before the Christmas chaos commences!
Mini Donut Wreaths for Christmas Breakfast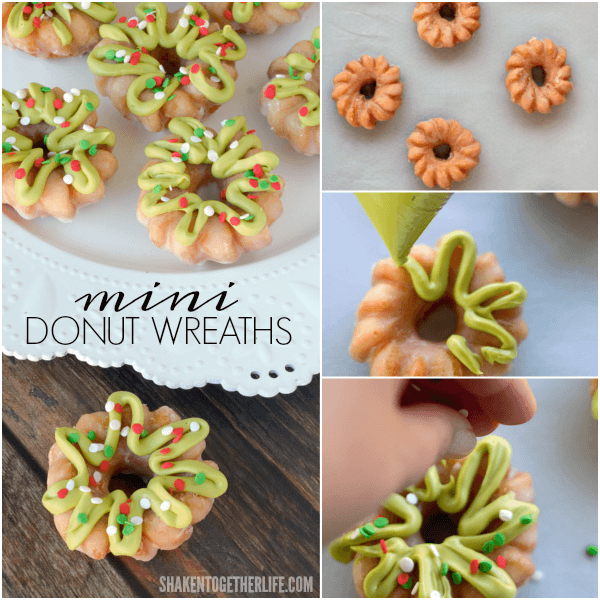 Does your family do a big Christmas breakfast? Every year I make a big pan of Overnight French Toast Casserole, loads of bacon, OJ and a few other sweet treats. It is Christmas, after all 😉 This year, I'll be adding these cute little Mini Donut Wreaths to our spread to nibble on while the french toast bakes!
They start with a bag of mini cruller donuts from the grocery store. I love the piped, ruffly shape. And that they are already baked. All the hard work has been done for me!
Just prep a baking sheet with parchment paper (to catch any extra sprinkles and make clean up a breeze) and lay out the mini donuts.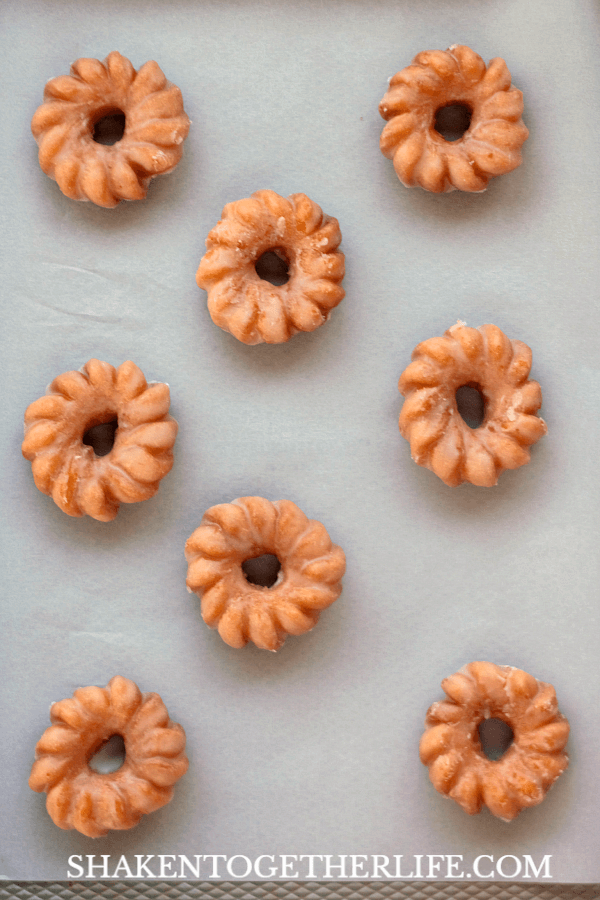 Then, melt green candy melts according to package directions. (I used the same color for my Frankenstein Sugar Wafer cookies at Halloween. You could use a darker green if you prefer.) When the melted coating has cooled slightly, put it in a piping bag or zip top bag and snip the corner and pipe on the green 'wreath'.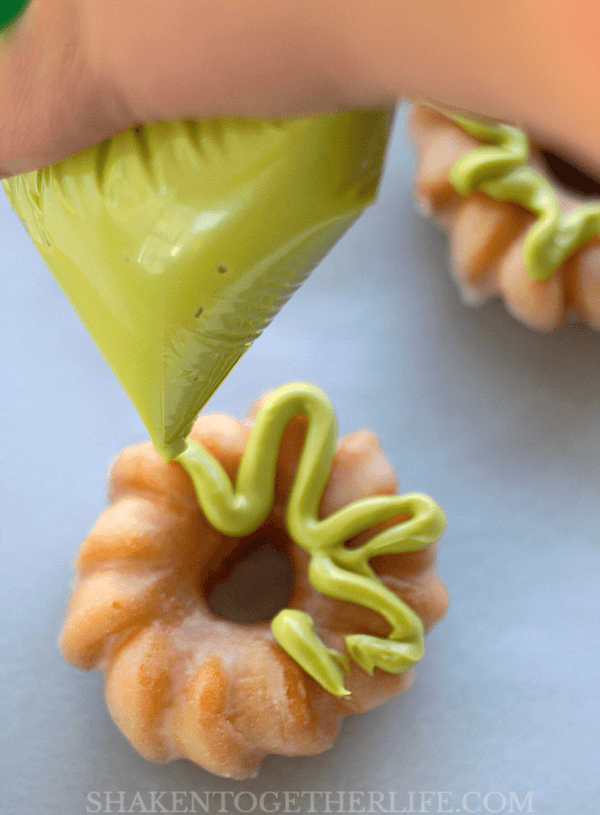 It doesn't have to be perfect, so don't worry if your piping skills (like mine), need a little work.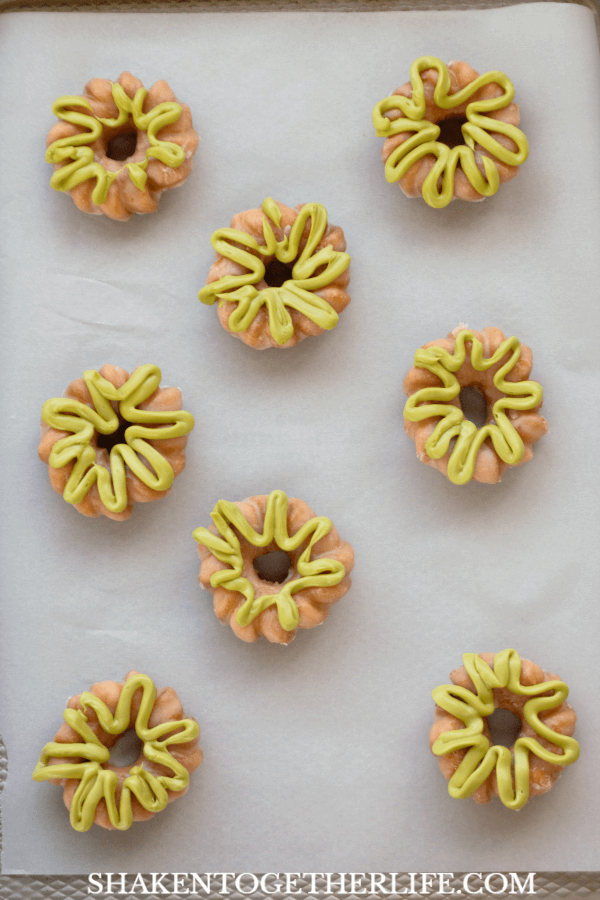 Then ... add sprinkles! I used Christmas colored disc sprinkles, but you can use green sugar, nonpareils or whatever you have on hand.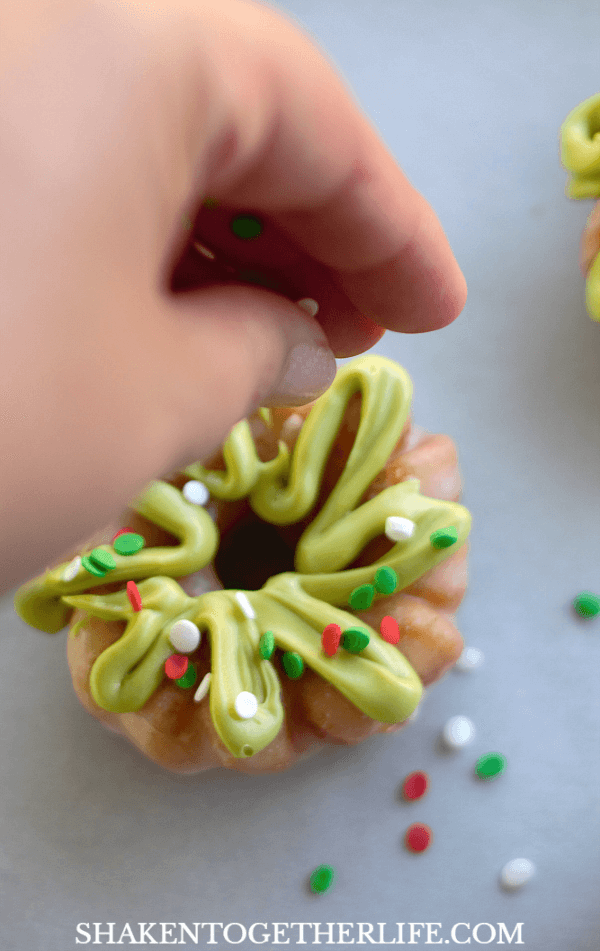 Serious cuteness!!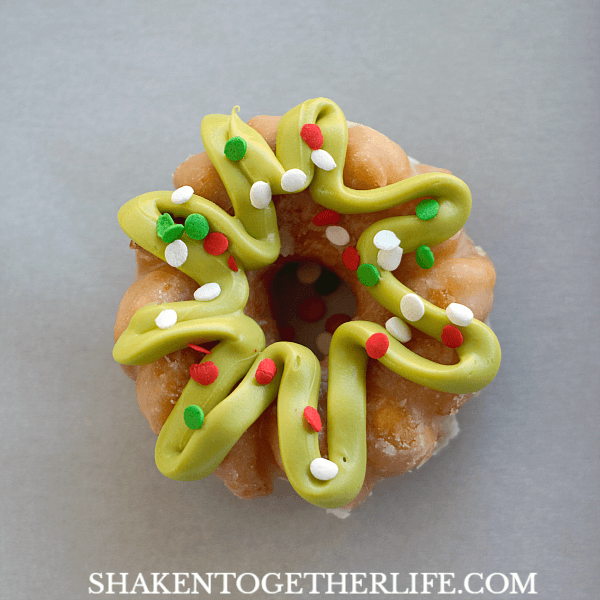 So festive and sprinkly ... like I said on Instagram recently, any day with sprinkles is a GOOD day!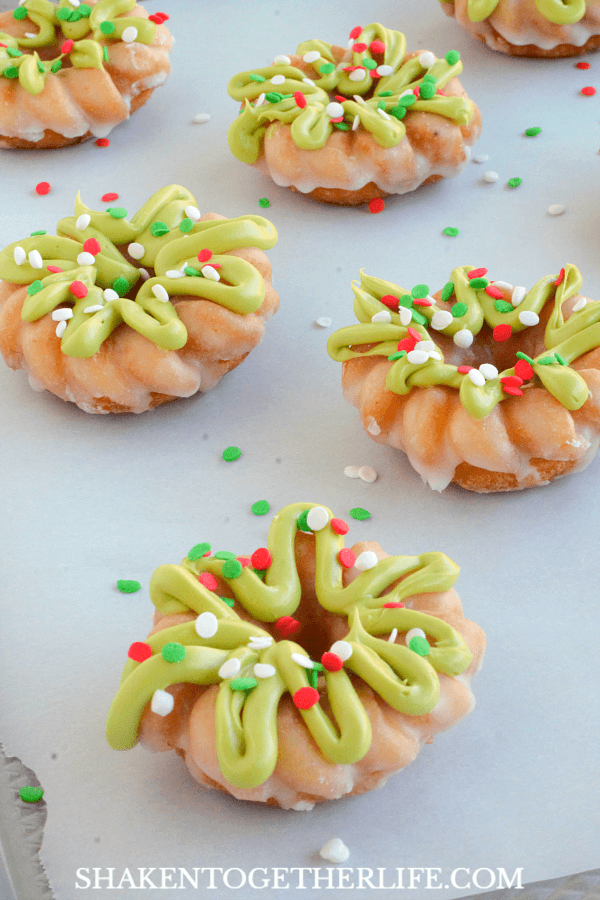 You can chow down after you add the sprinkles or let the candy melts 'set up' so the Mini Donut Wreaths can be handled, stacked up on a plate or even packaged up for a cute Christmas breakfast to-go! Wouldn't this be sweet to leave in your mail box for your mail carrier?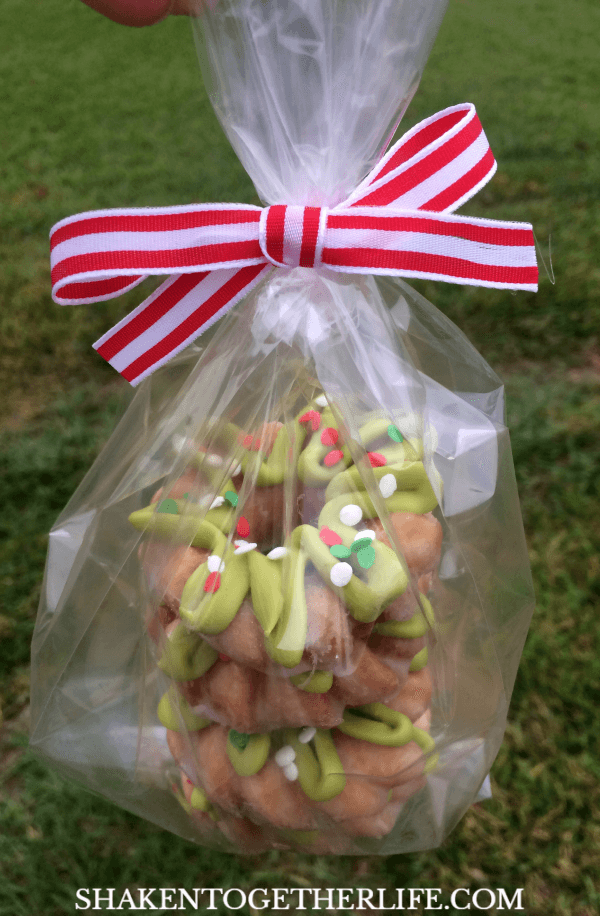 How do you do Christmas breakfast? A big buffet? Traditional family dishes? Or just cereal since Christmas lunch or dinner is going to be ah-mazing?!

More Christmas Breakfast Fun!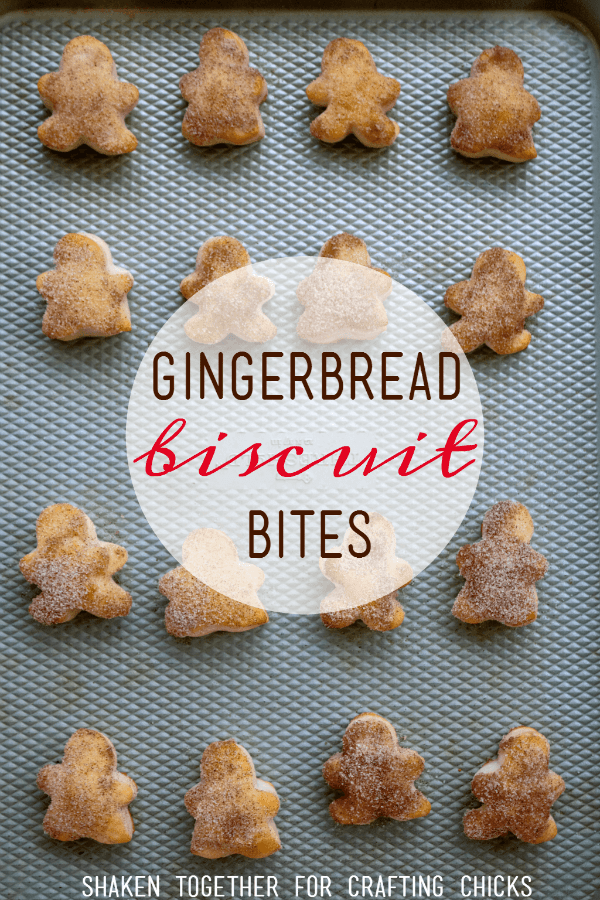 Gingerbread Biscuit Bites - shared at Crafting Chicks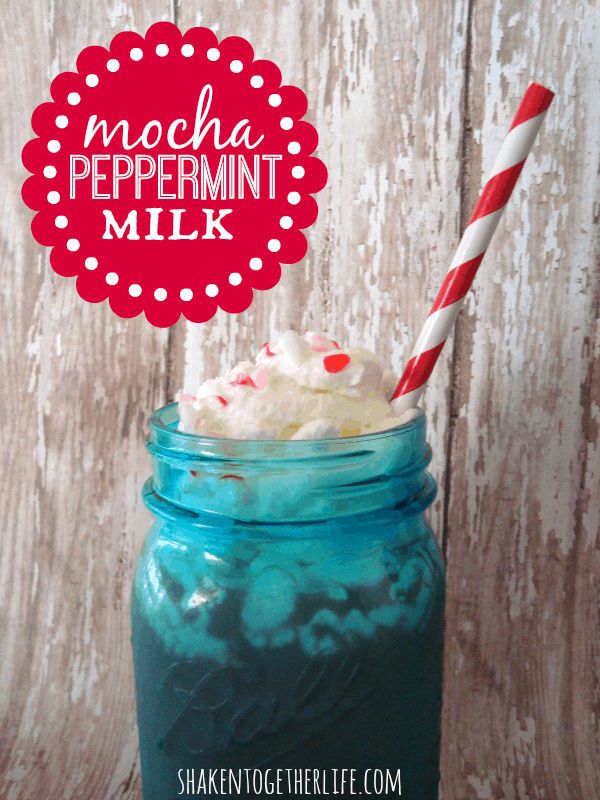 Mocha Peppermint Milk