I am absolutely in love with this simple Mini Wooden Christmas Family! Wouldn't they make super cute personalized gifts?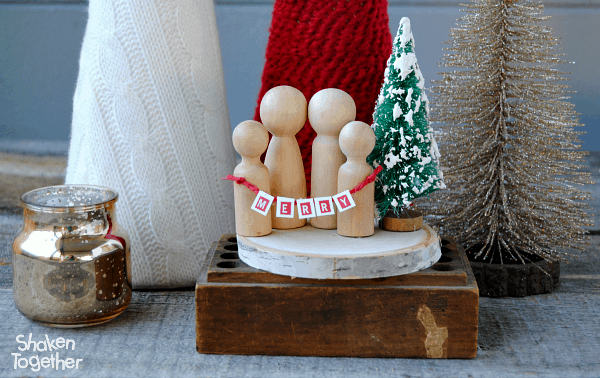 I've seen mini wooden peg families all over the internet. You know the ones – perfectly personalized and painted to look like each family member right down to the clothes and hair. I mean, could they be any cuter?! So I zipped to the craft store and bought the pegs to represent me, Chris and the boys. Got out alllllllll the colors of paint I thought I would need. Several sizes of paint brush. And then I got totally intimidated and stuck it all back in the drawer.
Fast forward a year … I was digging through my Christmas bins and came across a bag of vintage bottle brush trees that were the perfect size for my little wooden family! And it hit me! I could make a cute mini wooden peg family scene with no painting. Quick and easy. And so stinkin' adorable!!
Mini Christmas Wooden Family
No more paint paralysis! Just my trusty hot glue gun, some paper and alphabet stickers from my craft stash and I was in business!
Here is what you'll need if you want to make a mini Christmas wooden family of your own …
Supplies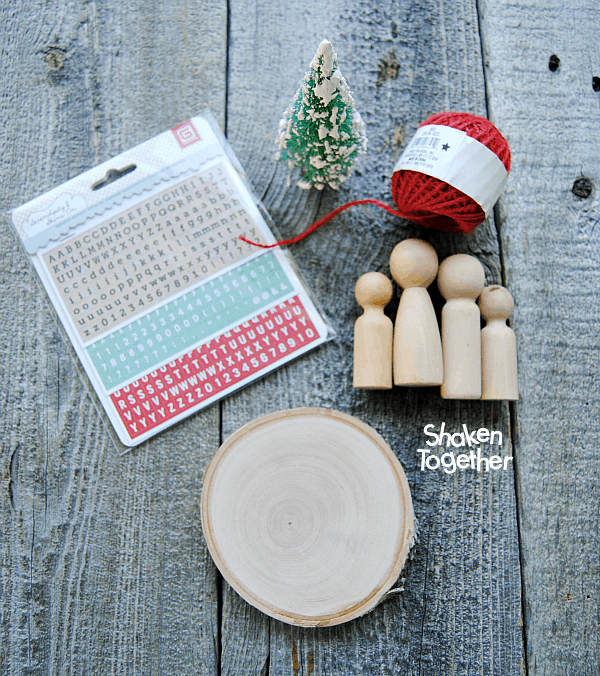 Wooden pegs to represent family members*
Birch slice coaster* – mine is about 4 1/4 inches in diameter but you may need a larger size if you have a larger family
Red twine
White card stock
Scissors
Hot glue gun + glue sticks
*These are affiliate links to help you find the products I used for this project – any purchase helps support the easy recipes and simple crafts here at Shaken Together … so thanks, friends!
And now the How-To
*Before you start hot gluing, do a trial run for placement of the wooden family and tree so you have an idea of how everything will fit on the coaster.*
Use the hot glue gun to glue the bottle brush tree to the birch coaster.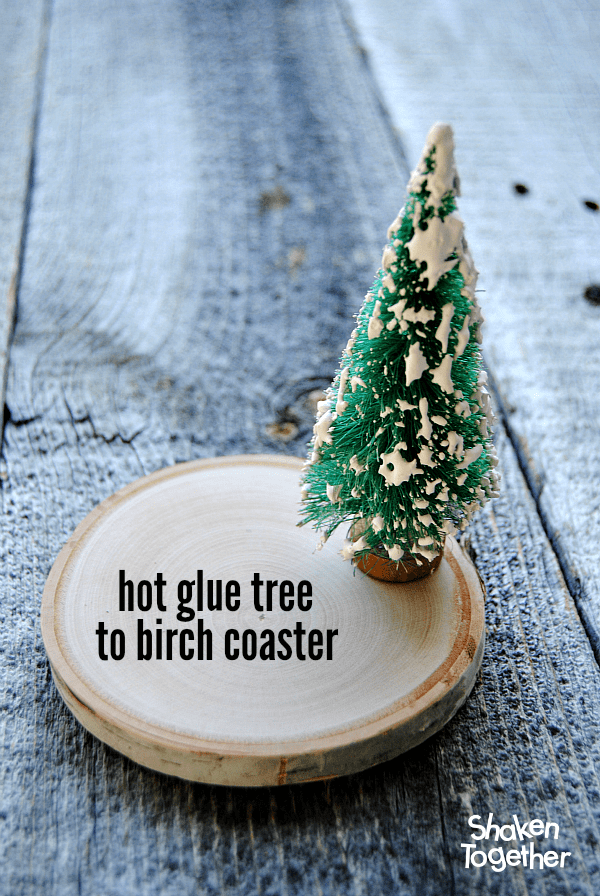 Then, hot glue the wooden peg people on the coaster, too.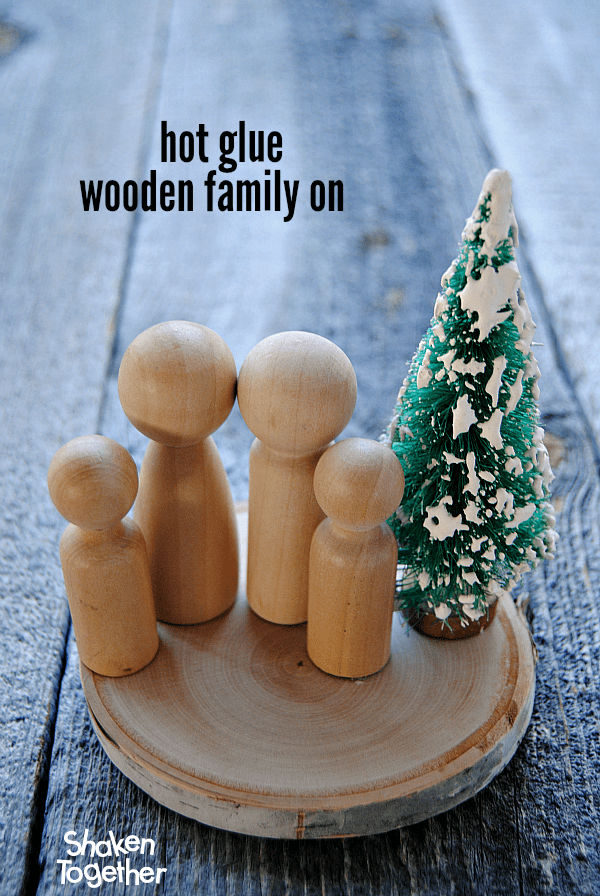 To create the teeny tiny banner, I placed the micro alphabet stickers on white card stock and cut carefully around them leaving a border around each letter. Then, use a little dab of hot glue to attach the banner pieces to a length of red twine. Measure where the banner will hang across your wooden family, then cut the twine and knot the ends.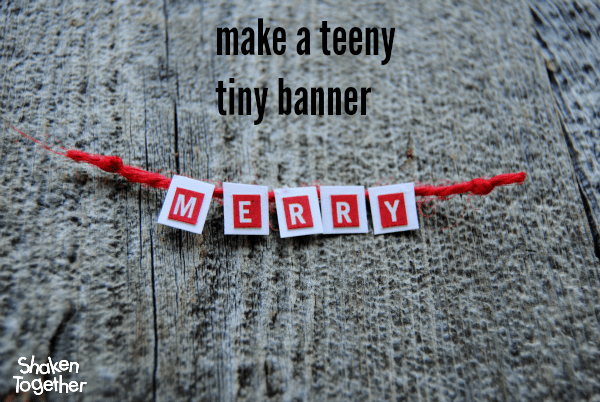 I used "Merry" for my banner, but if you have a short last name, you could spell that or even add the year to document your family at that point in time.
Hot glue the banner onto the wooden family.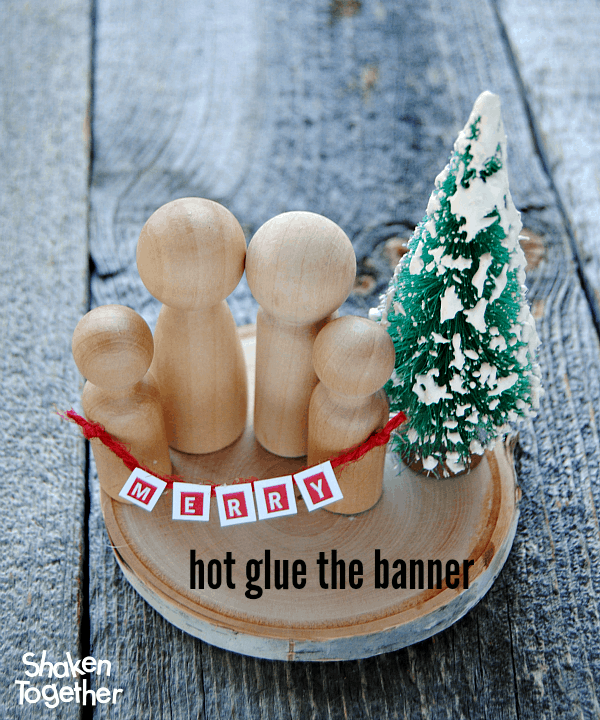 Add this sweet little Mini Christmas Wooden Family to your mantel, make them for Christmas gifts or get together with the ladies for a crafty afternoon!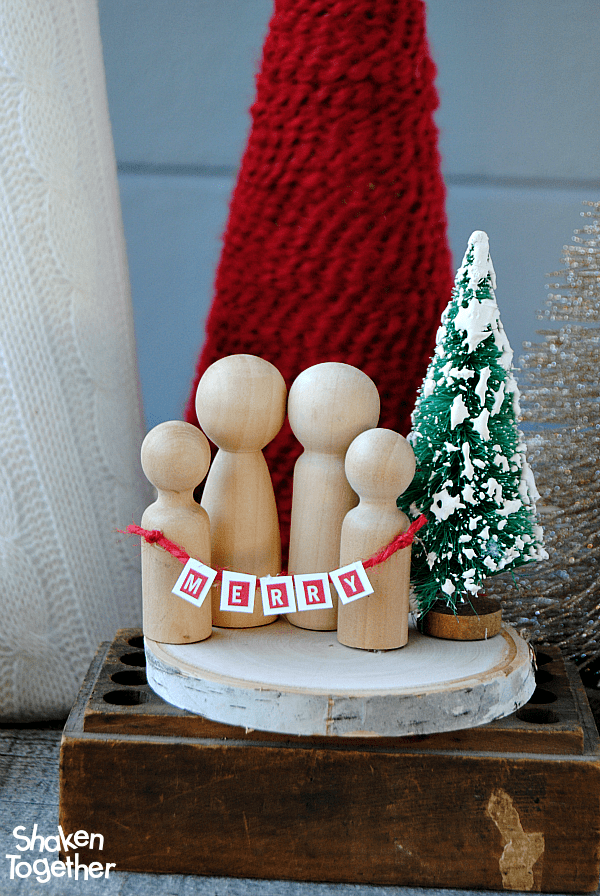 P.S. That red tree in the background is my Yarn Wrapped Tree from Valentine's Day repurposed for Christmas.
More Christmas Crafts!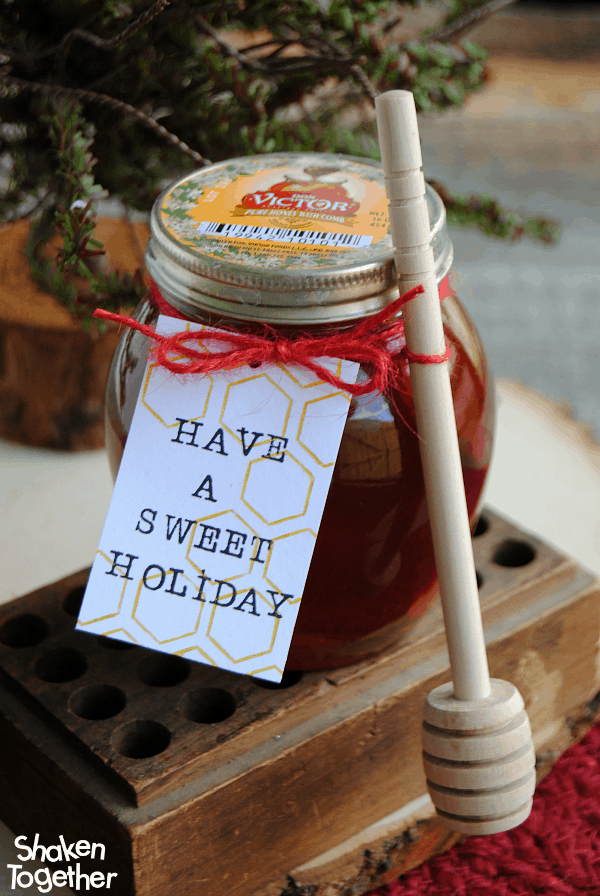 Have a Sweet Holiday Honey Gift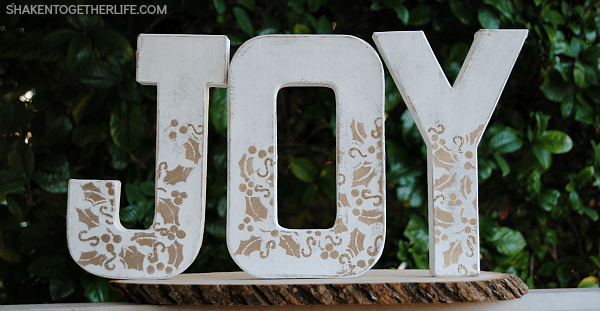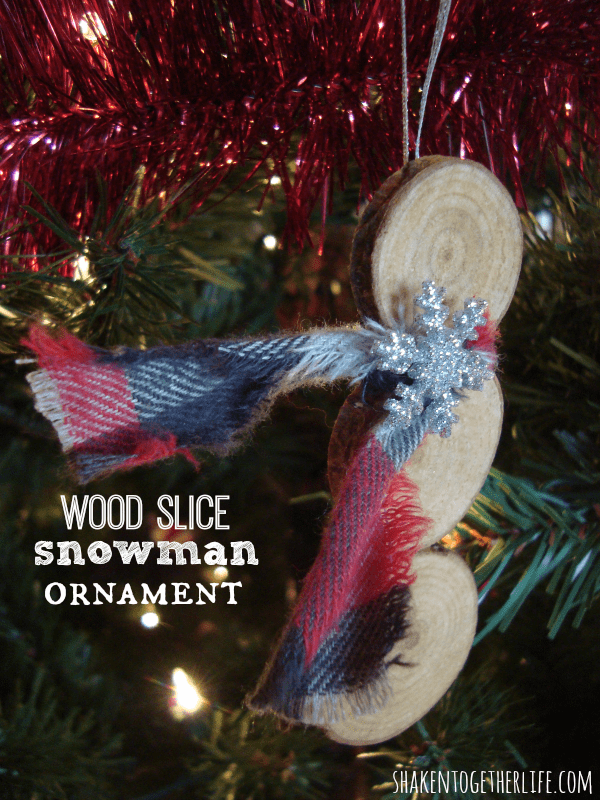 Our Mini Christmas Wooden Family may be shared here: