I think I have decided that Valentine's Day is my favorite holiday to craft for!  I just love everything about Valentine's Day … the red and pink, the hearts, cheesy sayings, lovey dovey stuff, smooshy love letters, fancy dinners and another chance to show your loved ones that you are the craftiest Valentine ever!
So far this year, I've made a wreath with pipe cleaner rosettes and Valentine cookies that you can't eat!
Today, I have a super cute red hots Valentine craft that would perfect to give to your sweetie, make with the ladies in your craft/mom/church/ladies group or leave for whoever makes your heart go pitter patter!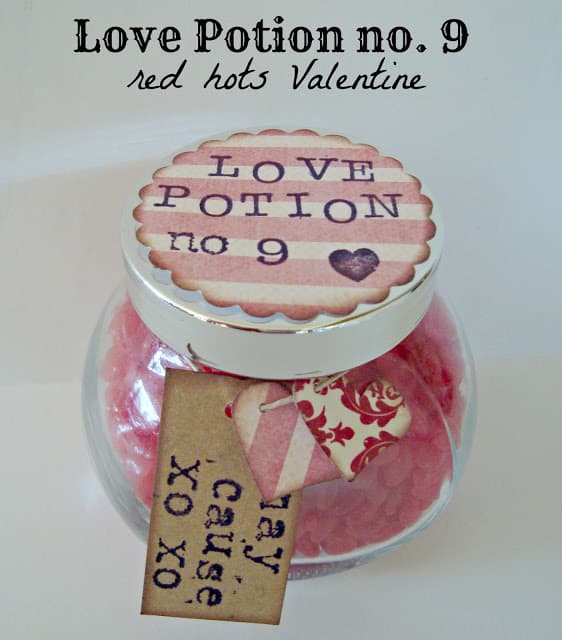 What could be cuter than a little jar full of red hot candies tied with a tag warning the recipient that this love potion "may cause xo xo"?!  Here is what you'll need to make your own batch of sweet love potion no. 9: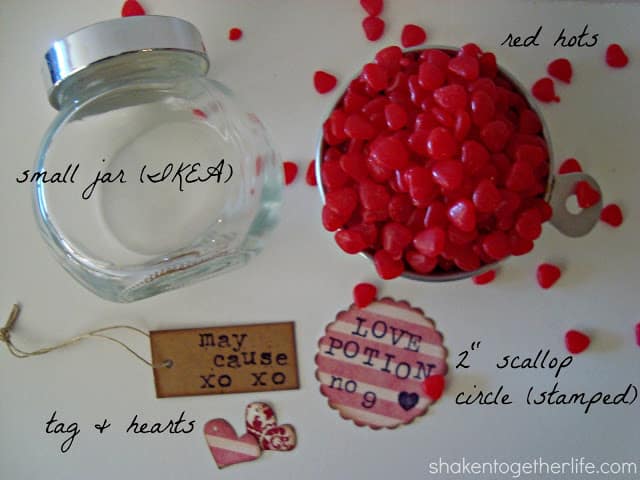 Fill a small jar (I got mine at IKEA) with red hots.  I love these heart shaped red hots that I found at CVS – so cute!  Adhere the punched circle scallop label to the top of the lid.  I used small stamps to label it "love potion no. 9".  On a small kraft paper tag, I stamped "may cause xo xo" and slid two paper punched hearts on the twine.  Tie the tag around the jar and
carefully choose your victim
 give to that someone special!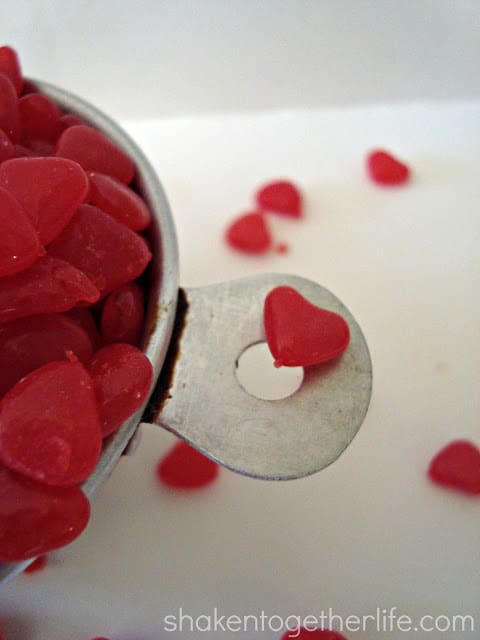 These little jars are perfect for giving a dose of sweet love to your Valentine!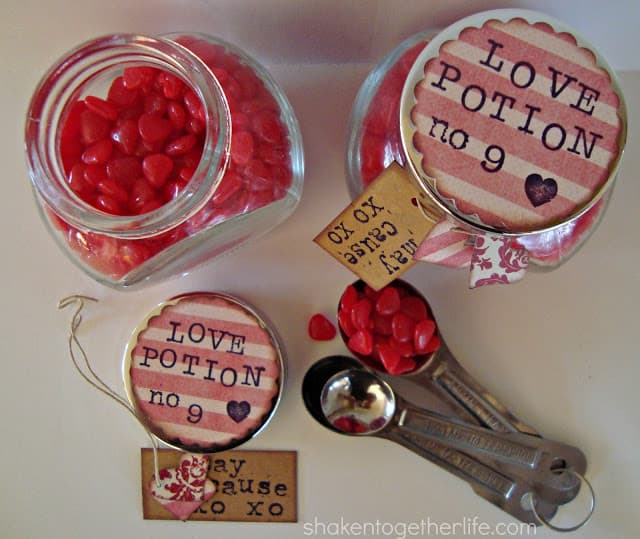 Need a little something else for your crafty Valentine?!  Check out: