Your friends and family will rave about this Lemon Strawberry Poke Cake! A lemon cake gets drenched in strawberry Jell-O, topped with a fluffy lemon topping and covered in fresh sliced strawberries!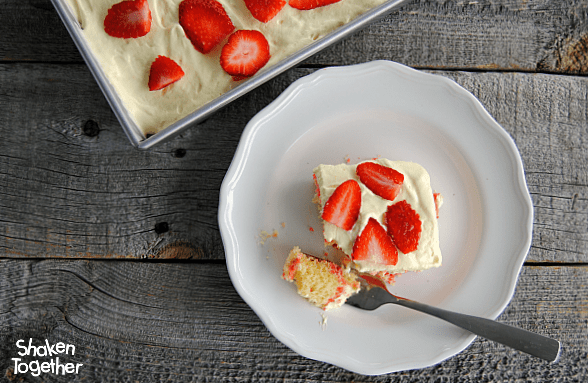 I'm pretty sure that most of us can agree that this winter has been wild and crazy. Here in Florida, it is 75 degrees on Monday and by Wednesday, I have to scrape ice off of my windows before my drive to work. So, between weather that can't make up its mind in my neck of the woods, a crazy work schedule and a kid with strep throat, I decided that I (and maybe some of you) might need to channel a bit of Spring. And what says Spring more than a sunshine-y lemon cake with bright fresh strawberries ... let's dig in, shall we?!
Lemon Strawberry Poke Cake
Have you ever made a poke cake?
It is basically a cake that you poke holes in to allow some yummy liquid (Jell-O, hot fudge, caramel, pudding, etc.) to soak into, creating a really tender and super delicious cake. For this version, I chose to pair lemon and strawberry.
First, bake a 9x13 lemon cake from a cake mix. Nothing fancy there. Allow the cake to cool. Then, poke holes in it with the handle of a wooden spoon (or any other utensil like a large fork).
Pour liquid strawberry Jell-O alllll over the cake and into the holes.
I know, it looks a little crazy right here, but once you frost this bad boy, no one will even notice all those holes. Pinky promise.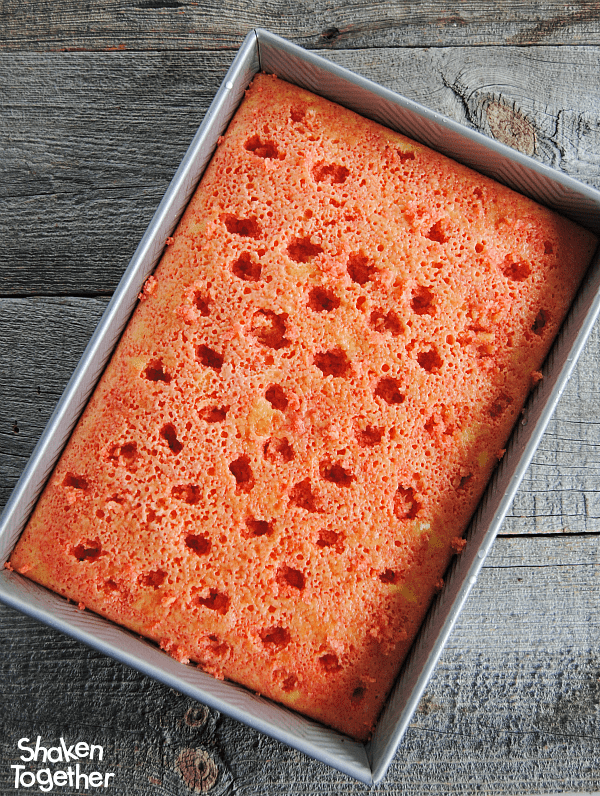 After you refrigerate the cake for at least 3 hours, mix up the fluffy lemon topping. I use this same 3 ingredient topping all the time instead of frosting ... like for this Triple Lemon Cupcakes, my Triple Strawberry Cupcakes, this Death by Chocolate Poke Cake and even these 5-ingredient Pumpkin Cupcakes. Clearly, it's pretty much my favorite way to top a cake or cupcake 😉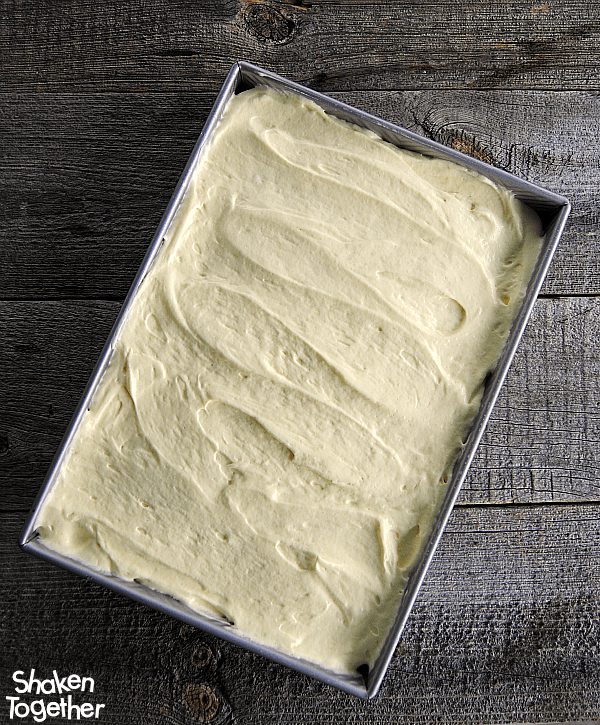 The final step - do this right before serving - is to slice up fresh, ripe strawberries and cover the top of the cake! If you put the strawberries on too far ahead, they may release some juice which will seep all over that pretty lemon topping.
Doesn't this look good?!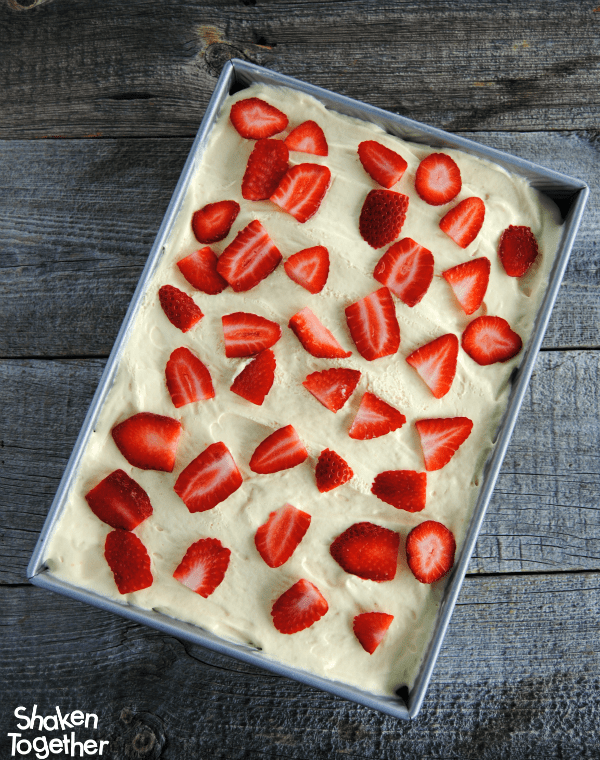 Cut generous pieces of cake ... the topping is light and fluffy, the fresh strawberries are tart and tangy and that strawberry soaked lemon cake is so tender and delish!! See how the Jell-O trickled into the holes, making a bright pop of red in the light yellow cake?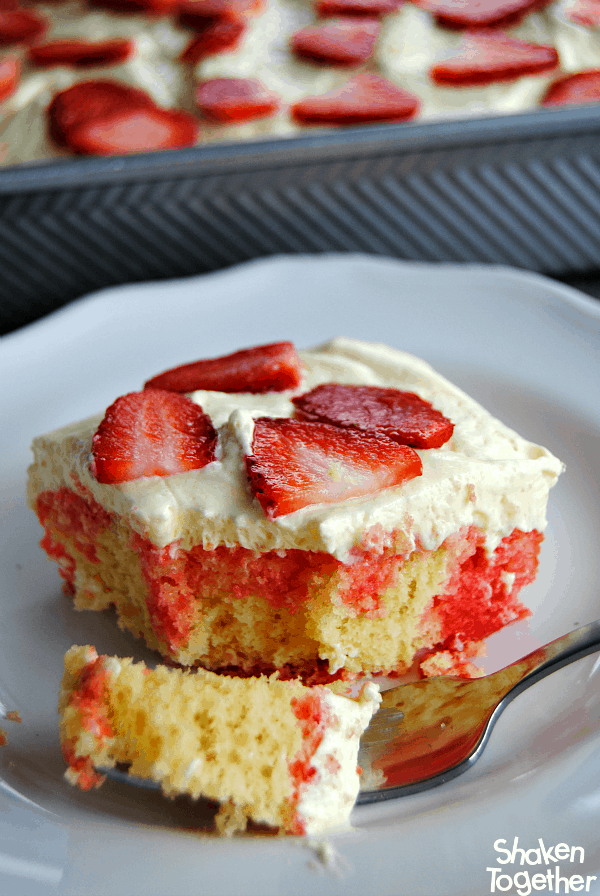 Print
Lemon Strawberry Poke Cake
---
For the Cake
One

9

x13 lemon cake mix + ingredients called for on box mix
One small box of strawberry Jell-O

1 cup

boiling water

½ cup

cold water
Sliced strawberries
For the Lemon Topping
One small box of instant lemon pudding

1 cup

cold milk

8 oz

. tub of whipped topping (thawed)
---
Instructions
Bake a 9 x 13 lemon cake according to package directions and allow cake to cool.
Use a wooden spoon or another utensil like a large fork or the handle of a regular spoon to poke holes all over the cooled cake. (These holes are where the Jell-O will settle in, so spread them out so every piece of cake will have strawberry Jell-O.)
Mix the Jell-O powder with 1 cup of boiling water.
Stir until all gelatin powder is dissolved, then add ½ cup COLD water.
Pour the Jell-O over the top of the cake, getting into each hole and all over the top of the cake.
Refrigerate cake at least 3 hours to allow the Jell-O to set up.
For the Topping
Stir together the lemon pudding mix and 1 cup cold milk.
Once combined, fold in the whipped topping and mix just until incorporated into the pudding mixture.
Spread the topping over the cake.
At this point, you can pop the cake until the refrigerator until ready to serve.
Just before serving, sprinkle on sliced strawberries.
Enjoy!
---
Seriously, if you are on dessert duty for the next potluck or party, this Lemon Strawberry Poke Cake will be the star!

Now, no strawberries were harmed in the taking of these photos. My sweet girl Bella decided that while bananas and cucumbers don't pose a threat (seriously, search YouTube for 'cats scared of bananas' or 'cats scared of cucumbers' for a good laugh), these strawberries were definitely giving her the ol' stink eye ...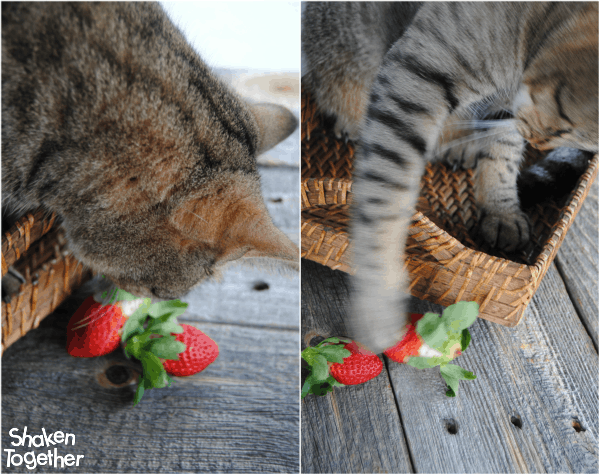 Lemon Strawberry Poke Cake ... people tested, cat approved!!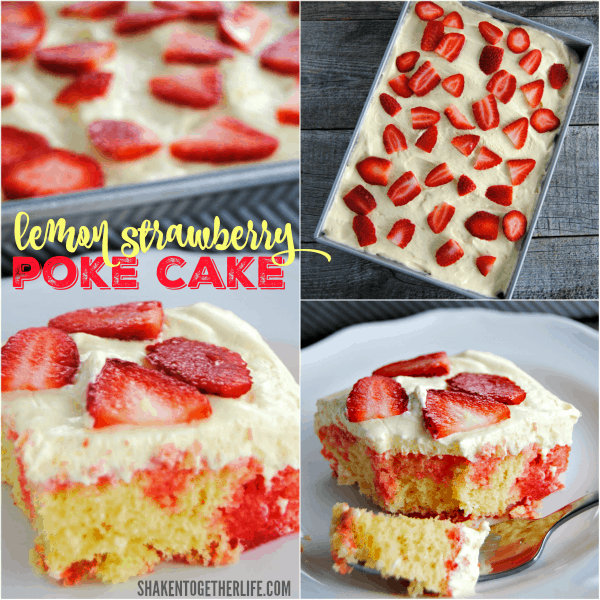 More sweets for your sweet tooth!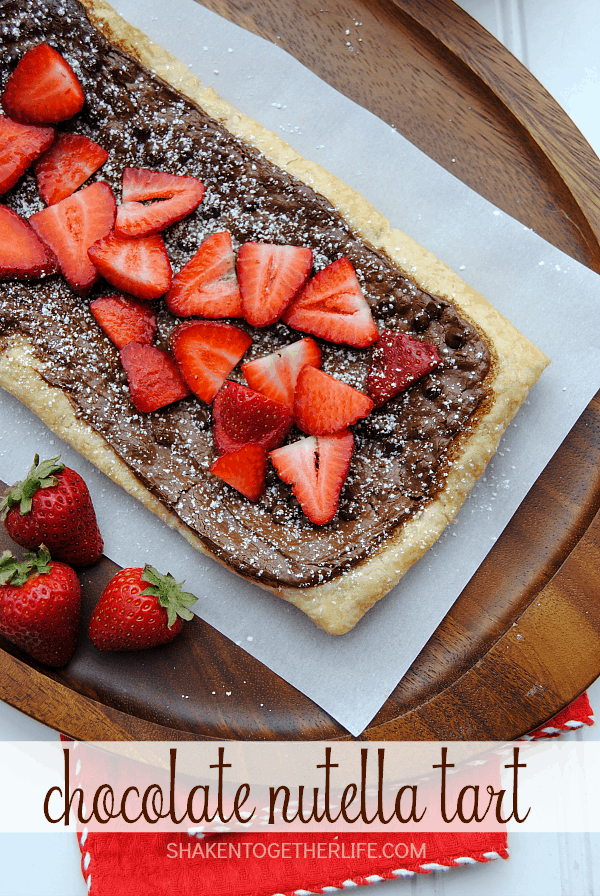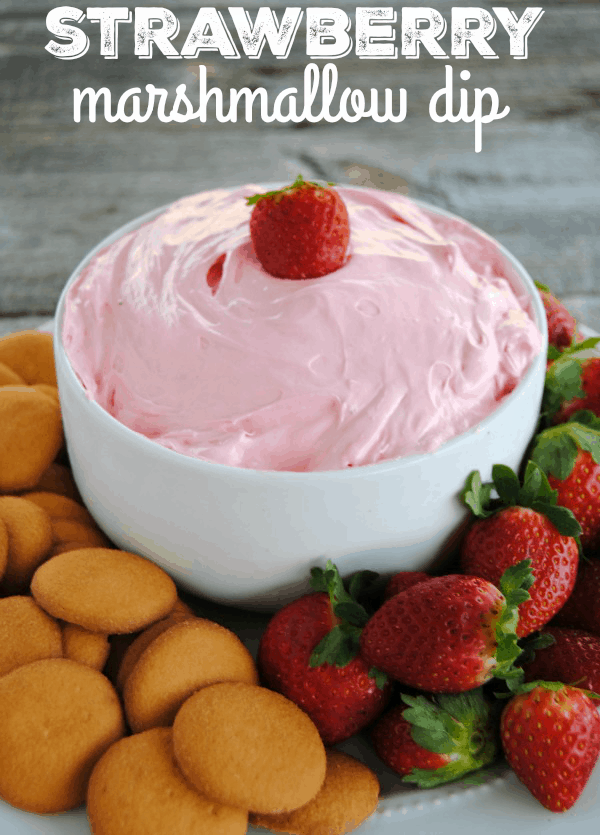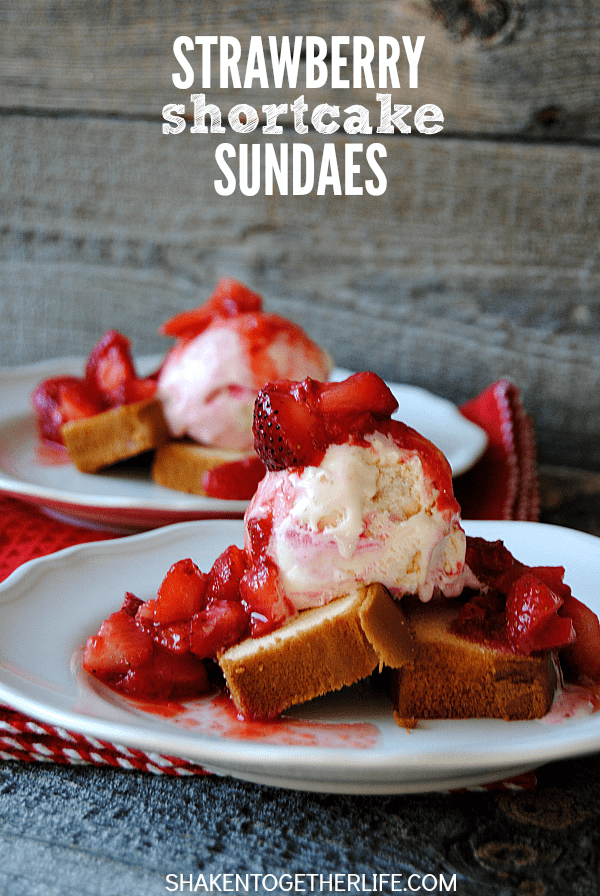 Strawberry Shortcake Sundaes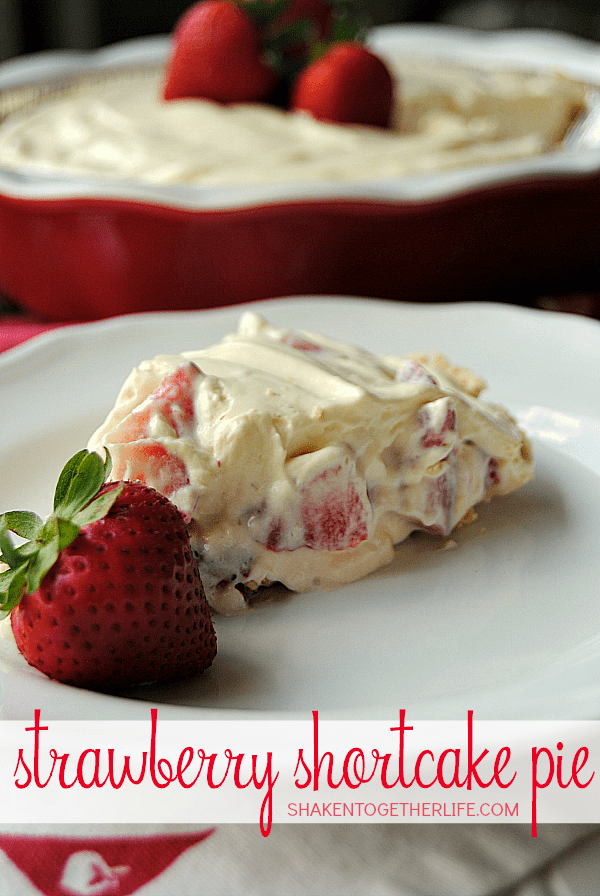 Our Lemon Strawberry Poke Cake may be shared here: