Spring is officially just single digits away!  Our sweet gum tree is getting small buds at the tips of its branches, our grass is slowing turning a little greener, the sweet little brown birds are fluffing their nest in the rafters of our front porch … surely that means that a pretty layered paper Spring banner is needed to celebrate!
I've said it before, but there is just something I love about cutting, inking, layering and creating with paper.  Even though I haven't scrapbooked in quite some time, I still cannot pass up gorgeous paper.  And when my mom offered me an old dictionary with delicately lettered pages, I snatched it right up and knew I just had to use it soon!  And so I did!
I love mixing shapes and textures:  rounded corners, scalloped edges and straight lines, sturdy paper and soft felt. This banner has all of those rolled into one afternoon DIY project and I am just in love with all the pretty layers!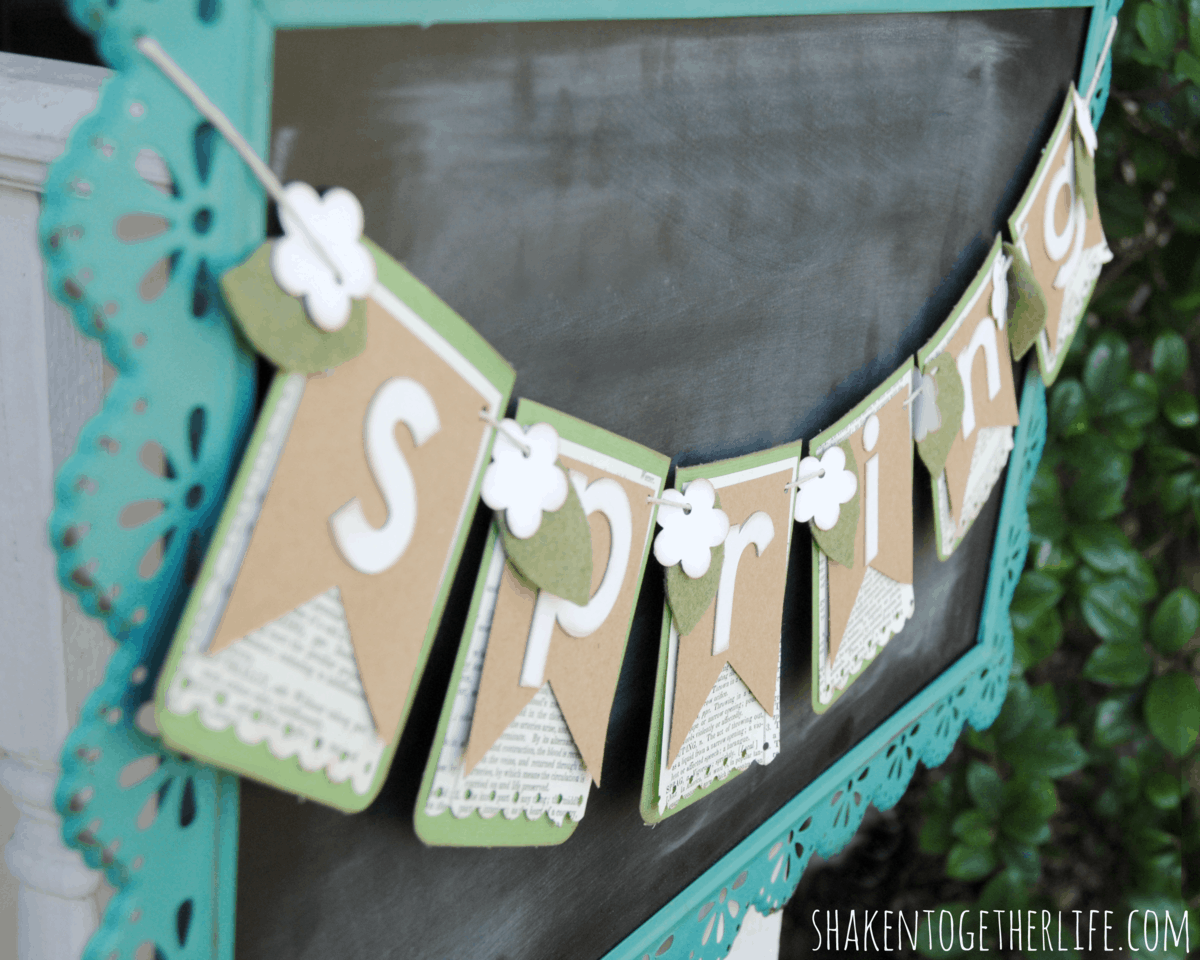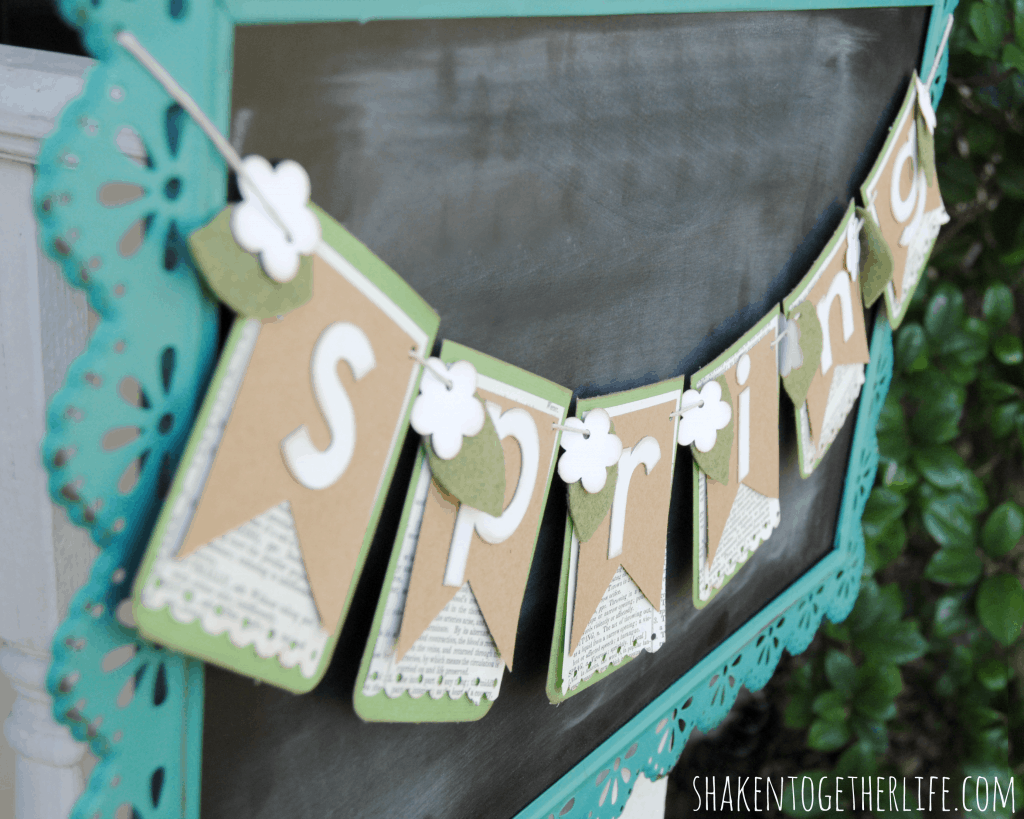 Inked edges, simple twine, plain white flowers and soft mossy green leaves … these are a few of my favorite things!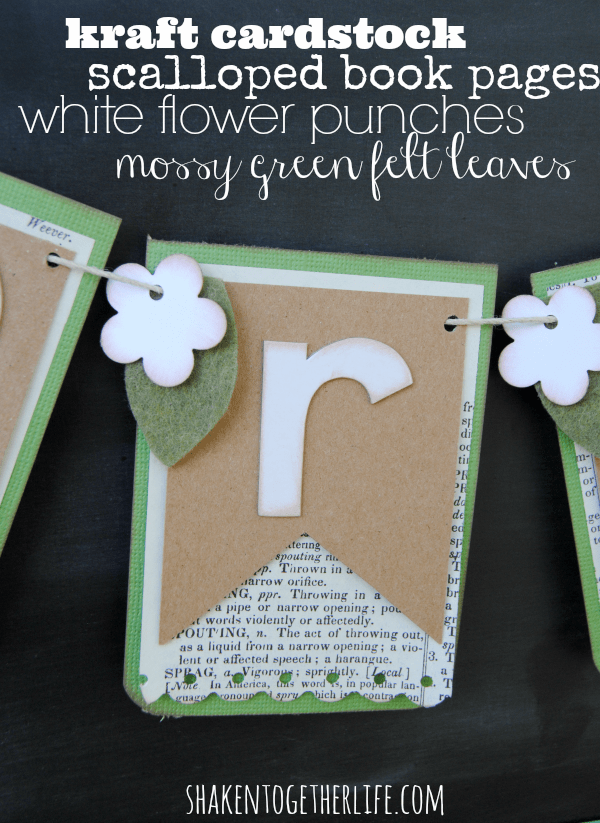 Head to your craft room and gather your supplies!  Here is what I used to put this layered paper Spring banner together:
Paper:  moss green card stock, kraft card stock, white card stock, dictionary/book pages
Tools: paper trimmer, scallop edge punch, flower punch, corner rounder, Crop-O-Dile (or small hole punch) and scissors
Chipboard letters
Moss green felt
Adhesive
Brown ink (optional) – I use it to "ink" the edges of everything just to add a little depth and character!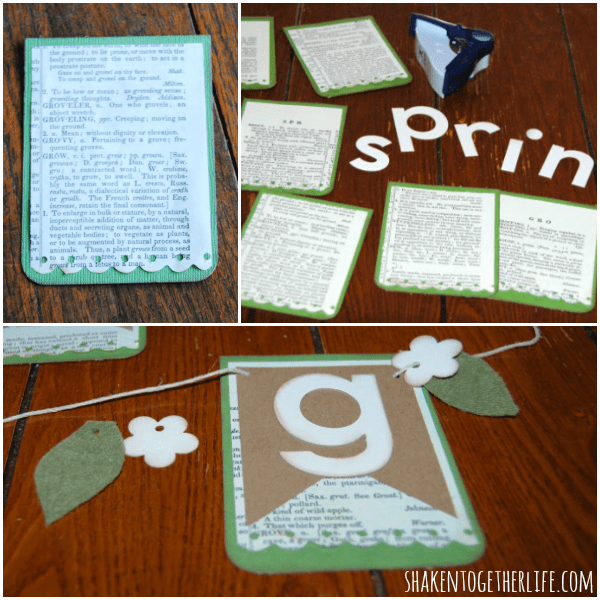 Using the paper trimmer, cut out six rectangles from the moss green card stock and use the corner rounder to round the bottom corners.  My green rectangles were 4 inches x 3 inches.
Next, cut six rectangles from the dictionary/book page just a bit smaller than the green rectangles.  I trimmed mine to 3.5 inches x 2.75 inches.  Use the scallop edge punch to add the cute little eyelet edge.
Now, cut six kraft card stock rectangles – mine are about 3 inches x 2.5 inches.  Use scissors to cut a triangle out of the bottom of each rectangle to make a little flag.
Ink the edges of all 18 banner pieces by running the brown ink pad around the edges of the paper. (I forgot and only inked the edges of the green paper – boo!)
Using adhesive, layer the kraft paper on top of the dictionary page and then on top of the green cardstock.
Ink the edges of the chip board letters and then center and adhere them to the kraft flags.
Punch holes in the upper corners of the banner flags.  I punched through all 3 layers of paper so the banner would be supported when hung.
Punch 7 flowers from white card stock and ink the edges.
Cut 7 leaves from the green felt.  I just eye balled it and hand cut the leaves.
Using the Crop-O-Dile or small hole punch, punch a hole in the flowers and the top corner of the leaves.
Finally, string your banner!  Start with a flower and leaf and alternate with the S-p-r-i-n-g flags, ending with the last flower and leaf.
Hang and enjoy!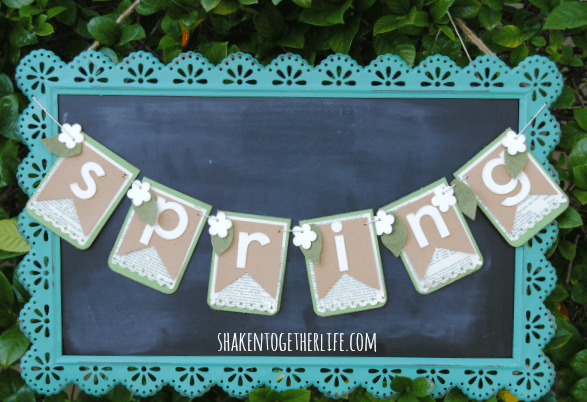 But wait …. there's more!
Here are a few more of my favorite paper crafts and fun banners here at Shaken Together: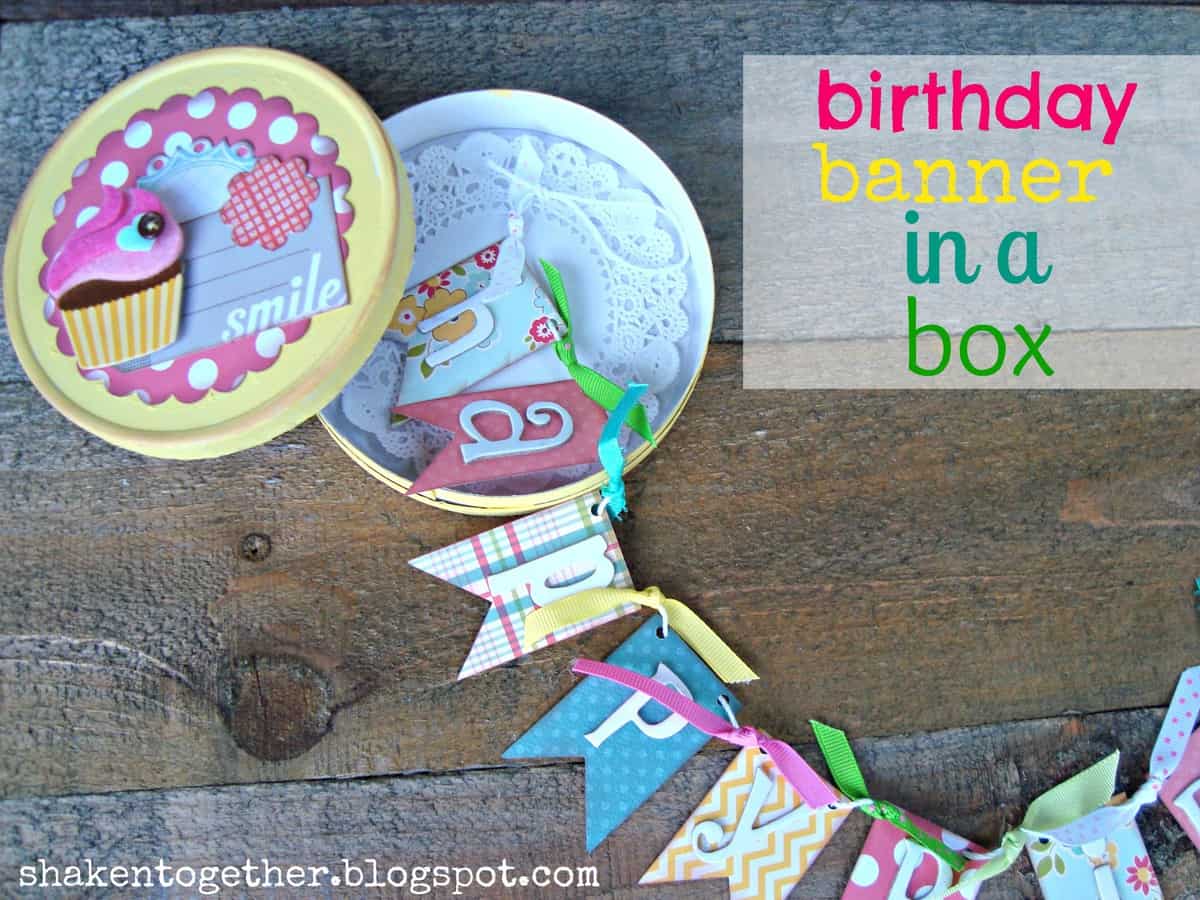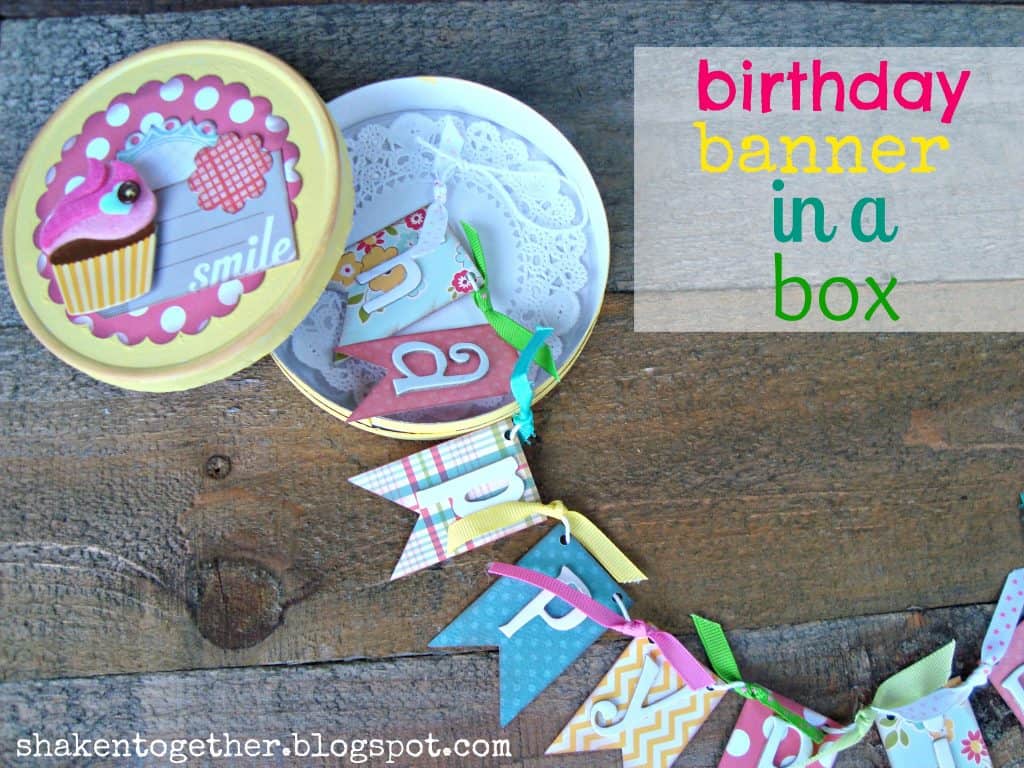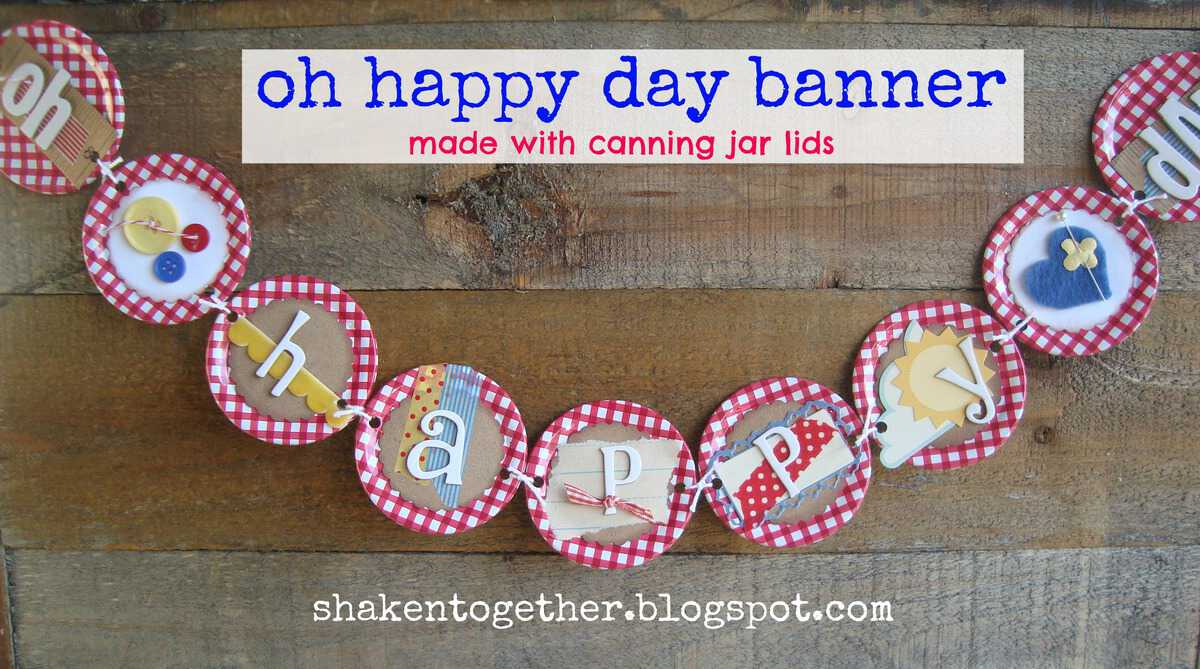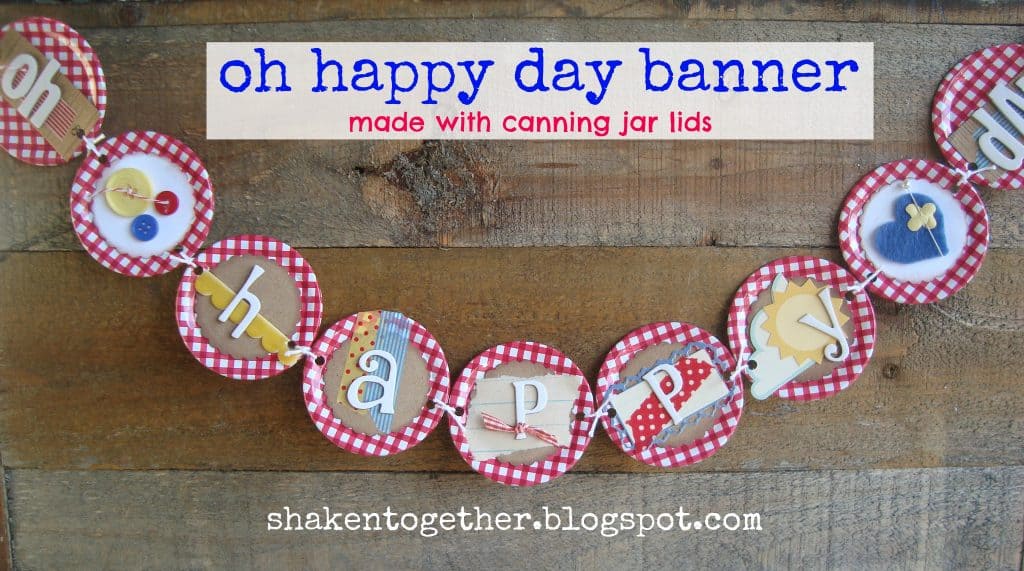 Oh Happy Day! Canning Jar Lid Banner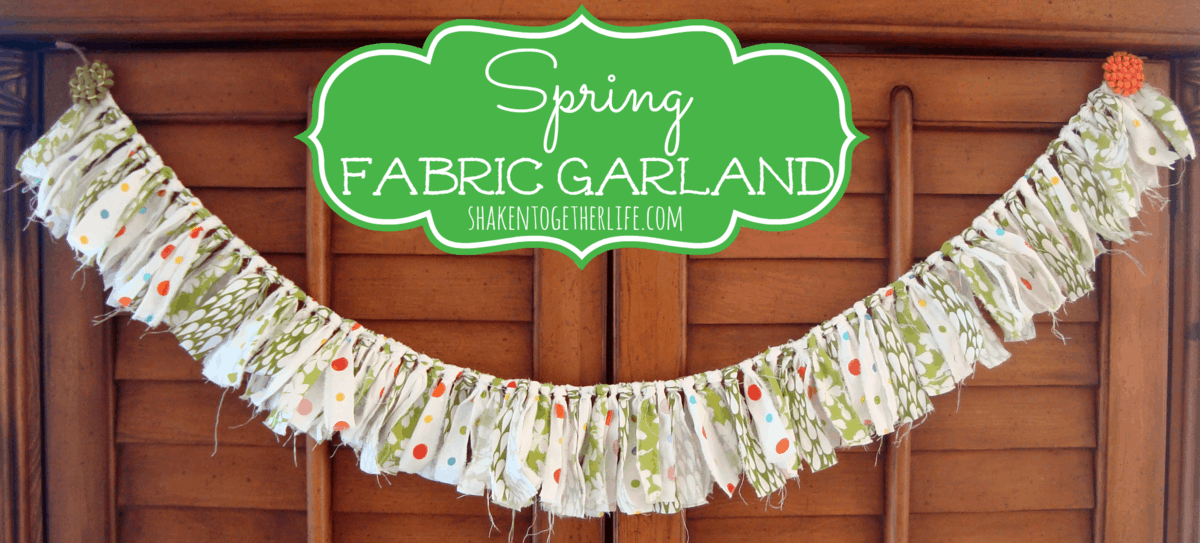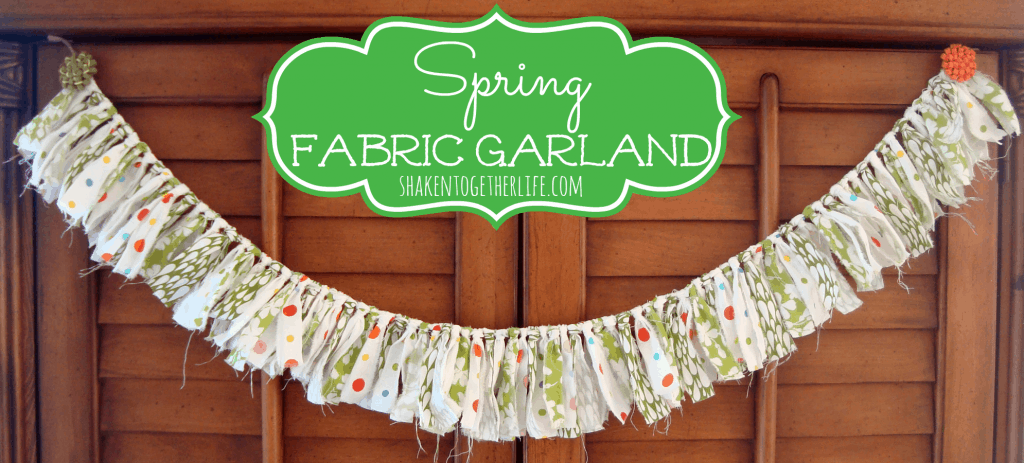 This post may be shared at these link parties: