When I was in elementary school, our music teacher taught us a song for Halloween that I remember to this day!  Part of the chorus was a fun sing-song spelling of the word "Halloween":
H-A-double L-O-W-double E-N spells Halloween
So, this morning (no lie – up at 4am!) I decided that it would make the perfect phrase for a last minute Halloween printable!  A few spooky spider webs, bright orange letters and a quirky chorus from an elementary school song and your FREE Halloween printable is done!!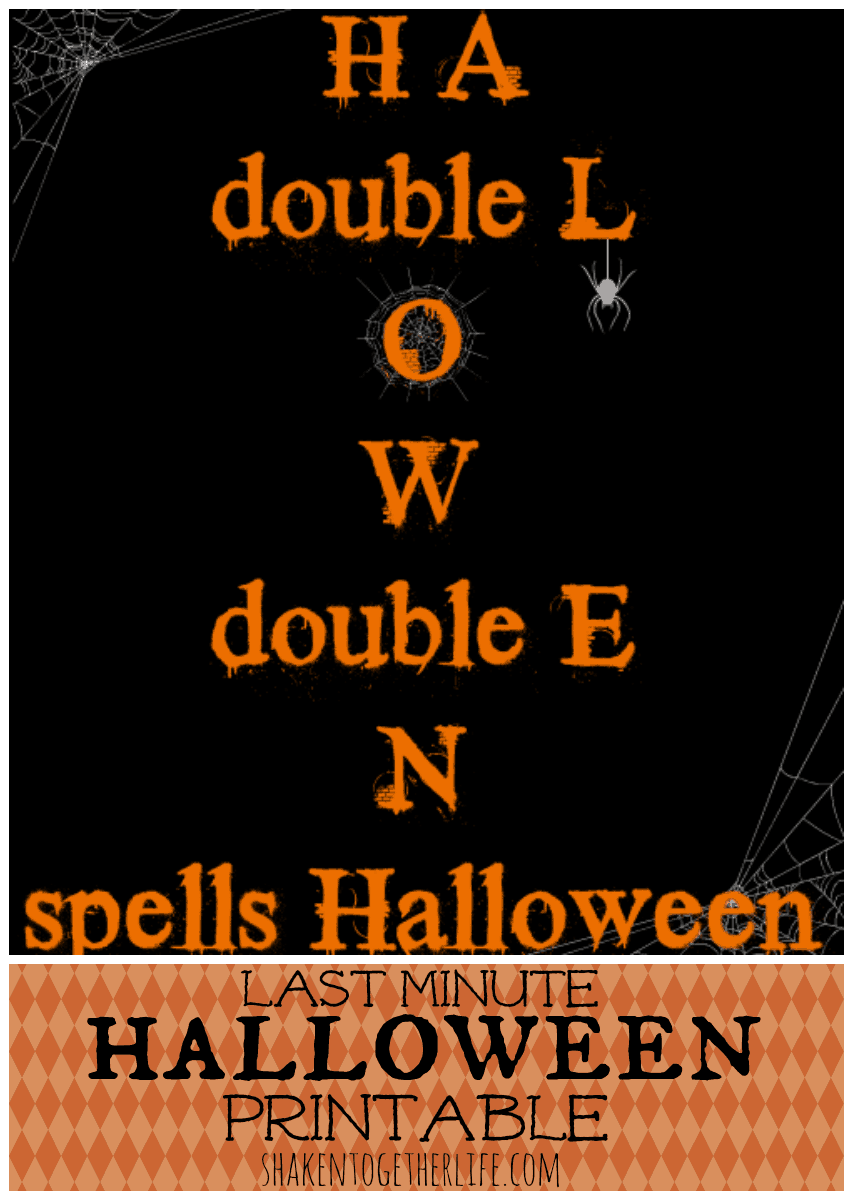 Print it for this year or pin it for next year!!
If you need a few more last minute Halloween ideas … look no further!!
Quick & Easy Halloween S'mores Crackers