This post brought to you by Simply Potatoes. The content and opinions expressed below are that of Shaken Together.
It's finally Spring! The dreary cold of winter has been replaced with life and color! That means Spring has come to my kitchen, too! Time to put away the recipes for heavy soups and casseroles. Bring on the lighter dishes, Spring fruits and veggies! Since our family is in full swing with Spring baseball, one of my quick tricks is to serve breakfast for dinner. This easy dish is also a home run for your Easter breakfast and brunch, too!
Kielbasa & Cheese Quiche with a Potato Crust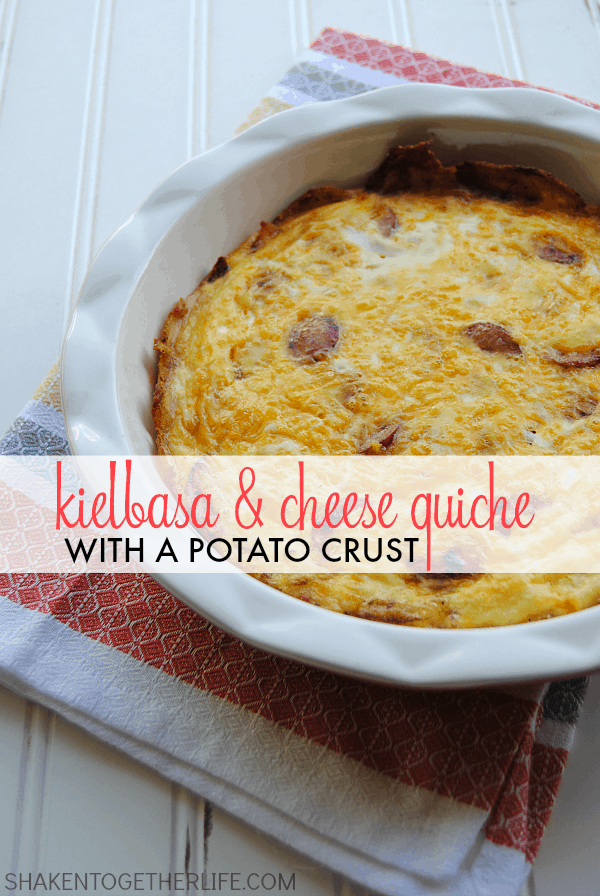 With only 4 ingredients from our kitchen – kielbasa, eggs, cheese and Simply Potatoes Homestyle Slices – this dish was easy enough for even our busiest weeknights! I love that Simply Potatoes are always fresh (never frozen) and they are made with real ingredients. And since I don't have to peel or slice the potatoes, this quiche is on the table that much quicker!
Once everything is layered in your pie plate, the quiche is popped in the oven to bake. Believe me, it's impressive enough to add to your breakfast spread or brunch buffet!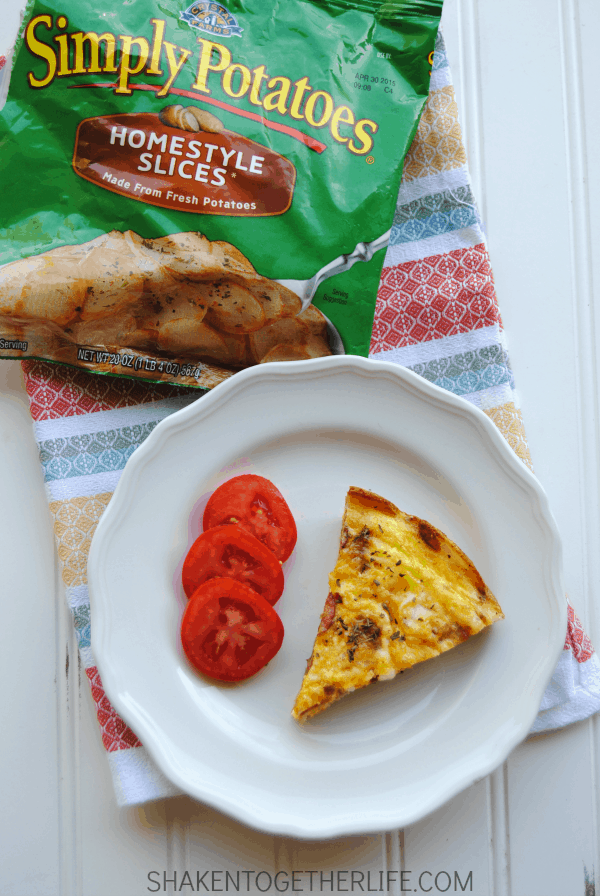 Kielbasa & Cheese Quiche with a Potato Crust
7 oz. kielbasa, sliced
1/2 package Simply Potatoes Homestyle Slices
8 eggs
1/3 cup shredded cheddar cheese
Garlic salt, onion powder, black pepper to taste
In a medium skillet, saute the kielbasa slices until browned. Remove to a paper towel lined plate. In the same skillet (add 1-2 tablespoons of oil if needed), add 1/2 the package of sliced potatoes. Sprinkle with spices to taste and cook until browned. Remove to paper towel lined plate to cool. Spray a 8 or 9 inch pie plate with nonstick cooking spray and layer the bottom and sides of the dish with the cooked potatoes. Layer the cooked kielbasa slices on top of the potatoes. Sprinkle sliced kielbasa with cheddar cheese. Whisk together the eggs and pour into the pie plate. Bake at 375* for about 35-40 minutes or until eggs are cooked through.
This quiche slices beautifully and I love all of the layers in each slice: crispy seasoned potatoes, savory kielbasa, fluffy eggs and cheese!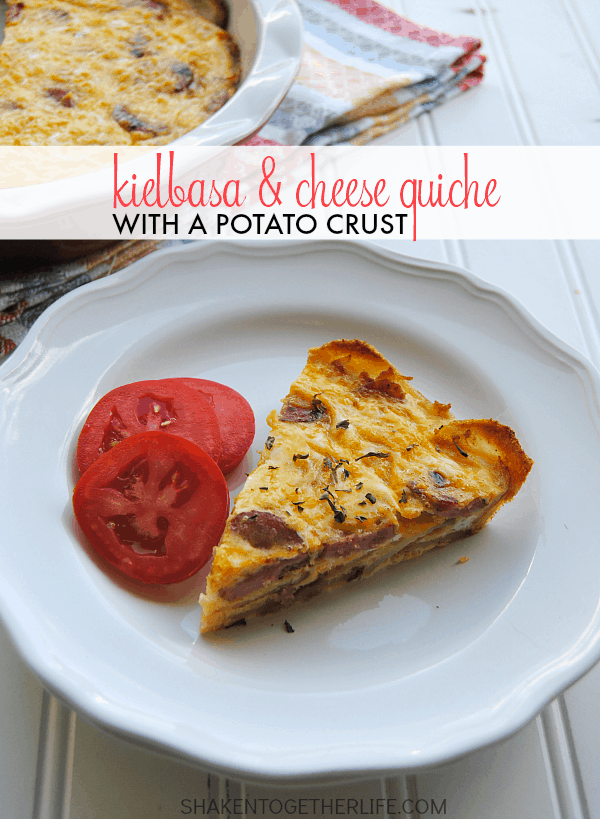 Serve this Kielbasa & Cheese Quiche alongside a simple salad dressed with a light lemon-y vinaigrette, a beautiful seasonal fruit salad or with gorgeous sliced tomatoes. It was absolutely perfect dish for an easy dinner and we enjoyed the leftovers for breakfast the next day!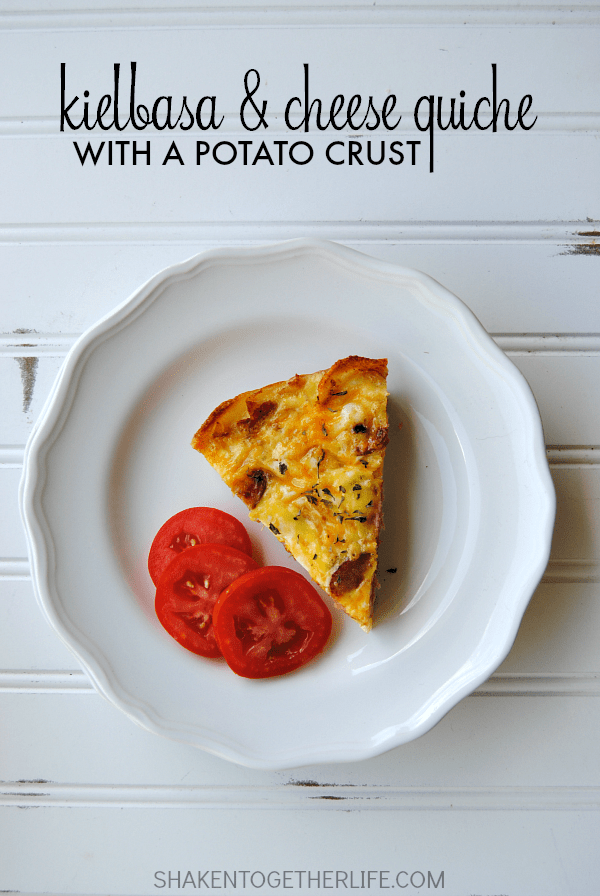 The potato crust is a nice change from a traditional pie crust. I mean, can you really go wrong with crispy seasoned potatoes as a crust?! You can easily adjust this dish for your personal tastes – use bacon or ham instead of kielbasa, add a little kick with pepper jack cheese or load it with roasted vegetables.
Giveaway!!
But that's not all!  One lucky winner will receive a one month supply of Simply Potatoes to help make your breakfast and brunch dishes a breeze! Use the Rafflecopter widget below to enter and please review terms & conditions.
Our Kielbasa & Cheese Quiche with a Potato Crust may be shared here: