Looking for a delicious way to say good-bye to boring lunches?  Try our Kid Approved Pasta Salad Lunch Idea! This post brought to you by Crystal Farms Cheese. The content and opinions expressed below are that of Shaken Together.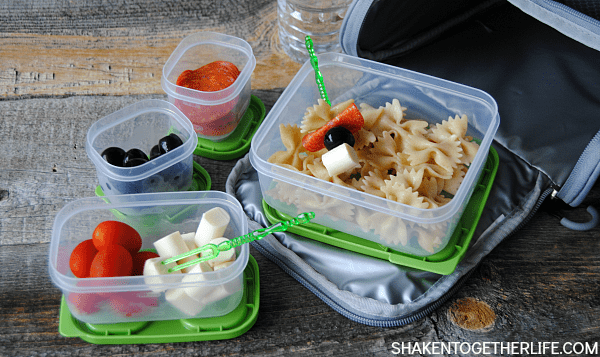 It's here. I think it's finally about time that I embrace the new school year. I've been holding off, but now I need to focus on setting routines, gearing up for balancing school work and football and baseball and dusting off back packs and lunch boxes. Speaking of lunch boxes, I am sharing a lunch idea that will quickly become a lunch time favorite!
Kid Approved Pasta Salad Lunch Idea
My boys are not sandwich kids. Believe me, we start out the school year strong with peanut butter and jelly, but it's not long before I hear the muttering and murmuring. So, I've done wraps. And we've done leftover pizza. We've even tried chicken nuggets wrapped in foil to stay warm. I mean, we have resorted to soup in a thermos. Ho hum.
But it wasn't until recently that I had the bright idea to pack up all of the ingredients for the boys' favorite pasta salad!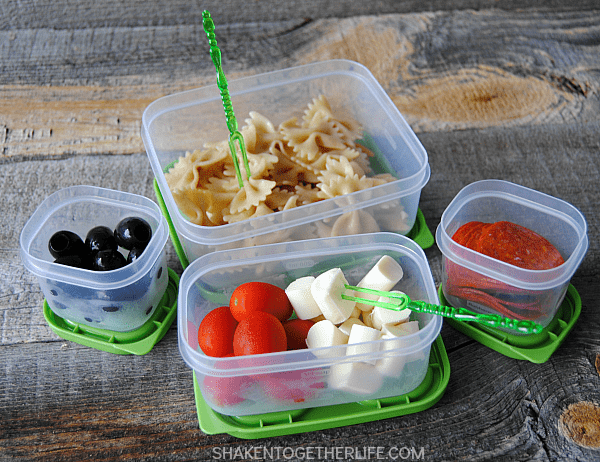 Fresh grape tomatoes, turkey pepperoni, whole wheat bow tie pasta, black olives and Crystal Farms string cheese were the perfect combo for my boys. I included a few plastic picks for easy eating, too.
Here are a few more ingredients that would be fun to rotate for more pasta salad combos:
whole wheat rigatoni or pasta spirals
cubed ham or turkey
turkey bacon
smoked sausage slices
broccoli / cauliflower florets
green olives
marinated mushrooms
hard boiled egg slices or quarters
green and red peppers
carrot coins
celery
sun dried tomatoes
banana pepper slices
mini pickles
Crystal Farms New York Sharp Cheddar or Pepper Jack cheese cubes
Crystal Farms products are natural with few preservatives and rich in calcium so I feel good about picking them up in the refrigerated section of my grocery store and packing them in the boys' lunches. The string cheese is perfect for quick snacks on the go, too!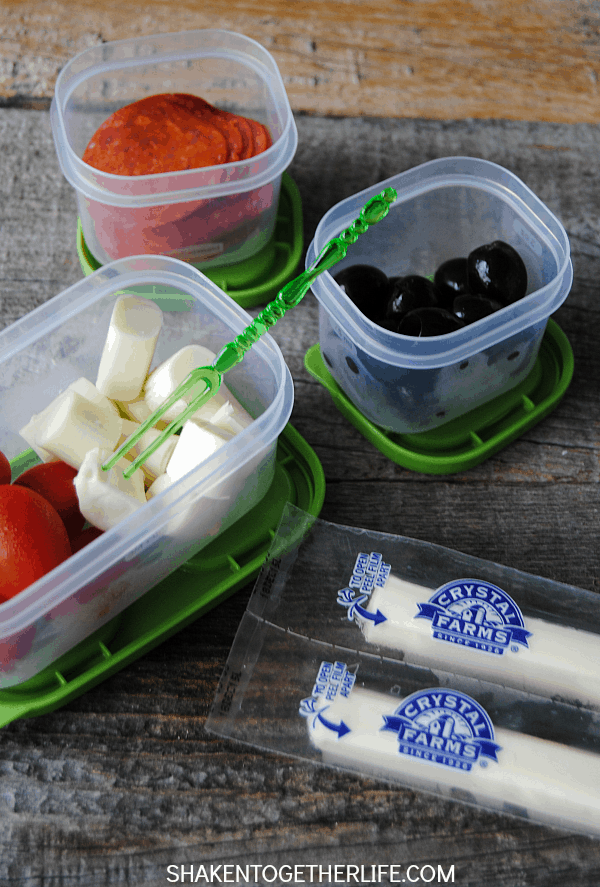 This bite tasted like the boys' favorite pizza - cheese, pepperoni and olives - YUM! And I believe that it is scientifically proven that everything is more fun to eat with bright green plastic picks, right?!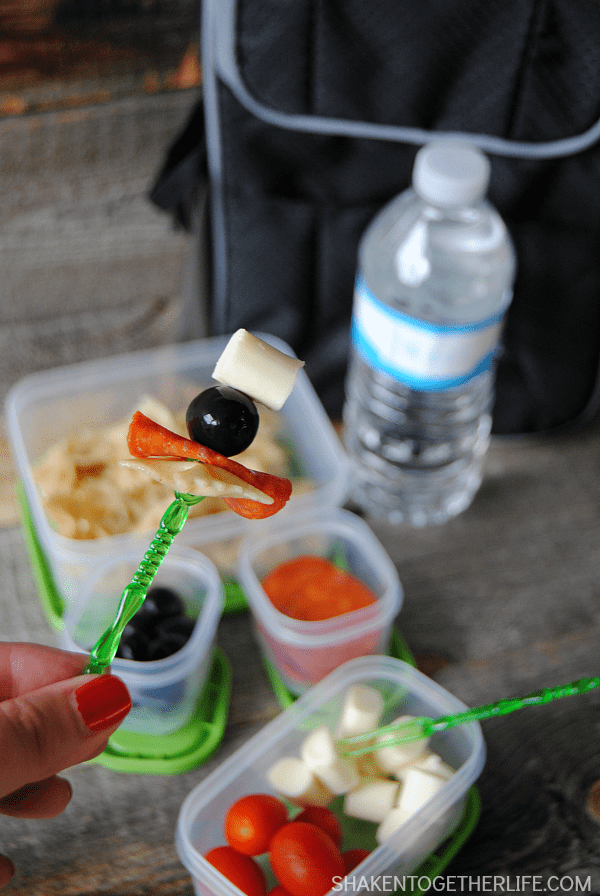 Now, the good folks at Crystal Farms are making lunch time a little more fun for your kiddos, too! One of my readers will win a super cute bento style lunch box that just so happens to be perfect to pack up this Kid Approved Pasta Salad Lunch!! Just use the Rafflecopter widget below to enter!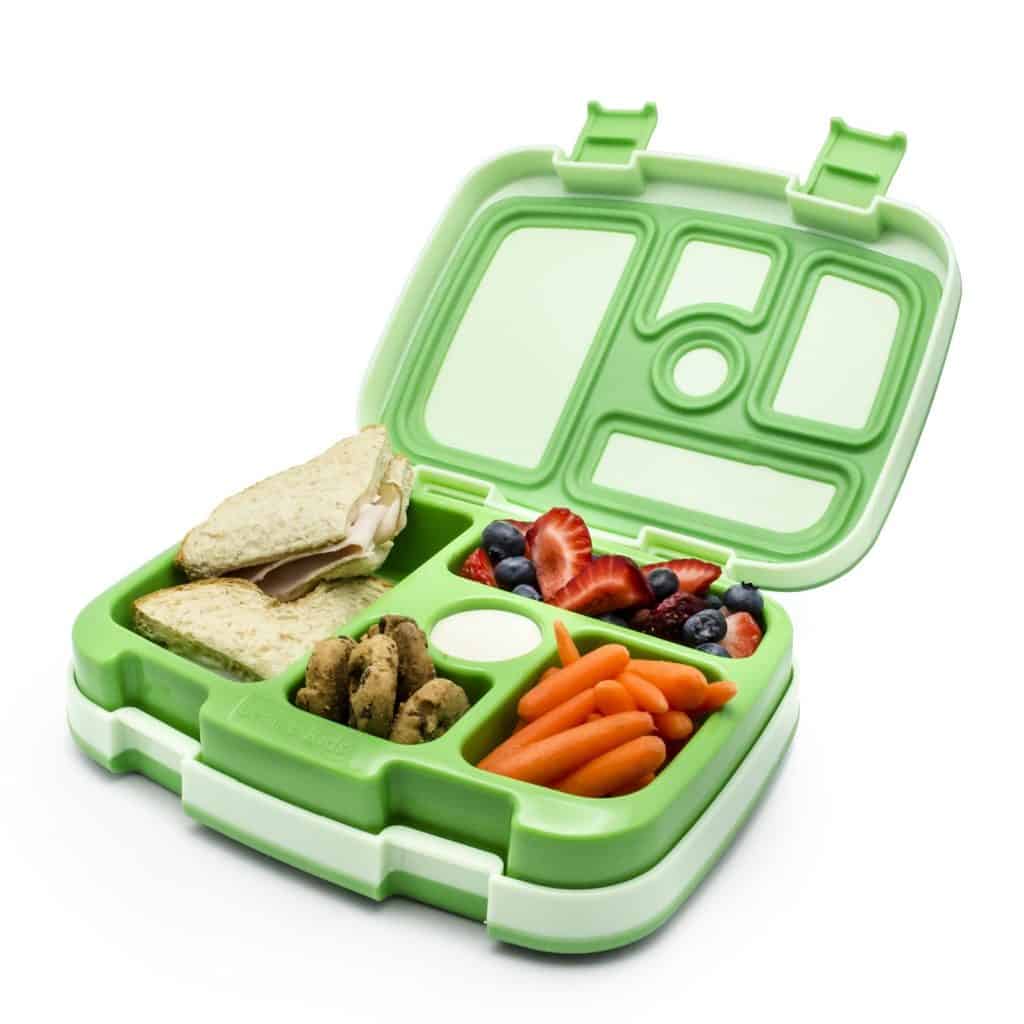 Hey friends!! Don't forget to connect with Crystal Farms on Facebook and Crystal Farms on Pinterest! You can browse over 100 recipes using Crystal Farms Favorites as well!
Our Kid Approved Pasta Salad Lunch Idea may be shared here: