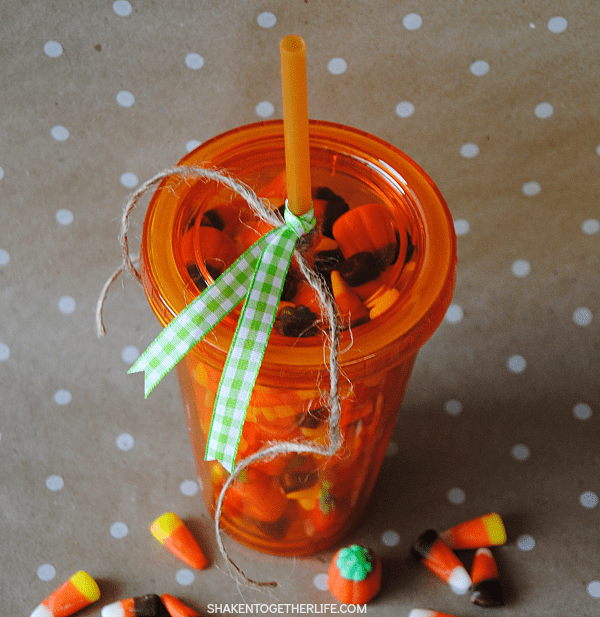 Oh, that's right … a candy filled, pumpkin themed gift!  You knew it was coming, right?  After all, I couldn't leave my "Pick of the Patch" mason jar gift as an only child 😉 And I just can't resist picking up a bag – or 3 – of Autumn mix when I see it hit store shelves.  So, it was a match made in heaven when I stumbled across these bright orange insulated tumblers at the dollar store!
Insulated Tumbler Pumpkin
You'll have to use your imagination just a bit, but I think that the twine tendrils and green gingham leaves turn this insulated tumbler into the perfect pumpkin!
This gift is SO easy to make!  Really, these will be done in minutes and you'll have a stash of quick and inexpensive Fall gifts!
Supplies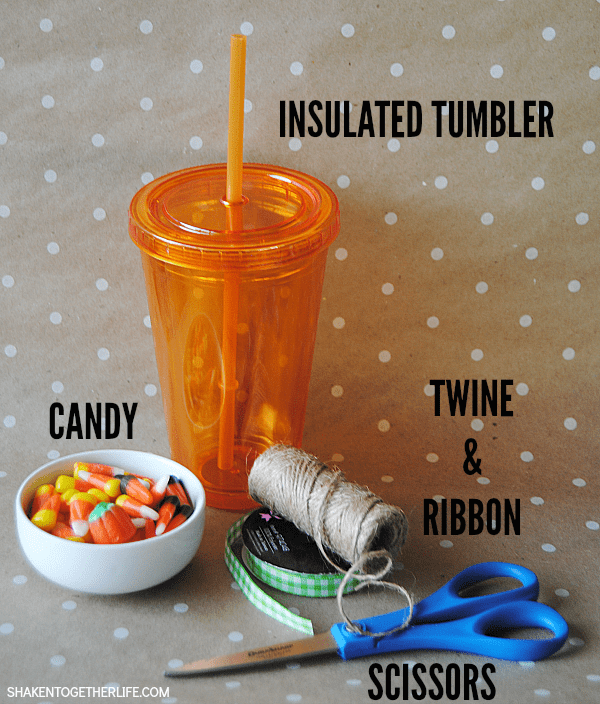 Orange insulated tumblers
Green gingham ribbon
Thin twine
Scissors
Candy of choice
Just a couple of notes:
I found the orange insulated tumblers for $1 at my local Dollar Tree
My candy of choice?  Autumn Mix naturally!  But you can use candy corn, harvest M&Ms, mellowcreme pumpkins or whatever else satisfies your recipient's sweet tooth 🙂
The How-To
Wash and dry the tumbler.
Fill it with candy.
Tie a length of thin twine around the straw.  This represents the vine tendrils on the pumpkin.
Then, tie a length of green ribbon around the straw.  This is for the leaf.  To create the cute little 'v' at the end of the ribbon, fold the ribbon in half lengthwise and snip from the outer edge of the ribbon to the folded edge.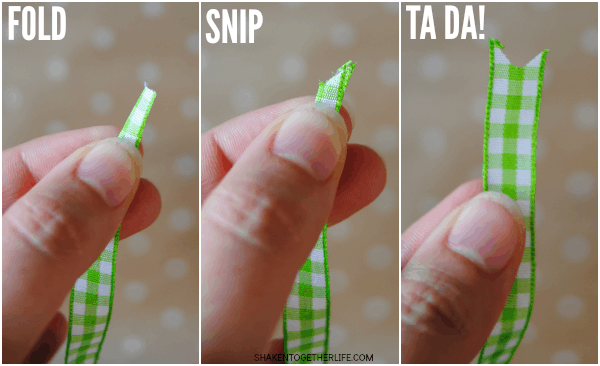 Each insulated tumbler pumpkin was literally finished in minutes!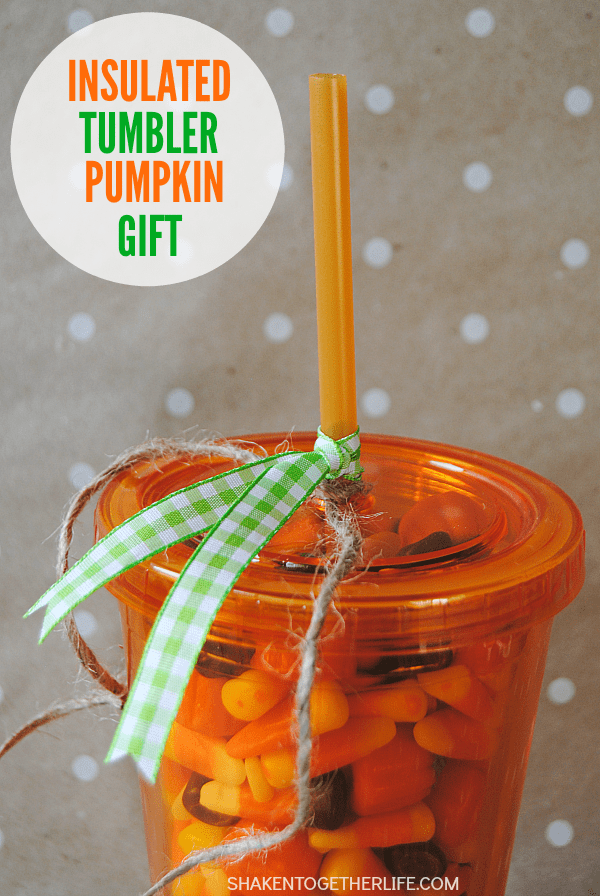 Wouldn't these make adorable teacher gifts?  I for one LOVE insulated tumblers and can never have too many.  And come on … candy corn and mellow creme pumpkins?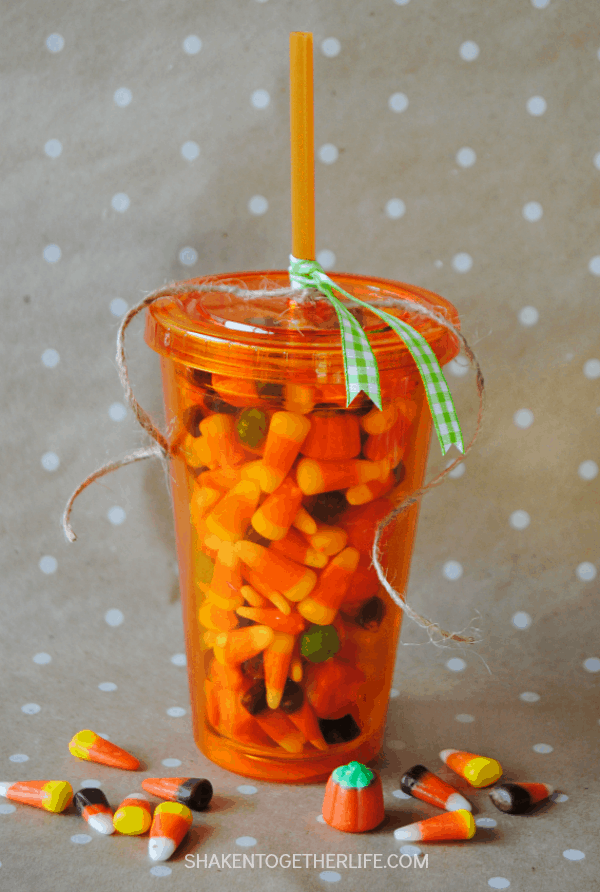 More Quick & Easy Fall Gifts!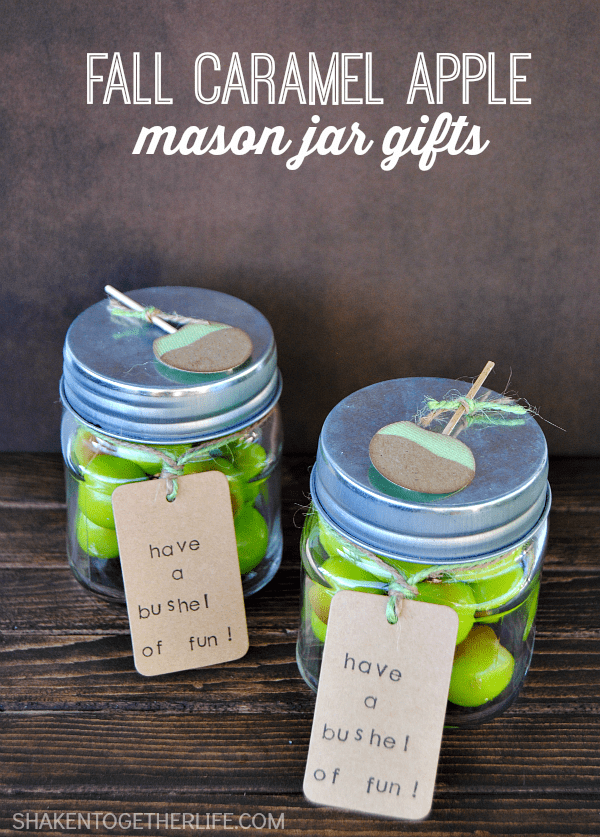 Fall Caramel Apple Mason Jar Gifts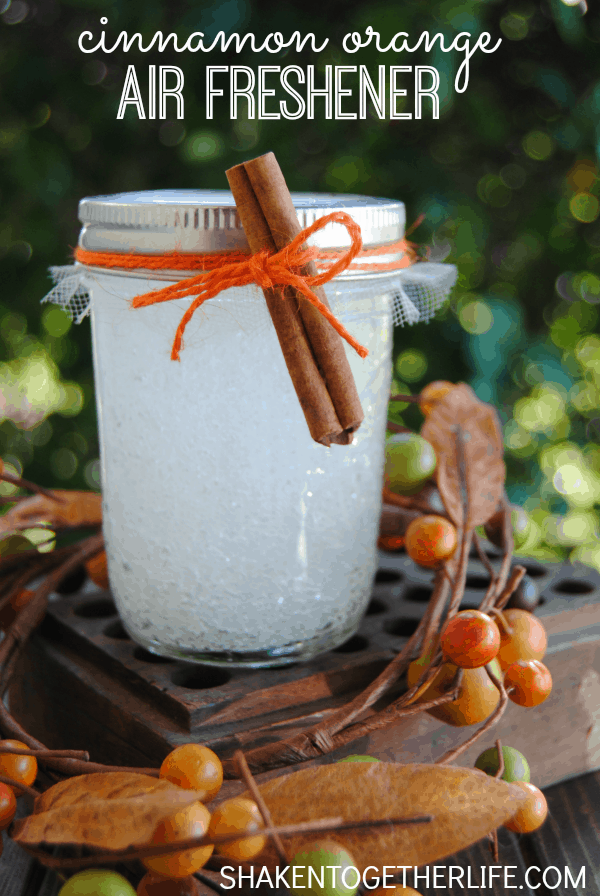 Cinnamon Orange Air Fresheners
Pick of the Patch Mason Jar Gifts
Our Insulated Tumbler Pumpkin may be shared here: