This sweet fleet of Nutter Butter Mayflowers with edible white chocolate sails, blue frosting oceans and peanut buttery Nutter Butter cookie boats are part of a compensated partnership with Collective Bias, Inc. and its advertiser. All opinions and this fun cookie decorating idea are 100% my own. #NuttyfortheHolidays #CollectiveBias

I'm throwing it back for this fun Thanksgiving idea … all the way back to the historic Mayflower that brought the Pilgrims to the coast of what would be Plymouth, MA in 1620. The pilgrims were a tight knit community of family and friends. So what better way to spend some time together with your friends and family while the turkey is cooking than a little Thanksgiving cookie decorating (and eating)?!
How to Make Nutter Butter Mayflowers
While I picked up some groceries at my local Walmart, I grabbed the following sweet supplies (snag a coupon before you go!):
One 16 oz. package of Nutter Butter Cookies
One 11.8 oz. package of Nutter Butter Rounds Cookies
One can of blue frosting (or add blue food coloring to white vanilla frosting)
Pretzel Sticks
Vanilla almond bark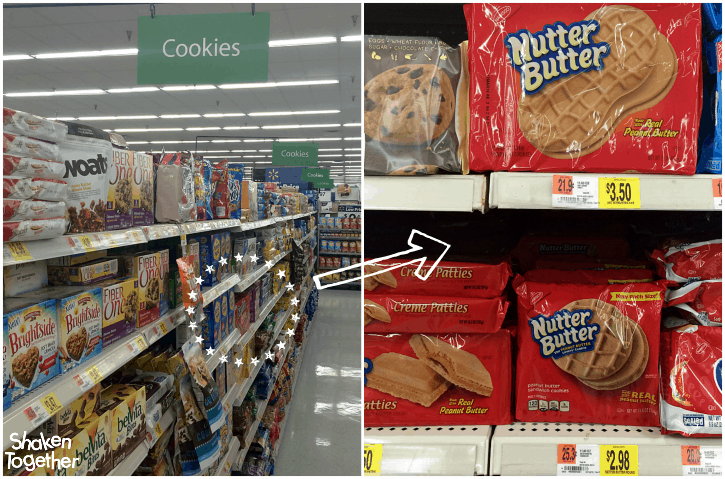 First, let's make the mast and sails for our Nutter Butter Mayflowers. This process was a little trial and error, but I think I finally figured out the best way to make these.
Line a baking sheet with parchment or wax paper. Melt your almond bark according to package directions and grab a skewer. Pour a small amount of melted almond bark into a puddle about the size of a quarter. Use the skewer to spread the melted almond bark into the shape of a sail (a rough triangle). Dip a pretzel stick in almond bark and place it in the almond bark sail leaving about half of the pretzel stick out of the sail. Pop the baking dish in the fridge to help the sails firm and set up.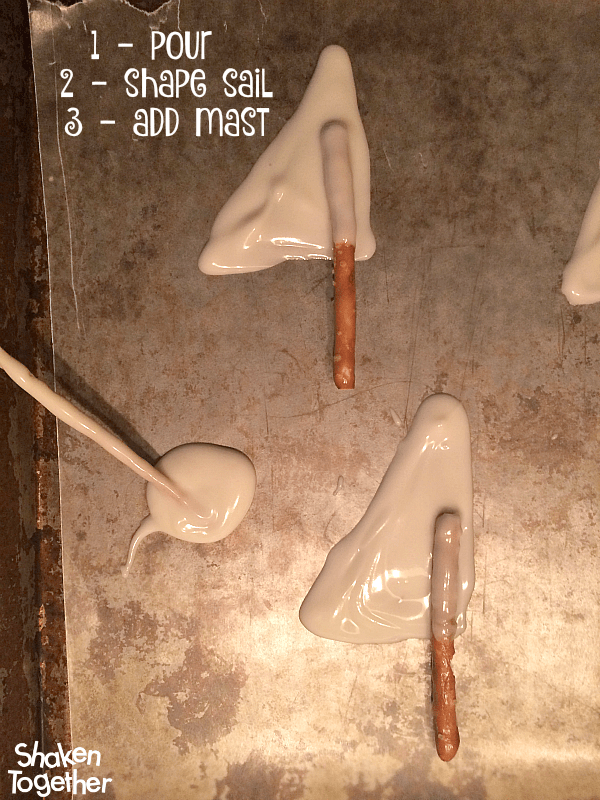 Quick tip: Once the sails are set, you can use a sharp knife to carefully cut away any almond bark drips or to straighten the line of your sails.
Now, we have to attach the masts and sails to the Nutter Butter Mayflowers.
Dip the end of the pretzel stick mast in melted almond bark and center it on a Nutter Butter. Use another Nutter Butter cookie to prop up the sail until the almond bark sets. Pop these guys back in the fridge for a few more minutes to set.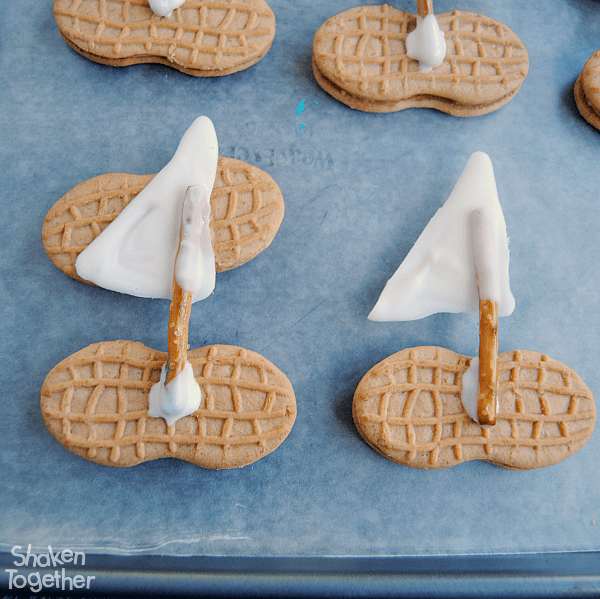 Finally, no ship is complete without water to set sail in … we have a little part of the Atlantic ocean to create!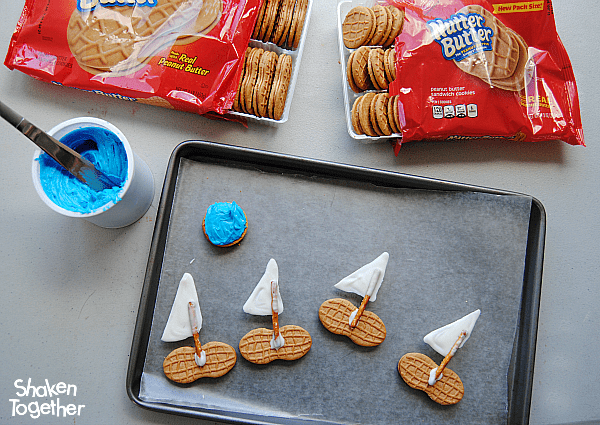 Just spread a Nutter Butter Rounds cookie with blue frosting (be generous with the frosting – it is the 'glue' to hold each Mayflower upright) …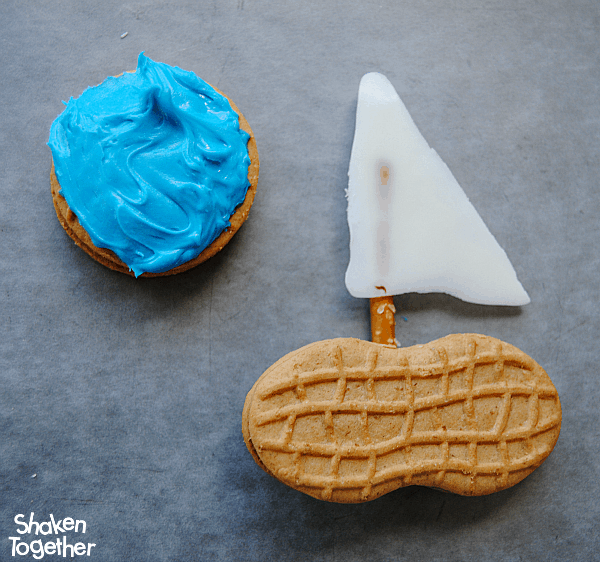 And add your Mayflower! Center your Nutter Butter boat on the frosted cookie and this ship is ready to set sail … straight for your belly, that is!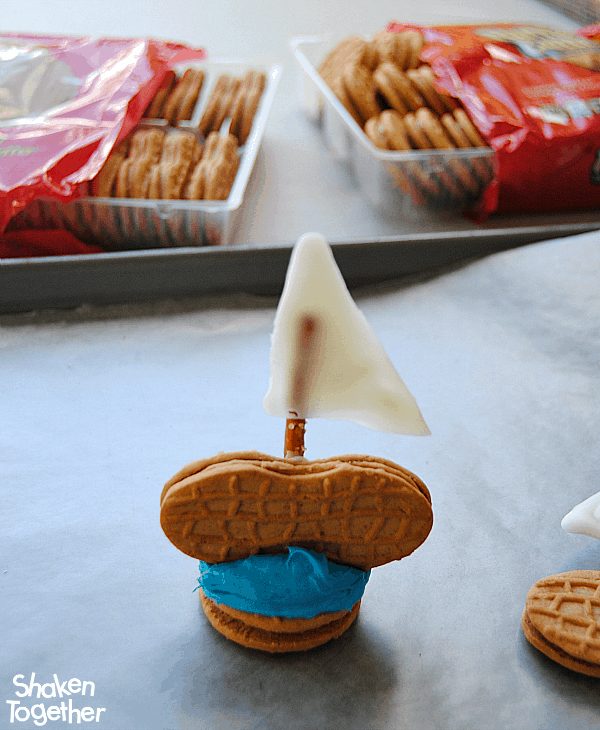 I mean … could these be any cuter?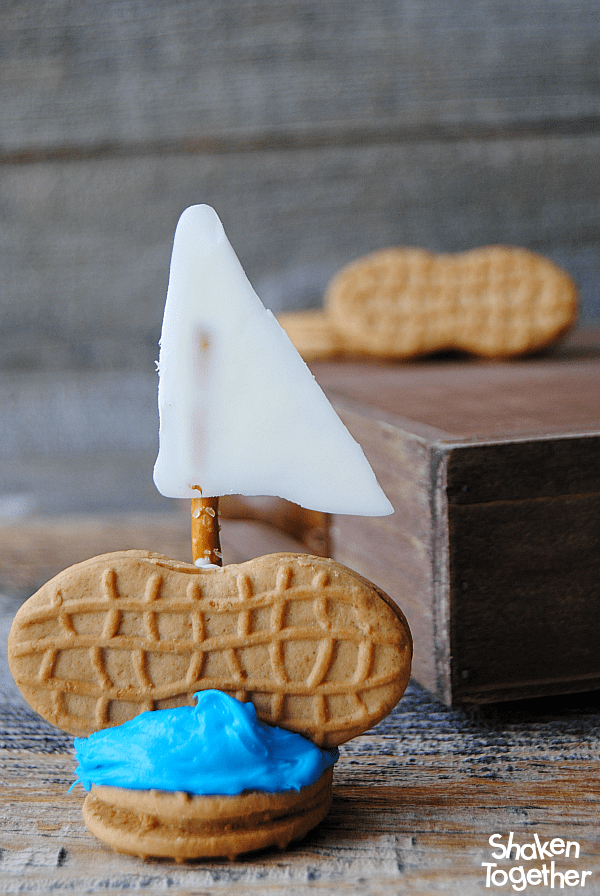 Nutter Butter Mayflowers are an easy snack to make with the fam while watching the Thanksgiving Day parade, to keep the kiddos busy until dinner is ready, for a cookie decorating party or any Thanksgiving get together!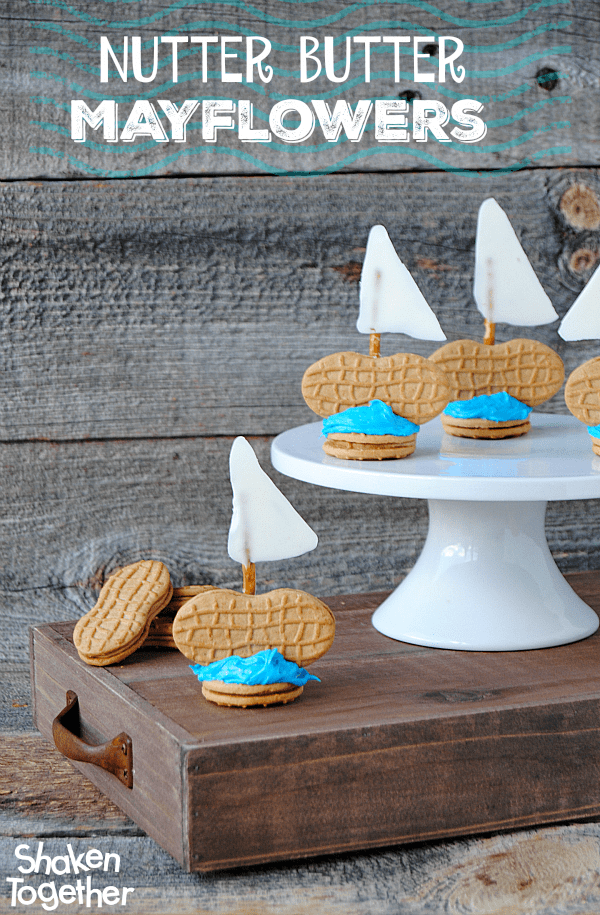 How about a few more cute Thanksgiving snacks?!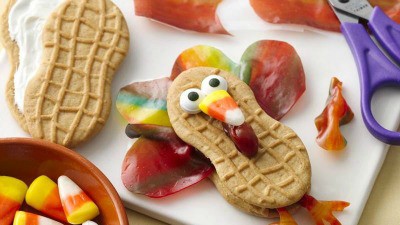 More fun ways to decorate your Nutter Butter Cookies!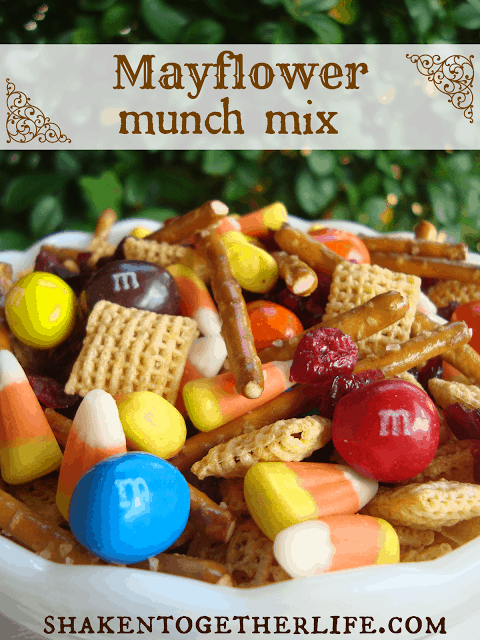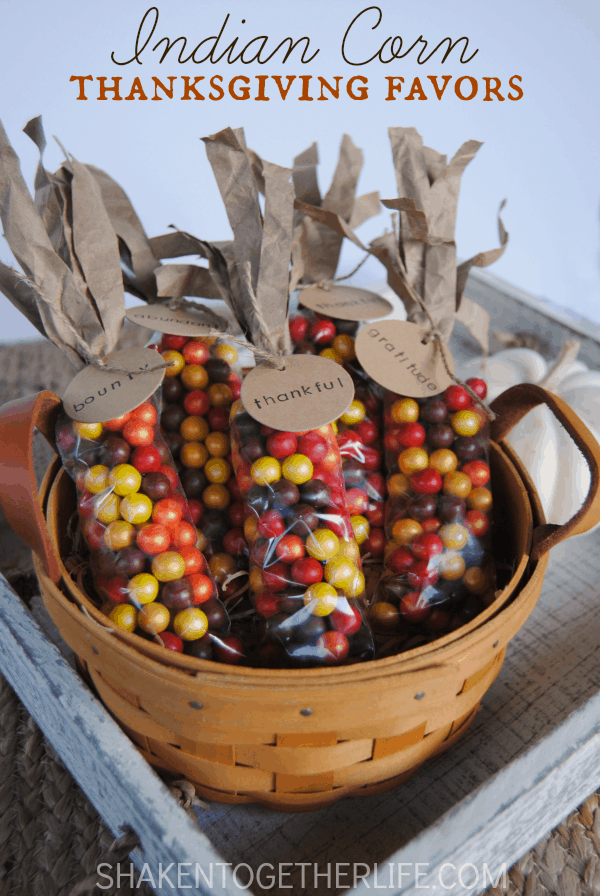 Indian Corn Thanksgiving Favors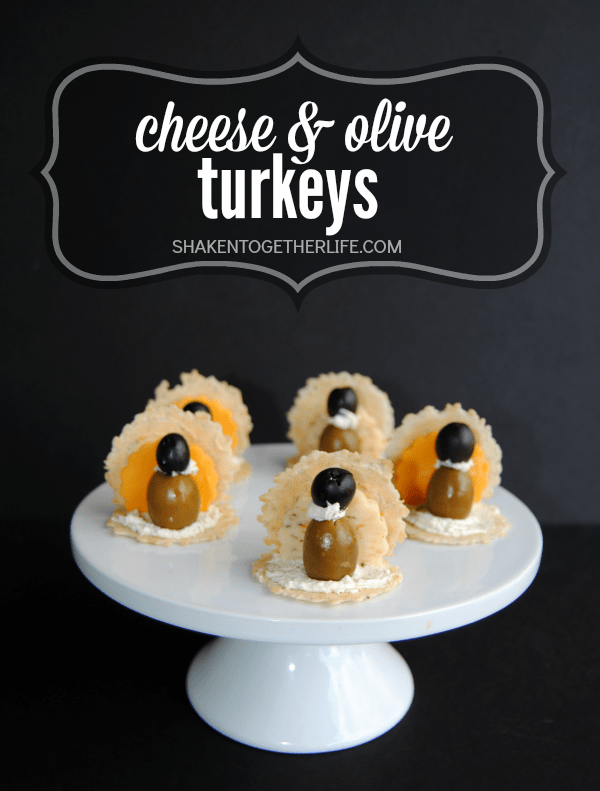 Our Nutter Butter Mayflowers may be shared here: