Thank you Idaho Spuds for sponsoring this post. VeggieMash mashed potatoes are a blend of 100% Idaho® grown potatoes and real vegetables for a new take on a family favorite!
How do you get your family to eat their veggies even where there are none in sight? Hidden Veggie Crispy Chicken Bowls! Quick, easy and super tasty, this weeknight meal is a win for my fellow busy families!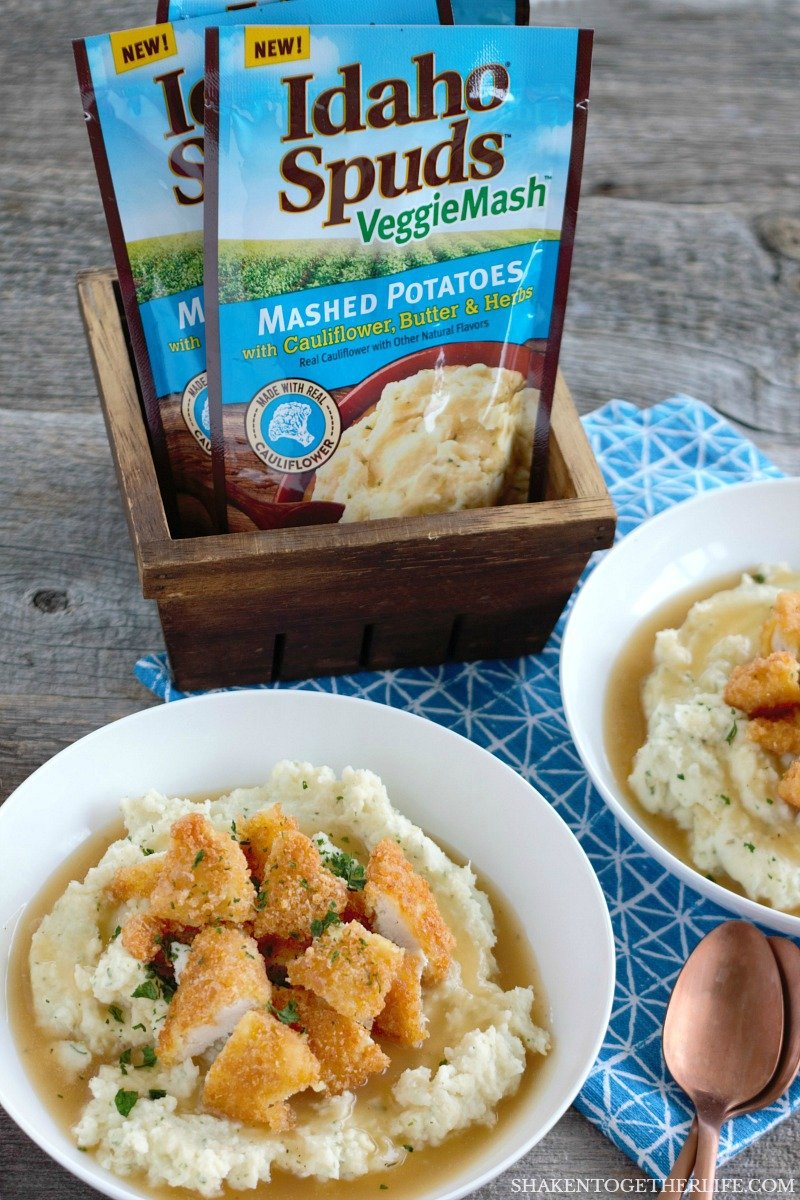 **Ready for something fun? Click on the tags in the picture above for a totally shoppable experience!**
When I was younger, one of my favorite fast food meals was a mashed potato bowl at the local chicken joint. Does it get better than creamy mashed potatoes and crispy chicken lounging in a pool of gravy? Well, today … it actually does!
Hidden Veggie Crispy Chicken Bowls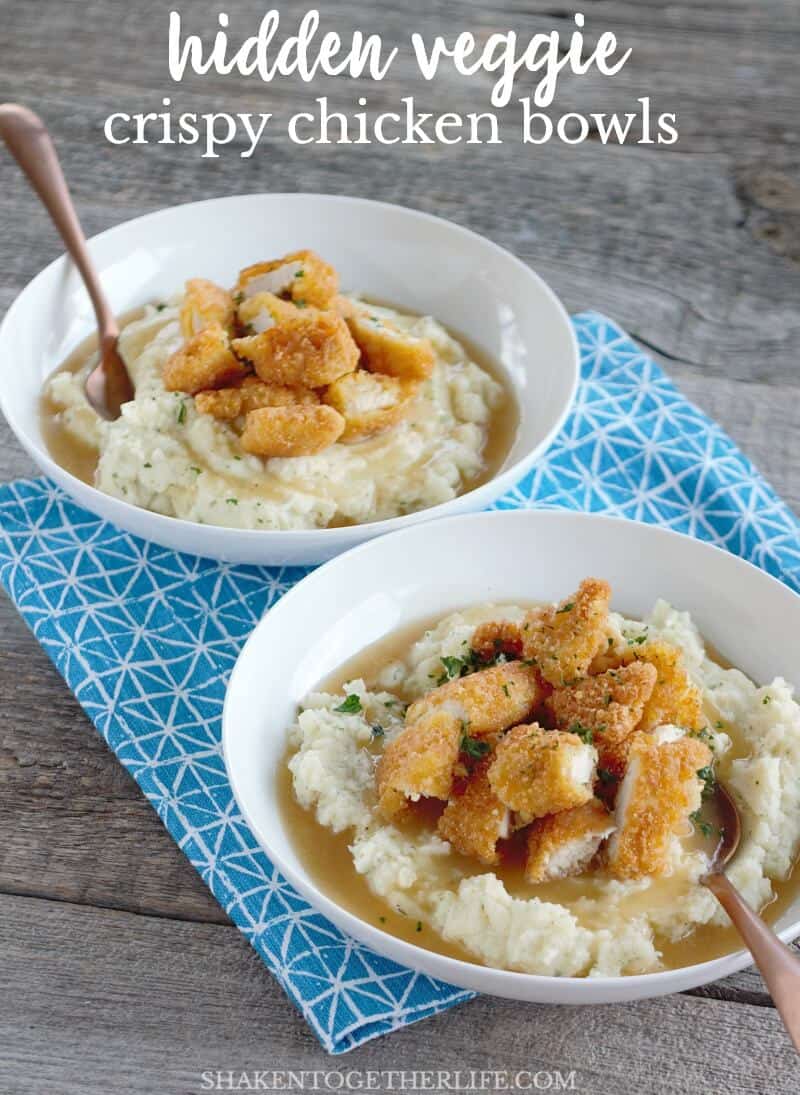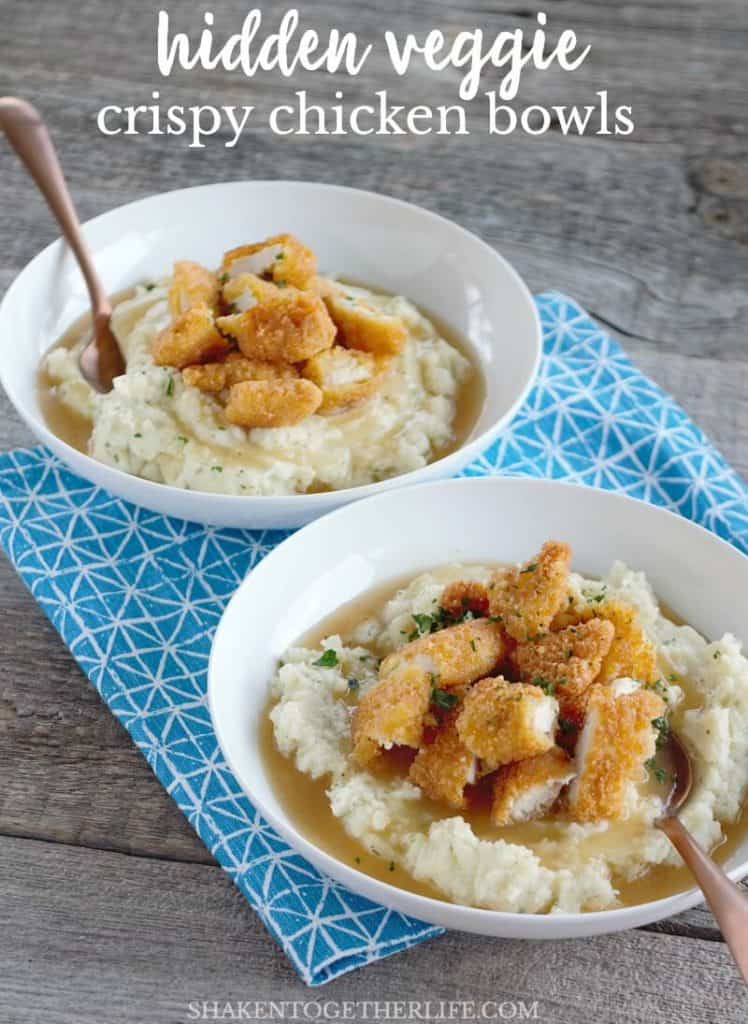 With the new Idaho Spuds Veggie Mash, I can add more veggies to our meals with no time consuming steaming, mashing, spiralizing or ricing. Can I get an amen from my tribe of busy parents?! Idaho Spuds Veggie Mash starts with 100% Idaho Potatoes and is made with real veggies like broccoli and cauliflower, so I love adding a little more 'greens' to our meals on the down low 😉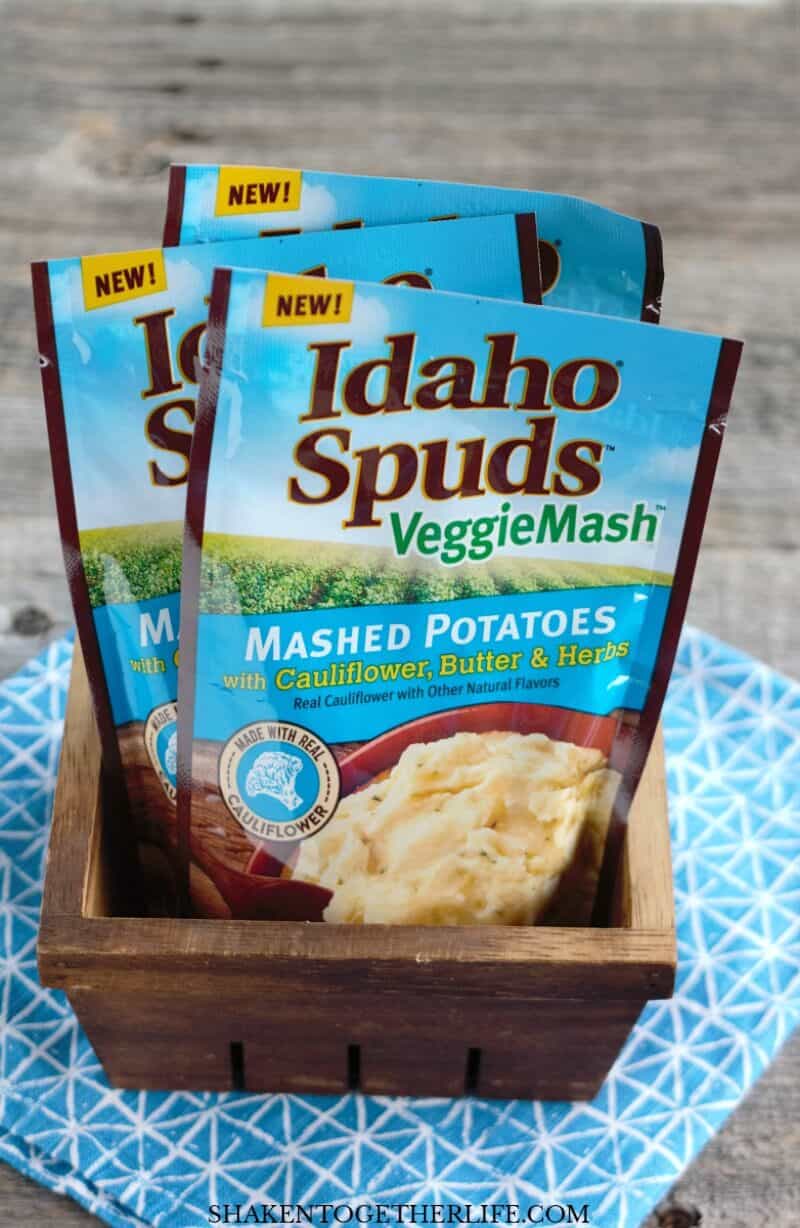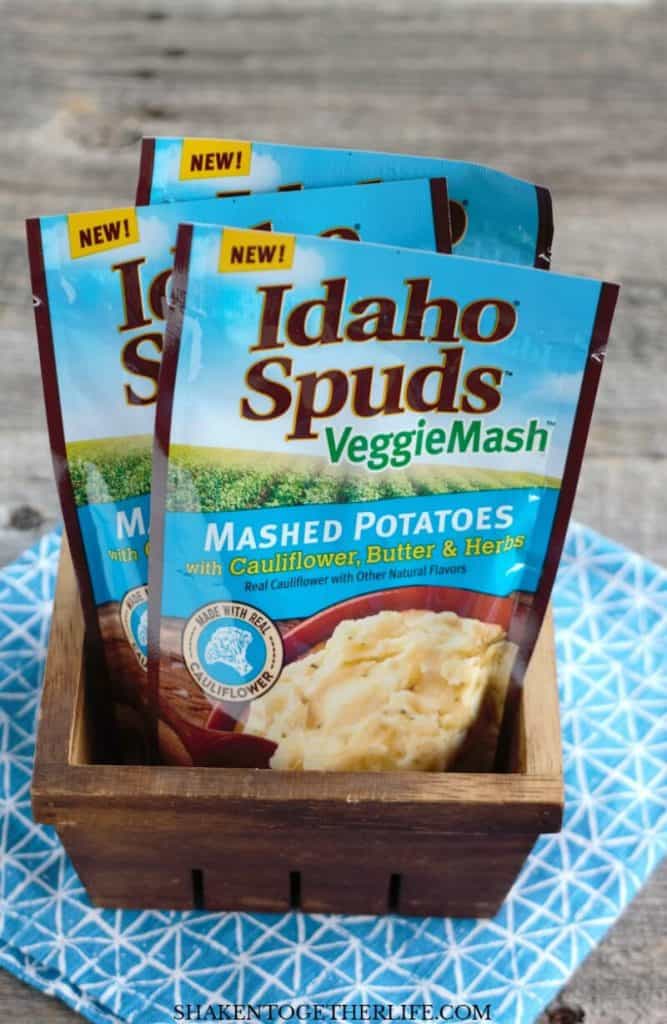 Just add water, stir until creamy and let your spoon do all the work!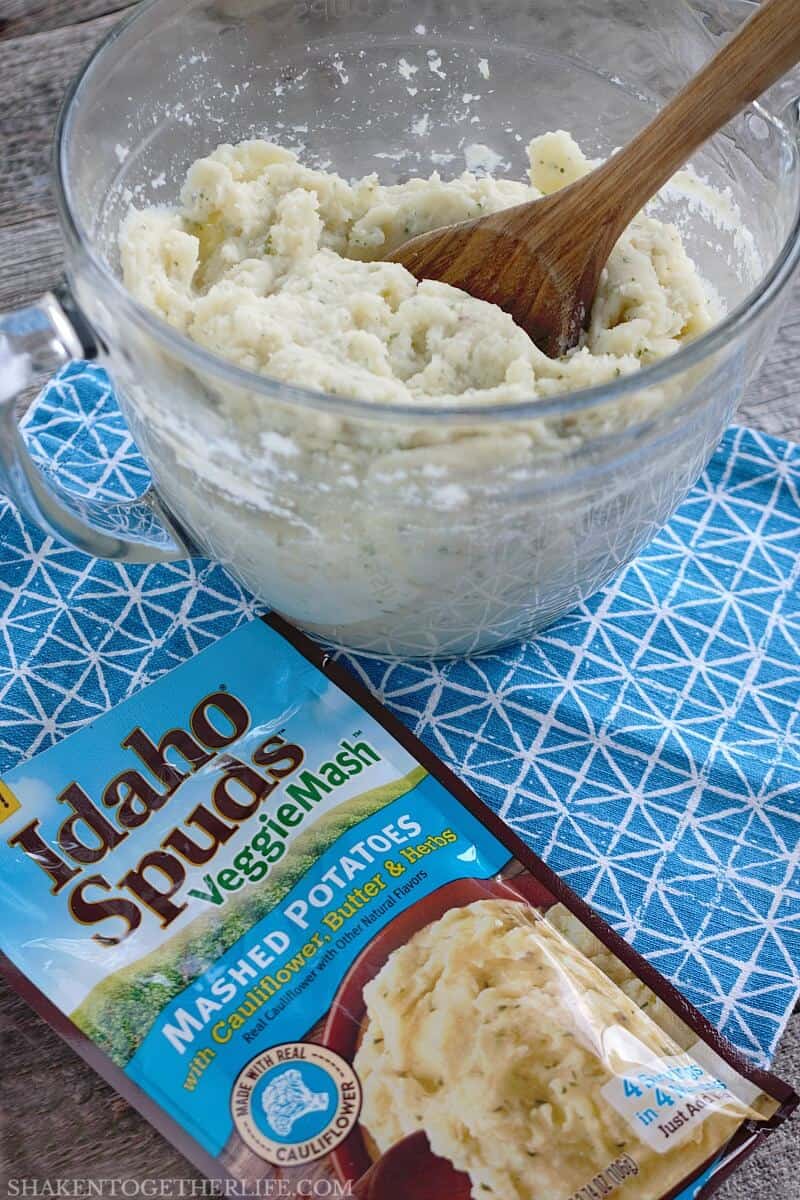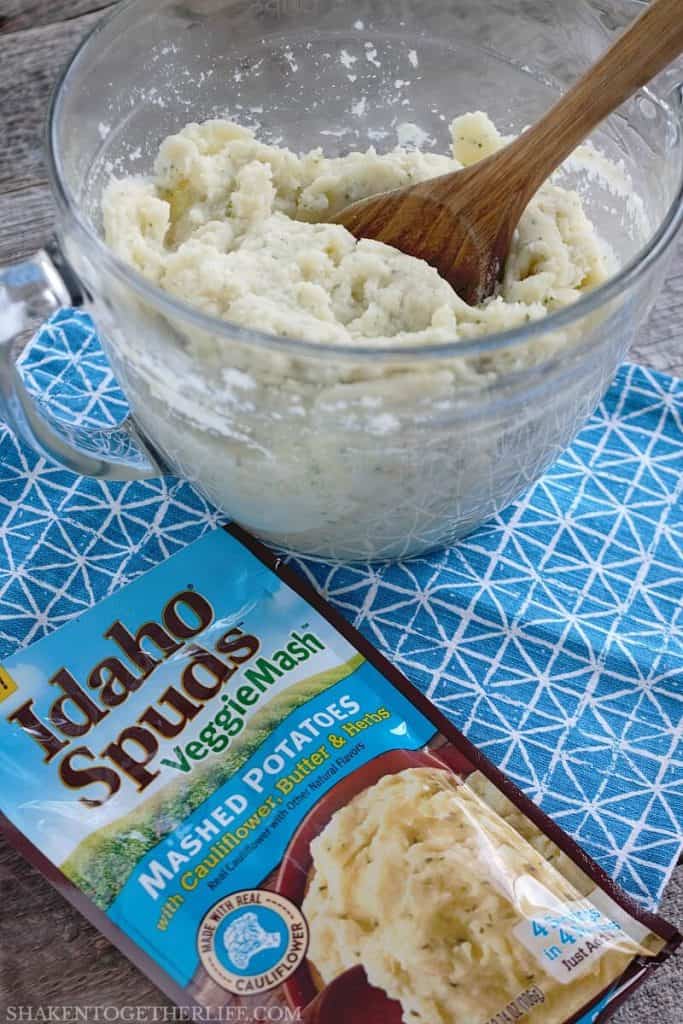 For this meal, I used some of our favorite frozen baked chicken strips but you can hit your deli hot case or purchase prepared chicken strips or popcorn chicken on your way home to get this meal on your table even quicker.
While the chicken was baking, I prepped a few packages of the Mashed Potatoes with Cauliflower, Butter & Herbs and heated up a large jar of chicken gravy. Quick tip: I add a little chicken stock to jarred gravy to loosen it up and add a little more flavor. Once the chicken was baked, I chopped it into bite sized pieces and let the assembly begin!
To make these Hidden Veggie Crispy Chicken Bowls, just grab a bowl and layer:
Idaho Spuds Veggie Mash – veggies already included!!
Crispy chicken
Gravy, gravy, gravy!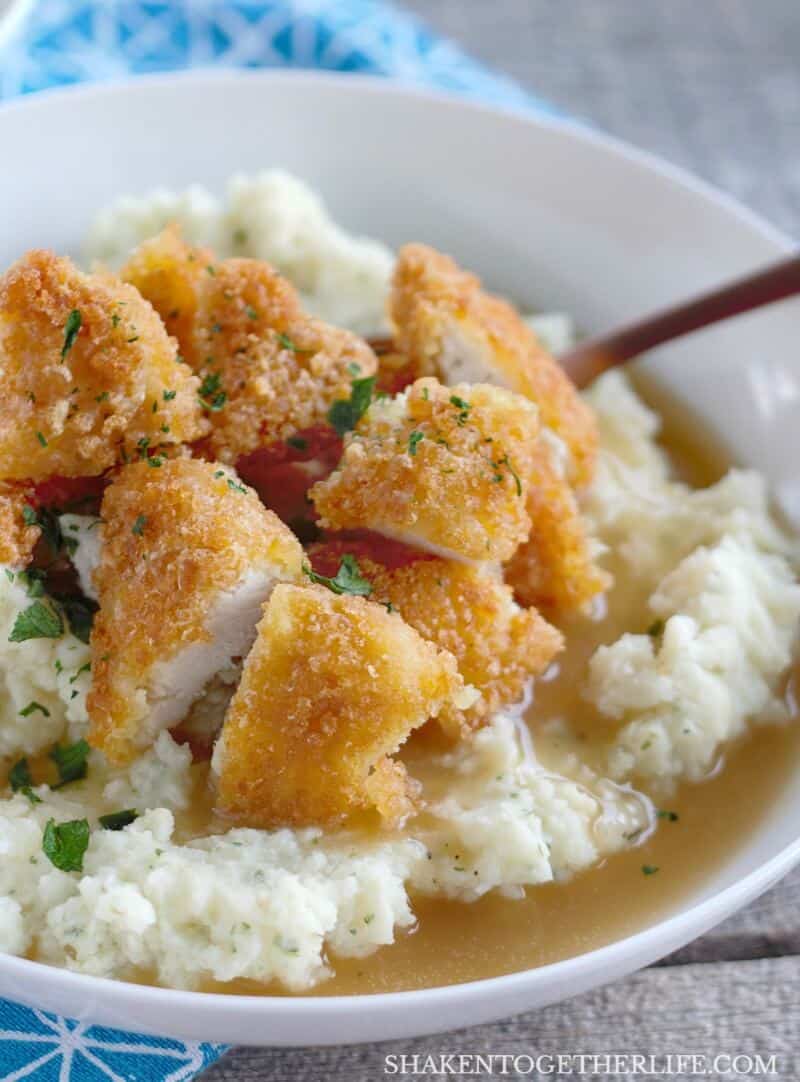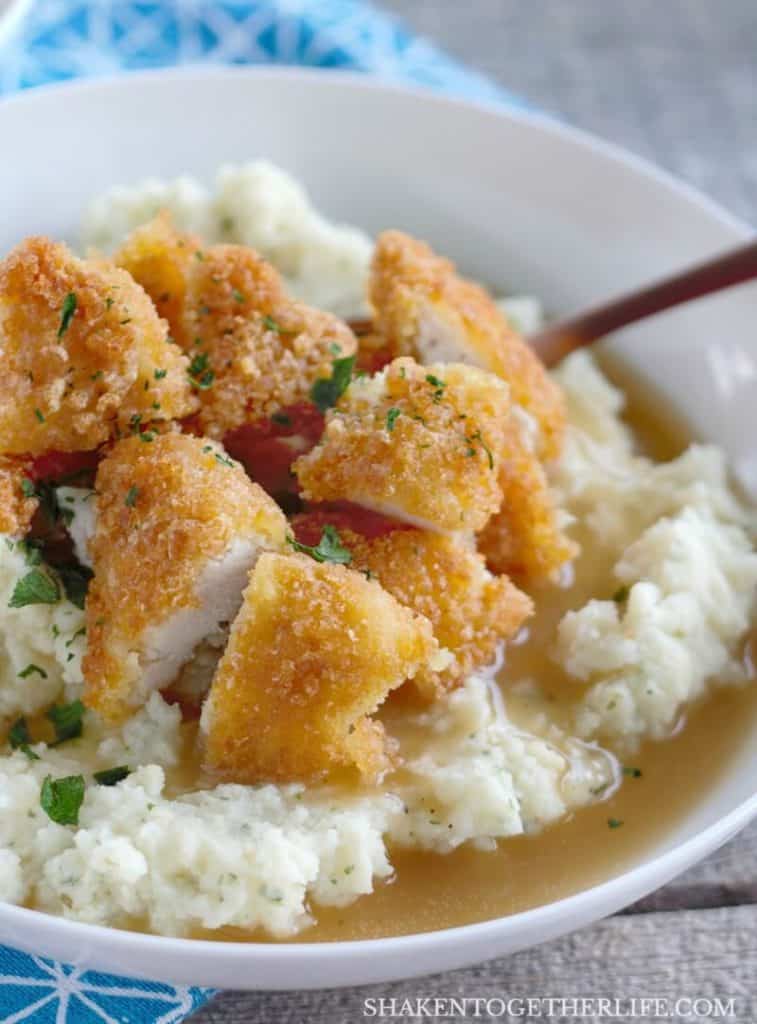 Then, dig in!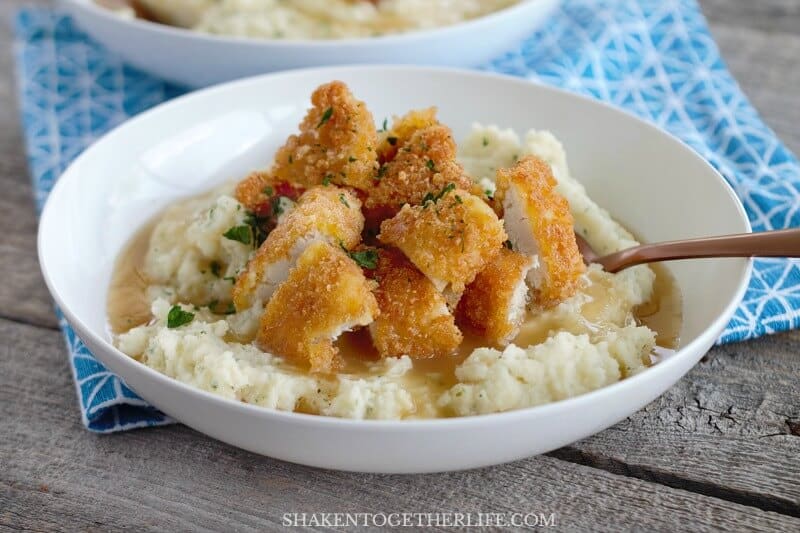 I love that I can keep all the ingredients for an easy, veggie packed meal on hand for a last minute weekend lunch or quick dinner before our next baseball game. I've got a few more meal ideas for these speedy spuds, too:
Veggie Mash & Porcupine Meatballs
Bangers (sausage) & Veggie Mash
Loaded Veggie Mash – Make a toppings bar and top the creamy veggie mash with cheese, crispy bacon, chives, etc.
Do you have any more easy meal ideas for me?!
I was selected for this opportunity as a member of CLEVER and the content and opinions expressed here are all my own.