Give the sweet gift of honey for the holidays with this Have a Sweet Holiday honey gift! This thoughtful gift idea for holiday hosts, teachers, foodies and friends is part of a compensated partnership with Collective Bias, Inc. and its advertiser. All opinions are mine alone. #HoneyForHolidays #CollectiveBias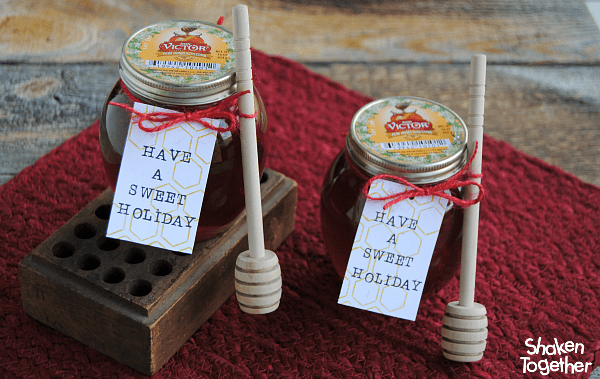 And away we go … the start of the holiday gift giving season! Thoughtful handmade gifts are one of my very favorite things about this time of year! In fact, I have shared more than 65 handmade gifts here at Shaken Together! So, whether it is a teacher gift, hostess gift or a little something sweet for coworkers, I love to create unique gifts that won't break the bank. Like this one …
Have a Sweet Holiday Honey Gift
These Have a Sweet Holiday honey gifts are easy to make, so grab a few supplies and let's get crafting, honey!
For each honey gift, you will need:
Wooden honey dipper
Twine
Have a Sweet Holiday honeycomb gift tag (instructions below)
Scissors
I found the wooden honey dippers for just $2 each at a bed/bath store. You can find them online or in kitchen supply stores, too. Honey dippers are the perfect accessory for this gorgeous jar of raw filtered honey. If you can't find wooden honey dippers, a pretty festive spreader or small spoon would work as well.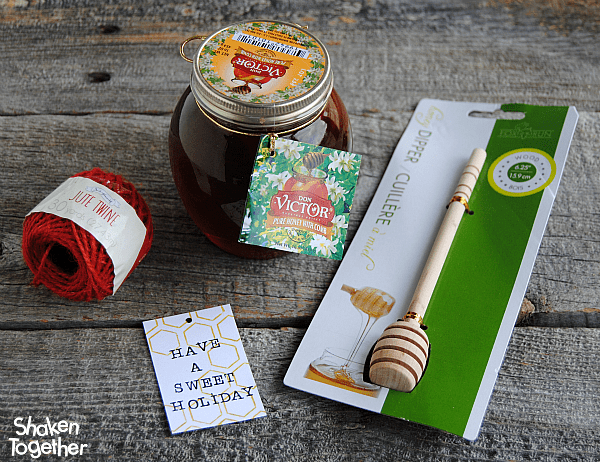 For the "Have a Sweet Holiday" honeycomb gift tags, you will need:
white tag (or make your own with white card stock and a small hole punch)
honeycomb stencil
gold gel pen (or any thin point metallic gold pen)
alphabet stamps
ink pad
Use the gold pen to trace the honeycomb stencil over the white gift tag. Allow it to dry and then stamp your sweet holiday message with the ink pad and alphabet stamps.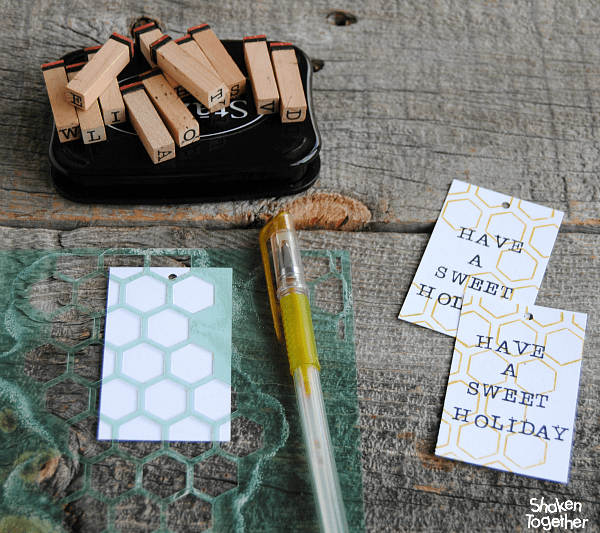 The next step it to attached the wooden honey dipper to the jar. Use a length of twine to tie around the handle of the honey dipper and then tie the honey dipper around the neck of the jar of honey. The honey dipper makes serving honey a little easier – just dip in honey and spin. The honey will stay in the grooves of the honey dipper until you stop spinning it. Once you hold the honey dipper still, the honey will drip off.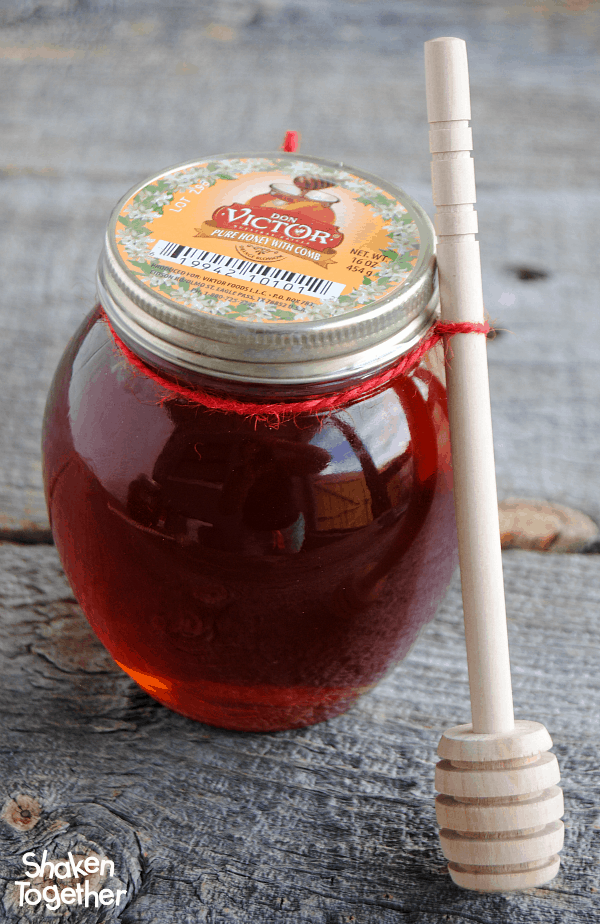 One of the really cool things about the Don Victor honey that I picked up at Walmart is the honeycomb that comes in each jar! The honeycomb is edible and can be spread on a hot English muffin and toast or put in your morning oatmeal. It can also be served with your holiday cheese and cracker tray. I can't wait to try it!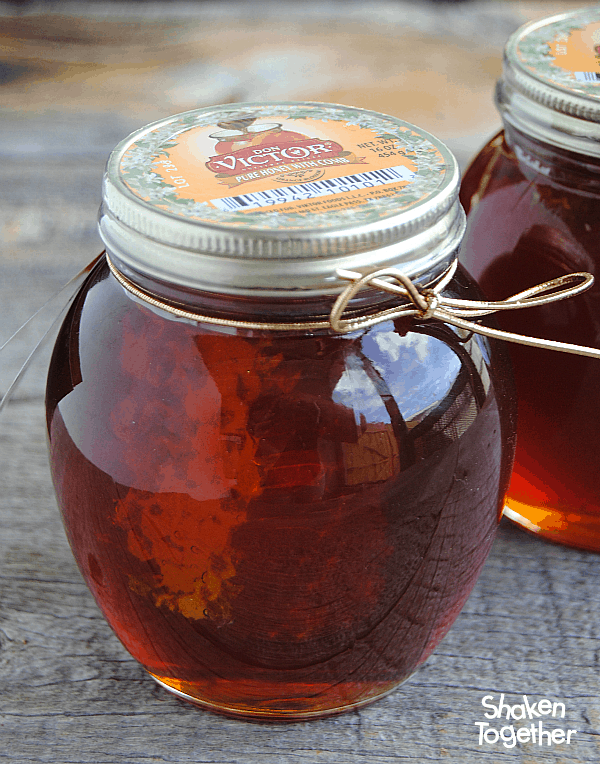 Now, once you have the honey dipper attached, use another length of twine to add the honeycomb stenciled tag.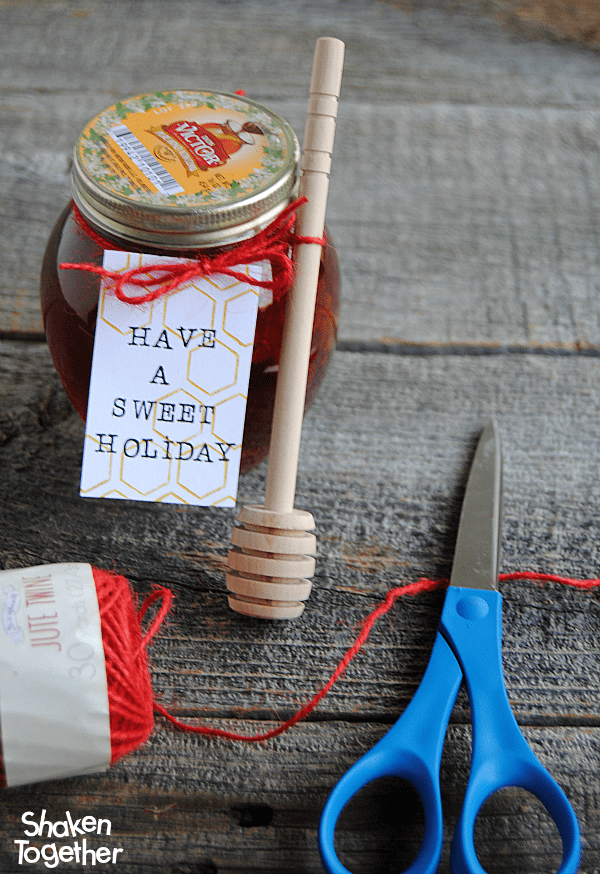 That's it! Our Have a Sweet Holiday gift is ready for gifting!! Since honey should be stored at room temperature, you can make up a stash of these simple gifts to keep on hand for last minute gift giving!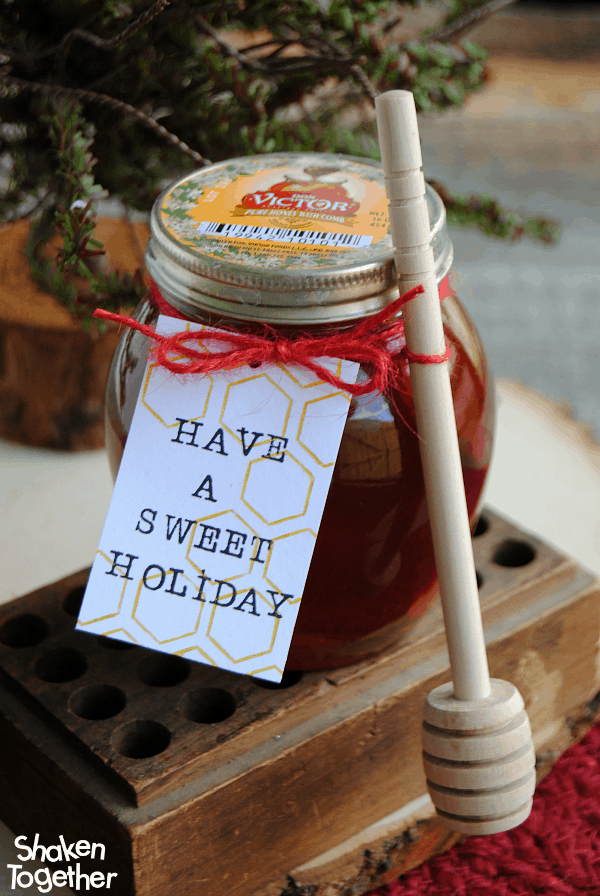 You can give this honey gift on its own – each one is under $10! – or add it to a basket with fragrant tea bags, cheese and crackers and a mix for scones or pancakes for a thoughtful (and delicious) holiday gift!

Connect with Don Victor Honey on Facebook for more gift giving ideas and delicious recipes!
Oh, and if you are looking for Don Victor Honey at your local Walmart, check the aisle with Hispanic foods near the baking items 🙂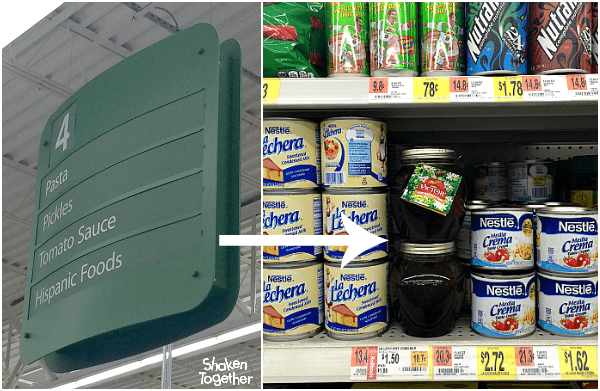 Here are a few more of my favorite holiday gift ideas!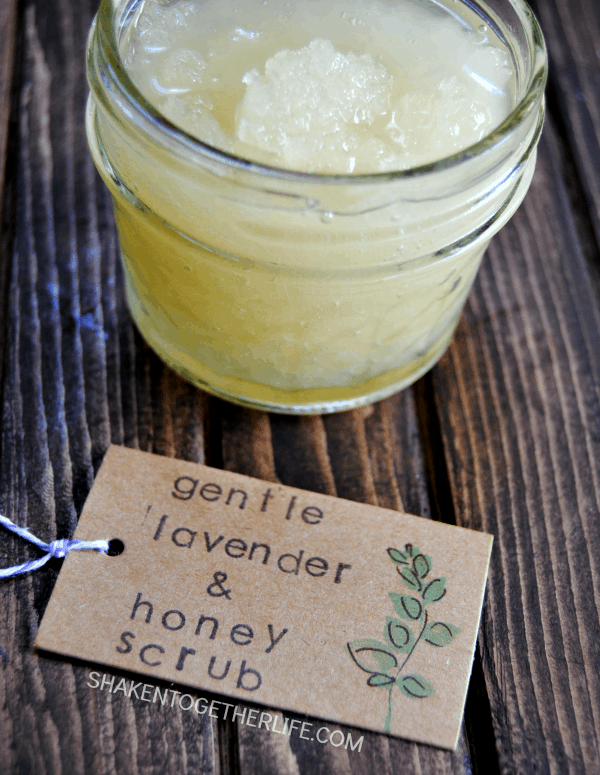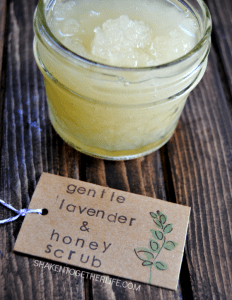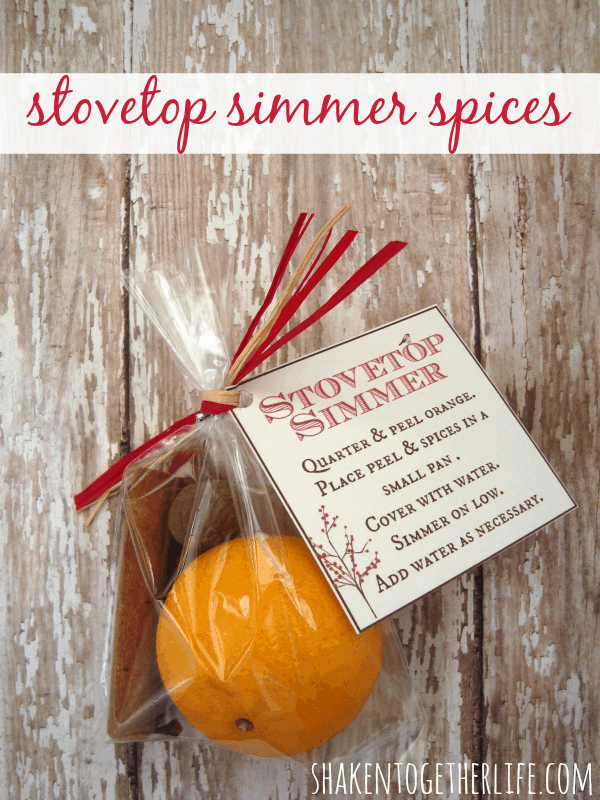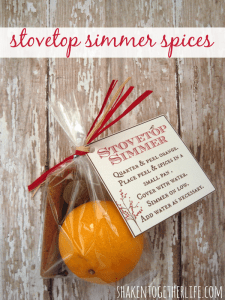 Holiday Stovetop Simmer Spices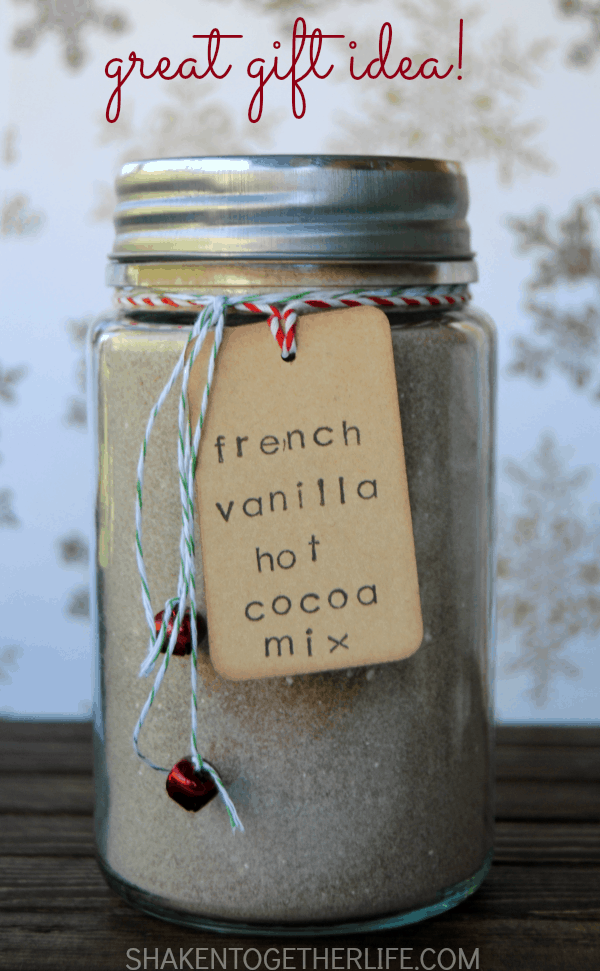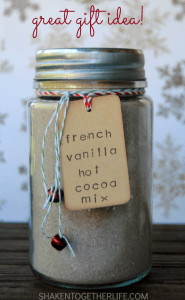 Our Have a Sweet Holiday Honey Gift may be shared here: