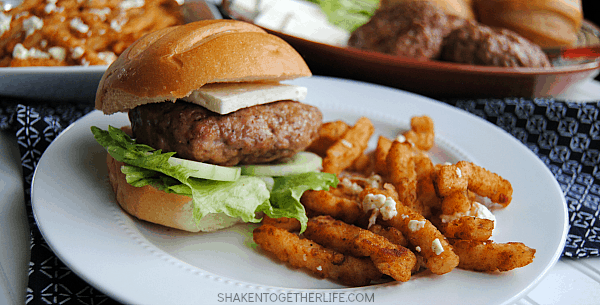 If the grilled corn and calico beans are any indication, you know that the Shaken Together household is all fired up for grilling and BBQs this Summer!  Our grill gets a serious work out during the Summer months and this recipe was the start of what I can only imagine will be a down right delicious grilling season with the First Day of Summer right around the corner!
Greek Pork Burgers & Feta Fries
Super flavorful, these Greek pork burgers are tucked between crisp cucumbers, lettuce and feta cheese on a fresh bakery bun!  Who would have thought that a simple sprinkle of Greek seasoning and Greek inspired toppings could take pork burgers to the next level?!  s like pork burgers and ribs.
Print Greek Pork Burgers & Feta Fries
---
Scale
Ingredients
4

Ground Pork Burgers
Greek Seasoning Blend

8 oz

. block of feta cheese
One small cucumber
Lettuce
Your family's favorite French fries
---
Instructions
Prepare and heat grill.
Preheat oven according to package directions for French fries.
Season both sides of pork burgers with Greek seasoning to taste.
While the grill is heating up, pop the French fries in the oven.
Once the grill is ready, place the burgers on the grill and then prep the toppings.
Peel a cucumber and cut it into thinly sliced rounds.
Wash and separate lettuce leaves.
Slice half of the block of feta into ¼ – ½ inch thick slices.
Crumble the remainder of the block of feta and sprinkle over baked fries. Return fries to the oven for 2-3 minutes to melt the feta slightly.
Once the pork burgers have cooked to an internal temperature of 160* remove them from the grill to rest for just a minute or two. Our burgers took about 10 minutes on each side over medium heat, but that could vary depending on the size/heat of your grill.
Serve the Greek pork burgers with all of the toppings and feta fries family style!
---
Quick tip: Use a digital meat thermometer to ensure the pork burgers are cooked to the correct temperature.  Insert the meat thermometer into the thickest part of the pork burger and check the temperature.  Ours were right over 165* so we slid them off the grill and onto our serving platter to rest.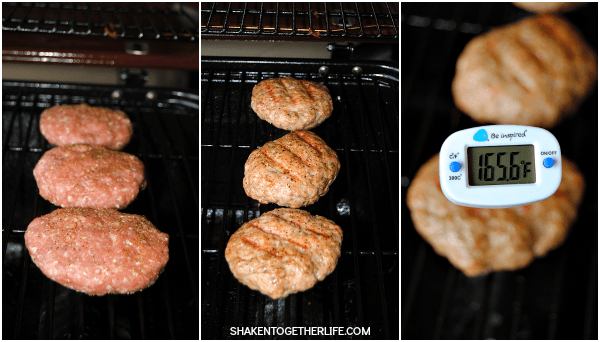 The most fun about this meal was eating this meal family style!  I piled the pork burgers, buns and topping on a large serving platter and did the same with the baked feta fries.  Everyone built their burgers with exactly the toppings they liked – and yes, I had to cut a few more slices of feta cheese!
We all really loved the refreshing crunch of the cucumbers and the tang of the feta cheese –  such a tasty twist for burger night!  Cam loved a big ol' dollop of Smokey Black Pepper A1 sauce and Kaleb loved his pork burger with just feta cheese (and who can blame him?).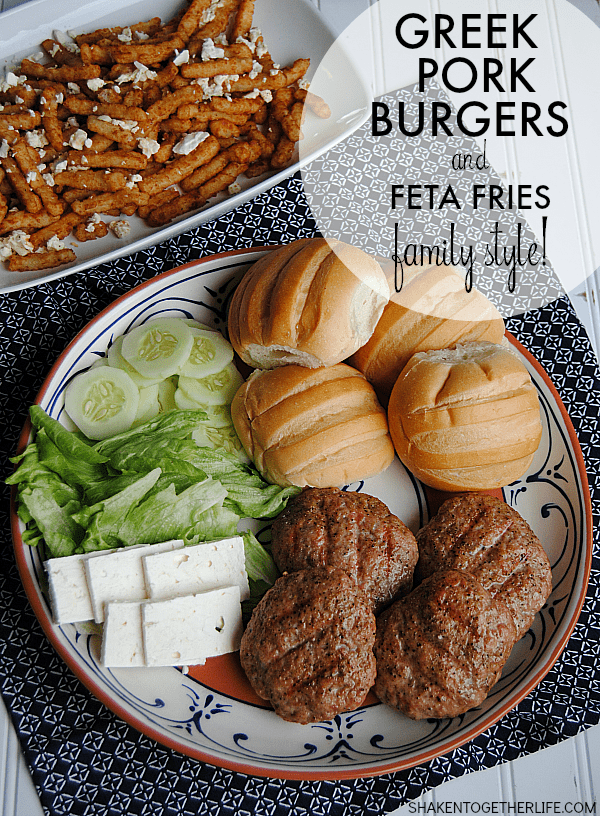 Don't they look amazing?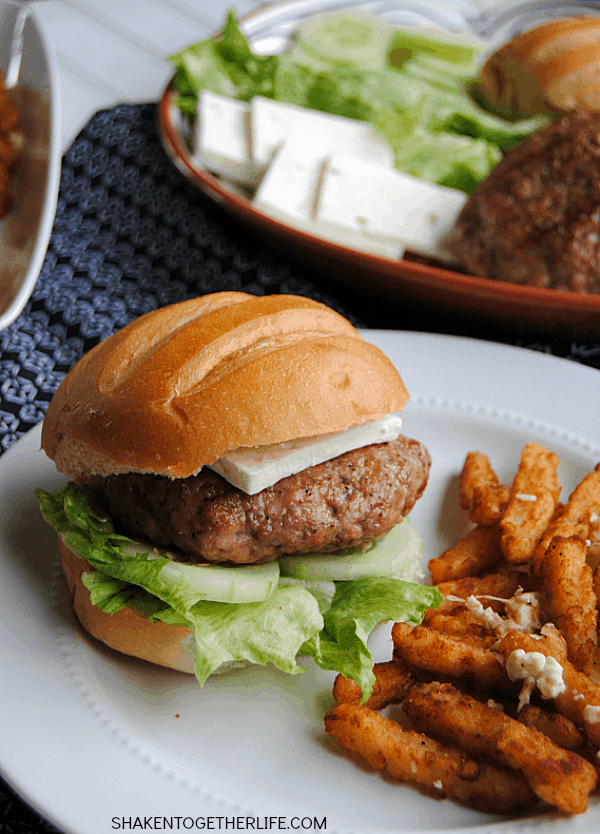 More Delicious Summer BBQ Recipes!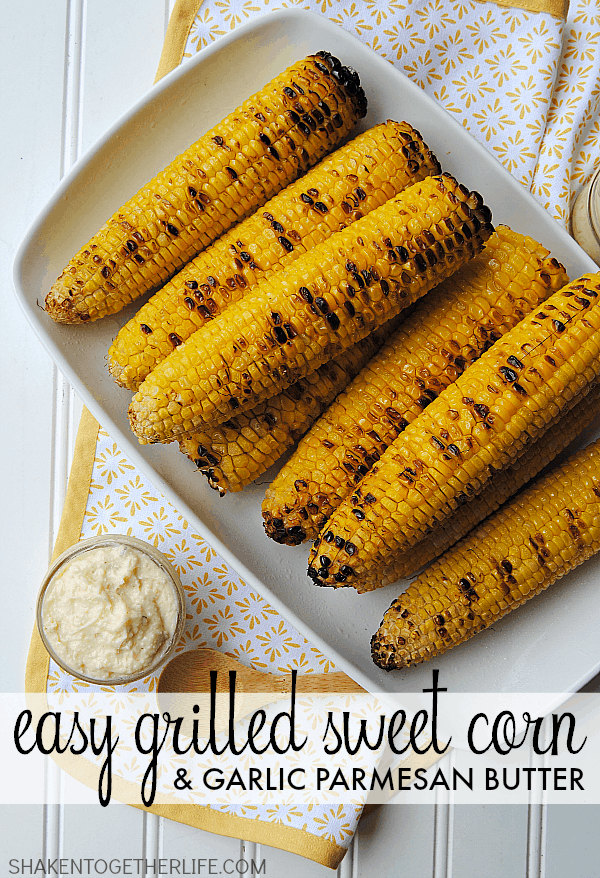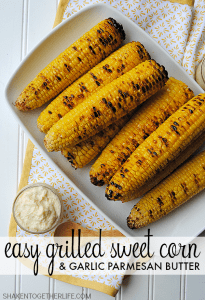 Easy Grilled Sweet Corn & Garlic Parmesan Butter