With the holidays right around the corner (Did that trigger a "yikes!" for anyone else?!), I am always on the look out for fun activities for our family!  No snowman building, sledding or snow ball fights here in Florida 🙂
I was able to try out a Velata fondue warmer (in maraschino, pretty much the perfect red!), so when some of our family came in from Ohio to visit this weekend, I knew it was the perfect time to host a family gingerbread themed fondue night!!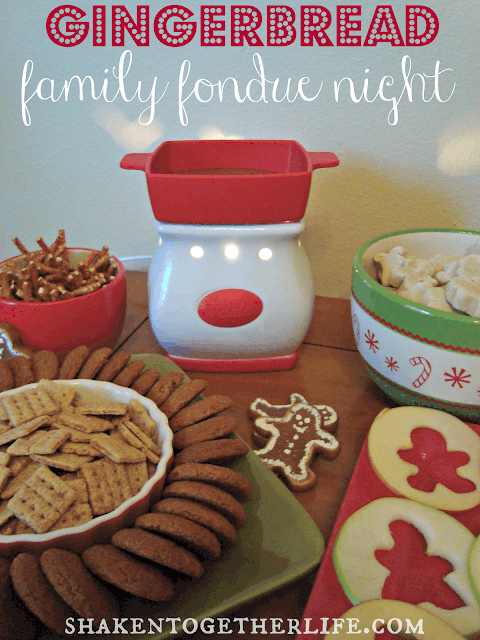 We used the Velata warmer, Velata milk chocolate  (they have milk, white, dark and caramel milk chocolate) and some yummy gingerbread themed dippers: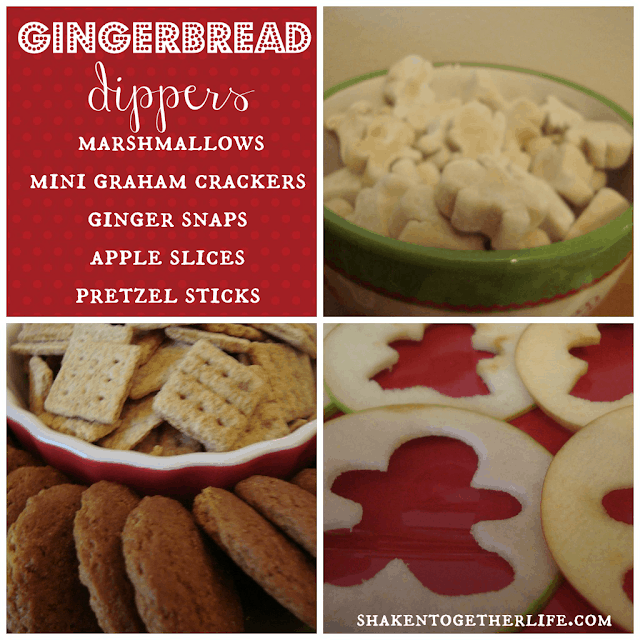 Aren't the apple slices adorable?  I used our mandoline to slice an apple and then cut out the core with gingerbread shaped mini cookie cutters … these were definitely a hit!
Following the easy instructions, I microwaved the Velata chocolate for a minute, smooshed it a little in the bag, popped it back in the microwave for 15 more seconds and poured it into the pre-warmed Velata warmer.  Look how cute … the light made little hearts on our wall 🙂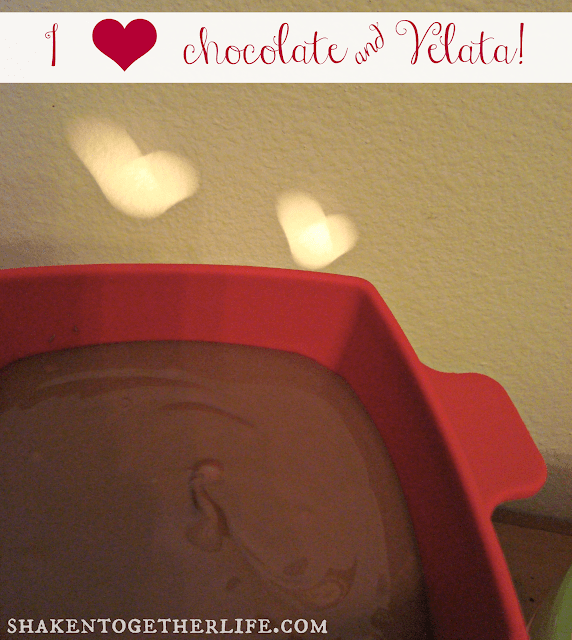 And then we commenced to dip … and dip … and dip!!!  The gingerbread marshmallows were a favorite and the apple slices were pretty ah-mazing!!  The dippers were perfect for little hands 🙂

The chocolate stayed perfectly melty, the Velata warmer never got too hot to touch and I love that you can save leftover chocolate (Huh?  What's that?!  Ha ha!) in the silicone basin and just microwave it when you are ready to use it again!  Genius!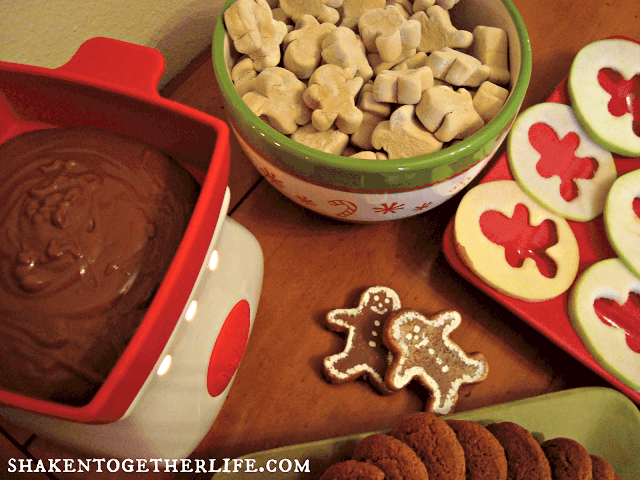 Yep, this might just be my new favorite thing … hmmm … now what else can I find to dip in this chocolate?!  Do you have any favorite fondue dippers … I'd love to hear yours!