Don't you just LOVE when things fall into place at the perfect time?!  Let me explain … Staples contacted me recently and provided me with an HP Officejet Printer to test and review.  Say what?!    This could not be more perfect timing!  Seriously, our old printer had just printed its last grainy, spotty, lined print and I just thanked the heavens we made it through the school year! But that sure didn't help us print fishing licenses or hotel reservations or directions for our summer trips!  Enter Staples!
If you follow me on Instagram, you know that I was super excited when an HP Officejet Pro 8600 Plus arrived with a Staples Easy Button!  I am somewhat technically savvy, but I always hold my breath when cords are connected and things start installing.  But, with the step by step instructions and easy to follow directions on the printer's display screen, I literally had the new printer out of the box, set up and copying receipts in under 15 minutes!  I didn't stop there … I also printed coupons!  Wirelessly from our laptop!  I can even print from my iPhone – seriously awesome!  Oh, and to check out the full line of  HP Printers offered by Staples, visit their website at Staples.com.
And I decided that since I could print in gorgeous, full color again thanks to our brand new HP printer … a FREE summer printable was in order!!  One of my very favorite movies of all times has an entire song dedicated to summer nights, so I designed a set of brightly colored FREE summer printables featuring a line from Grease!

But, oh! Those summer nights!!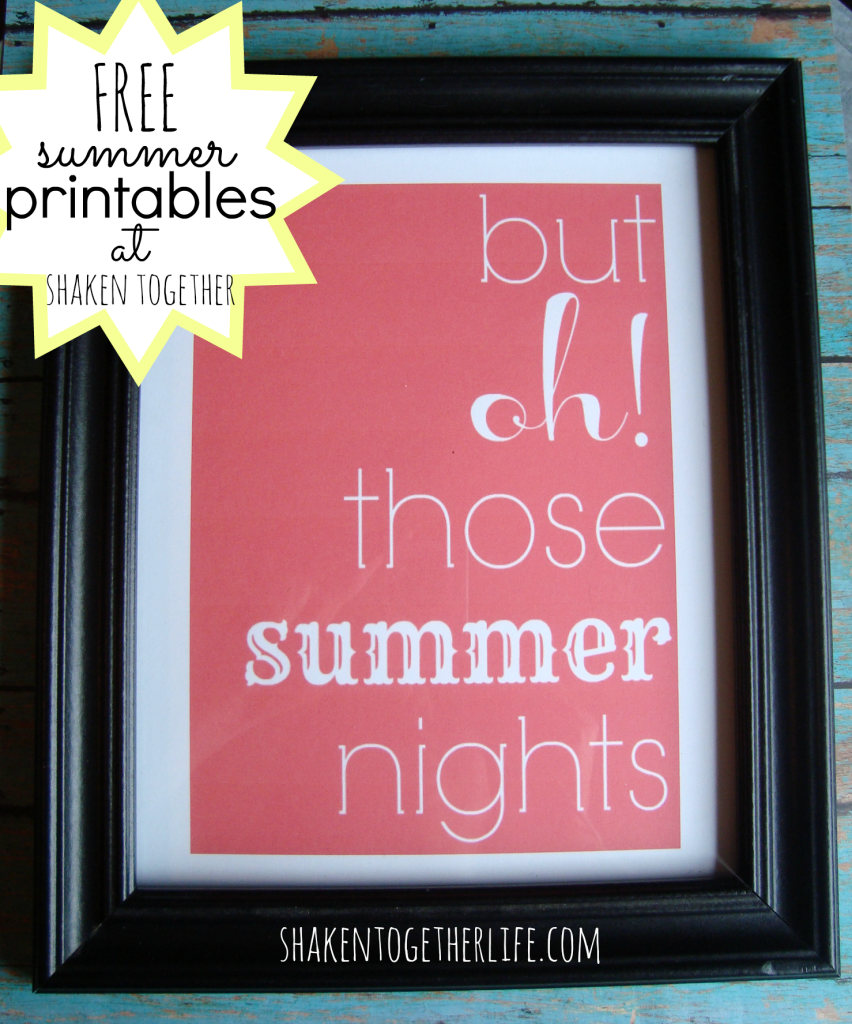 Anybody else just hit that high note and dream of Danny Zucco?
 Grab your free summer printables!
Click on the color you want below to access the printable … I trimmed mine to fit in the 8×10 frame pictured above.