A Perpetual Family Photo Calendar makes an affordable, thoughtful gift! This easy personalized craft starts with a $1 IKEA Tolsby frame, so you can make one for everyone on your gift list!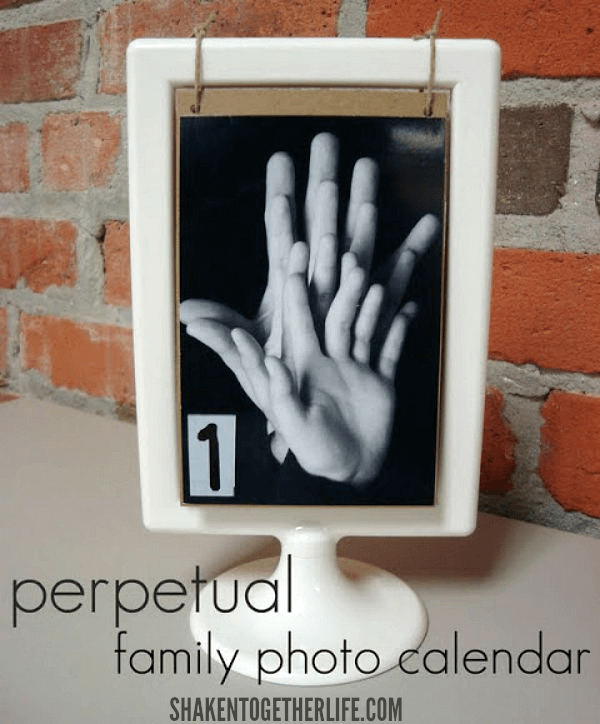 I'm so excited about this project for a couple of reasons…and since I love lists, let's make one!
It uses something I bought at IKEA – for $1!! Other than the cost to print 31 pictures (I actually printed mine at home), everything I used was from my stash! Now this is crafting on the cheap!

I got to use our

gorgeous

family photos again! Ours were taken by my friend,

Linda Wilson

… I shared a few

here

if you want to see them up close and personal.

I love crafting useful things … I mean, I love making wreaths and home decor stuff and cupcakes, don't get me wrong!, but I really love creating something that I can use every day! This calendar isn't year or even month specific – perpetual, you see! – so you can use it over and over!

It also makes a fantastic, very personal gift. Weddings, birthdays, engagements, baby showers … can you guess what everyone I know will be getting for Christmas? 😉
Okay, I know, I know … enough chit chat. Sooooo, without further ado, the HOW TO: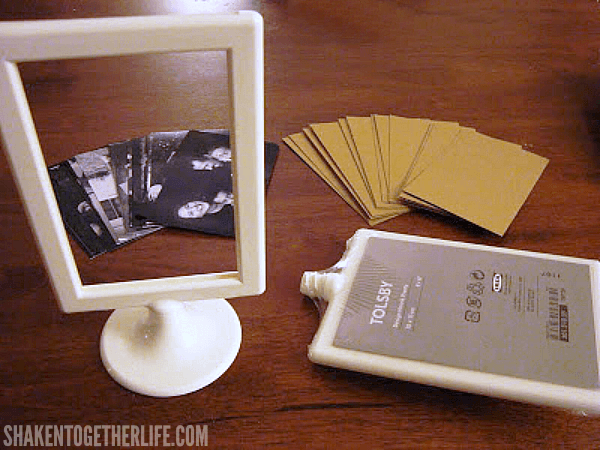 This project starts with this $1 Tolsby frame … road trip to IKEA!! (Wear comfy shoes, hydrate and bring a GPS, ha!) I removed the inserts that you would normally sandwich a picture between.
Now, cut 16 pieces of card stock a little smaller than 3.5″ x 5.5 (adjust if you are using a different frame); these need to "swing" easily through the opening. I used kraft card stock to provide a neutral background – truthfully, you won't see much of it, so save your fancy scrapbook paper 🙂 Each card stock piece will hold two pictures back to back. Next, I stacked the card stock rectangles up, wrote the numbers 1-16 on the front, flipped the stack over and wrote 17-31 on the back.
Gather or print 31 pictures – one for each day of the month. I printed all of my photos in black and white so they were a little more cohesive and I didn't have to worry about the different colors competing with my embellishments. Crop your pictures just smaller than your card stock pieces.
Here is why the numbers you wrote before are important and this requires a little planning if you want to make this really personal … you are putting your favorite pictures on special or meaningful dates!
Chris and I for our anniversary on the 2nd
My favorite picture of each of us on our respective birthday days (9, 20, 22 and 24)
Highlight holidays and meaningful dates for your family, too: family picture for Christmas Eve, little goblins on Halloween, lovey dovey photo on the day you met, etc.
Adhere all of your pictures to the card stock pieces and keep them in order :). I used my Crop-o-dile to punch holes in all of the card stock rectangles since I can set the distance and punch all of my holes evenly and in the same place.
In my mind, I figured I would hang these with binder rings. But the hinges made it hard to flip the pictures and just didn't work. So, I resorted to thin twine. (Do my brainiac readers have any better ideas? I am most definitely not an engineer, ha ha!)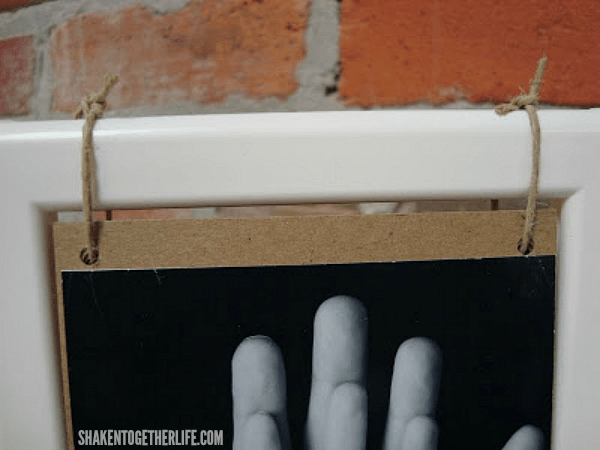 And now my FAVORITE part … embellish!! This is where you get creative…add number stickers, punched shapes, metal tags, etc. … whatever strikes your fancy to add the date to your picture calendar pages! I even used several of these vintage numbers from the Graphics Fairy (upper left hand picture in the collage below). I love the font and simplicity. Here are a few of my favorite little embellishments: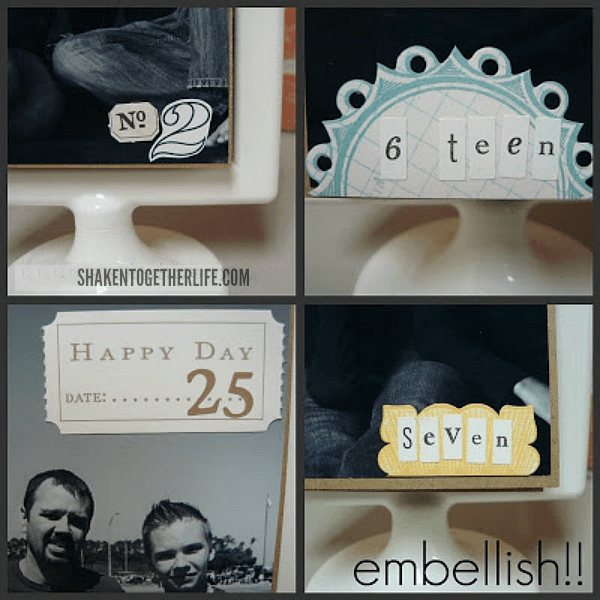 And here is a peek at some of the other pages …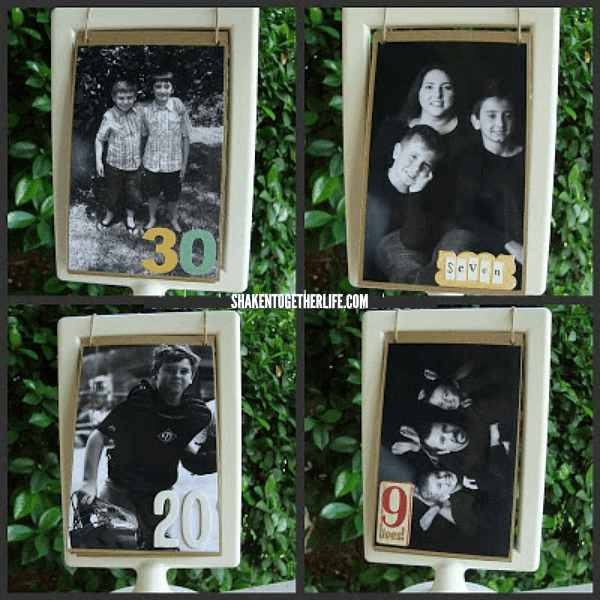 Simply flip each page as the days go on … at the beginning of a new month, start all over!
Now, since I am going to keep my perpetual family photo calendar at my desk at work, this project sparked an idea (actually, several) and I've decided an
extreme cubicle makeover
is in order!! Hopefully, I'll have most of it done by next Friday for your viewing pleasure! I have some great ways to personalize and brighten up your work space!