Because today is Camden's 11th birthday and we eat, sleep and breathe baseball around here, I am interrupting my Upcycling Free to Fab series (posts #1 and #2 here) to feature his Vintage Baseball Birthday Party!
And without further ado, the HOW-TO:
Baseball Team Garland
First up, the garland to string from here to there. This is super easy and starts with punched cardstock logos (from the three teams that will have players here tonight!) and red, white and blue, small and large circles: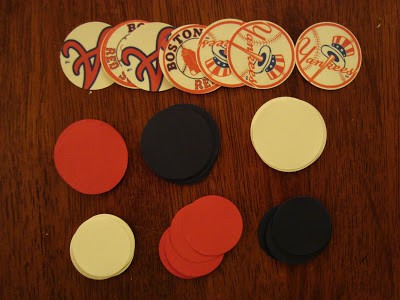 Sandwich your string (I used crochet yarn!) between two circles, add a little adhesive and DONE! Loop around lampshades, drape in doorways, weave through your buffett table...you can make this garland for any occasion/theme...I think I've found my new go-do decoration!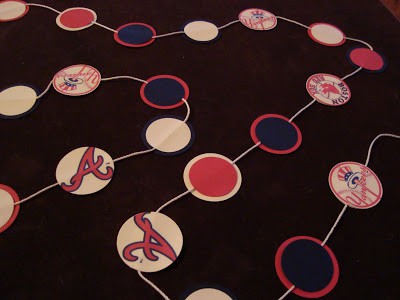 Baseball Cupcake Toppers
I used the same logos (some square, some round) with flat toothpicks sandwiched in between to make cupcake toppers: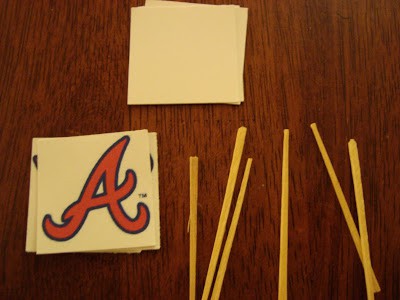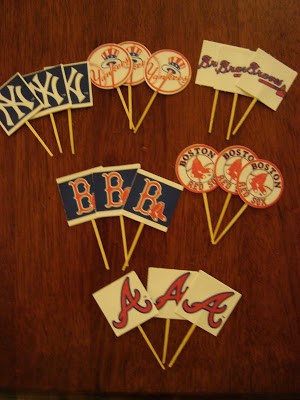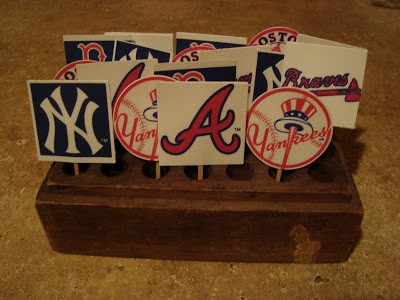 Baseball Concession Stand / Stadium Food
Moving on to the "stadium food"... YUM! I downloaded some vintage-y signage goodness from the internet and framed them in 5x7 frames to label...
Peanuts served in paper bags, just like at the concession stand!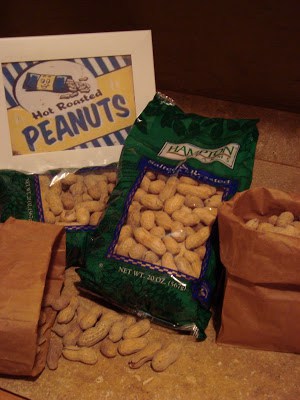 Hot dogs, brats and all the toppings!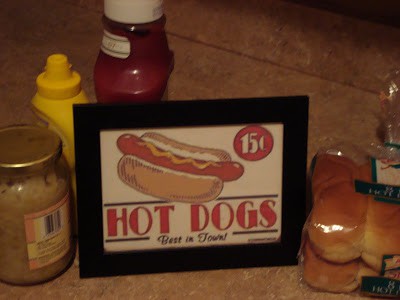 Popcorn - our concession stand director let me donate a few bucks to snag some popcorn bags - thank you for saving me a trip!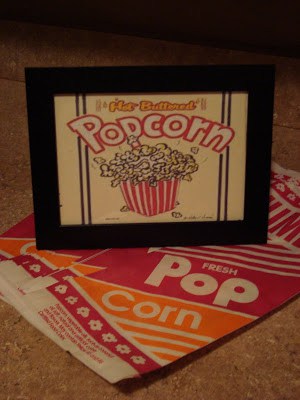 And of course, Cracker Jacks!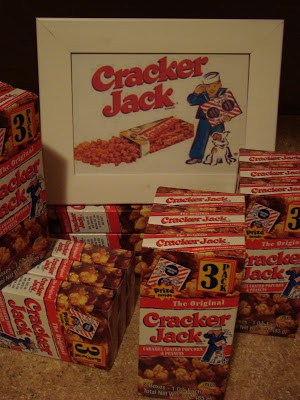 No self-respecting baseball themed party is complete without a heaping helping of Double Bubble: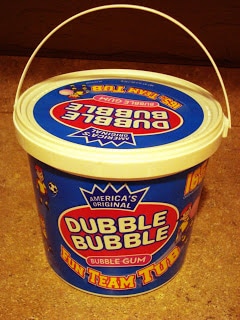 served in a glove, of course!
Since the party is tonight and I am posting this in the wee hours of the morning, I'll show off some full-on party pictures once everything is set up and in full swing! Get it?! full swing?
MONDAY UPDATE: Pictures of the finished party here 🙂
More baseball home run goodness:
Frosted Baseball Shaped Cake Batter Krispie Treats
Back Pack Tags Using Baseball Card Protectors
100+ Baseball Related Pins on my Baseball Stuff Pinterest Board