Poor St. Patrick's Day … sandwiched right between Valentine's Day and Easter! I think this may be my only St. Patty's post (oh wait! I did make these lucky penny votive holders last year) and despite my fun filled luck o' the Irish Pinterest board, I felt a little bad. So, I decided to create a cute little gift for your Leprechauns!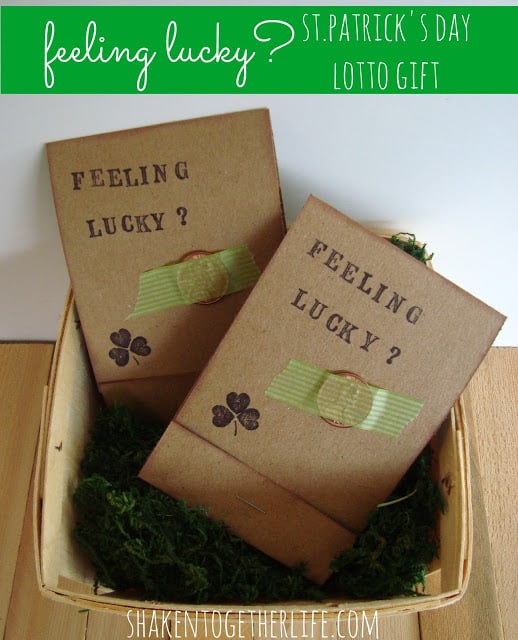 This little matchbook style card is stamped with Feeling Lucky? with a washi taped penny that is perfect for the scratch off lottery ticket inside! So cute, right?! This is a simple and inexpensive gift for co-workers or to tuck in the hubby's lunch box or front seat!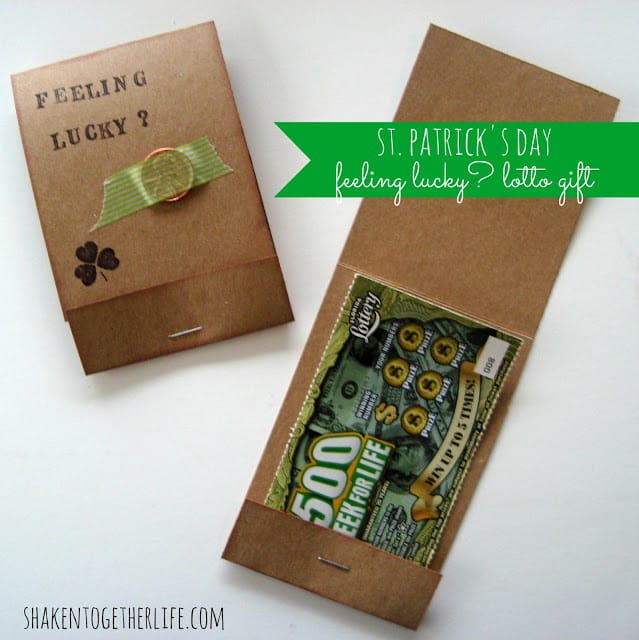 Here is what I used to make these quick gifts: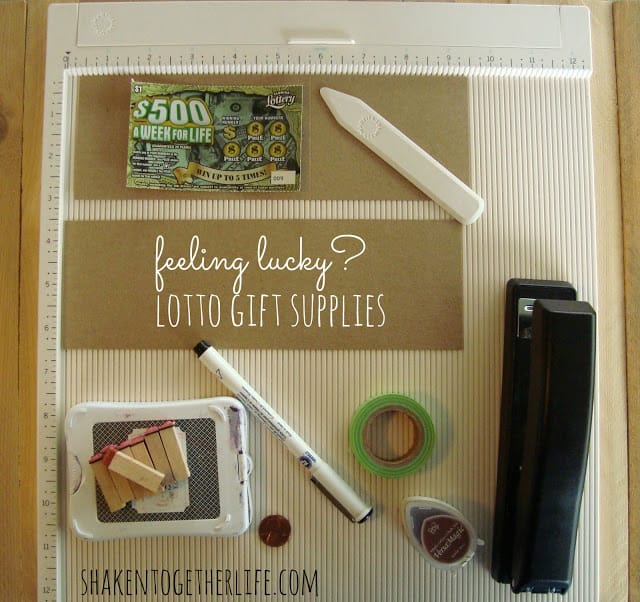 Kraft card stock, black ink and letter stamps, a penny, scratch off lottery ticket, a fine tipped black marker, washi tape, brown ink, stapler and the Martha Stewart scorer/folder.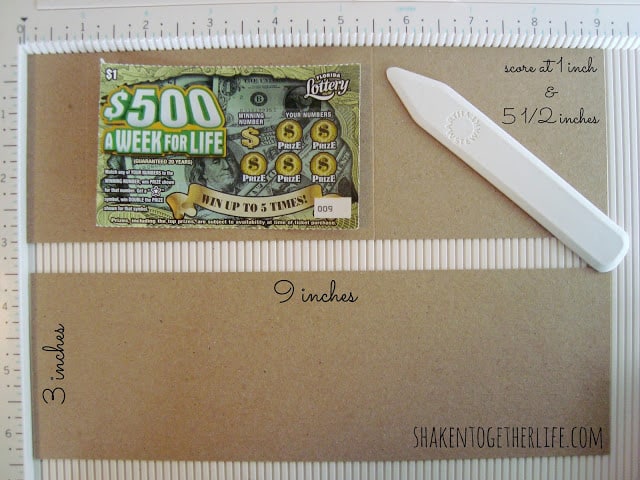 1. Cut your card stock into 9in x 3 in strips.
2. Score each strip at 1 inch and 5 1/2 inches. Scoring basically makes it easier to fold the paper and gives you nice clean, sharp creases. Don't have a scorer? Just fold it 🙂
3. Stamp your phrase and shamrock on the front of the card and secure a shiny penny with a strip of washi tape.
4. Now, fold the 1 inch flap up at the scored line and staple the lotto ticket inside that fold (make sure to staple the part of the ticket you don't scratch off.). The large flap will fold down over the lotto ticket and tuck inside the smaller stapled fold just like a matchbook.
5. Use a small brown ink pad to ink the edges of the cards and the fine tipped marker to add the shamrock stem.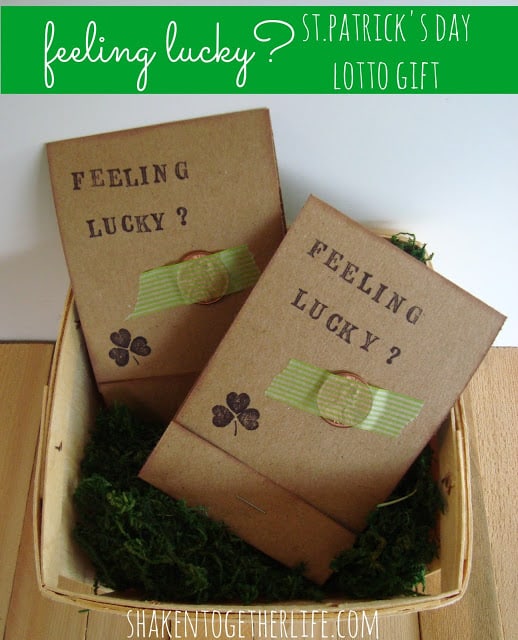 Too bad all of my tickets were losers …
maybe you'll get luckier!
This was shared at all of the blogs on my Link page!