It's Fathers' Day … and in true procrastinator fashion, I whipped up a cute gift for Chris yesterday.  Now, in my defense, we figured we might end up at the ballpark today (Cam is playing in an All Star tournament), so we celebrated with Chris last weekend with a big ol' seafood dinner – his favorite!  But I didn't want the day to go by without some small gift from me.  And if you need a fun last minute Fathers' Day gift for your guy, you've come to the right place!

Hot Sauce Fathers' Day Gift!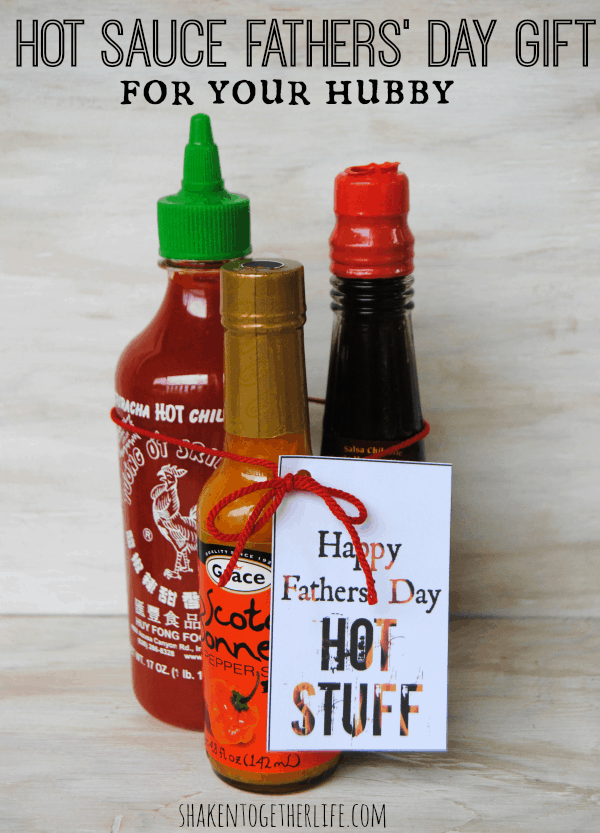 Yep, my hubby is a hot sauce addict!  So, I am always looking for new sauces, dry rubs and peppers to scorch his taste buds and set his mouth on fire!  Now that is love!  This year, I found a couple of new sauces and grabbed a bottle of Sriacha, whipped up a cute printable tag and made him a happy, spicy guy!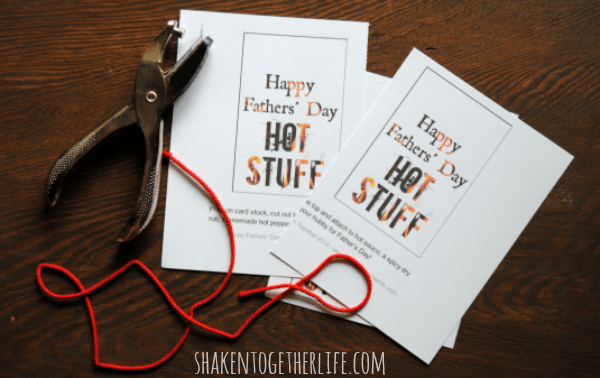 If you don't have time to order a specialty hot sauce, no worries!  Hit your local gourmet food store, Mexican restaurant or even your grocery store!  Our local grocery store has a surprisingly robust section of hot sauces and all things spicy.  Pop them in a gift bag, basket, or just tie them together and add the "Happy Fathers' Day Hot Stuff" gift tag!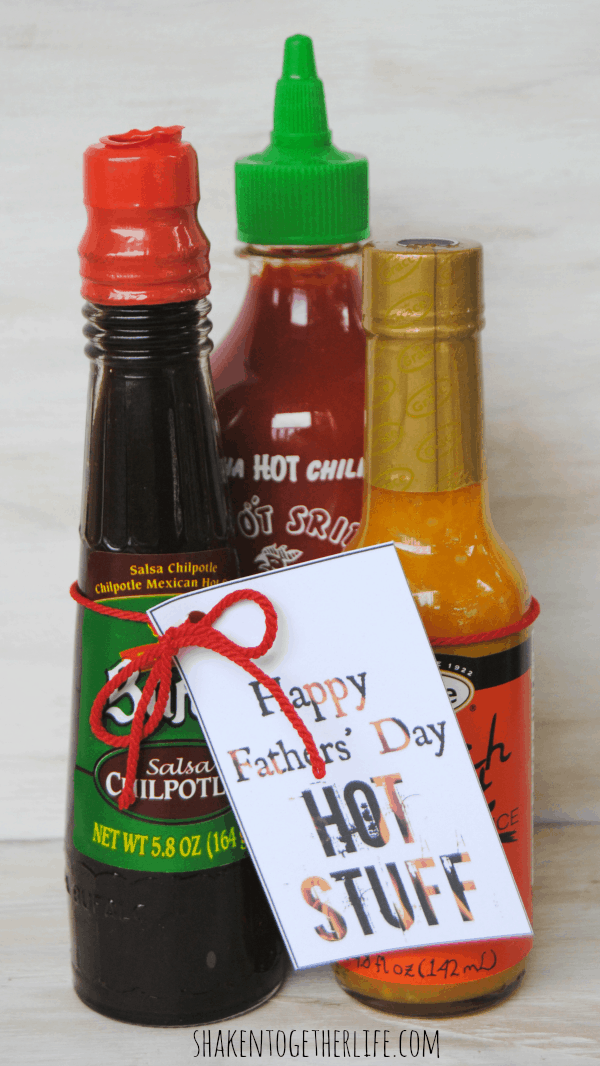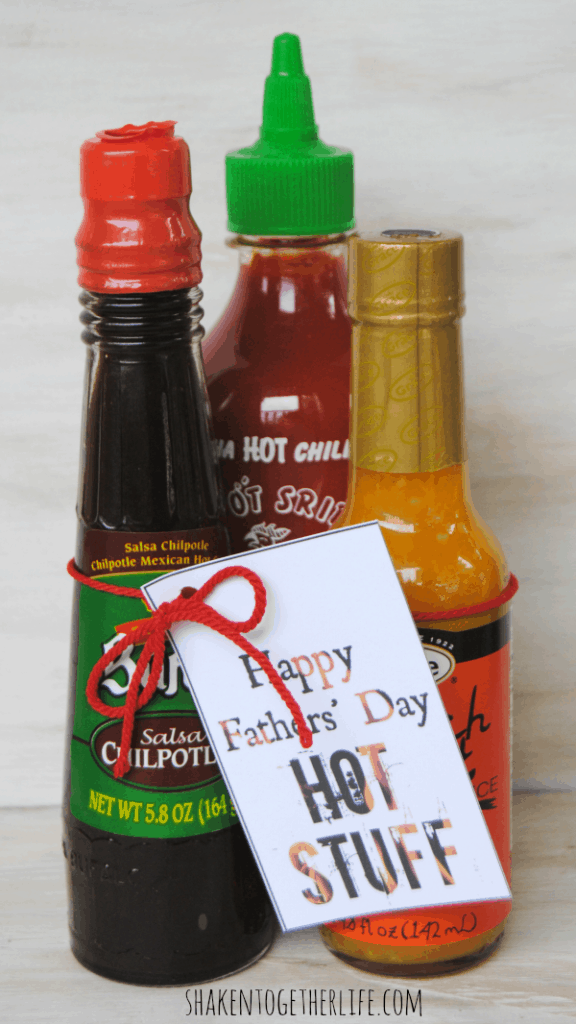 If your man doesn't like his eyes to water and throat to burn at every meal, you can still use the gift tags to gift your guy with something that he will love!  And most of these gift ideas can be found at your local home improvement store, mall or big box retailer:
Grilling tools (tongs, spatula, grilling basket, etc.)
Quesadilla maker, counter top grill or panini maker
Gift card to your local Mexican restaurant
A new cooler + his favorite beverage on ice
Mister fan or a reusable cooling cloth
Summer clothes, swim trunks, flip flops
Have a great day celebrating your guy in whatever way makes him feel loved and appreciated!  And if your guy is anything like Chris, with some steamed crab legs and a nice long nap!
In honor of my favorite guy, here are some of his favorite dishes from yours truly!
Homemade Pepperjack Pimento Cheese