Celebrate the season and host a Fall Wine Tasting Party! A few weekends back, some of my favorite ladies and I got together to try 6 glorious wines provided by my friends at Banfi Wines, pair them with super easy appetizers and toasted to Fall!
'Tis the season for parties, get togethers and potlucks. Which makes me SO happy because I love to plan easy, themed parties. (Though I can't say my husband shares my enthusiasm, ha!) Before our calendars got too full, I wanted to have the girls over for a simple, no-fuss wine tasting party. Several of my guests did not consider themselves "wine drinkers", so I was bound and determined to persuade them to become one!
Host a Fall Wine Tasting Party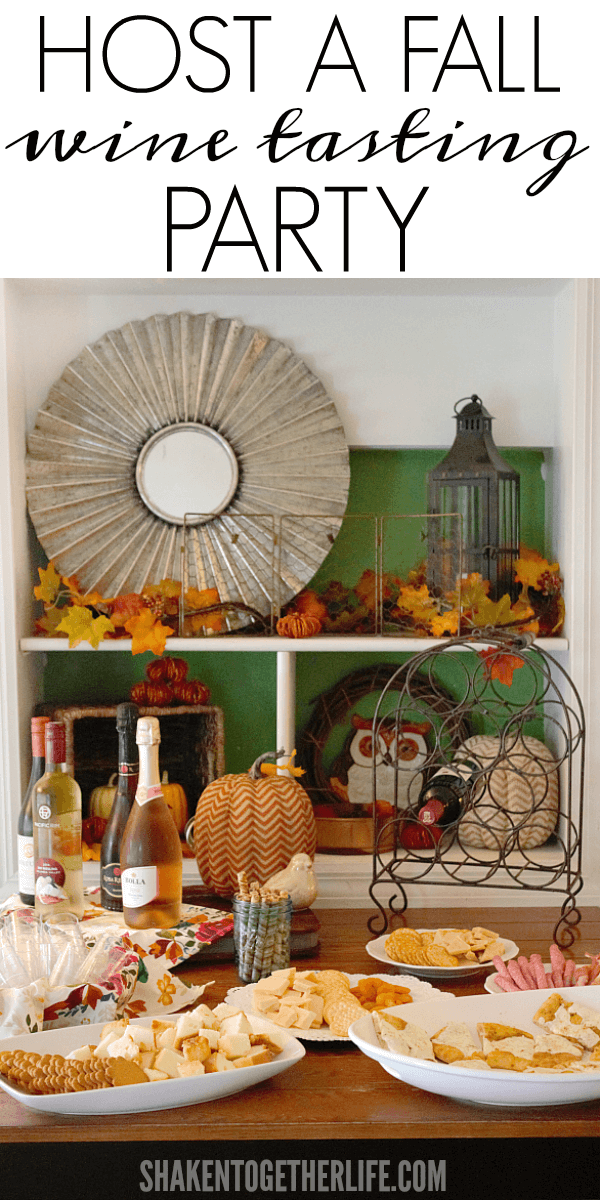 Don't be intimidated about hosting a wine tasting party. I am not a sommelier (a trained wine professional) by any stretch of the imagination, but I was able to pull together a really fun event with a little research and creativity. My set up was simple:
6 wines to try
1 simple appetizer/food item to pair with each wine
Water to drink between tastings (not pictured)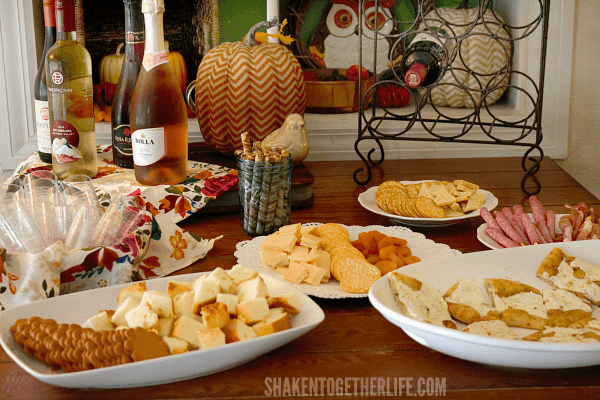 So, in my reading/research, I learned that you typically want to start with sparkling whites, move to white wine, rosés and finish with red. Here is the order that we tasted our wines:
Natura Chardonnay (unoaked chardonnay)
Pacific Rim Dry Riesling
Bolla Sparkling Rosé Extra Dry
Rose Regale Acqui Docg (sparkling red)
Riunite Lambrusco
Centine Toscana (medium-bodied red)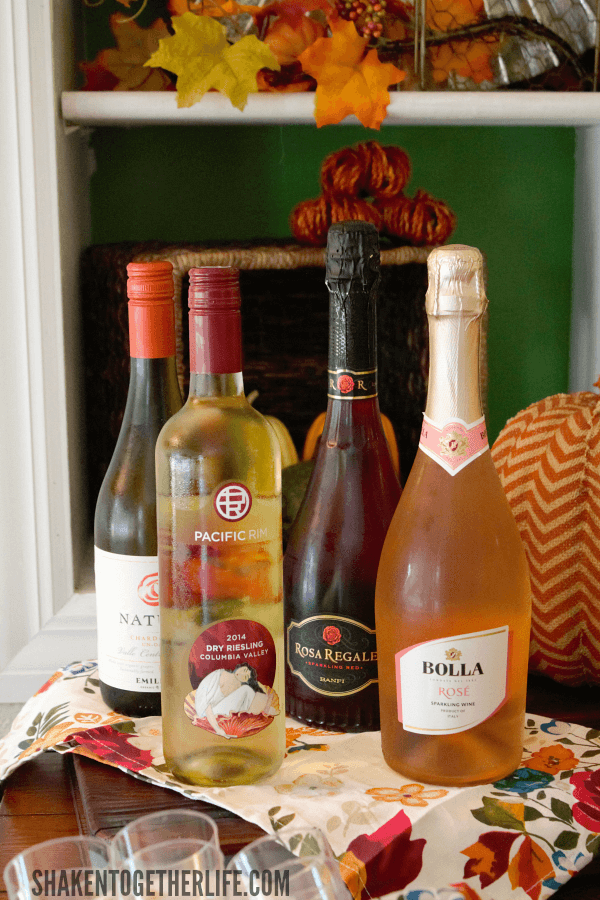 P.S. I didn't have quite enough wine glasses for everyone, so I opted for these cute little plastic cups – no judging, k? They were the perfect size for wine tasting, I didn't have to rinse them between tastings and I didn't have to worry about glasses getting dropped/broken.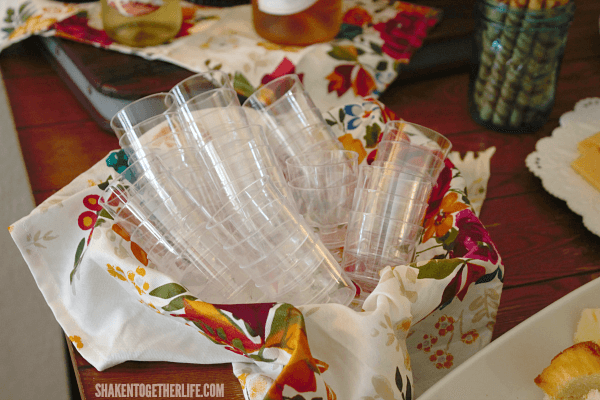 Now … onto the wine tasting fun!!
We started with the Natura Chardonnay which had citrus and tropical fruit undertones (which are complimented by spices), so I paired that with soft cubes of vanilla pound cake and crispy ginger cookies. Everyone loved the unoaked chardonnay – it was lighter than we all anticipated – yum!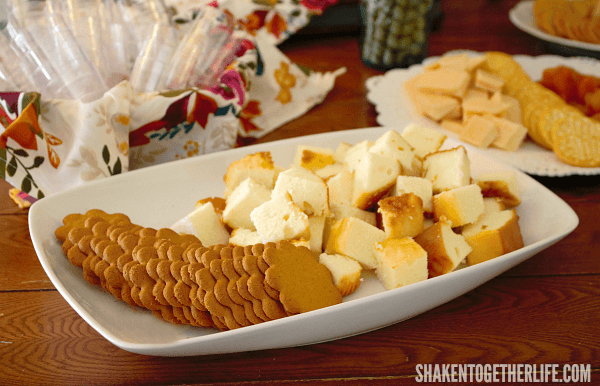 The Dry Riesling (another fan favorite) was crisp and much less sweet than a typical riesling. It was SO delicious paired with dried apricots, crackers and asiago cheese. You could also serve gruyere, havarti or Parmesan cheeses. (You may remember the fancy pumpkin cheesecake and pound cake berry bruschetta that I paired with Pacific Rim Rieslings a few years ago.)
I love a pretty sparkling wine and the Sparkling Rosé was very light and refreshing. This was partnered with crackers and an unbelievably delicious caramelized onion cheese. We all agreed that the flavor of this wine was very subtle and even though it is a Rosé, we probably should have moved this to the front of our tasting line.
Now, I will be honest … I was a little apprehensive as we moved to red wine. But I can say that I enjoyed every single red that Banfi provided!
Oh, the Rosa Regale … be still my heart! This was by far everyone's favorite wine! It is sparkling with big bright berry flavor without being cloyingly sweet. And it pairs well with chocolate … SOLD! So, we nibbled delicate dark chocolate cookie sticks and it was divine.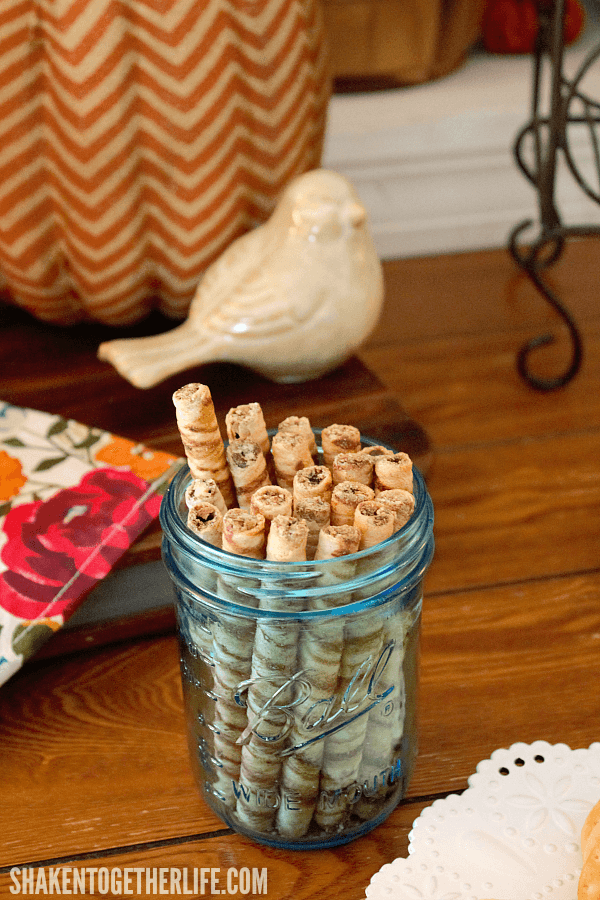 I thought after the rousing success with the Rosa Regale, that we would be a little let down by the Riunite Lambrusco. NOT SO! It was lighter than I expected, fruity, smooth and drinkable. I would absolutely buy this red which is saying a lot for this white wine girl. This was served with Prosciutto Wrapped Breadsticks which were also a hit!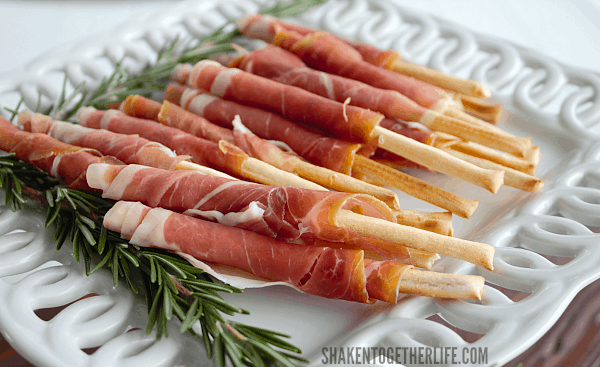 Our final red was the Centine Toscana. This is a more traditional, sturdy medium-bodied red but it still had hints of fruit and spice so it wasn't as intense as I expected. We served this with a flat bread toasted with spices and fresh mozzarella. Again, I think we were all surprised at how much we enjoyed this red wine.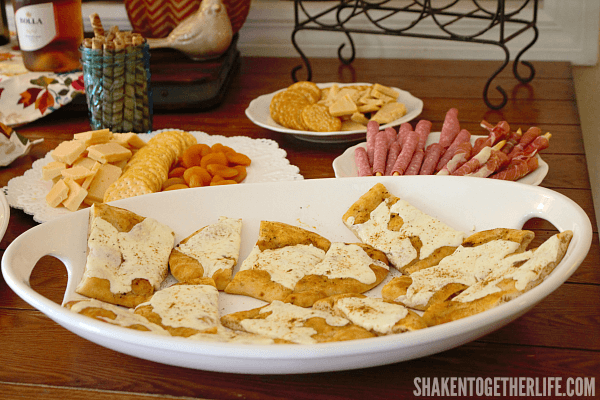 After the tasting was done and the food was pretty much gone, I let each of my guests take home the remainder of a bottle of wine we tried (wrapped and tucked safely in the trunk so no one would get in trouble if there was a traffic stop) which was a pretty fantastic party favor!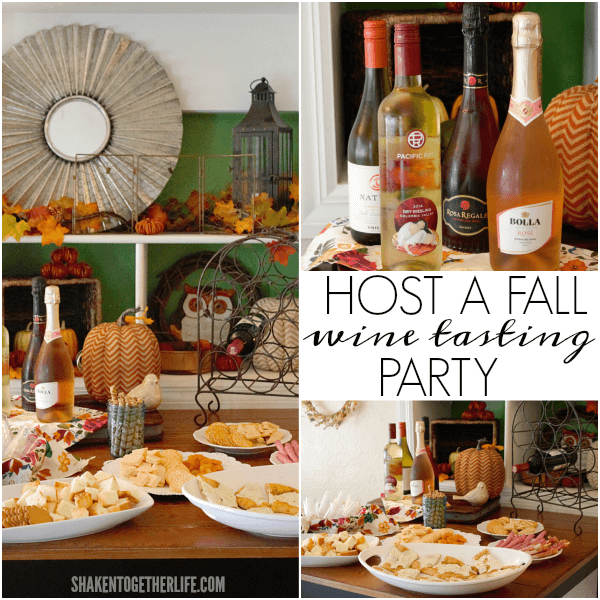 So, that's a wrap!! Have you ever hosted a wine tasting party? Have any great tips for my next one? I'd love to hear all about it!

More Recipes for Wine Pairing!