Fabric Wrapped Sodas are such a cute and colorful way to dress up any party or get together! Coordinate the colors of the soda, fabric and paper straws for a pretty punch of color!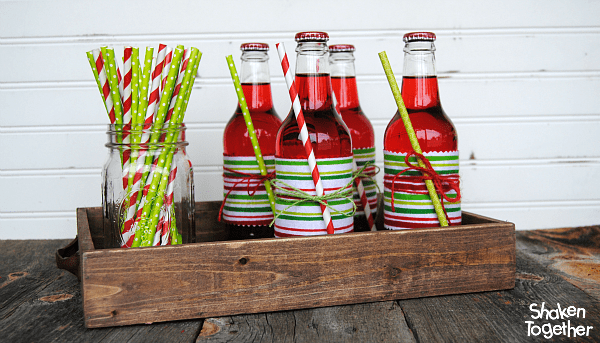 Parties, pot lucks and get togethers fill our calendar during the holidays! I love having friends over! And I am totally that friend with the over the top, cheesy themed everything at a party! Did you see my big 80s birthday party? Themed to the max … totally! 😉 Little touches like these fabric wrapped sodas will take your party to the next level – and they are just so darn cute!
Fabric Wrapped Sodas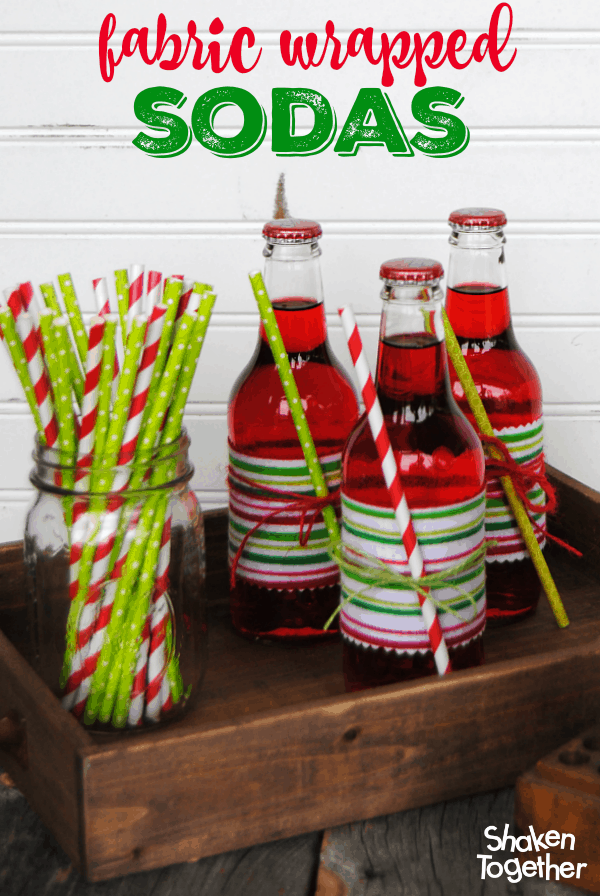 These cute drinks are made in just minutes with a few basic supplies. And you can finally use all of those paper straws that you have been buying in the Target Dollar Spot!! Oh, is that just me?!
Soda Supplies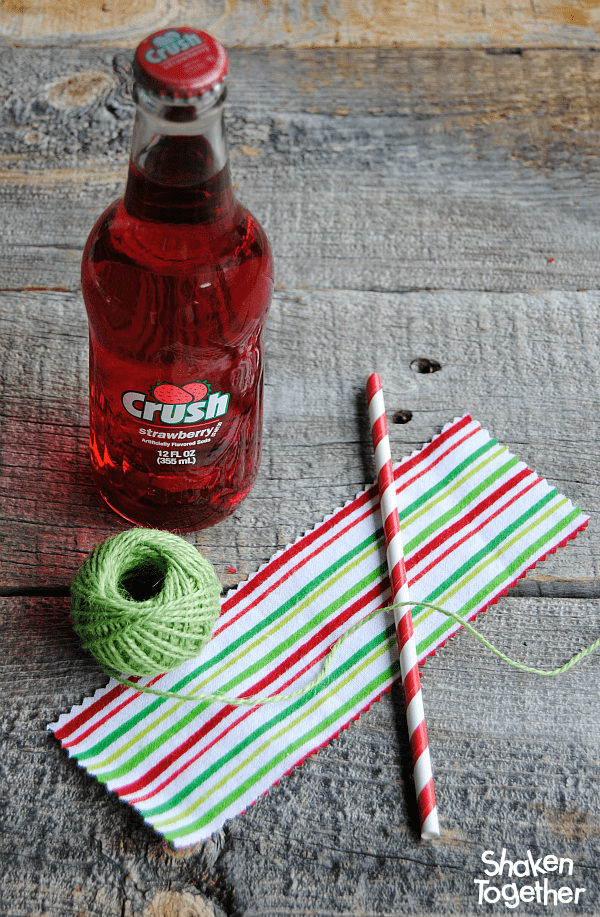 Soda in glass bottles
Fabric of your choice
Pinking shears (optional)*
Hot glue gun + glue sticks
*These are affiliate links to help you find the products I used for this project – any purchase (at no additional cost to you!) helps support the easy recipes and simple crafts here at Shaken Together … so thanks, friends!
The How To
Use pinking shears or scissors to cut fabric long enough to wrap around the bottle with a little overlap (so you can hot glue the fabric to itself) and wide enough to cover the soda label. I love the detailed edge the pinking shears give the fabric, but you can absolutely just use regular scissors, too.
Wrap the fabric tightly (but not too tight that you stretch or pucker the fabric) around the soda and hot glue it together where it overlaps.
Cut a length of twine to wrap around the bottle a few times and tie the straw on to the bottle.
Tie a bow and these are ready to serve!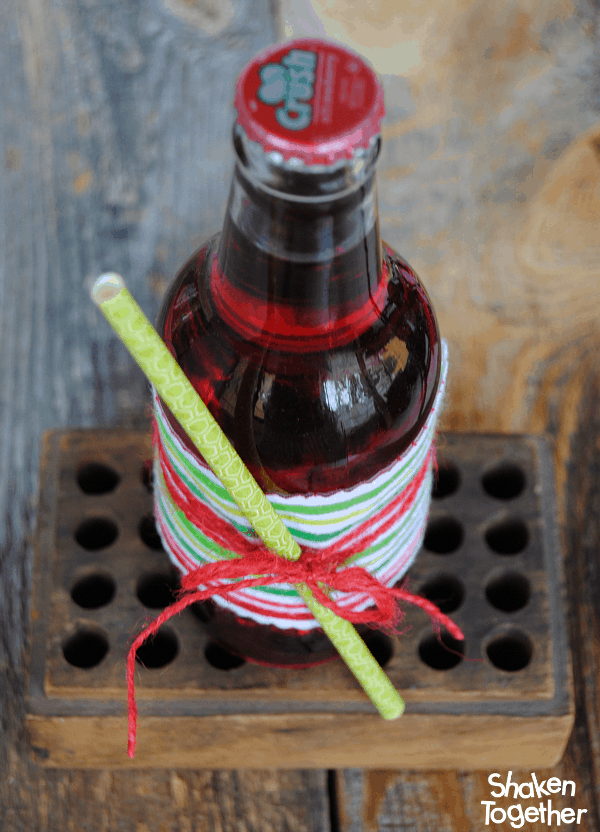 I love this striped fabric with shades of greens and reds … the fabric also helps hands hold the bottles after they are chilled and catch condensation!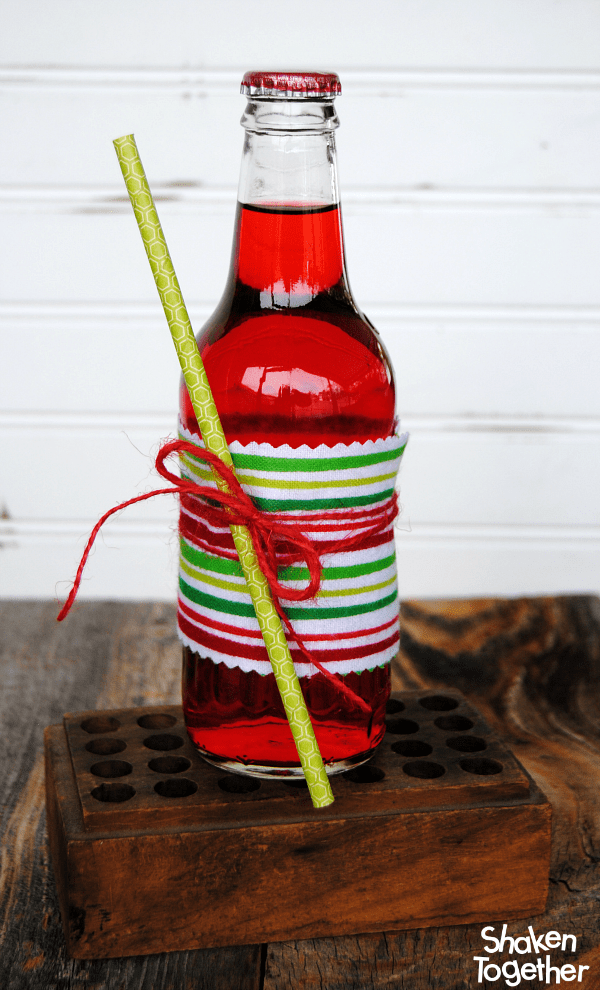 I used red twine with green straws and green twine with red straws … and they are perfect for your Christmas guests!!  Just chill and serve!

More Holiday Party Ideas!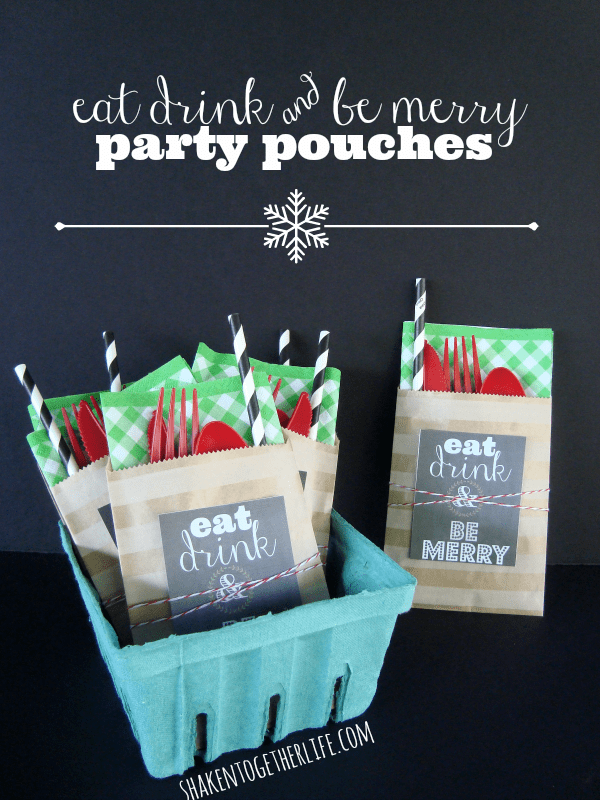 Eat, Drink & Be Merry Party Pouches + Free Printable Tags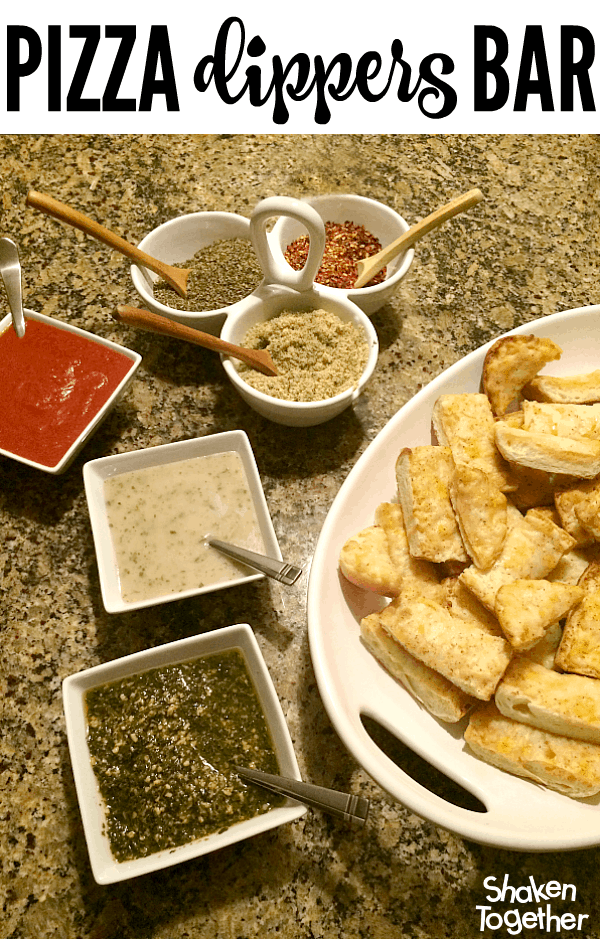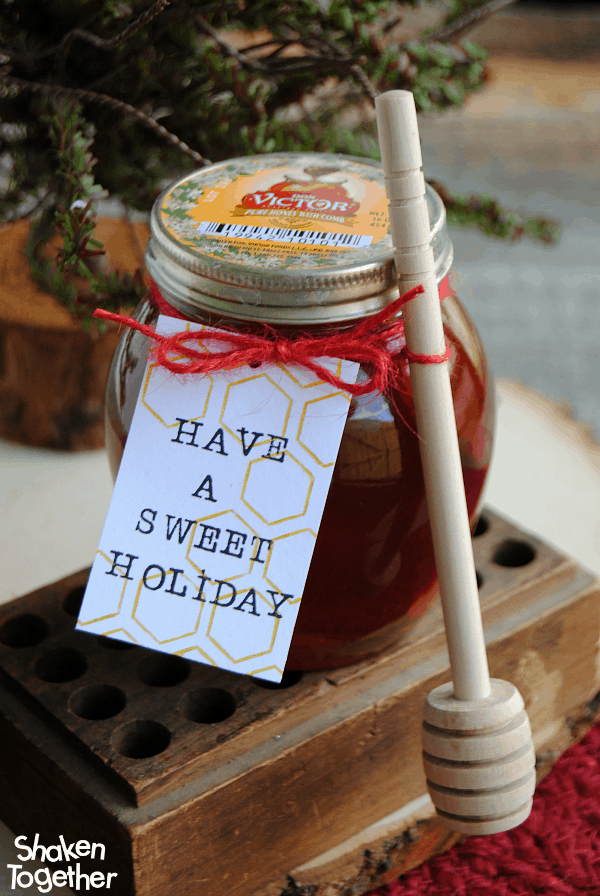 Sweet Holiday Honey Gifts – perfect for hostesses and party favors!
Our fabric wrapped sodas may be shared here: