In just a few short weeks, families and friends will be gathered around their tables eating delicious meals, spending quality time together, watching football, finalizing Black Friday shopping plans and enjoying Thanksgiving!  Wait, wait, don't panic!  If you are a last minute kinda gal like me, I have rounded up a few quick and easy Thanksgiving ideas from my archives.  And lucky you … two of these are what I lovingly call "vintage" shaken together posts.  They were some of my very first tutorial posts so be kind ;).  And now, let's get our gobble on with these …
6 Quick & Easy Thanksgiving Ideas

So, let the turkey trot begin!!
Grab some paper treat cups, cupcake papers and a few cardstock scraps to make these cute little turkey treat cups!  These are great to fill with pre-dinner munchies or crayons for the kids' table!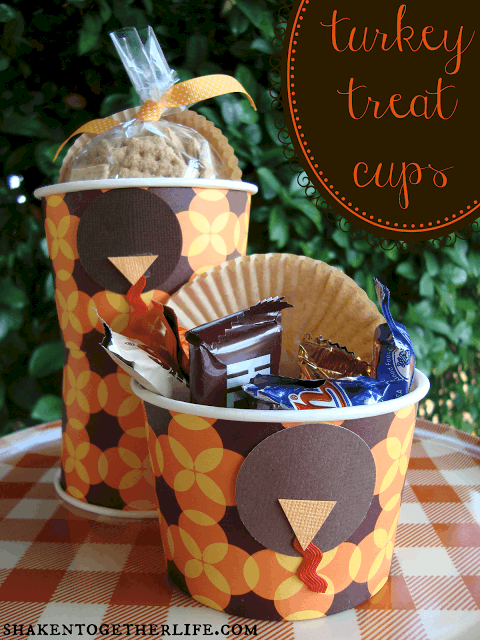 Fill those little turkeys with this yummy Mayflower Munch Mix.  Each ingredient has a Thanksgiving meaning, so it is a snack and a mini history lesson!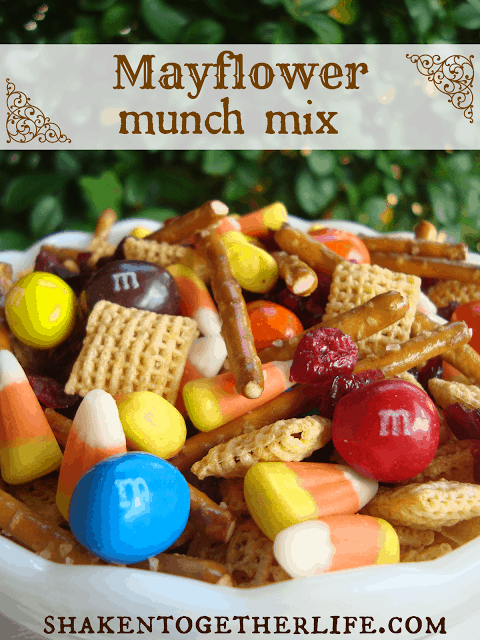 This is the perfect time of year to leave a little note to let your waitress, mail man, teacher, dry cleaner and anyone else know how much you appreciate them! FREE printable thankful calling cards make it easy to leave an uplifting note!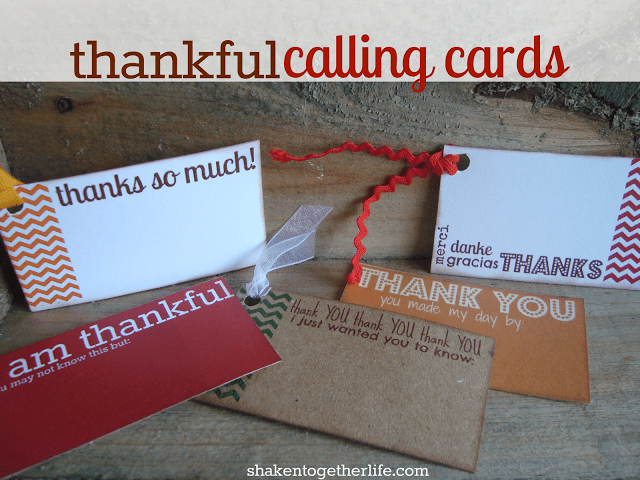 We may be nearing the end of Fall, but this tag banner is so easy to make, you can still enjoy it all the way through Thanksgiving!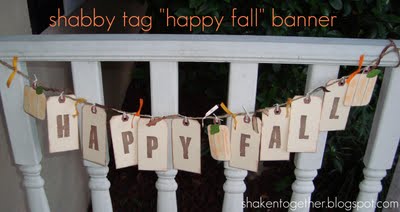 Fill a few embroidery hoops with rustic Fall art using muslin, burlap, felt and twine!

Three Fall Embroidery Hoop Art Ideas
And if you just happen to have a few wine corks lying around, these cute little gobblers make quick and easy place cards or buffet labels!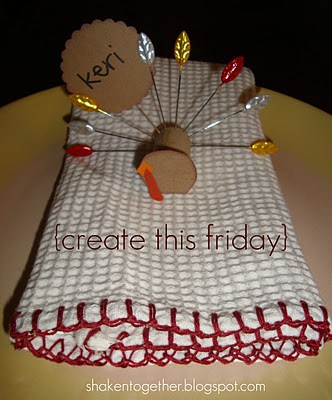 Hope your Turkey Day is filled with food, family and fun!!
This post may be shared at these awesome link parties: