I love to craft with paper.  Give me some pretty paper and an ink pad and I am one happy, crafty girl.  And one of my favorite things to create with paper during the holidays are handmade gift tags!  Over the weekend, I grabbed a few supplies (that you probably already have around your home) and made these super easy stamped holiday gift tags!  Believe it or not, it's a "NO stamps required" project, too!!
 So can you guess what I used to create the cute little modern trees on these holiday gift tags?!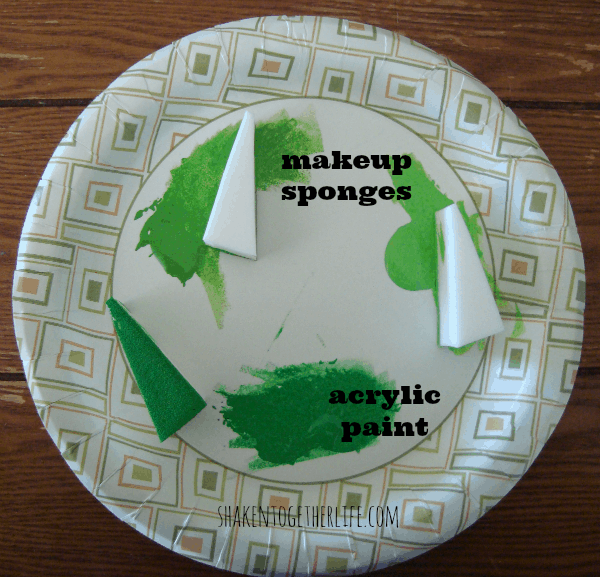 Yep – make up sponges and acrylic paint!!!  I have actually been kicking this idea around since Halloween when I used these makeup sponges to transform my boys into a zombie and the Spider King!  (You can also cut inexpensive kitchen sponges up if you don't have makeup sponges.)
The make up sponges I picked up at Walmart are not perfect triangles – and I sort of love that! – so the trees have a fun, quirky modern shape!  The pops of color on the simple kraft card stock are bright and cheerful and everything the holidays should be!
Here is the quick how-to … and lots of pretty pictures because I just LOVE how these stamped holiday gift tags turned out!!
I used Americana multi-surface Satin acrylic paint in Apple Green, Leprechaun and Turf Green and make up sponges to stamp trees on plain kraft paper tags.  Just squeeze out some paint on a paper plate and stamp away!
Once the paint was dry, I used a metallic copper Sharpie to draw a trunk.
Next, I grabbed some pom pom trim, lace trim and some tea-dyed ric rac from my stash and cut it into short lengths to add simple embellishments to each tree.
Finally, I inked the edges of the tags (Ink all the things!!!), punched a hole and added a loop of bakers twine or embroidery thread.
And here are those pretty pictures … mini trees with cheery red pom pom trim …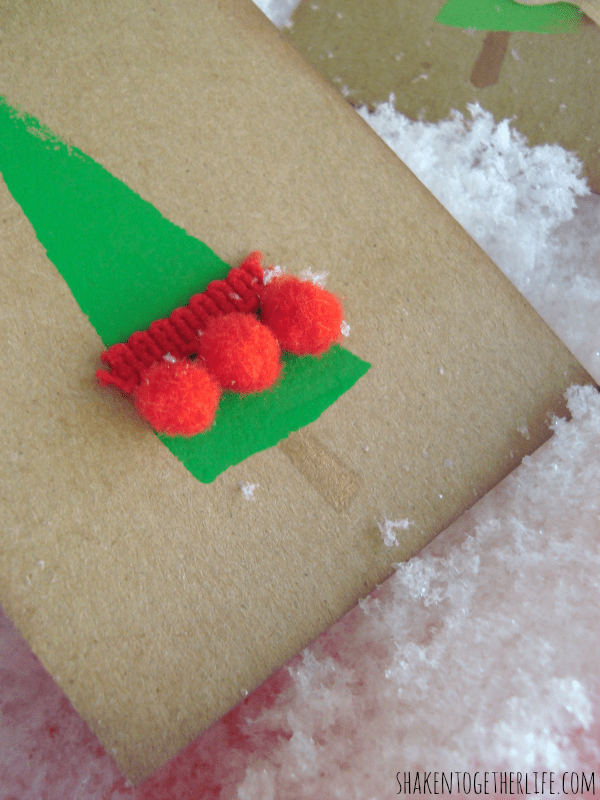 And bright green trees adorned with tea-dyed ric rac …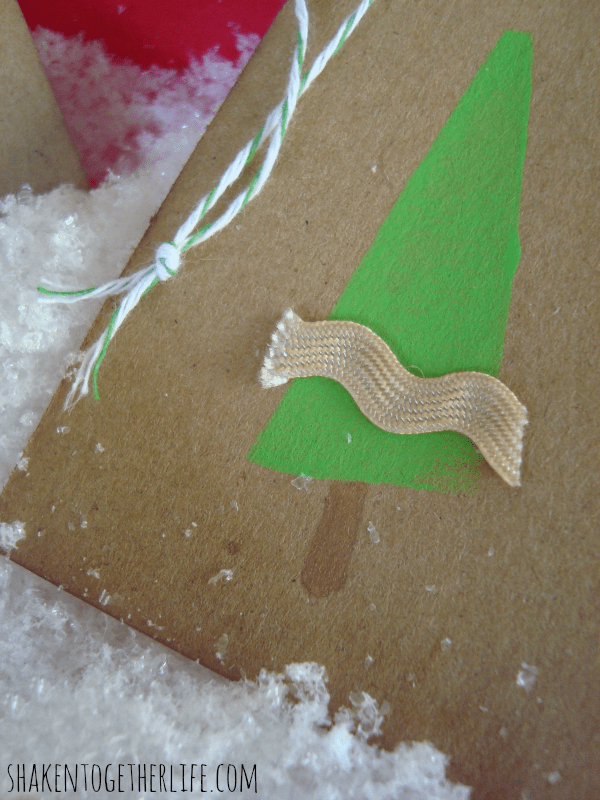 And a pink pop of color from lace trim against a grass green tree …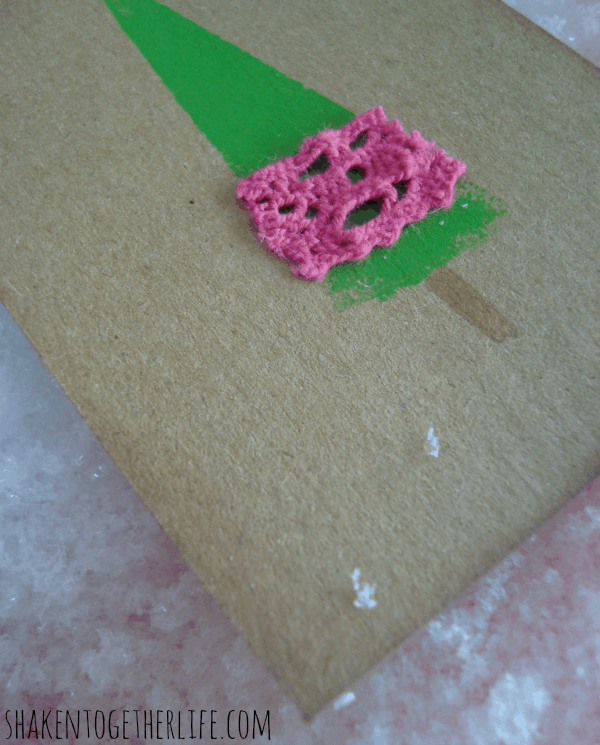 These are easy enough that you can make them in an afternoon with the kids or over a glass of wine with the ladies!  They are so cute I almost don't want to give them away!
But alas, I did … each of our White Christmas Teacher gifts got one and I added one of my stamped holiday gift tags to mason jars filled with 2 ingredient mint sugar scrub.  Since I only have two of these cute little tags left, that just means I'll have to make more … which isn't a bad thing after all!!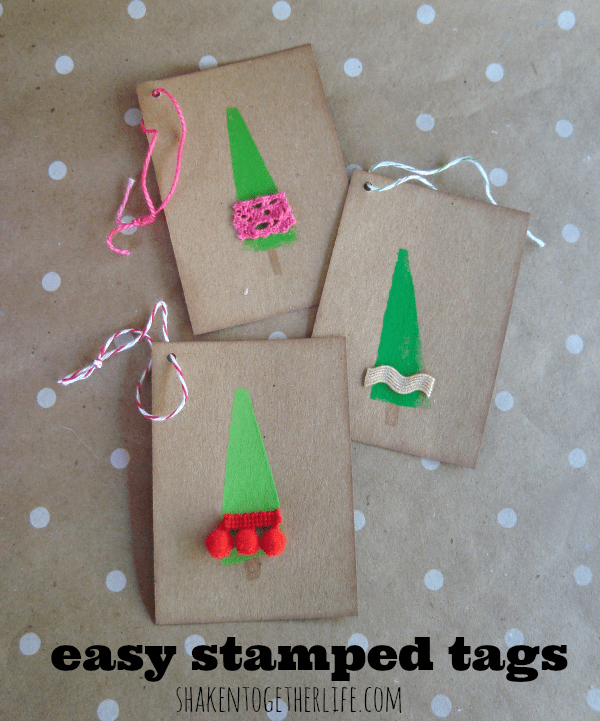 A few more easy DIY Holiday Giftables …
Stovetop Simmer Spices Gift & Printable Tags
This post may be shared at these awesome link parties: