An Easy Hot Chocolate Bar to Go is the perfect way to warm up at an early morning game, practice or event! Steaming cups of hot chocolate get topped with caramel, chocolate, cinnamon and whipped cream all from the comfort of the bleachers!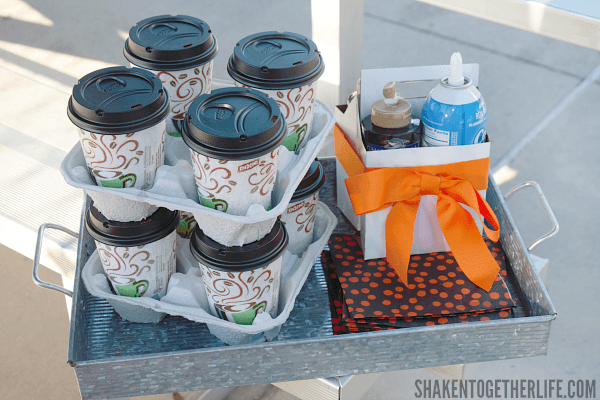 Picture this … The sun has just slipped over the horizon, all glorious and golden. The newly clipped grass is fresh with glistening dew. Birds are just starting to flutter and chirp in the trees. The field is raked. The chalk lines are crisp. And the weather looks all …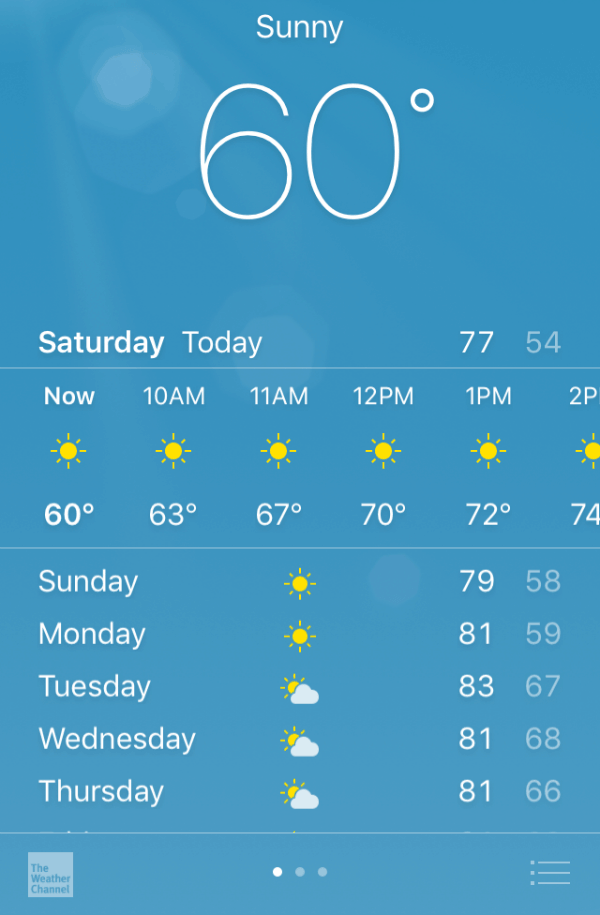 And there I am. Bleery eyed, yawning, huddled in a pop up chair on the first base line wondering if that last traffic light was even green and proud that my eyeliner is on point. I think. (That was an eyeliner pencil, right?) Welcome to the glamorous life of a baseball mom!
If you can relate – whether it is early morning crew practice, that lacrosse game four cities away or a crack of dawn football camp – I have the perfect way to crush that early morning sporting event and win some serious brownie points (or hot chocolate points in this case) from your fellow team parents!!
Easy Hot Chocolate Bar To Go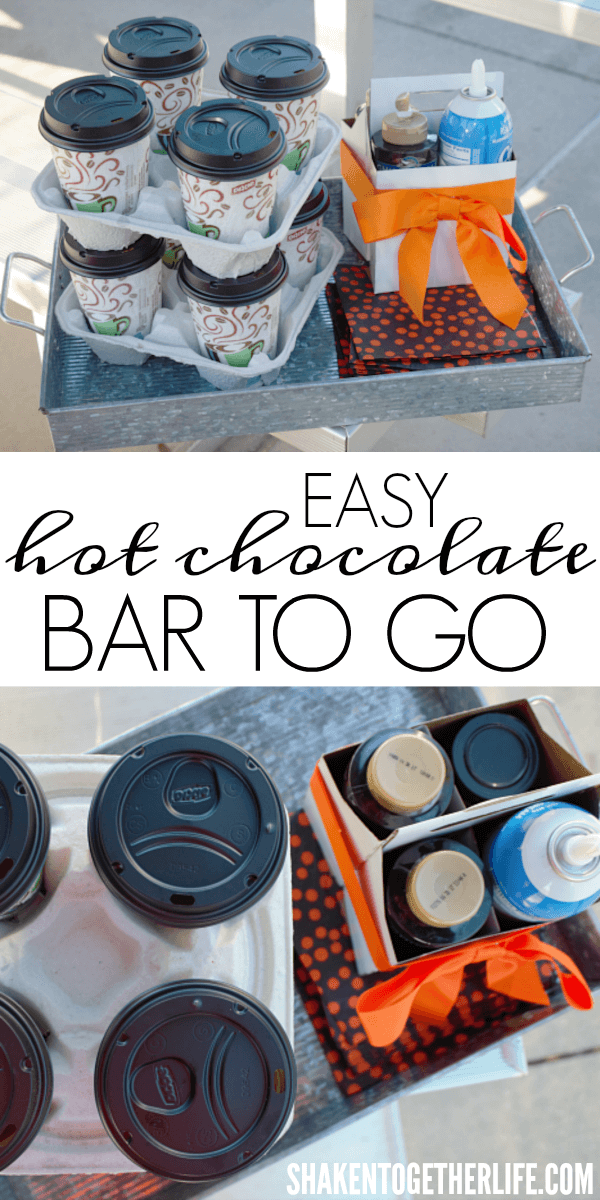 That's right … a 'gourmet' hot chocolate bar right from your stadium seating, chair or bleacher! Wipe the sleep out of your eyes, grab some Dixie® To Go cups and a few things from your cabinet and fridge and you can go all barista at the ball field!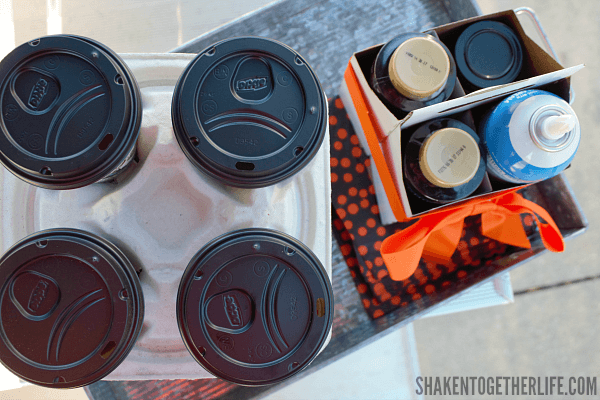 Dixie® To Go cups are my go-to cups for our constantly on-the-go life! With 2 boys playing 3 sports between them, I know that with their leak resistant lids and insulated layer, my coffee, tea or hot chocolate stays hot (and in the cup!) even while I make a run to the nearest grocery store to pick up the team drinks that I may or may not have forgotten to bring. Plus, when I'm done, I can toss the cup – that means no mess, no effort clean up for this baseball mom. Bring on the double header!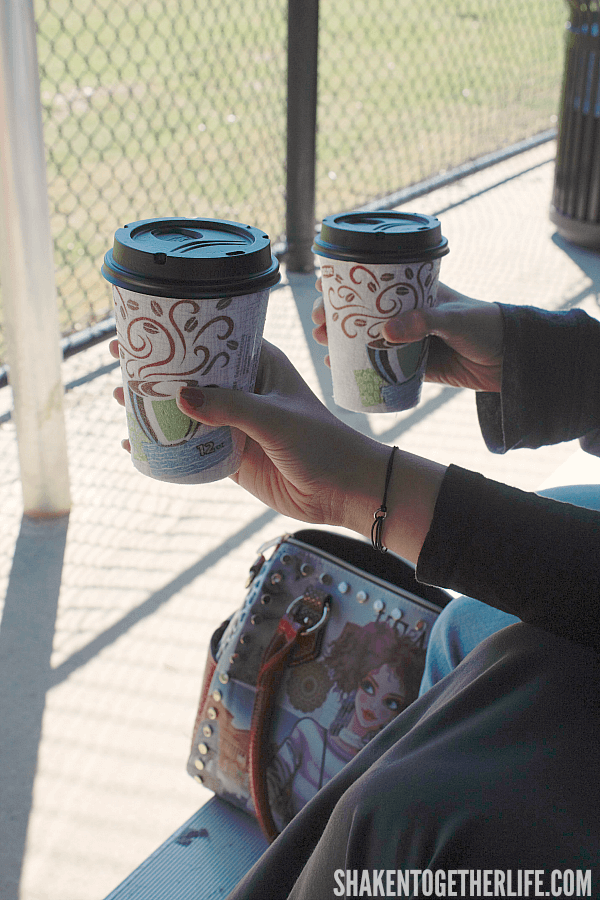 The first step to this easy hot chocolate bar to go is the hot chocolate. You can make a batch of homemade hot chocolate, french vanilla hot chocolate or just mix up purchased hot chocolate mix. (If you want to make it extra creamy, use whole milk instead of water and add a dash of vanilla.) Let your hot chocolate simmer while you search the piles of laundry for baseball socks, sliding shorts and clean pants.
Fill up your Dixie® To Go cups with your hot chocolate, pop them in the drink holders that you never cleaned out of your SUV and call this a total mom win!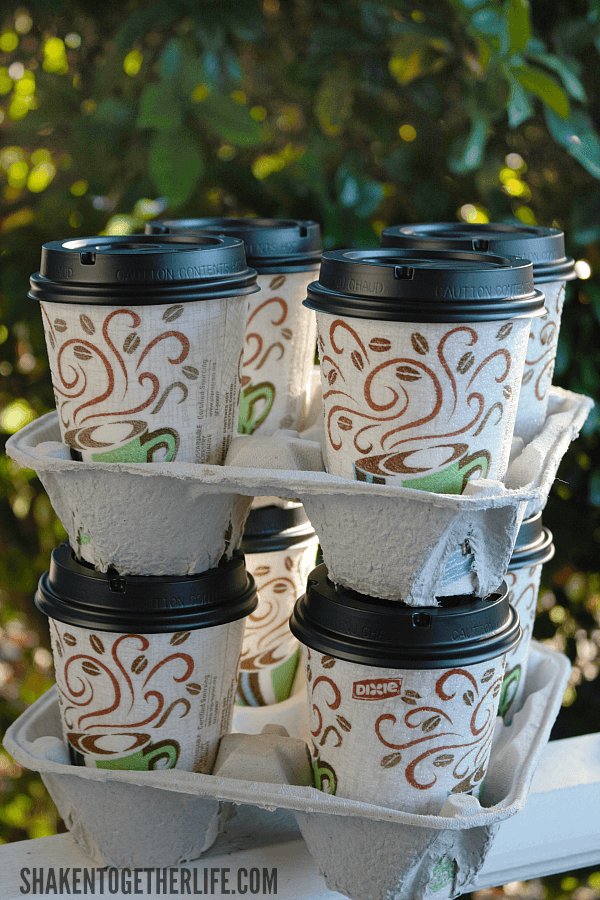 (If you have a longer drive, fill a thermos with the hot chocolate and fill the cups once you get to the field.)
Grab some napkins in your team colors – our team colors are black, white and orange – for a little team spirit. Load easy squeezy bottles of chocolate and caramel, a can of whipped cream and cinnamon from your cabinet into a beverage carrier (I snagged this one from a local coffee shop and added an orange ribbon bow) and your Hot Chocolate Bar to Go is ready like your kid who is hollering at you from the driveway!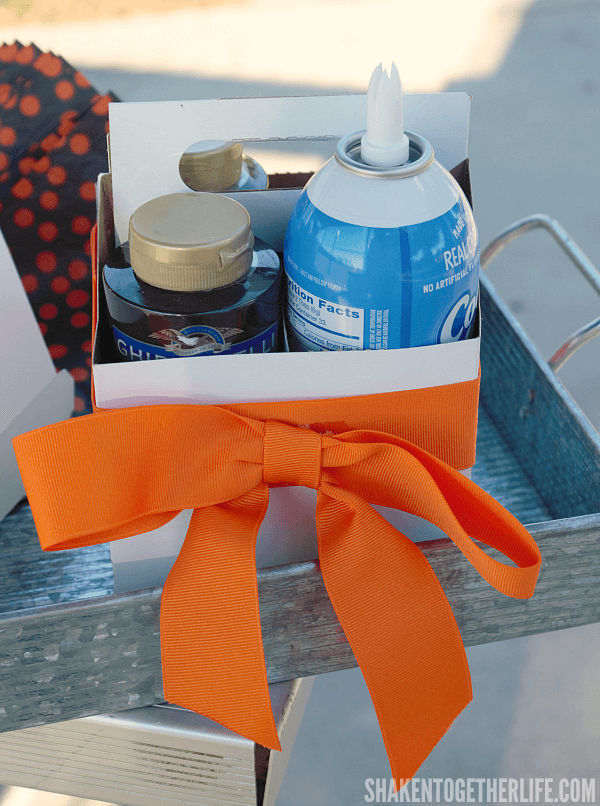 Once you all arrive at the field, it's time to toast …
You showed up on time!
Your kid has most, if not all, of the right gear!
Everyone is clothed!
Your shoes even match!
You totally deserve a cup of hot chocolate topped with whipped cream, a drizzle of caramel and a sprinkle of cinnamon! You earned every one of those calories, my friend!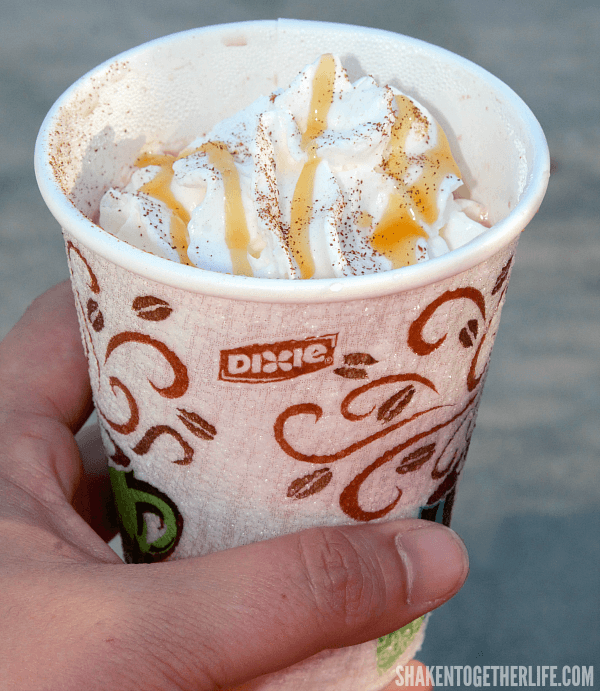 And for the record? Donut holes are never a bad idea 😉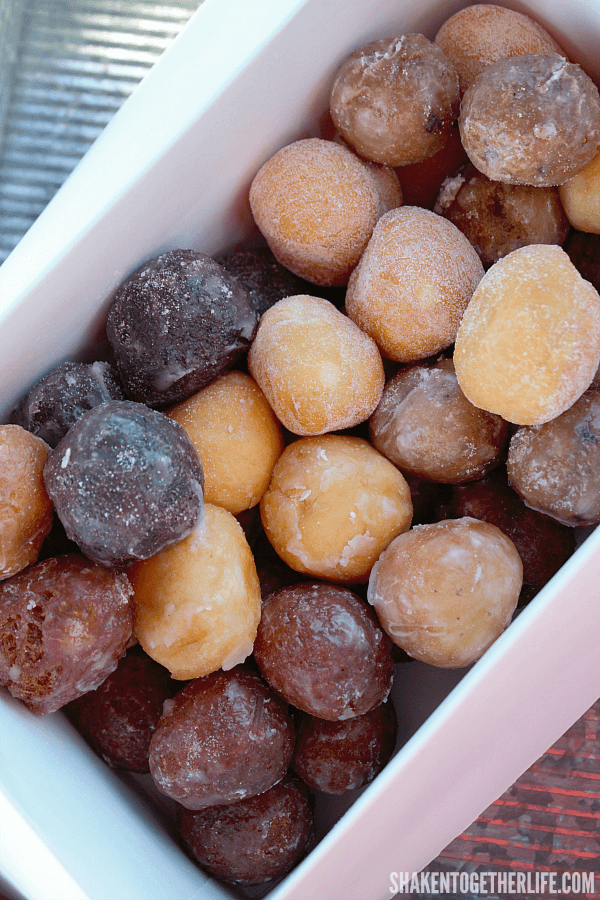 Now, wrap your hands around that glorious cup of hot chocolate, sit back, relax and get ready to razz that umpire! No inside voices here! (My guy actually hit a home run in this game, so I most definitely had something to cheer for!!)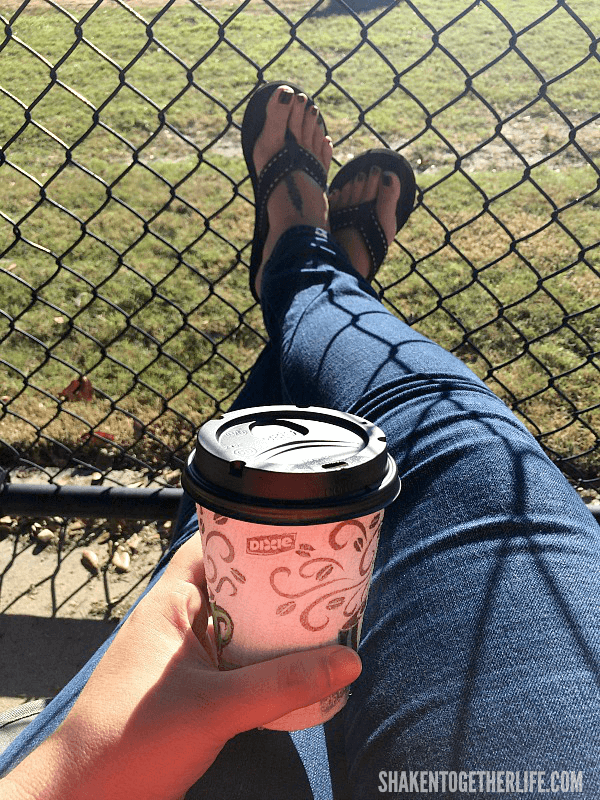 GO TEAM!!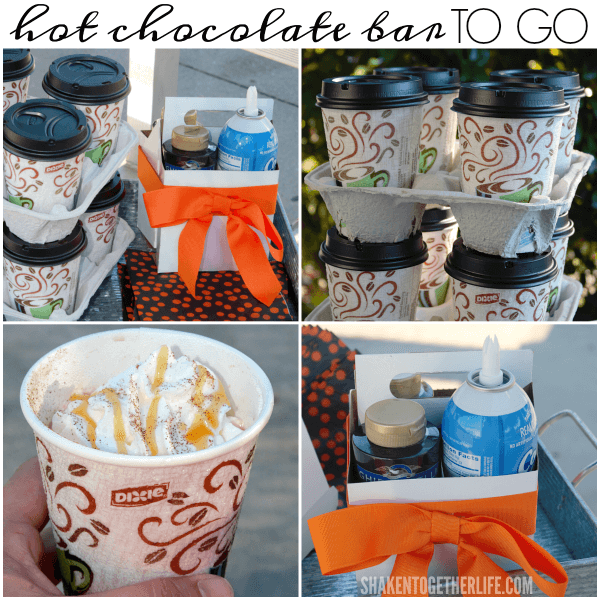 I was selected for this paid opportunity as a member of CLEVER and the content and opinions expressed here are all my own.