If you ask me, holidays are just not as much fun without yummy snacks, themed gifts and cute packaging!  Lip balm is so much cuter tucked in a bunny shaped egg cup and popcorn's cute factor is increased to the power of 10 when it's covered in chocolate and doused in sprinkles!  And any snack becomes down right adorable when served in a cute little bunny treat cup – complete with fluffy tail!


These bunny treat cups could not get any easier, so let's take a look at how to make them!

Bunny treat cup supplies:
small white cups – I found these at Walmart for .97
White and pink polka dot card stock
glue dots or hot glue
white felt
I just free handed bunny ear shapes out of white card stock and then did the same – a bit smaller – for the pink polka dot card stock.  Stick the pink on the white and use a glue dot or a smidge of hot glue to stick the ears to the outside back of the cup.  I folded one ear down on one cheeky little bunny cup.
Now the tail:
Fold a 1 inch wide length of white felt in half and glue just the edges together – leaving the fold open.  Snip down on the fold almost to the bottom of the piece of felt but don't cut all the way through.  Roll and glue as you go to create the size tail you'd like.  When you're done, fluff the tail and glue it to the outside of your cup.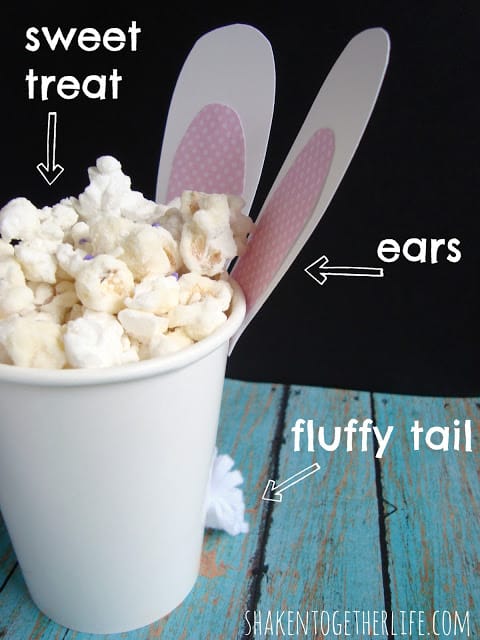 Since all of the decorations are on the outside of the cup, you can also use this for a festive Easter Bunny punch or milk for Easter morning breakfast!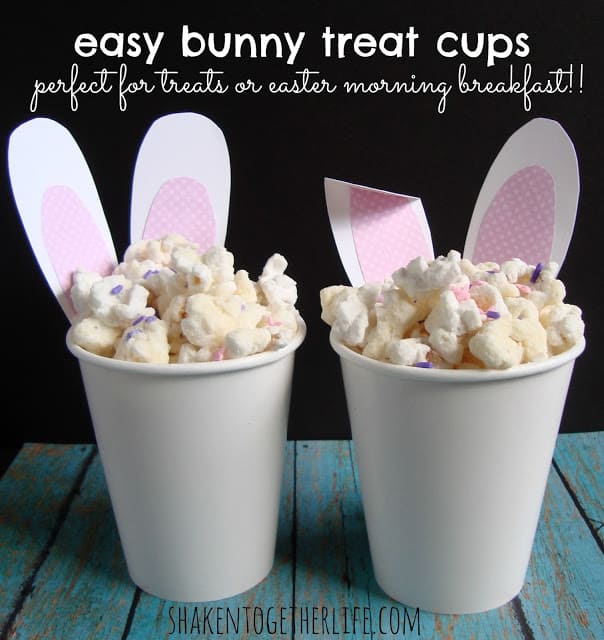 How about a little more bunny love?!
This post was shared with the blogs on my Link page!