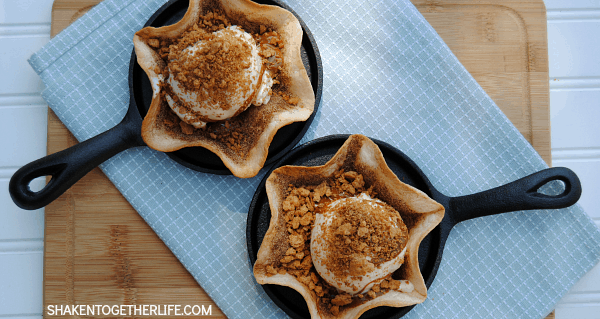 Friends, we are right in the thick of a week of recipes for Cinco de Mayo.  Even if you haven't celebrated Cinco de Mayo before, you may want to start!  Once you have munched on sweet and smoky baked sweet potato chips, dug into a delicious bean dip (coming this weekend!) and sprinkled lime salt on this tender slow cooker shredded chicken, save room for dessert because you do NOT want to miss these Dulce de Leche Fried Ice Cream Sundaes! That's right …
Dulce de Leche Fried Ice Cream Sundaes
Okay, okay, so I took a little liberty with the "fried" ice cream part of these sundaes, but the buttery toasted graham crackers are a fun nod to traditional fried ice cream and give you that same great crunch.  And really, once you dig into, you won't mind one bit 😉
Print Dulce de Leche Fried Ice Cream Sundaes
---
Scale
Ingredients
6

inch flour tortillas
Cinnamon Sugar (I use 3 parts granulated sugar and 1 part cinnamon)
Graham crackers – 2 sheets

2 tablespoon

s unsalted butter – divided
Dulce de leche caramel sauce
Vanilla ice cream
---
Instructions
For the Cinnamon Sugar Tortilla Bowls
Preheat the oven to 450*.
Press the flour tortillas into the bowls.
Bake for 8-10 minutes or until shells are crispy and lightly browned.
Allow the shells to cool.
Melt one tablespoon of butter, brush the inside of the cooled shells and dust with cinnamon sugar.
For the "Fried" Ice Cream Topping
Crush the graham crackers into crumbs/pieces. This will form the "fried" ice cream topping.
In a skillet over medium heat, melt 1 tablespoon of butter and add crushed graham crackers.
Stir frequently until crackers are toasted and a little darker in color. Once you can smell them, the toasted crackers will be done in about 1 minute.
For the Dulce de Leche
While you are toasted your graham crackers, warm dulce de leche in the microwave or in a small sauce pan – it will be thick but as it heats, it thins out. You want to be able to spoon it over ice cream.
To build the sundaes:
Scoop a large scoop of vanilla ice cream into each cinnamon sugar tortilla bowl.
Drizzle warm dulce de leche over the ice cream.
Add 1/2 of the toasted graham crackers over each sundae, pressing lightly around the ice cream scoop to resemble traditional friend ice cream
---
Let's talk about these fun cinnamon sugar tortilla bowls.  My friends at Freiling sent me several of their products to try out.  I knew a set of their Single Serve Sensations would be perfect for taco salads, appetizers (wouldn't fruit salad be cute served in cinnamon sugar tortilla bowls?) and of course, dessert!  I used 6 inch flour tortillas for these sundaes, but you can use 8 or 10 inch tortillas for larger tortilla bowls, too.
Once you place the tortilla in the bowl, you simply bake it until crispy.  Easy peasy, ya'll.  Since this is dessert, I brushed my cooled tortilla bowls with melted butter and dusted them with cinnamon sugar.  It's like a tortilla and cinnamon toast had a delicious, fluted baby.  Thanks, guys!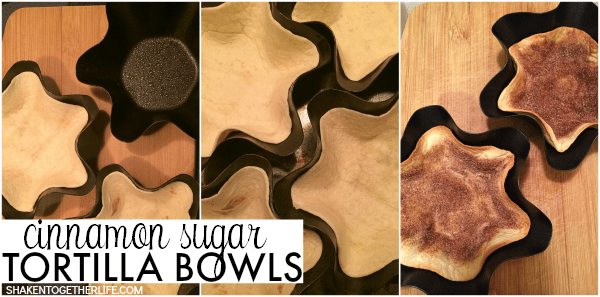 Once those cinnamon sugar tortilla bowls are filled with a generous scoop of ice cream, they are drizzled smothered in warm dulce de leche and topped with lots of toasted graham cracker crumbs.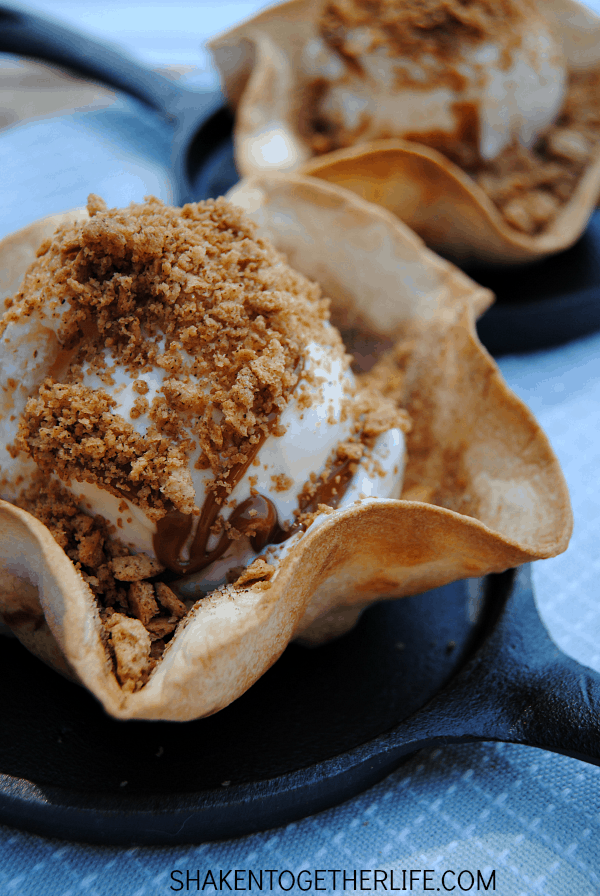 Now, we most definitely have to talk about dulce de leche.  It is made by heating sweetened milk until it thickens and darkens, resulting in a deep caramel-y flavor.  It is pretty much heaven on a spoon.  I may never use regular caramel sauce again.  I have seen people make dulce de leche by heating a can of sweetened condensed milk for 3 – 4 hours in a pot of water, but I just purchased pre-made dulce de leche from our local grocery store.
See all that dark caramel-y goodness?  Do it.  Trust me.

The Cinco de Mayo party doesn't stop there …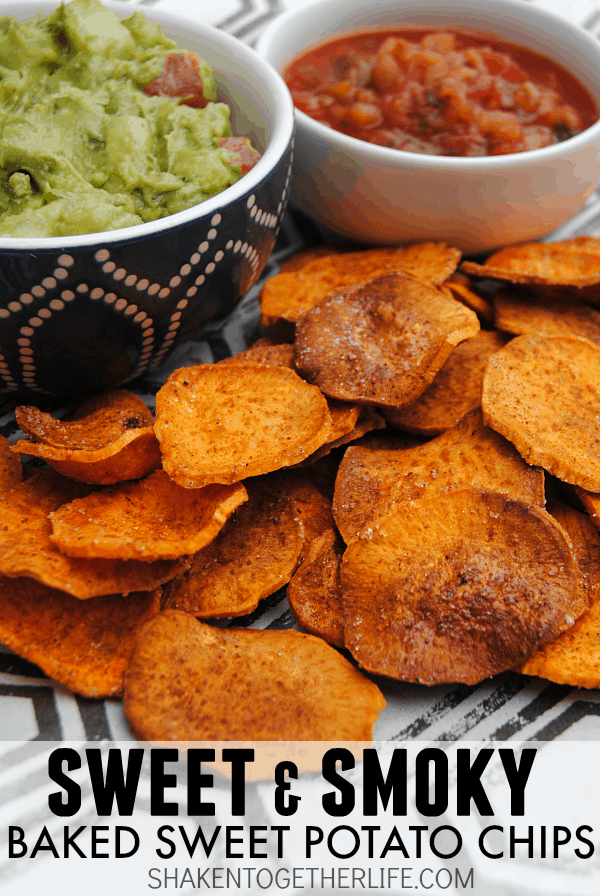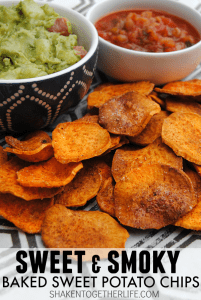 Sweet & Smoky Baked Sweet Potato Chips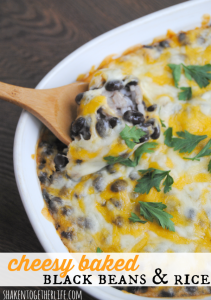 Cheesy Baked Black Beans & Rice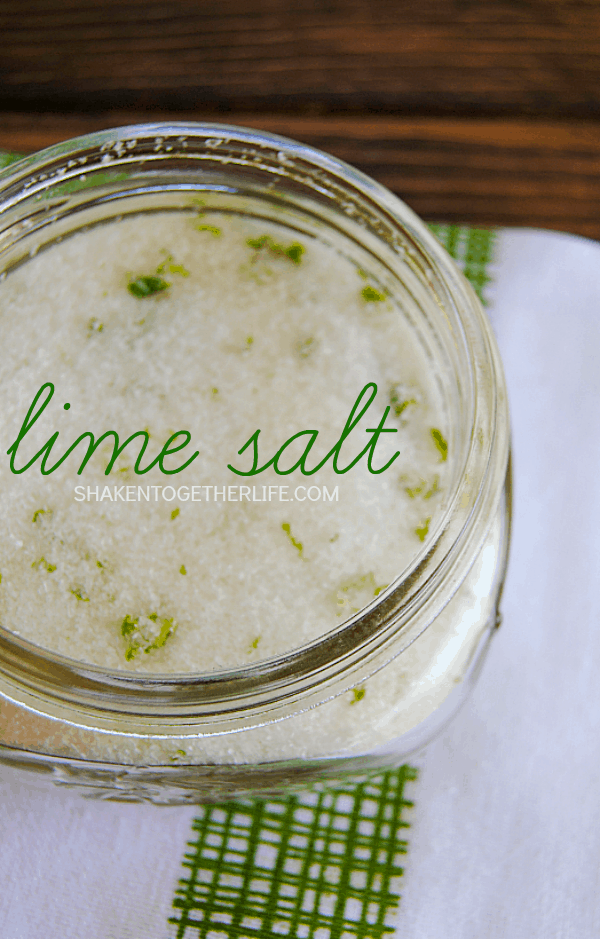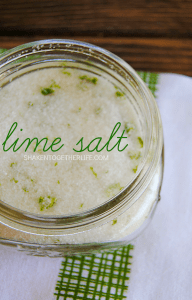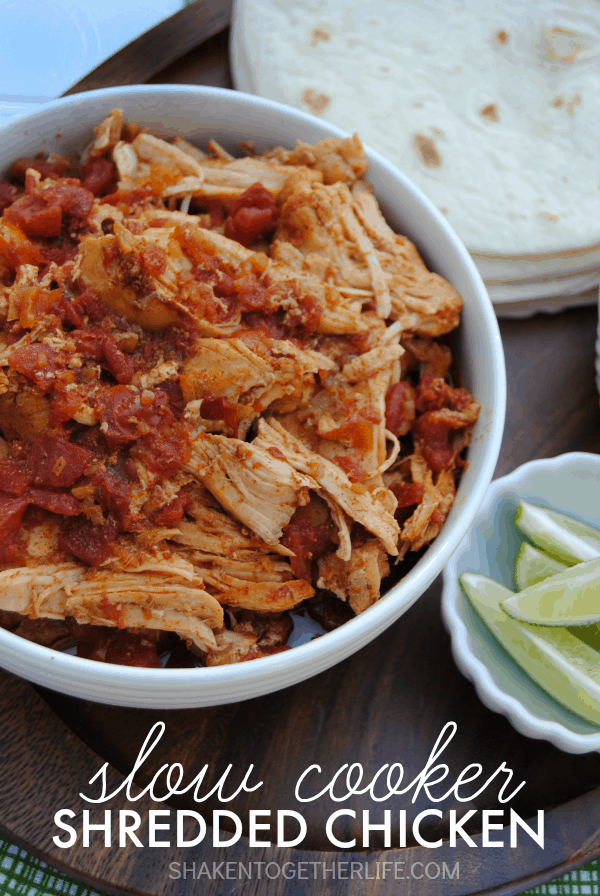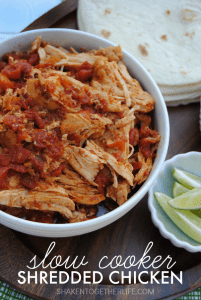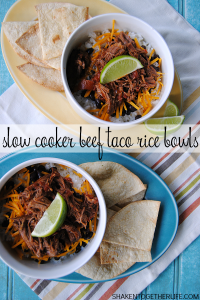 Slow Cooker Beef Taco Rice Bowls
Our Dulce de Leche Fried Ice Cream Sundaes may be shared here: