Welcome back to another post in my holiday gift giving series!  Yesterday I shared DIY confetti glassware – a Christmas and an every day version – and today, I'm sharing a sweet little food gift that is perfect for kiddos, neighbors, party goers and more!
DIY Gingerbread House Kit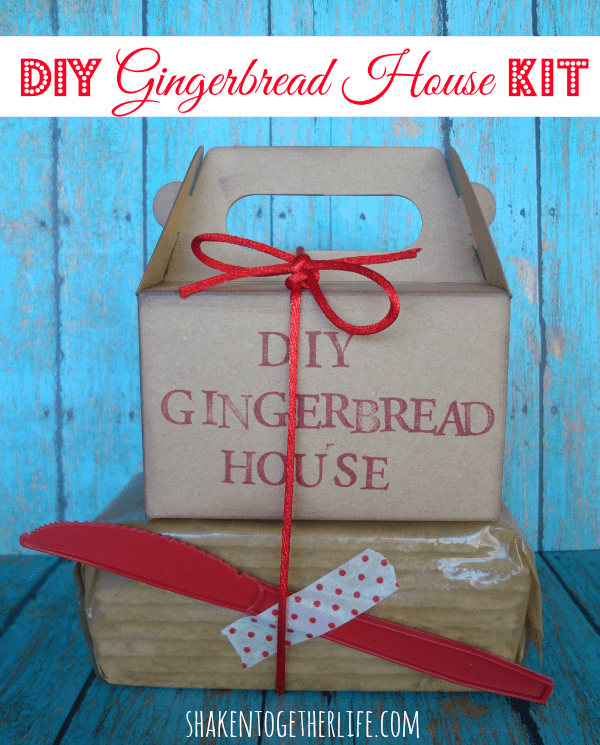 This cute little kit features a package of graham crackers with a knife attached with colorful washi tape and a gable box stuffed to the brim with all of the treats and trimmings for a gingerbread house!  My boys (yep, even at 11 and 13) were chomping at the bit to know what was inside that little box!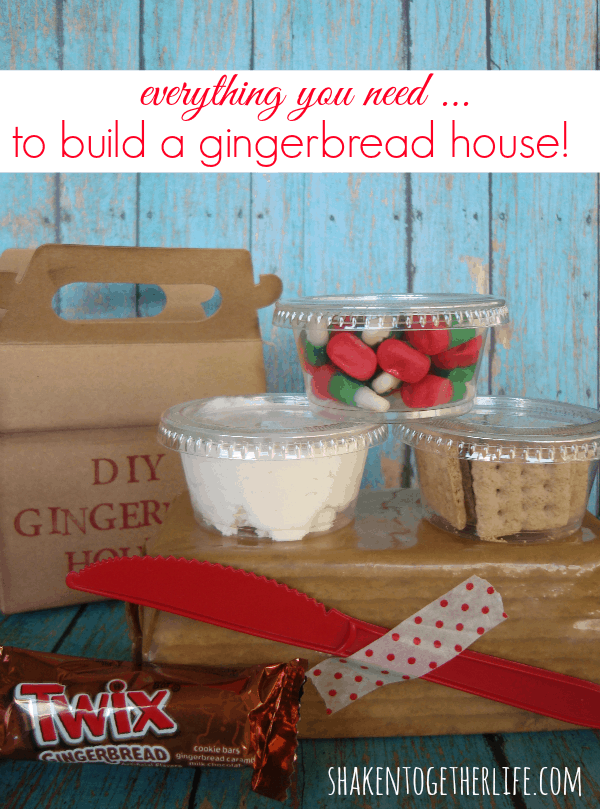 Once that little box is open, tucked inside you'll find:  a gingerbread Twix (great for a light pole or a walk way or a nibble) and little containers filled with frosting (the sweet glue), mini graham crackers (perfect for shingles, windows and doors) and holiday candy corn (but you could use a mixture of sprinkles and any other candy you have on hand)!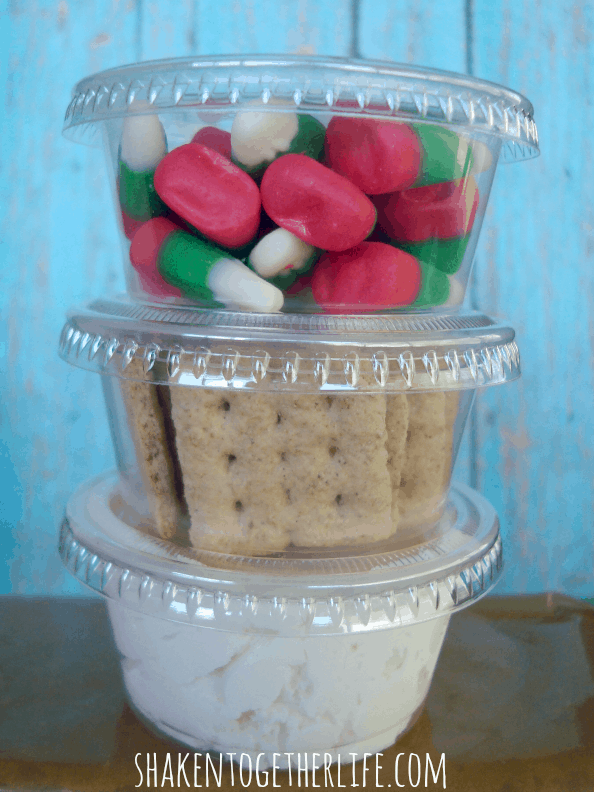 Grab your camera, cover your table and pass out the DIY gingerbread house kits!  A little village of gingerbread houses will sprout right up at your kitchen table!  These kits would be so fun for a class party or a holiday birthday party!
In my humble opinion, the cuteness really does come from all the little details: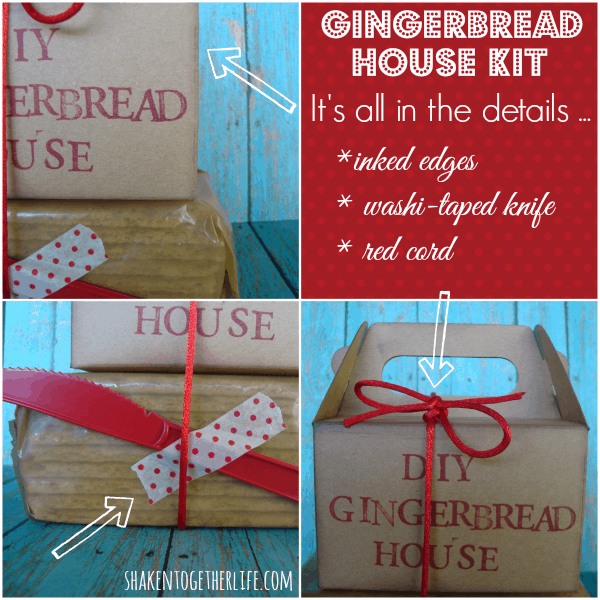 Before I folded the box into shape, I stamped "DIY Gingerbread House" on the front of it.  Then, I used a small brown ink pad to "ink" the edges – basically just run the ink pad around any corner or edge of the box.  I think it makes it look like a baked cookie!  I taped a bright red plastic knife to the graham crackers with polka dot washi tape and then stacked everything up and tied it with festive red cord.
More gingerbread!!
Gingersnap Cheesecake Truffles – close enough, right?!
 This post may be shared at these awesome link parties: