When I started using Young Living essential oils, I began researching ways to replace some of the chemical products in our home with more natural versions. I replaced candles with my diffuser and I love diffusing different oils. I made my own lemon mint sugar scrub and lavender bath salts. And now, I'm sharing DIY mason jar gel air fresheners!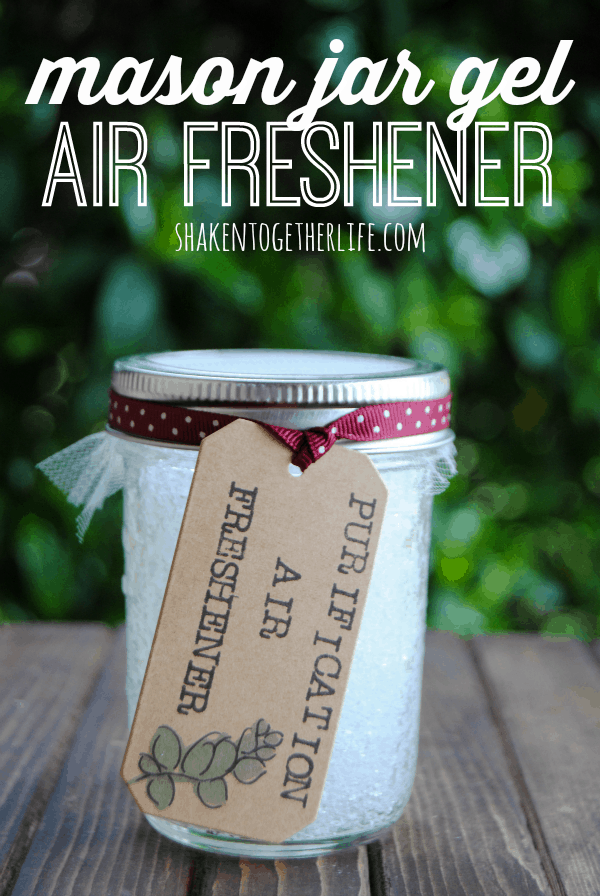 I love that there are no chemically fragrances, no wick to burn and no aerosols to spray! Since there is no liquid to spill, these DIY gel air fresheners are perfect for your car and the mason jars should fit in most standard cup holders. One of these at your desk makes it easy to get a boost from lemon and peppermint during a stressful day. I used Purification to freshen and neutralize odors in my boys' closets. Adding lavender to one of the gel air fresheners would be perfect on your bedside table!
**These air fresheners are best used in small spaces - your car, closet, at your desk, etc. Since the oils are not diffusing into the air or being sprayed, they won't scent a large room or space. If the scent becomes too faint, add a teaspoon or two of warm water and a few more drops of oil to freshen it back up! (Check out the Cinnamon Orange and Winter Fresh versions below, too!)**
Make DIY Mason Jar Gel Air Fresheners
In a bowl, stir together 1 teaspoon polymer absorbent crystals*, 1 cup of water and 10-15 drops of essential oils.
I used Purification essential oil for the air fresheners for my boys' rooms and in my car - it is SO fresh and clean smelling!
Stir together until blended and add a little more water if necessary - there should not be any dry powder/crystals left.
You can also add coloring to the gel, but I love the translucent/white color of the air freshener, so I left it out.
Split the mixture between two half-pint mason jars.
To use immediately, place a thin piece of lace or tulle over the jar and screw on the ring.
When giving for gifts, leave the jar lid in place, place the lace/tulle over the lid and screw on the ring. You may want to add a tag with instructions and note which essential oil you added.
If the gel starts to dry out, you can refresh it with a little additional water and another drop or two of oil.
*I purchased 2 lbs. of the small polymers from Watersorb. From the Watersorb site: "With an essentially neutral pH, Watersorb super absorbent polymers will break down into nitrogen, carbon dioxide and water with no residual toxicity." I am not a scientist, but I personally felt comfortable using these for this project.
There are also several types of water absorbing polymers available on Amazon as well.
Purification is one of my favorite Young Living essential oils. The fragrance is mild and slightly citrus-y and can be used for many purposes around our home: added to laundry you've left in the washer a little too long, put a drop on a few cotton balls to freshen shoes or your gym bag and of course, it's a great fresh fragrance for these air fresheners.
More Essential Oil DIYs ...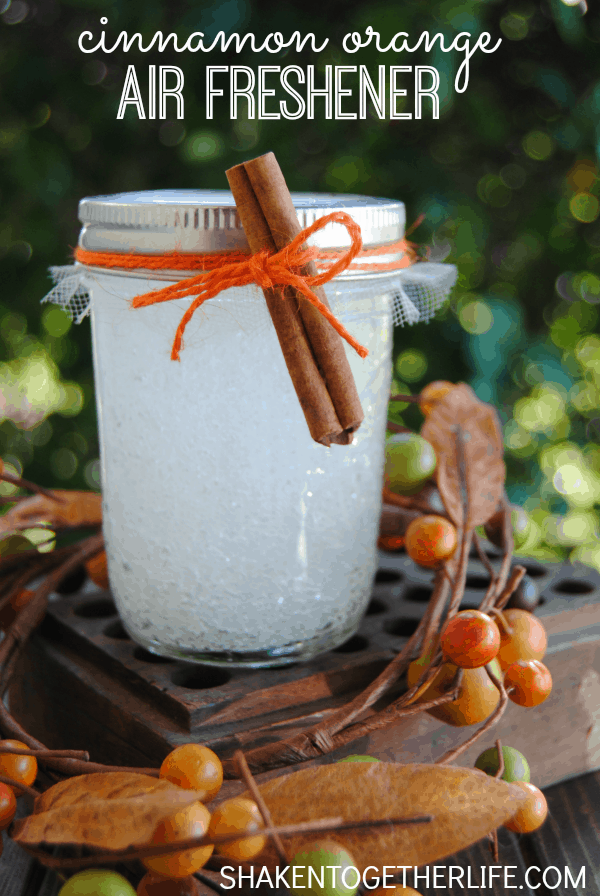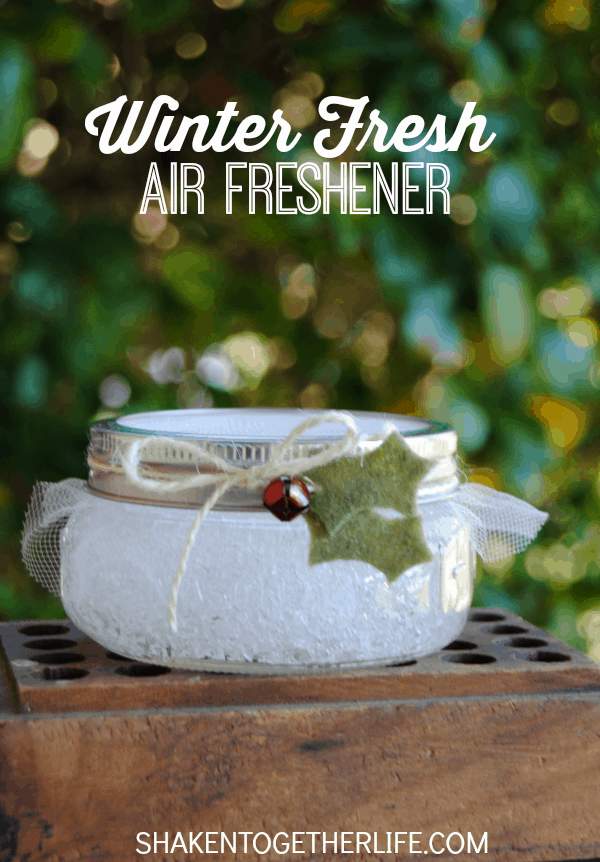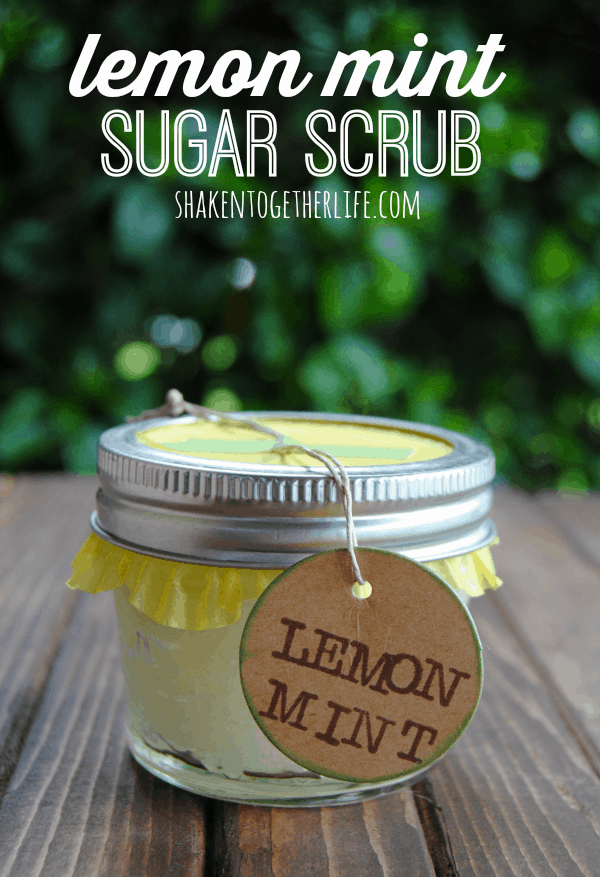 Uplifting Lemon Mint Sugar Scrub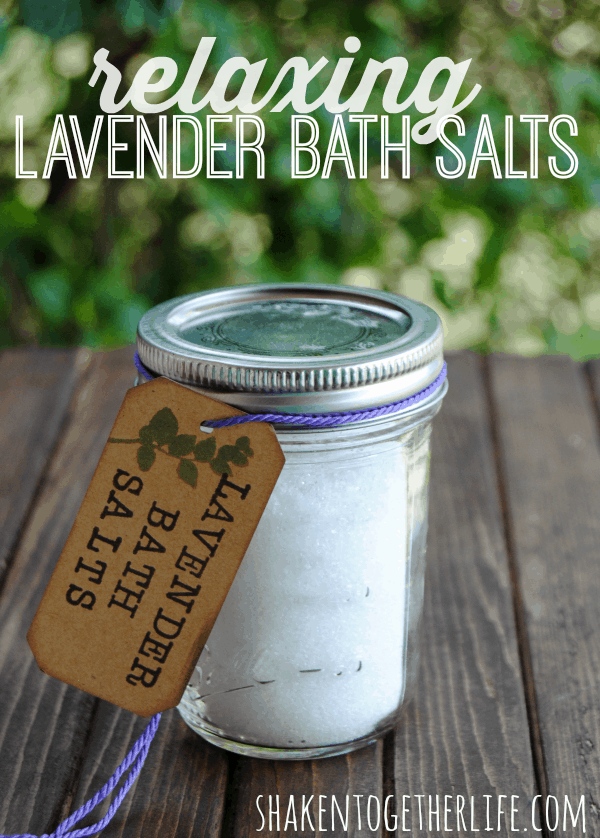 Want to know more about Young Living Essential Oils?
Join Simply Essentials – my Facebook Group where I regularly share information, post special offers and more!
Follow my All Things Essential Oil Pinterest Board for more great ideas!
Sign up to be a Retail Customer or a Wholesale Distributor (and save 24%)!
Disclosure: I am not a doctor or medical professional. I am a momma and wife exploring how essential oils are helping our family. Any personal testimony is 100% honest. Read, research and find what works for you and your family. This statement has not been evaluated by the Food and Drug Administration. This product is not intended to treat, diagnose or cure disease.