I know this may sound silly, but this is really the first year I can put together a "blast from the past" post with my Springalicious project from last year!! Woo hoo!! And it's kind of fun to see what was going on back then … I was celebrating 100 followers and now I'm close to 800 – pretty sweet!!

Now, bear in mind, this was really the first time I was buckling down and blogging with a purpose and on a more regular basis. But without further ado … a few Spring things from the past!!

What about a sweet little Spring tree? Take a Target Dollar Spot tree and make straight pin butterflies, clothespin caterpillars and paper mushrooms! This would be a great centerpiece, Spring-y addition to your desk at work or project with the kiddos 🙂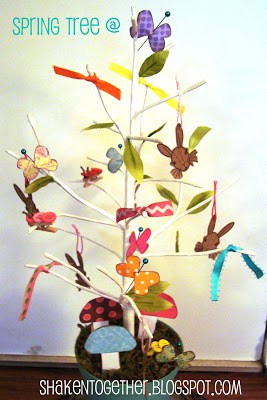 And I made this cute Spring critter garland from upcycled chipboard restautant coasters! These chicks and bunnies were quick and inexpensive … perfect to add to a Spring party or mantel!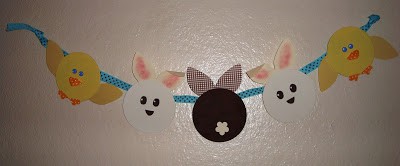 I normally update the three frames by my front door each season … here are my "Hello Spring" frames! More straight pin butterflies, kites and felt chocolate bunnies!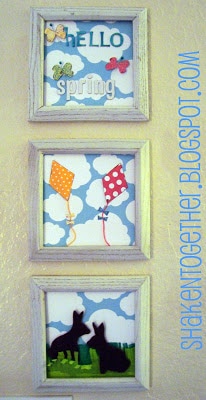 I am looking forward to 9 days off from work starting this Saturday – yippee! Two weekends with no baseball games, time to spend with The Bugs and The Saint, my grandparents who are in town from Ohio, craft, photograph and bake … oh joy!! So get ready for some new posts, great ideas and sweet treats!! If you want to pin any of these "blast from the past" projects, head on over to the original posts by clicking on the links in the description … pretty please! 🙂