Give classic caprese a tangy two-bite twist with Cream Cheese Caprese Cracker Bites!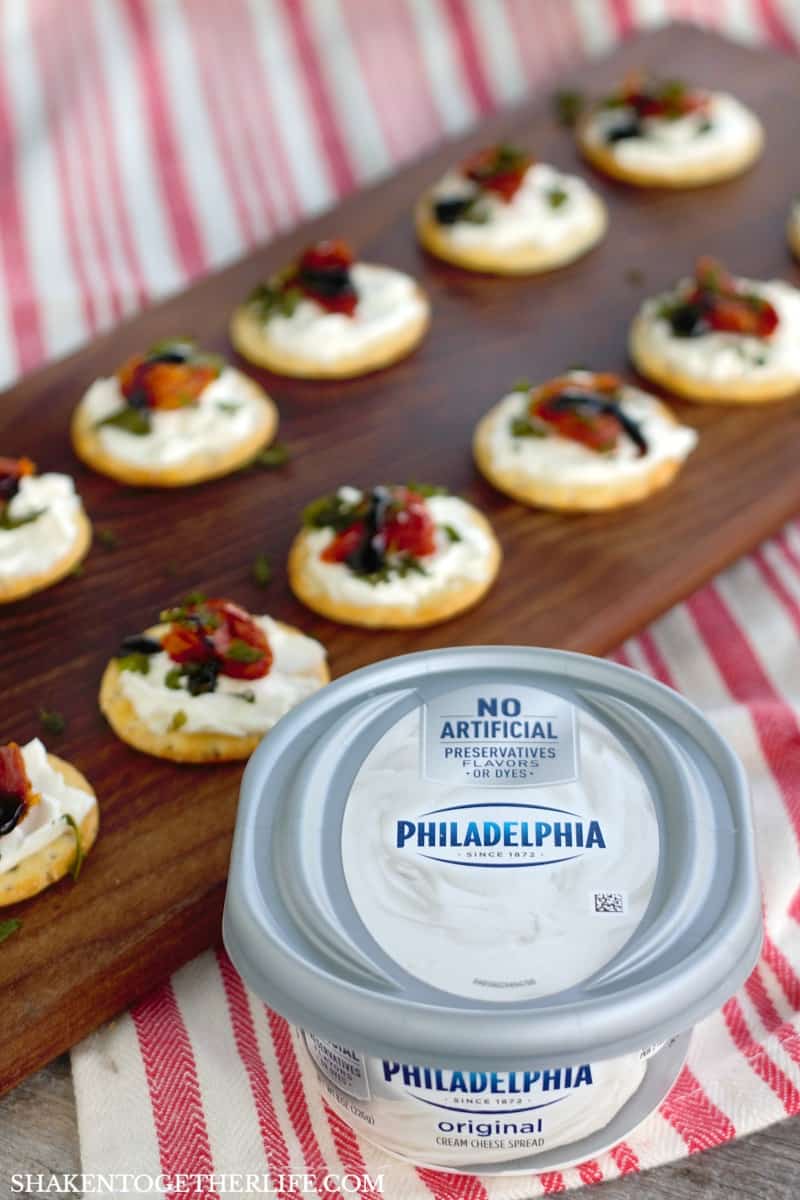 I have long professed my love for appetizers. No party, get together, football game or girls' night is complete without a great spread. So you don't get your tinsel in a tangle this holiday season, I've got a festive, no cook appetizer that you can make in mere minutes!
Cream Cheese Caprese Cracker Bites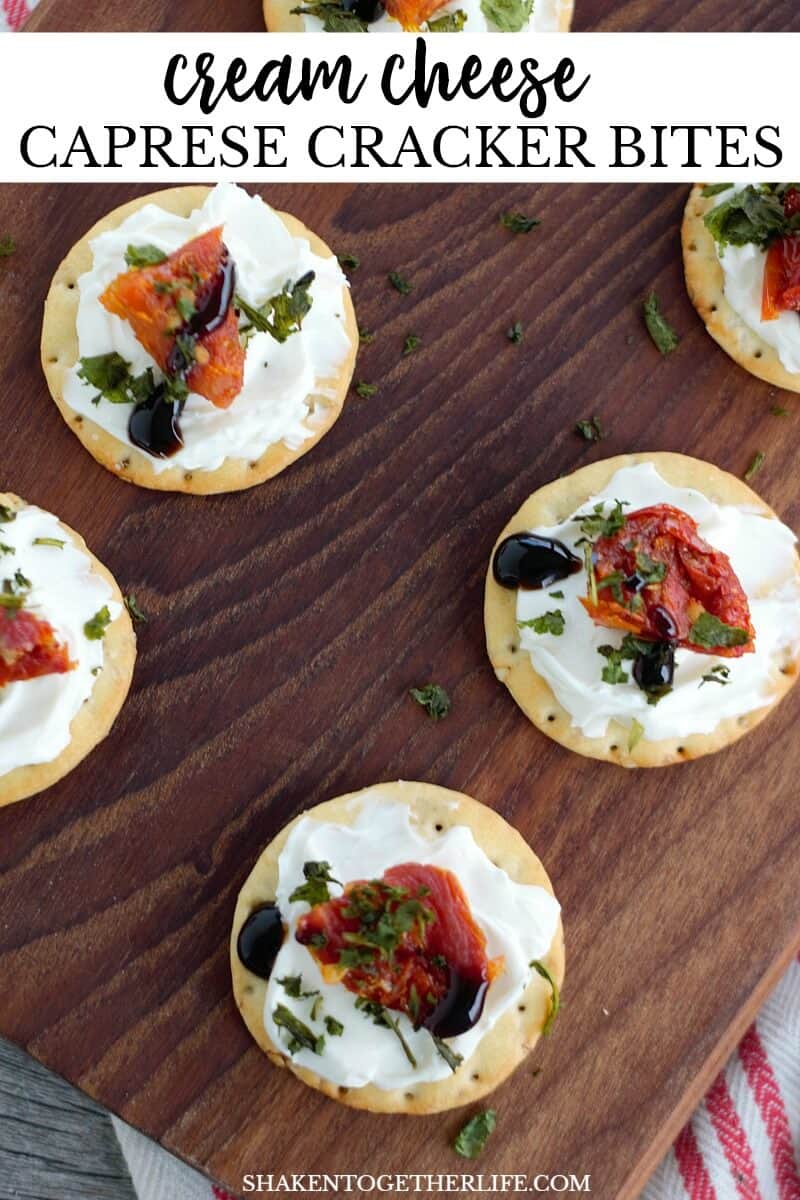 Easy entertaining – like this no cook holiday appetizer – starts with a quick trip to my neighborhood Publix. Do you know what I love about my Publix store? My favorite bagger always waves to me whether I'm in the parking lot, walking the aisles or checking out. And the sweet cashier I see every Saturday morning always asks about my boys. It makes a routine task like weekly grocery shopping a little happier … and the world can always use a little dose of happy, right?!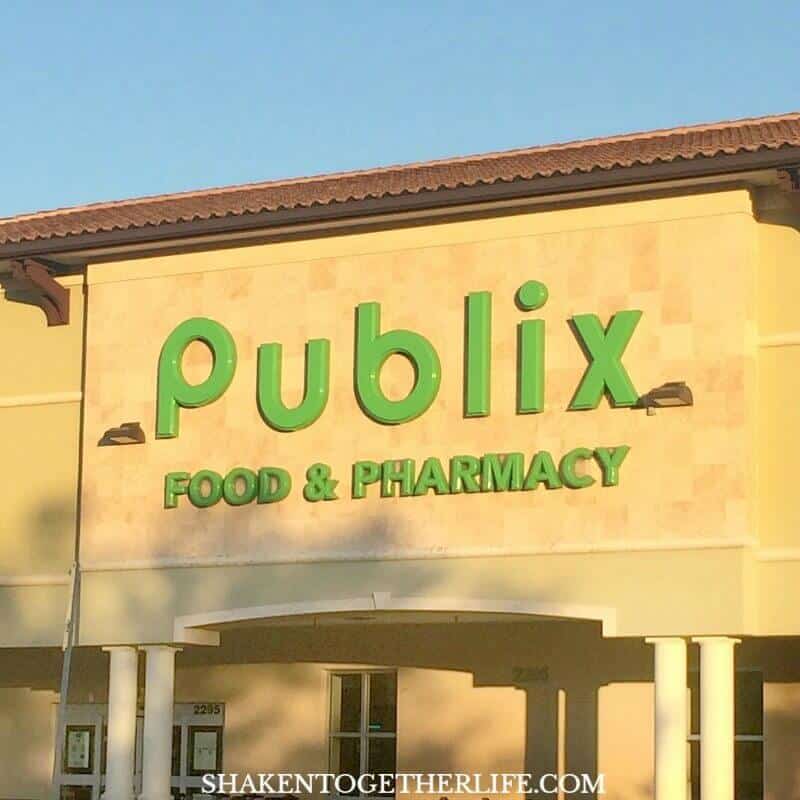 On my most recent Publix trip, I picked up some of my holiday entertaining staples:
Crackers – I keep a variety on hand to pull together quick snacks during the busy holiday season.
Sun-dried tomatoes in oil – These flavorful tomatoes are great for toppings, dips, flatbreads, charcuterie boards and more.
Lightly dried herbs – I grabbed basil in the produce section to top this snack. You might remember these herbs from this seasonal  cream cheese appetizer.
Balsamic glaze – This thick, tangy glaze is delicious paired with cheese, meat and even fruit.
PHILDELPHIA Original Cream Cheese Spread and PHILADELPHIA Garden Vegetable Cream Cheese Spread – PHILADELPHIA Cream Cheese Spread comes in both sweet and savory flavors and provides the creamy, delicious base for so many easy appetizers and snacks! Bonus – it does not contain any artificial preservatives, flavors or dyes!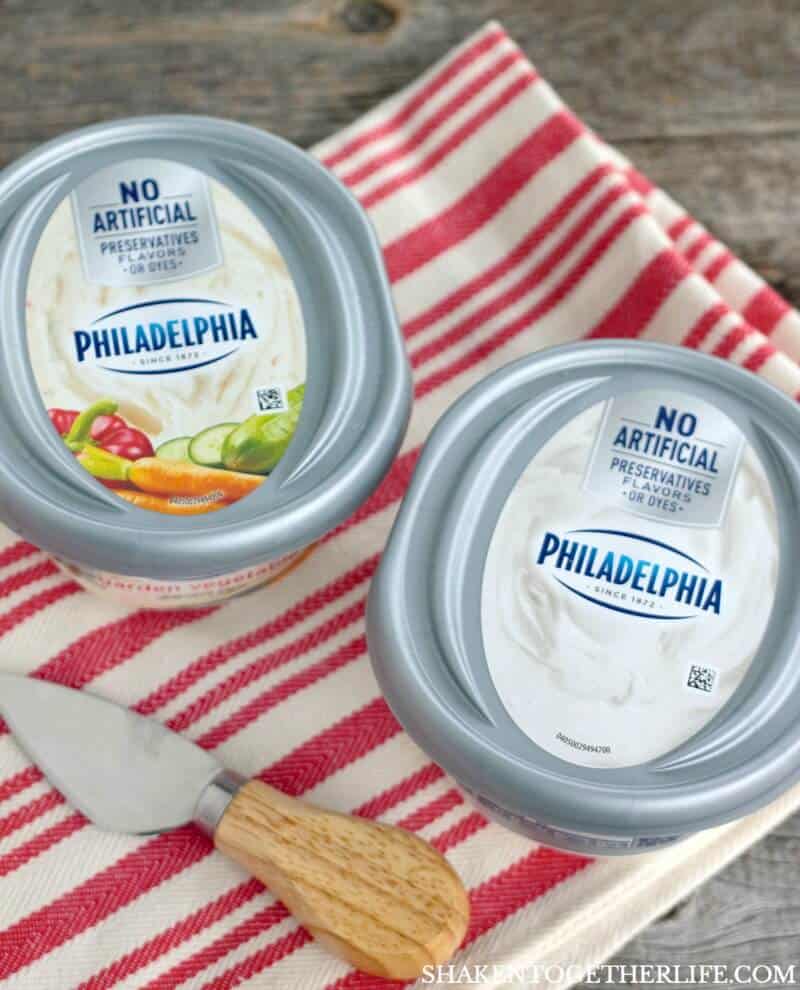 Just before your event, assemble these caprese cracker bites with those 5 basic ingredients.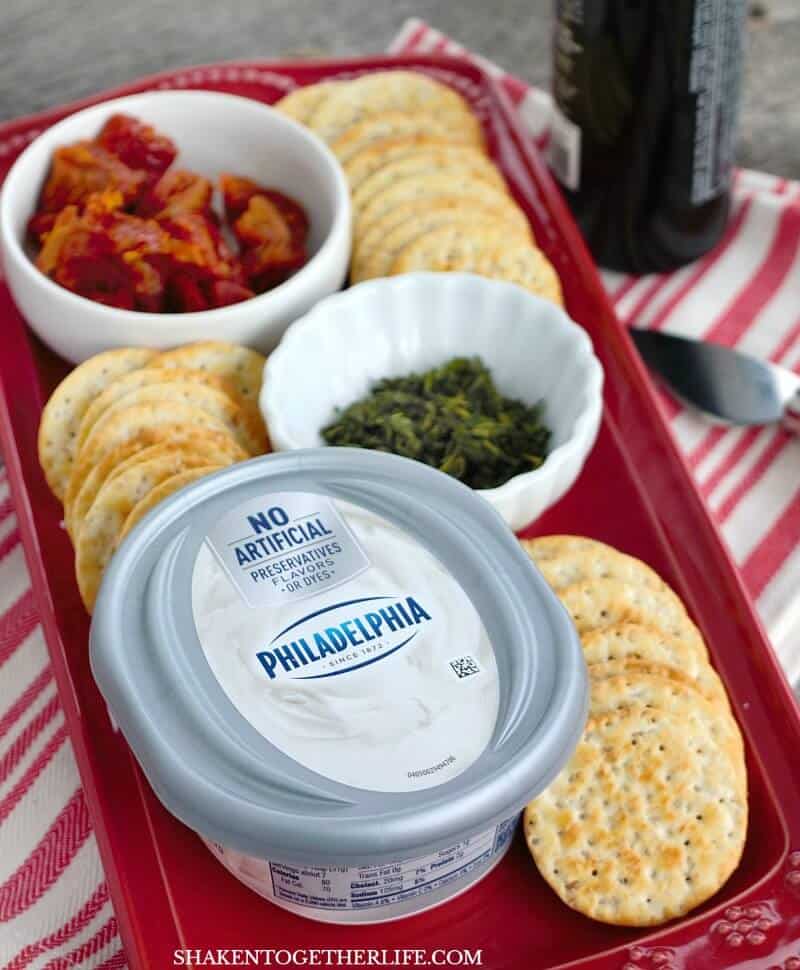 How to Make Cream Cheese Caprese Cracker Bites
Spread a layer of cool, creamy PHILADELPHIA Original Cream Cheese Spread on a sturdy cracker.
Add a chopped sun dried tomato.
Sprinkle with a touch of basil.
Add a light drizzle of balsamic glaze.
Enjoy!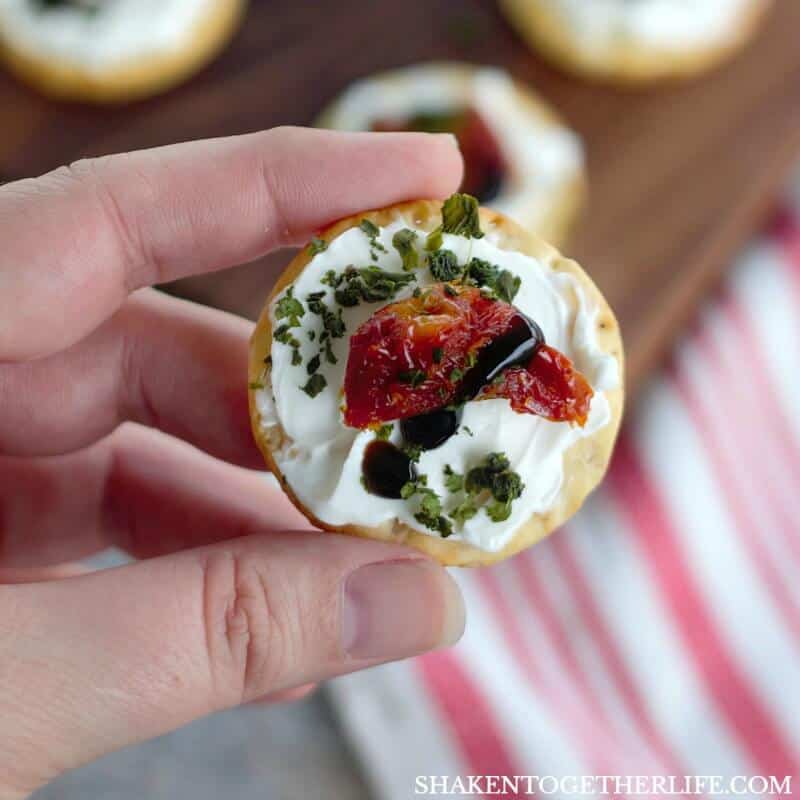 These festive holiday appetizers are BEYOND delicious! A crisp cracker gives way to cool, velvety PHILADELPHIA Cream Cheese Spread. That familiar tang complements the briny sun-dried tomato, earthy basil and slightly sweet balsamic drizzle.