It may only be May, but in Florida it is HOT!  Our heat index has been inching closer and closer to 100* and it is not even Summer yet! So, something sweet and frozen is a must!  And if you must make something sweet and frozen, why not stuff cookie dough Oreos with cookie dough ice cream for glorious two bite wonders … cookie dough Oreo ice cream sandwiches!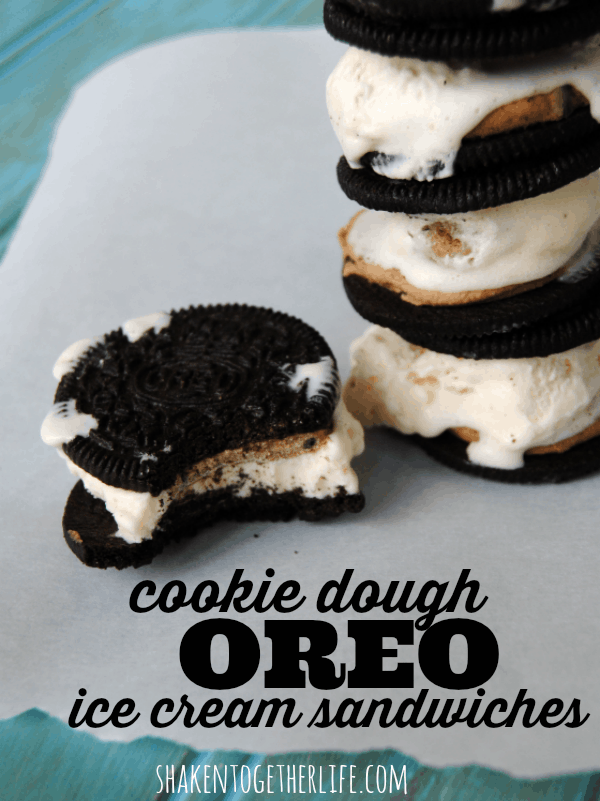 In full disclosure, I should really call these cookie dough COOKIE DOUGH Oreo ice cream sandwiches!  As if cookie dough Oreos weren't delicious enough of their own accord, I stuffed in a scoop of cookie dough ice cream and then popped them back in the freezer for a ridiculously amazing two or three bites of ice cream sandwich spectacular!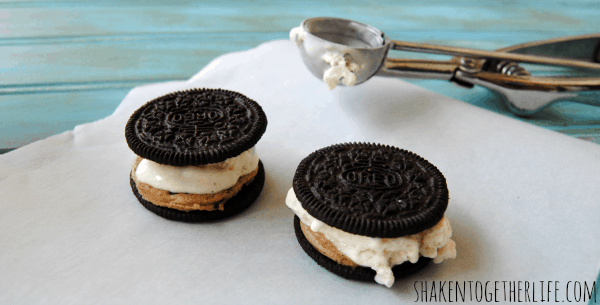 There is no real "recipe" here, but I'll walk you through the steps to get to your own freezer full of double cookie dough goodness, k? First, carefully open your Oreos.  I laid them out on a sheet tray lined with parchment paper with the cookie dough filling cookie halves facing up.  Use a small cookie scoop to top each cookie half with a scoop of cookie dough ice cream.  It should be just softened so you can squoosh it down just a little bit as you replace the top cookie.  If you live in Florida, work quick.  You can see from my pictures that it already started to melt by the time I got to the last Oreo on the tray.  Once you have replaced the top cookies, pop these guys into the freezer until the ice cream has hardened.  Then, hide them waaaaaay in the back behind the frozen peas 😉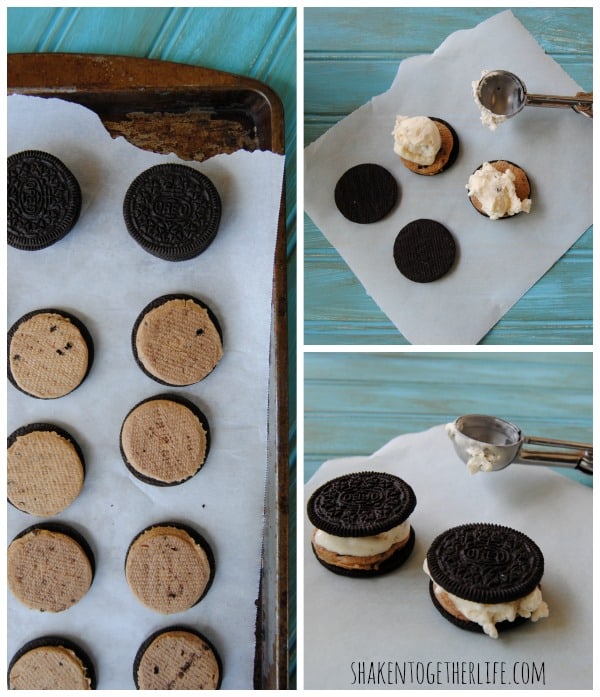 Oh, alright.  Just hide one or two behind the frozen peas and then share the rest with your friends and family!  Happy delicious Summer!


More frosty and frozen treats …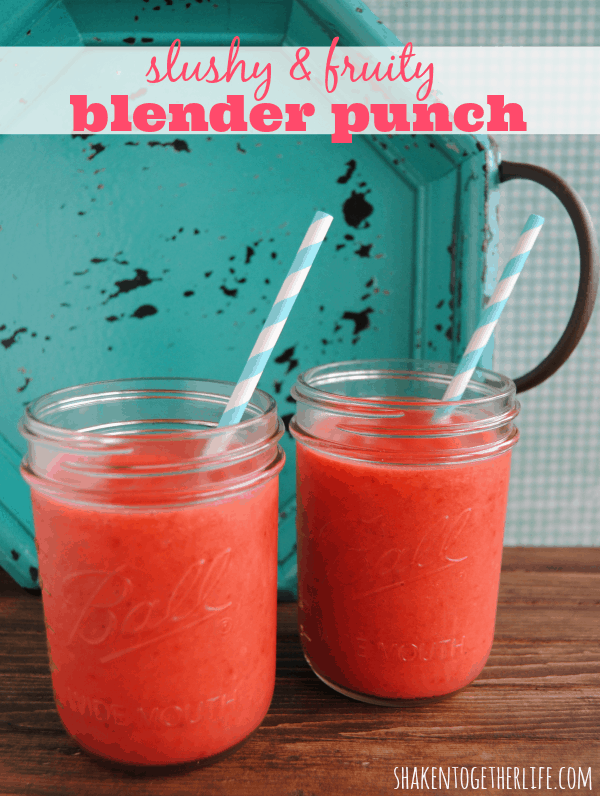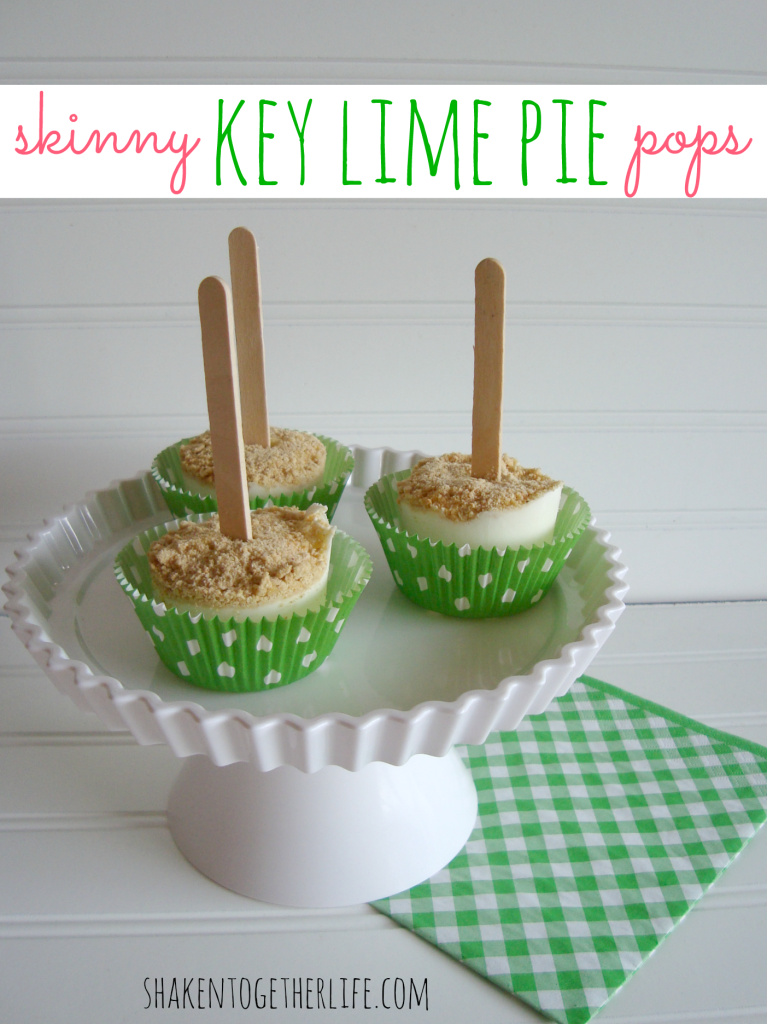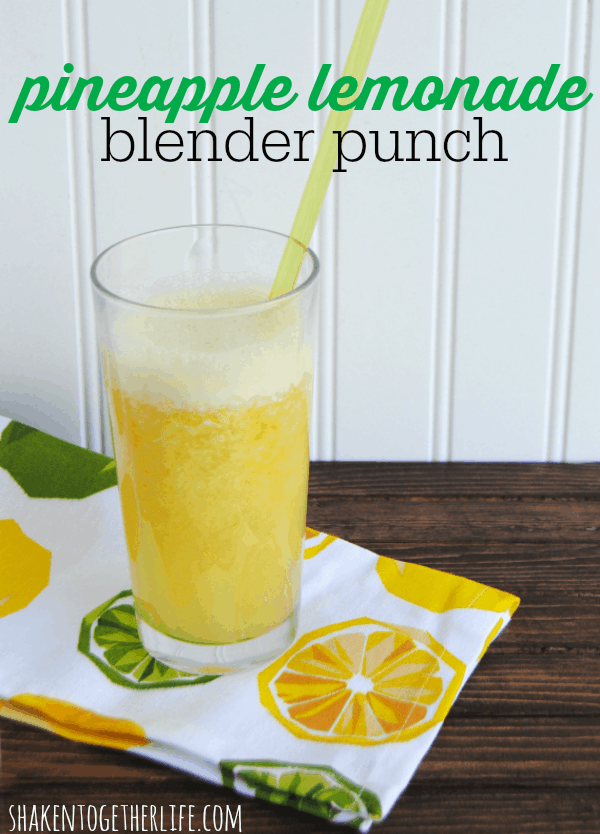 Pineapple Lemonade Blender Punch
Check out my Frosty & Frozen Stuff Pinterest Board, too!
This post may be shared at these link parties: