Last weekend, I hosted an unbelievably fun "Wine, Cheese & Trees" Social Artworking painting party for a few friends. I gave you a quick glimpse at the colorful painting party favors that were full of treats for my guests, but today I am back to share all of the details with you! I'm pretty sure if you've been around for a while, you know that I can't host a party without fun food and drinks. And this party was no exception!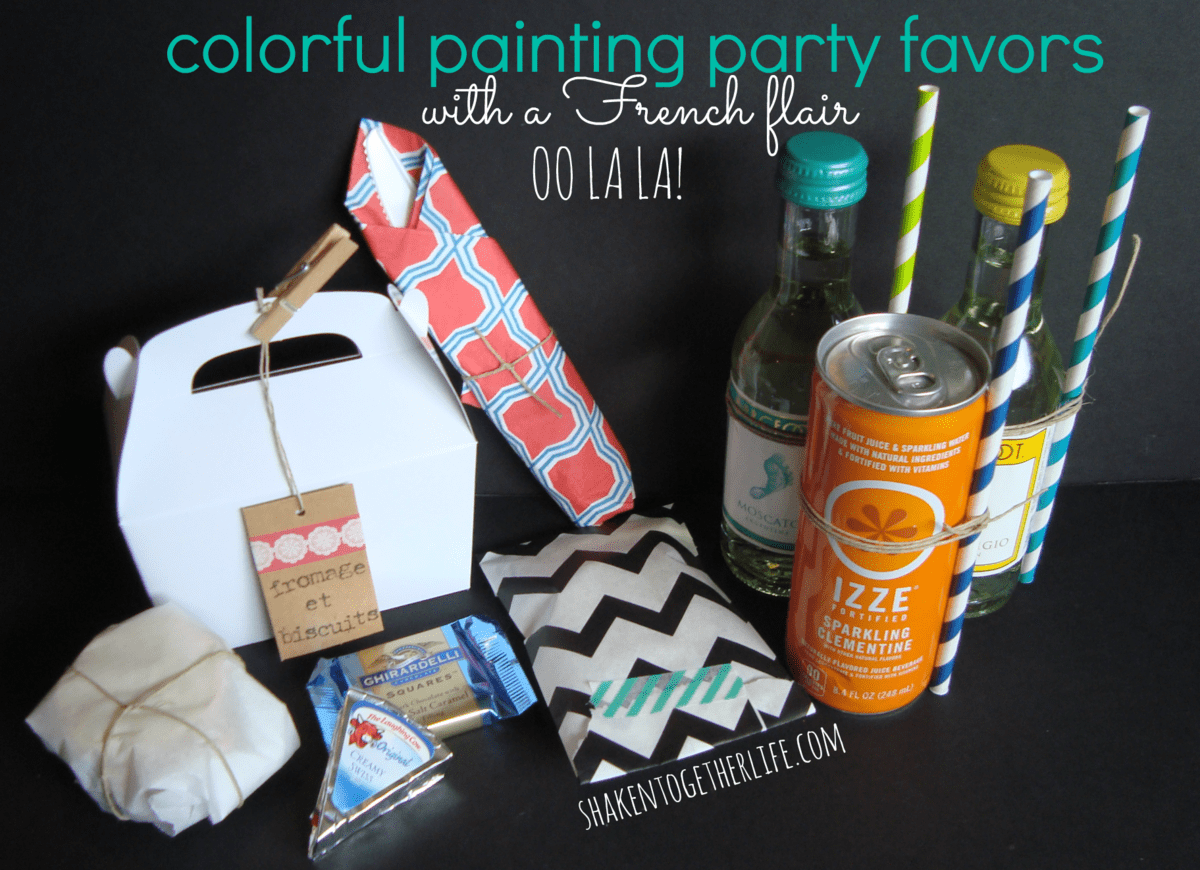 There are a lot of details that made these favors so fun! Striped straws, chevron bags sealed with washi tape, rustic wrapped crackers and a white gable box with a tag stamped with the contents in French! Thank goodness for online translation!
First, I tied striped paper straws to mini bottles of wine and fizzy clementine soda!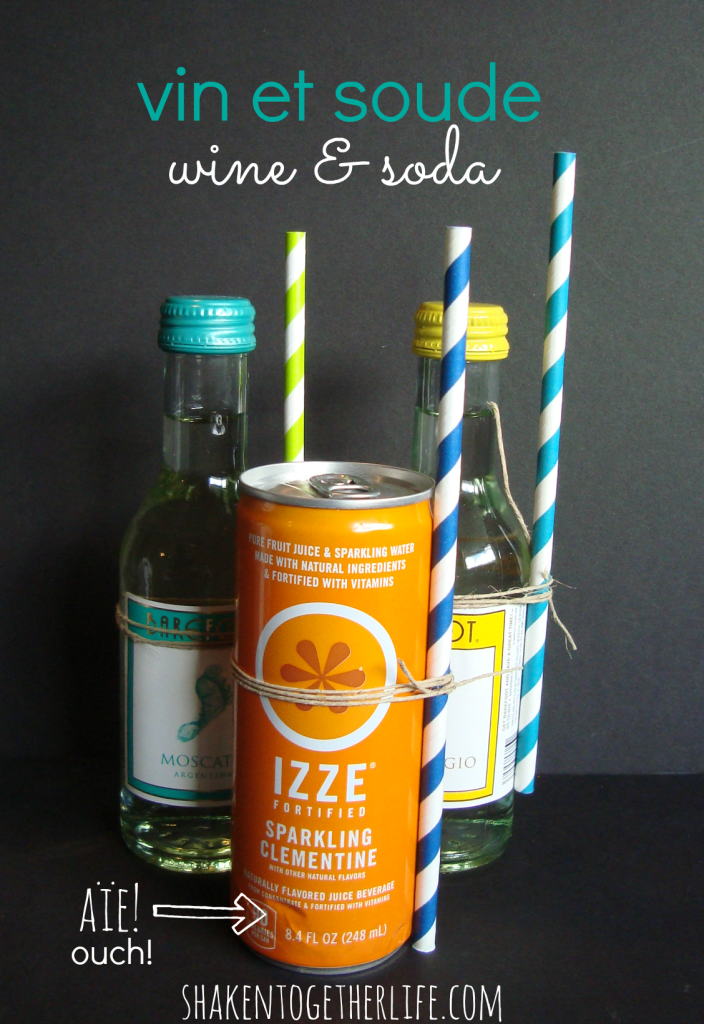 Then, I wrapped crackers in parchment paper and tied them with twine. I added a wedge of Laughing Cow cheese and tucked them both in white gable boxes that I found at Michael's. I stamped a kraft tag with fromage et biscuits (cheese & crackers), added a strip of washi tape and clipped it on the box with a mini clothespin. SO cute!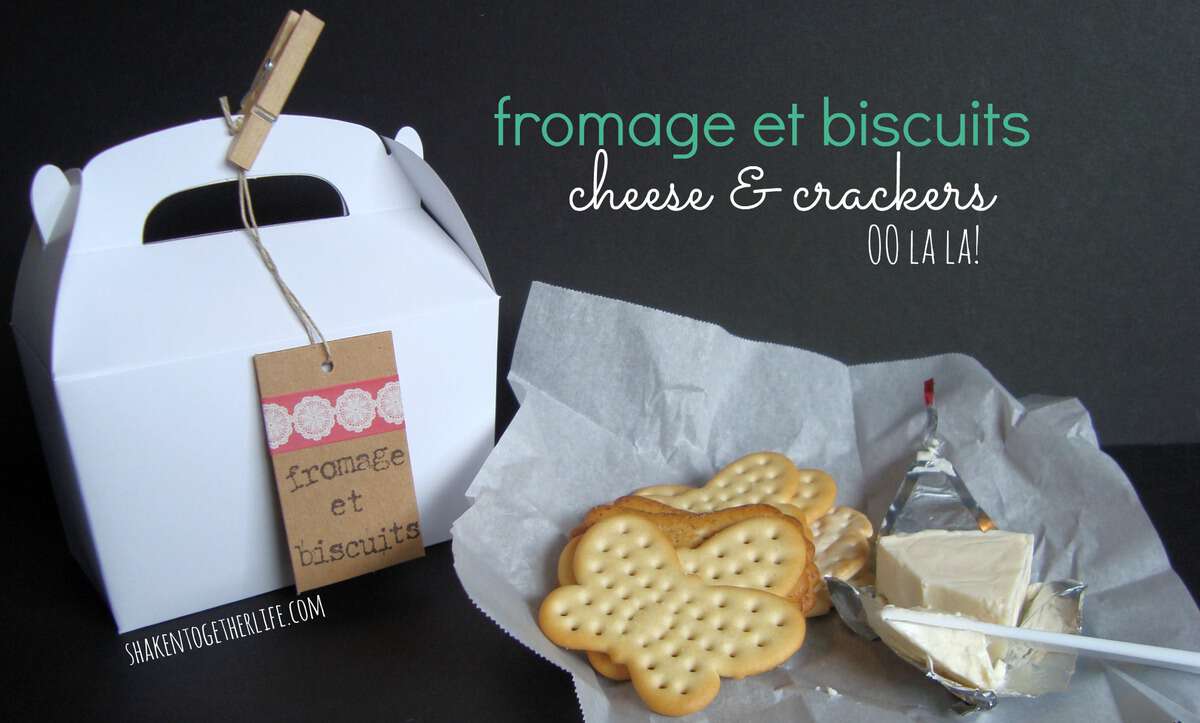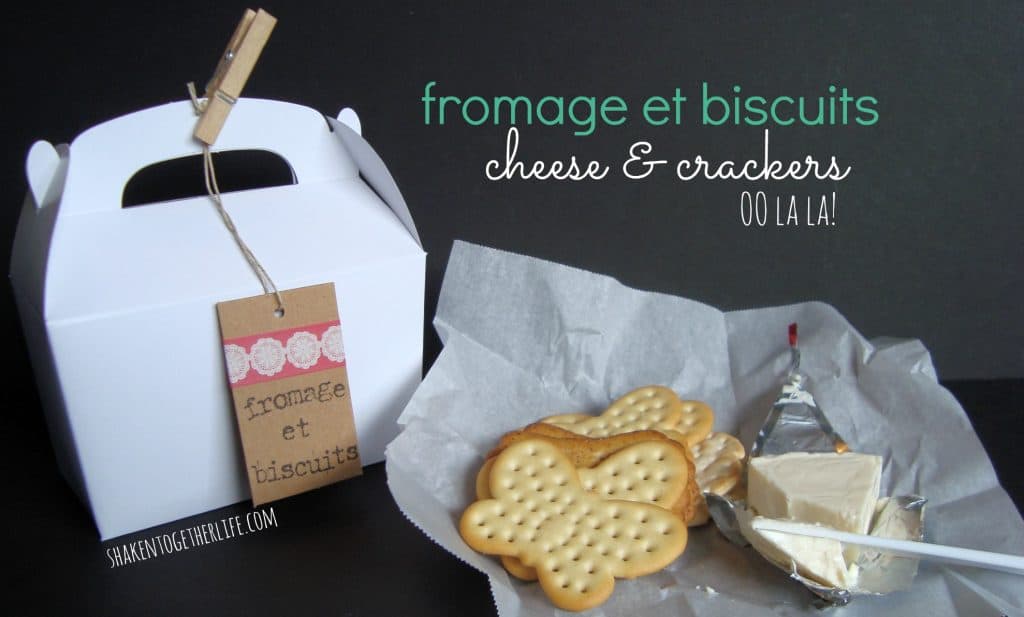 To satisfy our sweet tooth, I grabbed these chevron bags from my stash (snagged from Pick Your Plum a while back), added some crispy orange and ginger cookies and sealed the bag with another piece of washi tape.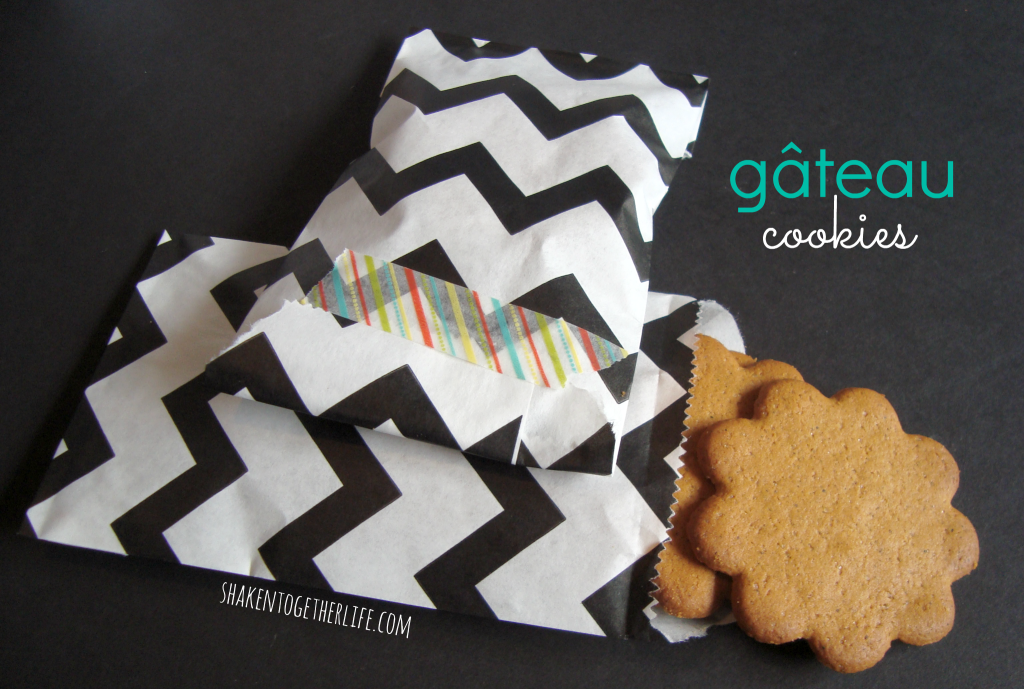 I wrapped a plastic knife in a colorful napkin and tied it with twine, added a square of salted caramel Ghiradelli chocolate and tucked everything in a brightly colored plastic basket (hello, Target Dollar Spot!) to make it easy for each guest to take it back to the table!
Vintage Baseball Party – "concession stand" food and easy decorations!
80s Party – food, party favors, decorations & more!