Sooooooo, remember yesterday when I shared the recipe for coconut vanilla krispie treats and told you that you may want to make a double batch? Now, you can cut them into squares and they will be delicious and your world will go on turning. BUT! Cut them out into cute little bunny shapes, stick them on a polka dot straw and tie them with a bright Spring ribbon? Your world will be rocked with cuteness!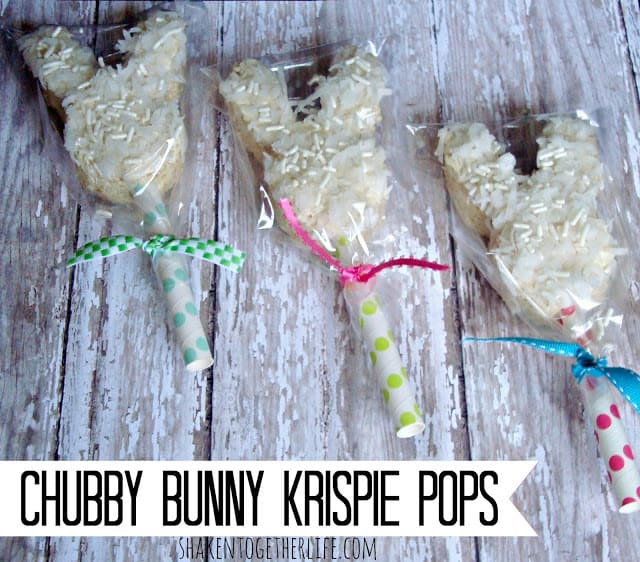 So first, you'll need to whip up a batch of those coconut vanilla rice krispie treats. Next, use a bunny cookie cutter (mine is 3.5 inches long) to cut bunny shapes from your pan of treats. I could squeeze in 7 bunnies by careful cookie cutter placement 🙂 Spread them with melted white chocolate and press shredded coconut and white sprinkles onto the chocolate. Allow to cool. Here is what mine looked like: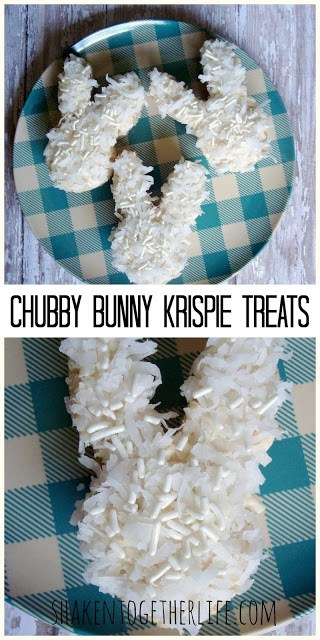 Now, to make the even more adorable chubby bunny krispie pops, you'll need polka dot straws (I found mine at Target in the seasonal Easter section), small cello bags and ribbons.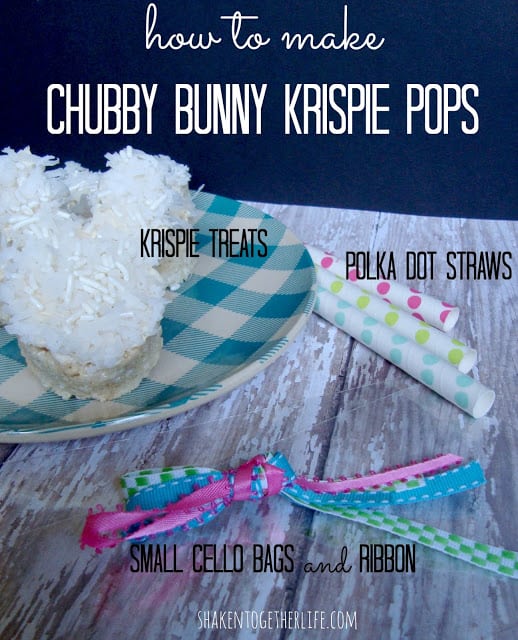 1. Cut each straw in half and gently insert the cut end into the bottom of each bunny krispie treat. You can squeeze the krispie treat around the straw to secure it.
2. Place the pop in the cello bag.
3. Tie it closed with a pretty piece of brightly colored ribbon.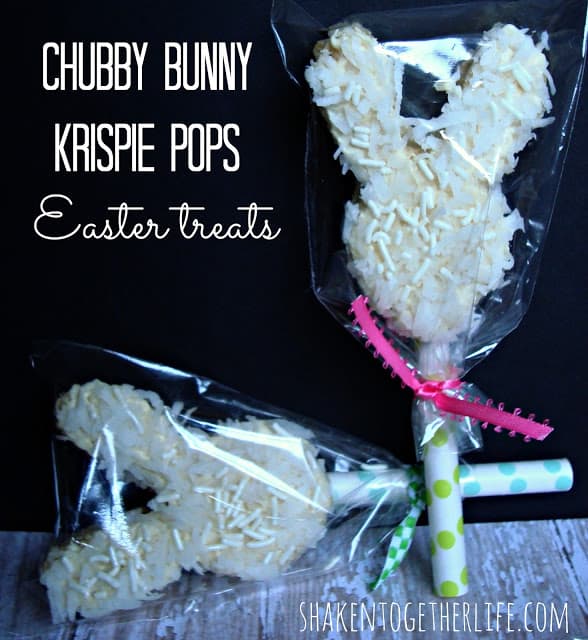 These would be so cute to pass out to teachers, for a class treat (if your school allows homemade treats) or to tuck in an Easter basket! How about a few more Easter ideas?
Bunny lip balm gifts & FREE printable Easter tags
Chicks & bunnies from upcycled chipboard coasters
This post was shared with the blogs on my Link page!