Now that the Valentine flood gates are open, I've got another great DIY candy-free Valentine idea that you can easily make in a few minutes with the kids or crank out for an entire classroom!  While most Valentine cards are tossed after the candy, stickers or toys are removed and enjoyed, this Valentine can be saved for endless games of tic tac toe!
Chalkboard Tic Tac Toe Valentines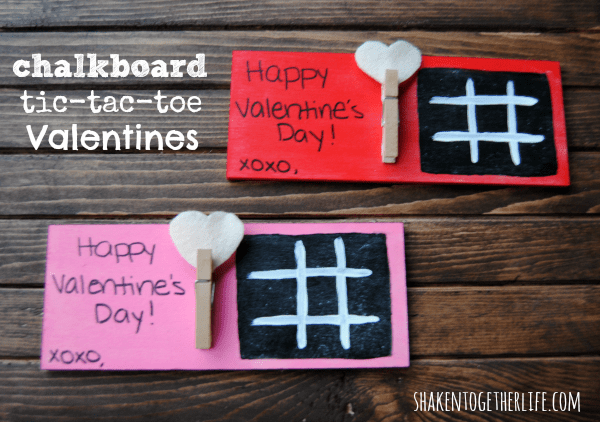 Most of the supplies I used are picture below.  The wood pieces I had on hand were about 7 inches x 3 inches and I have seen them at Walmart and several craft stores.  You can use scrap wood or even pre-cut wood shapes from the craft store.  Just make sure to sand any rough edges since little fingers will be handling these.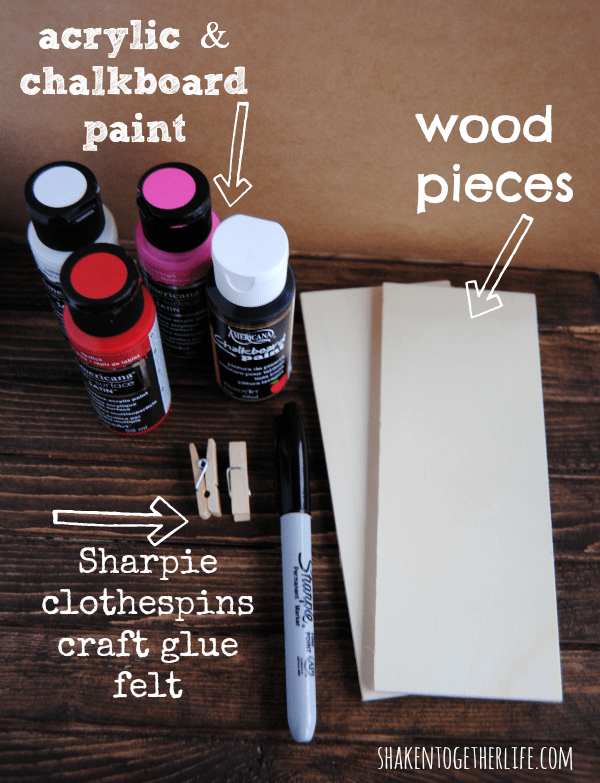 The how-to:
Paint the wood pieces with red or pink acrylic paint.  I did two coats and they dried in minutes.
Use the chalkboard paint to add a square big enough for a tic tac toe board.
Once the chalkboard paint is dry, use white acrylic paint to paint the tic tac toe board.
Here is what you should end up with … it's not perfect, but it is hand made and heart felt!  #Ineedhashtagpaintinglessons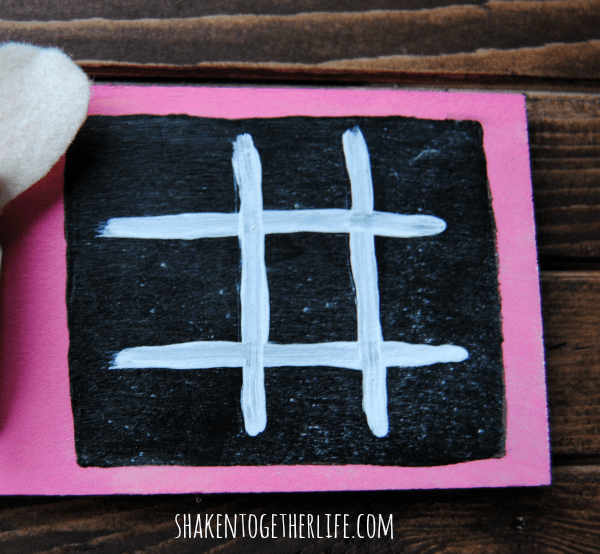 Use the black Sharpie to add a Valentine message.  Make sure to leave room for the "xoxo" and a signature.
Glue the mini clothespin next to the chalkboard tic tac toe board.
Cut out a heart from felt and clip it in your clothespin – instant adorable eraser!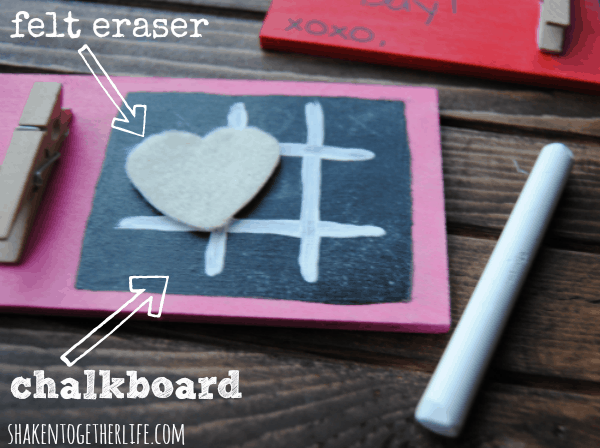 Pop your Valentine in a cello bag with a piece of chalk and your DIY chalkboard tic tac toe Valentines are totally giftable!  Teachers and moms will appreciate a candy-free Valentine and kids will love an interactive Valentine that they can tuck in their desk for a little "xoxo" fun!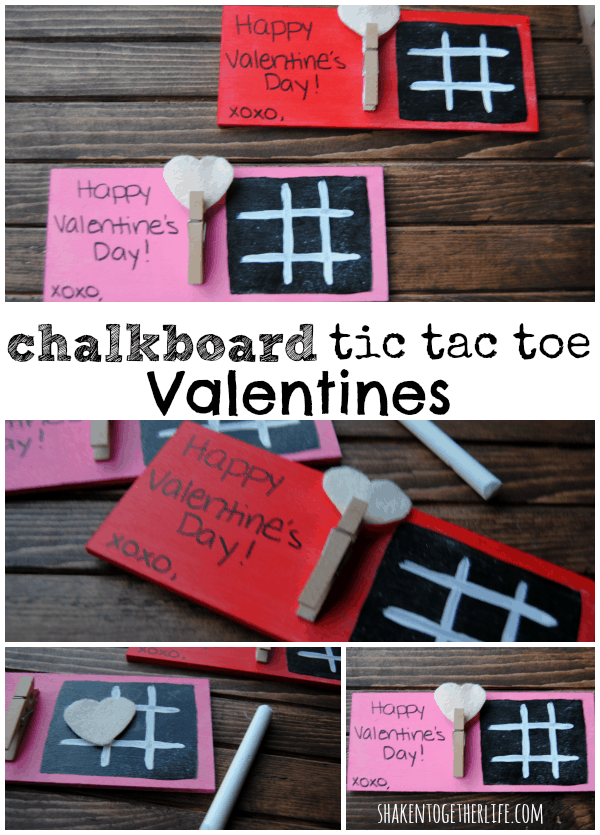 My chalkboard tic tac toe Valentines are another fun installment of Craft Lightning!  You can finds dozens of lovey dovey Valentine ideas that can be made in 15 minutes or less at The Country Chic Cottage and 30 Minute Crafts!
Honestly, I don't have any more candy-free Valentines … yet!  So for now, bring on the sugar!!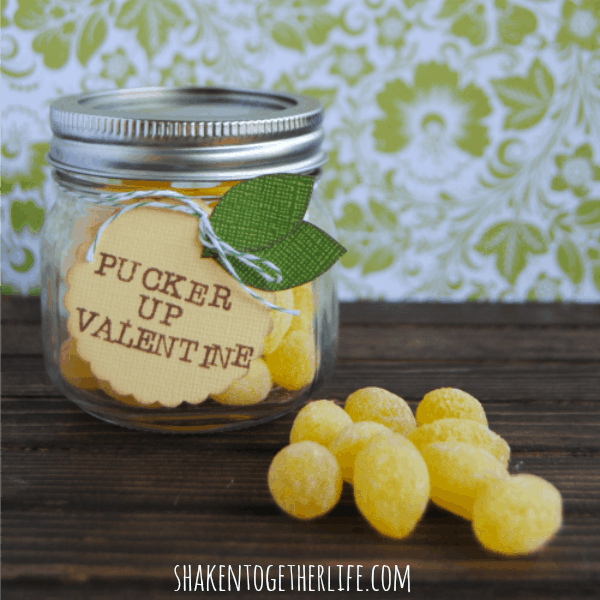 Pucker Up Valentine – Lemon Drop Mason Jar Valentine Gift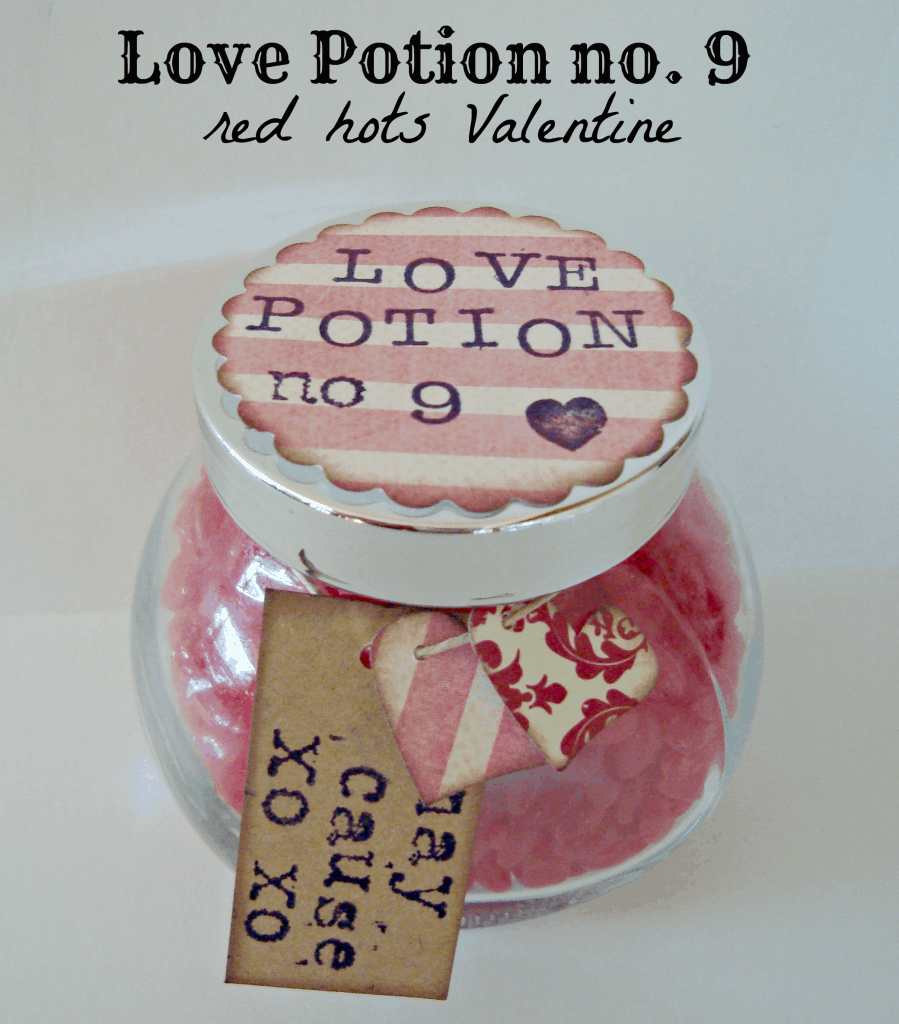 Love Potion No. 9 Red Hots Valentine Gift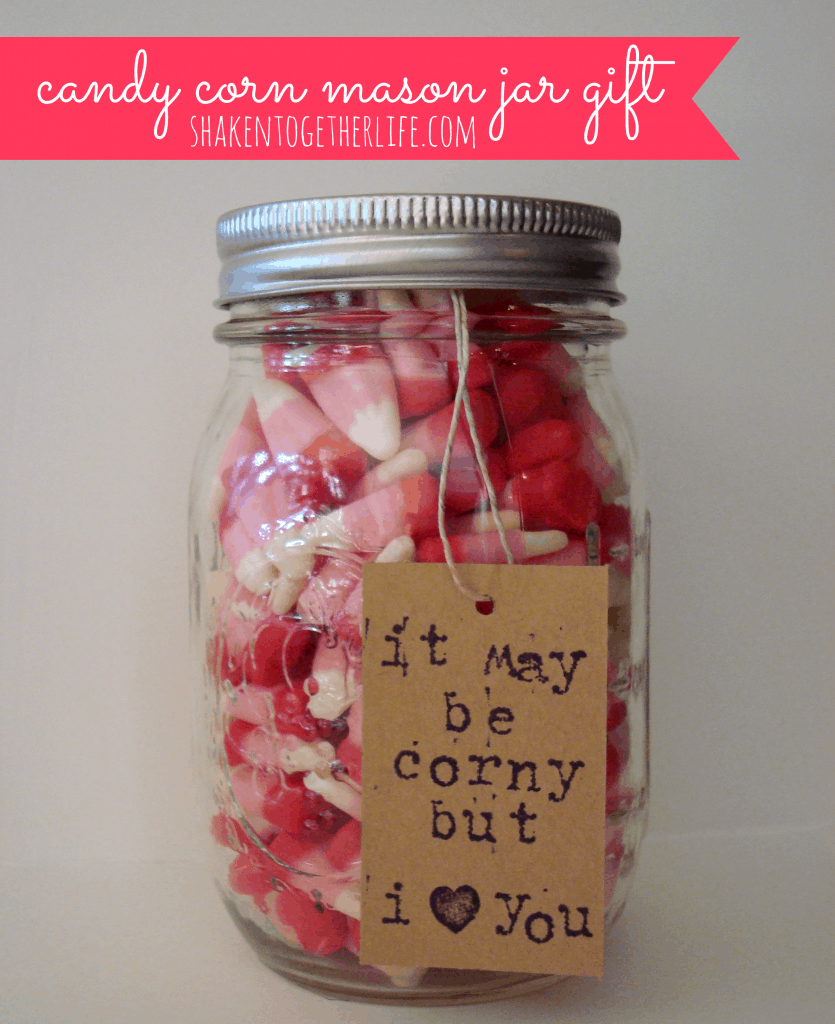 Valentine Candy Corn Mason Jar Gift