This surprisingly easy recipe for Cedar Plank Grilled Salmon was developed in partnership with Banfi but the opinions, witty commentary and nearly empty wine glass are 100% my own.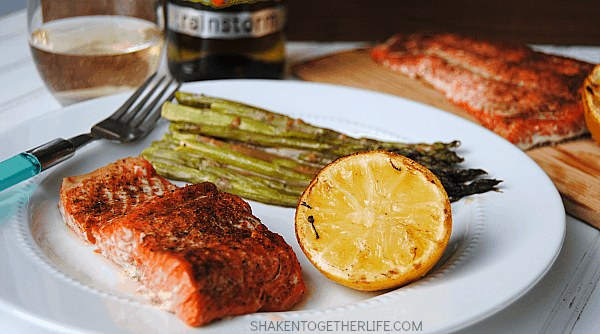 From burgers to dogs and everything in between (<— ahem, donuts!), Chris and I are no strangers to grill marks and a little smoke in our faces this Summer.  #grillallthethings  Last weekend, we put on our fancy pants and made this simple (I promise, it's easier than you think!) Cedar Plank Grilled Salmon for a twist on our typical grill night.
Cedar Plank Grilled Salmon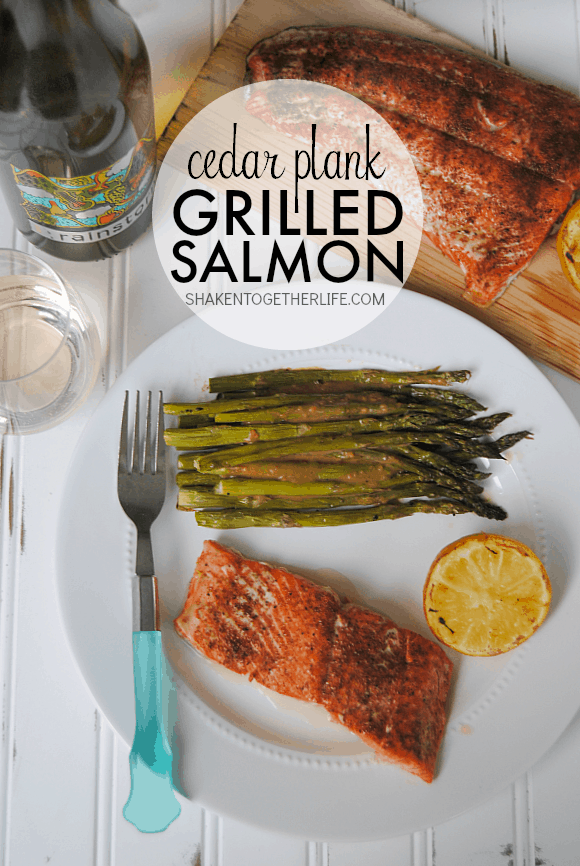 So, the gorgeous Copper River Salmon for this recipe was flown in (seriously!) almost straight from the stream to my fridge.  And I'll be honest, I have never cooked with fish that was thisfresh.  I mean, I channeled my inner Food Network Star and pulled out pin bones, ya'll.  That freshness makes all the difference.  And a great bottle of wine never hurts, either.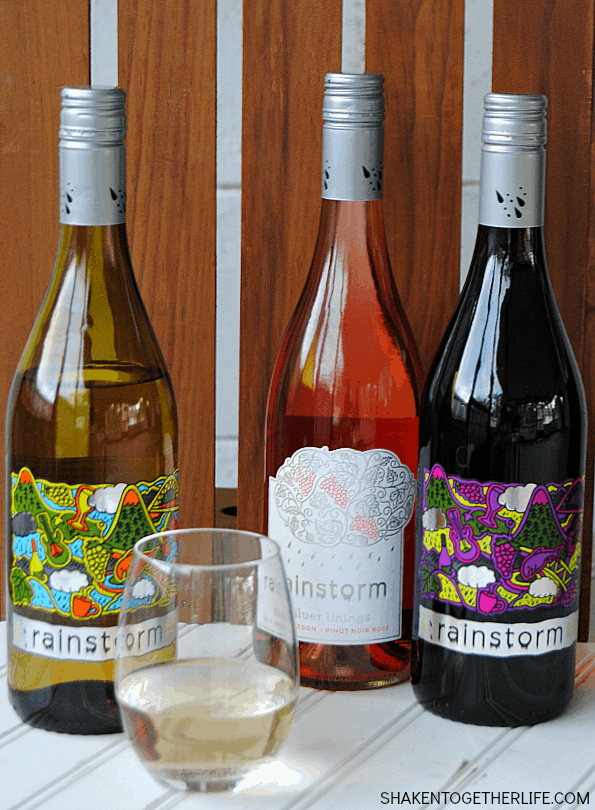 Needless to say, it was pretty awesome to receive a shipment of Pinot Gris, Pinot Noir and Silver Linings Rose from Rainstorm Wines in Oregon – it's never a bad day when wine shows up on your doorstep 😉  Look for $1 -$3 off coupons in the wine aisle and seafood department in your local supermarket to create your own perfect wine and seafood pairing. And yes, I know that the Pinot Noir is salmon's wine BFF, but I just couldn't wait to crack open that gorgeous Pinot Gris!
Now, let's talk prep work for this Cedar Plank Grilled Salmon – there is a teeny tiny bit for this recipe.  But it is as simple as soaking your cedar planks in water (or wine & herbs!) for at least an hour before you plan to grill.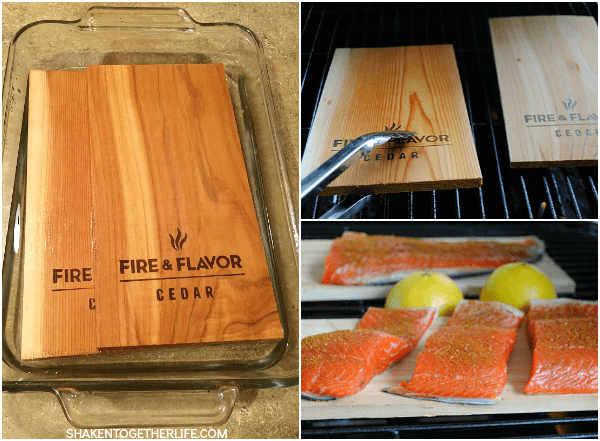 Once the planks are soaking and the wine is chilling, the only thing left to do is prepare the salmon.  Yes, that means getting out a pair of fish tweezers and removing pin bones.  Pin bones are long thin bones that require a good firm tug to remove.  I watched a few YouTube videos and then used my fingers and tweezers to feel my way across each fillet to remove the pin bones.  (You may be able to purchase fillets without pin bones.)
Since I had two cedar planks, I left one portion of the salmon fillet whole and cut the remaining salmon into serving size portions.  I sprinkled it generously with the Fire & Flavor seasonings – salmon is a hearty fish, so it can stand up to stronger flavors than a mild white fish.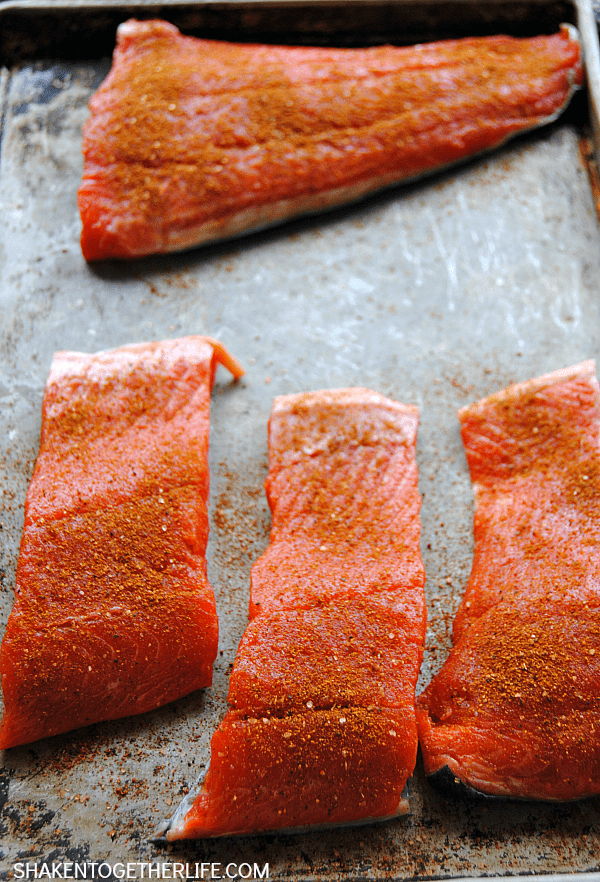 Before adding the salmon to the cedar planks, grill the planks for 3-4 minutes, flip the planks and add the salmon (skin side down).  You don't need to flip or turn or even move the salmon. (See?  Easy!)
Once the salmon was flaky and tender, I used a thin spatula to remove it from the skin. We also roasted asparagus and made a garlicky soy mustard sauce to drizzle over it.  Grilled lemon halves were perfect to squeeze over both the salmon and asparagus.  Now THIS is how you do grill night!
Print Cedar Plank Grilled Salmon
---
Ingredients
Cedar planks
Fresh salmon fillets
Seasoning/rub/marinade of choice
One lemon (halved)
---
Instructions
At least one hour prior to grilling, soak the cedar planks in water or wine & herbs.
Use fish tweezers to remove pin bones from salmon fillet. (You may be able to purchase fillets with the pin bones already removed.)
Portion salmon into serving size portions if you are not grilling the fillet whole and season to taste.
Preheat grill to medium heat.
Place soaked cedar planks on the grill for 3-4 minutes.
Flip planks and place salmon fillets (skin side down) on the planks.
Cut lemon in half and place cut side down over indirect heat.
Close grill and allow salmon to cook – no need to flip or turn the fish.
Depending on the size of your portions and fillet, check the salmon at about the 15 minute mark.
The salmon is done when it flakes easily with a fork.
Remove the planks and lemons from the grill.
Using a thin spatula, ease the salmon from the skin and place on serving platter with grilled lemon halves.
---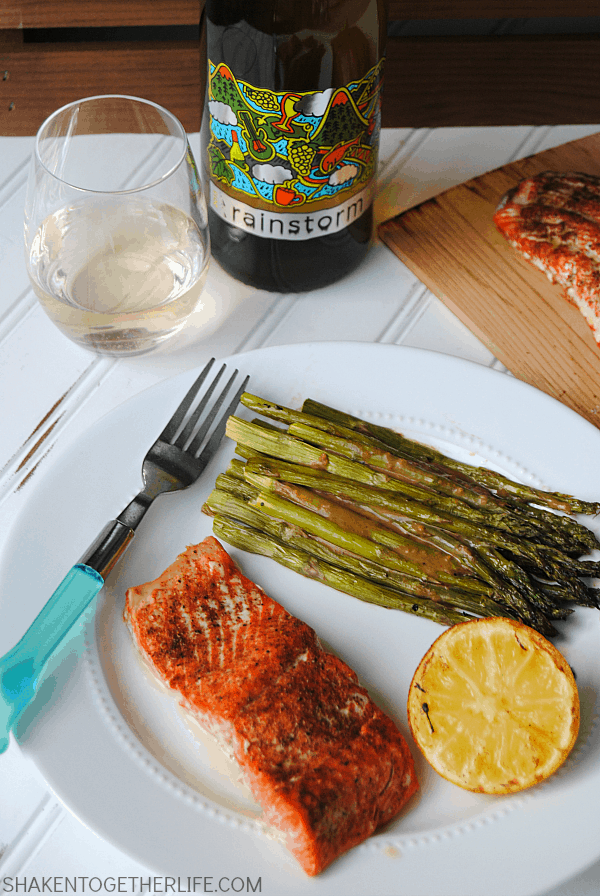 More Great Grilling!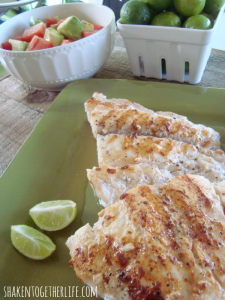 Key Lime Butter Grilled Grouper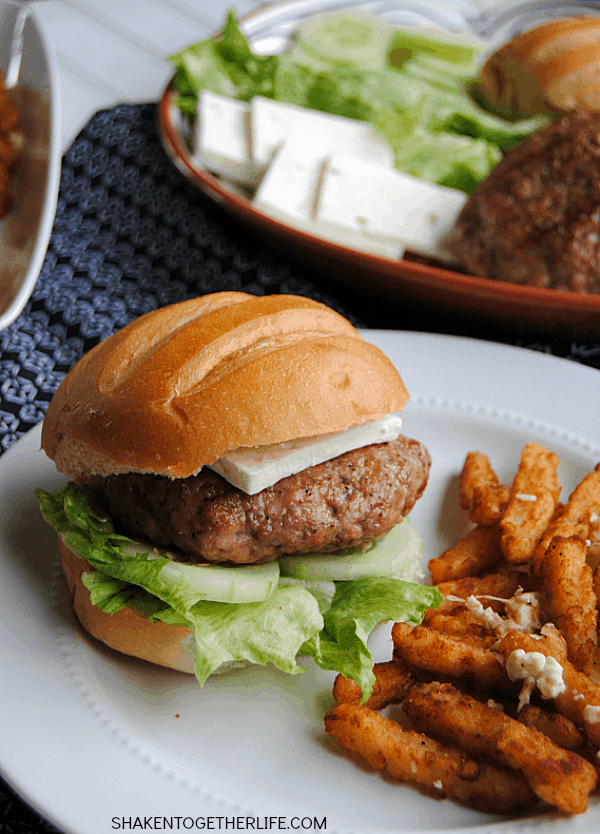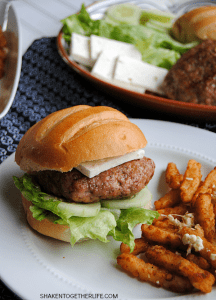 Greek Pork Burgers with Feta Fries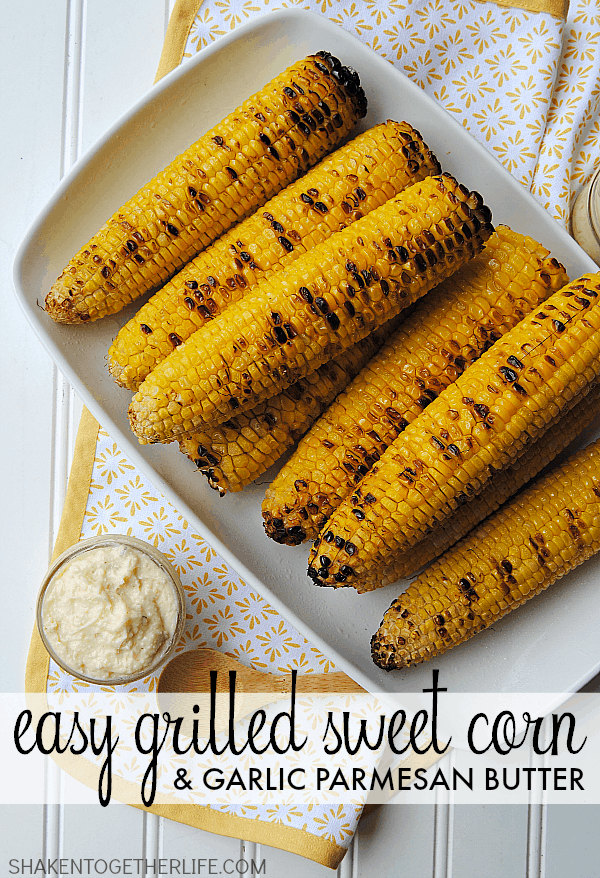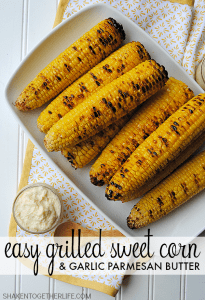 Easy Grilled Sweet Corn & Garlic Parmesan Butter
Our Cedar Plank Grilled Salmon may be shared here: