Got active teens? My athletic boys loved this brunch themed Protein Packed Lunch Box Idea that I created as part of a sponsored partnership with Collective Bias, Inc. and its advertiser. All opinions are mine alone. #HorizonLunch #CollectiveBias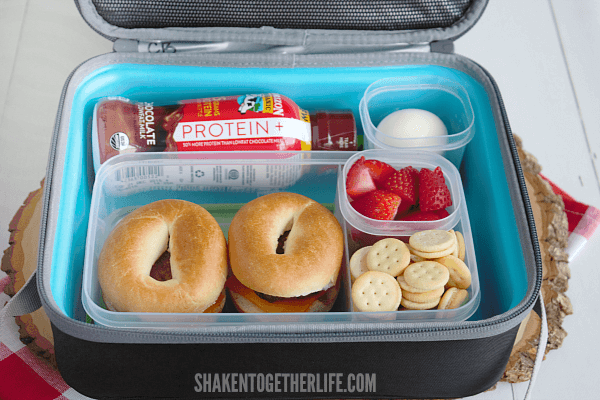 Where are my fellow football moms at?! Can we all agree that packing lunches for teens playing sports is no joke? My two boys – almost 14 and 16 – are burning calories almost as fast as I can get food in them. We run from practice to practice and have games every Friday and Saturday. With all of that physical activity, the least I can do is make sure they have good for them snacks and lunch boxes packed with protein for their growing muscles. Like this …
Brunch Box Protein Packed Lunch Box Idea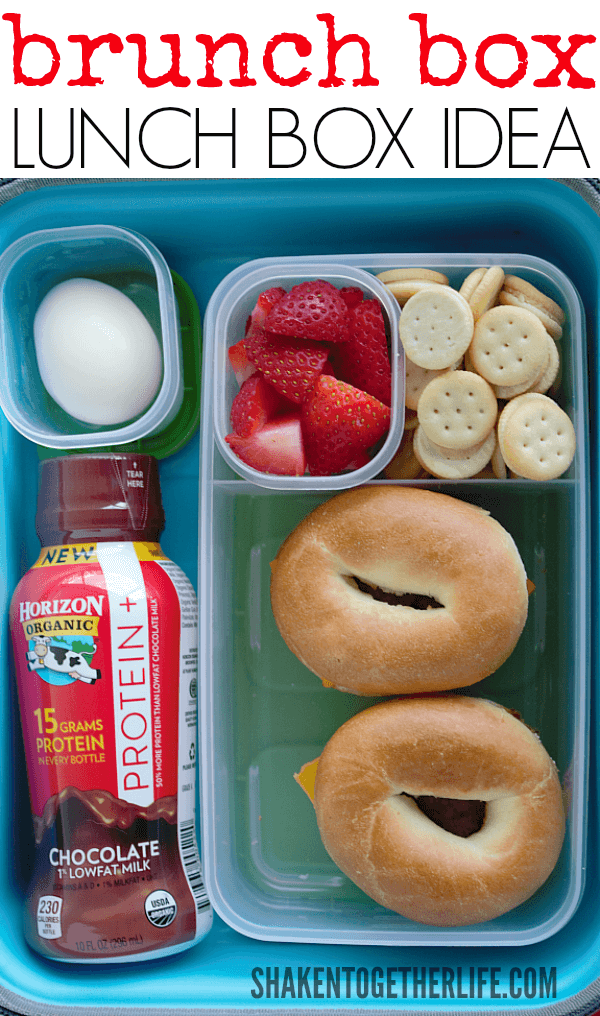 Our family loves breakfast for dinner so I knew my boys would love to pack brunch in their lunch boxes – a tasty combo of sweet and savory and lots of protein for my I-swear-they-were-little-once boys. With a little prep before the school week starts (boiling eggs, cutting fruit, etc.), packing good for them lunches is SO easy!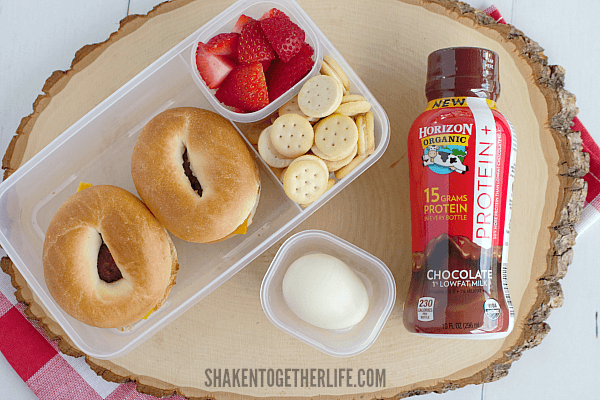 Here is what they packed for this brunch themed Protein Packed Lunch Box Idea:
Mini Turkey Sausage + Cheddar Cheese Bagel Sandwiches
Hard boiled egg
Strawberries
Horizon™ Chocolate Protein Plus Milk
Horizon™ Peanut Butter Sandwich Crackers
With a hearty main dish, an egg, plenty of smart carbs, fruit and chocolate milk (!!), I feel pretty good about sending them to school with a brunch box 🙂
Can I tell you how excited my guys are about this? With real, organic ingredients and 15 grams of protein, this is the perfect drink to tuck in a lunch box or even grab after practice. What kids aren't excited to see chocolate milk in their lunch box?!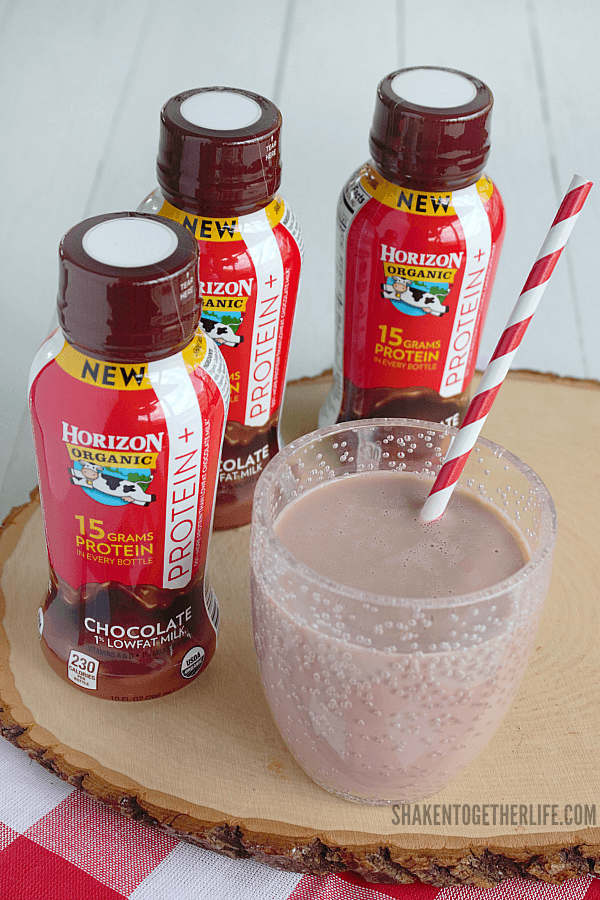 We are also big fans of something 'crunchy' in lunches … so these Horizon Peanut Butter Sandwich Crackers are perfect to add to this protein packed lunch. This momma is glad that they are filled with organic peanut butter. And we can't wait to try the cheese sandwich crackers, too!
All that is left is to pack our brunch box!
To make the bagel sandwiches:
Toast two mini bagels
Layer one turkey sausage patty and 1/2 piece of cheddar cheese on each bagel
Switch up the brunch box with what you have on hand so your teens don't get bored:
Swap the berries for a banana
Sub in carrots + hummus for the egg
Horizon Cheese Sandwich Crackers are a great alternative to the peanut butter crackers
Make bagel sandwiches with turkey bacon or Canadian bacon and your favorite sliced cheese
We found the Horizon™ products at our local Walmart – stroll down the drink aisle for the Protein Plus Milk and hit the cracker aisle for the Sandwich Crackers: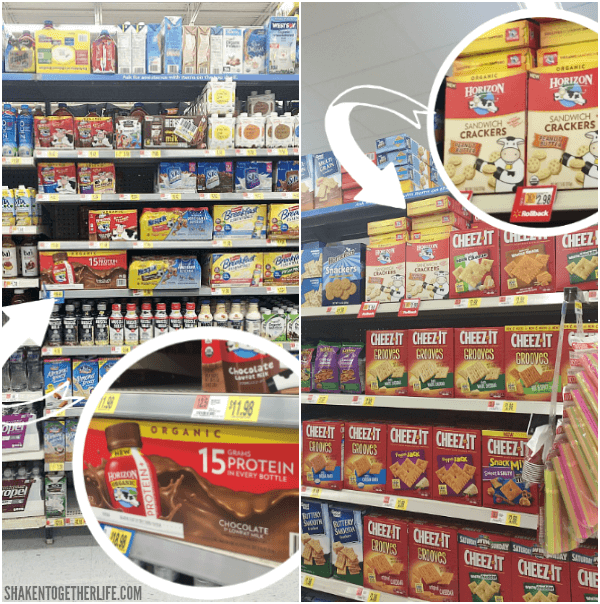 Now that lunch is taken care of, check out how to stock a snack station, too! 
More Great Lunch Box Ideas!