My friend Linda is one talented photographer! Let's just get that out there now. She is pint sized but her camera packs a serious punch. You can view her work on her website – her photos are gorgeous!
Today, I am sharing some of my absolutely FAVORITE black and white photos from our session: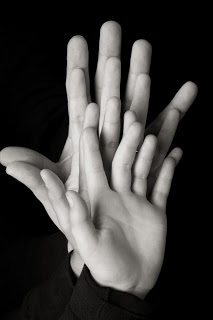 I think I saw something similar on Pinterest and I just LOVE this photo of our hands <3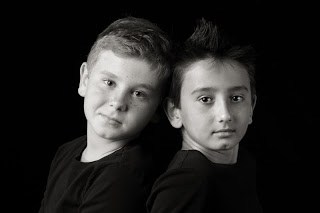 The Bugs!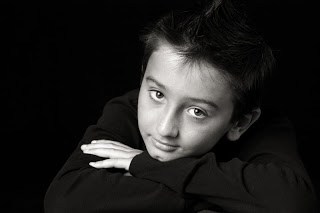 The Bigger Bug is rockin' a little faux hawk lately … too cute!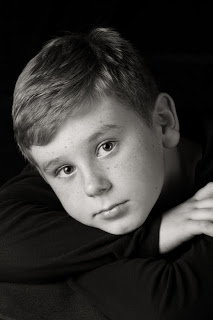 The freckles.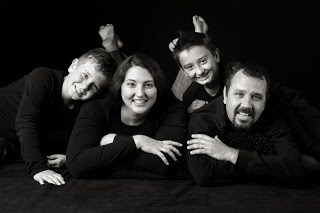 Our motley crew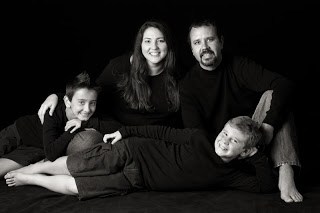 Two hours in to the session and still smiling!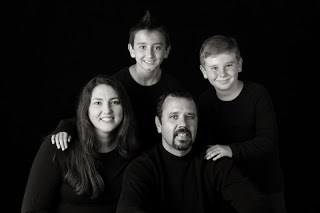 The Bassett Bunch
And no, the Little Bug is not adopted 😉 We get that a lot. Surprisingly, The Saint's sister has a blondie as well with a rounder face like our Little Bug. The Saint always teases me that it's a good thing that both Bugs got the Bassett dimpled chin – ha! As if! And my hair DOES have a life of its own, thank you for noticing! Darn humidity.
Well, I'm officially off for a weekend with the wonderful women of our church, The Saint is flying solo and The Bugs will likely be mismatched and disheleved … in other words: fun will be had by all!
Hope you have an awesome weekend and be sure to come stop by this Tuesday when {taste this tuesday} will be back and deeee-licious!
Keri