Surely you didn't think you had seen the last Valentine idea around here?! Oh no ... I am just getting started! I'm not sure what it is about a good cheesy phrase, but I just love them! And I've got a few more pun-y gifts that are perfect for the guys, kids and friends in your lives up my sleeve. Case in point?
Bananas About You Banana Pudding Valentines!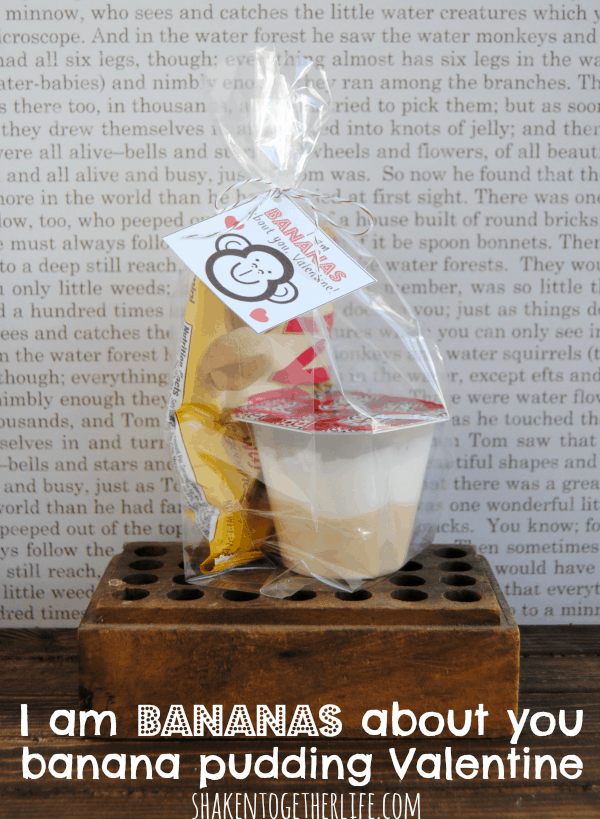 Banana pudding cups + mini Nilla wafers + a cute printable tags = a deliciously dippable Valentine for kids, young and old! (Because I would totally love this little sweet surprise in my lunch box!) And keep your eyes peeled ... our local grocery store puts the multi-pack boxes of Nilla wafers on buy-1-get-1-free every now and then which would make these gifts even more economical!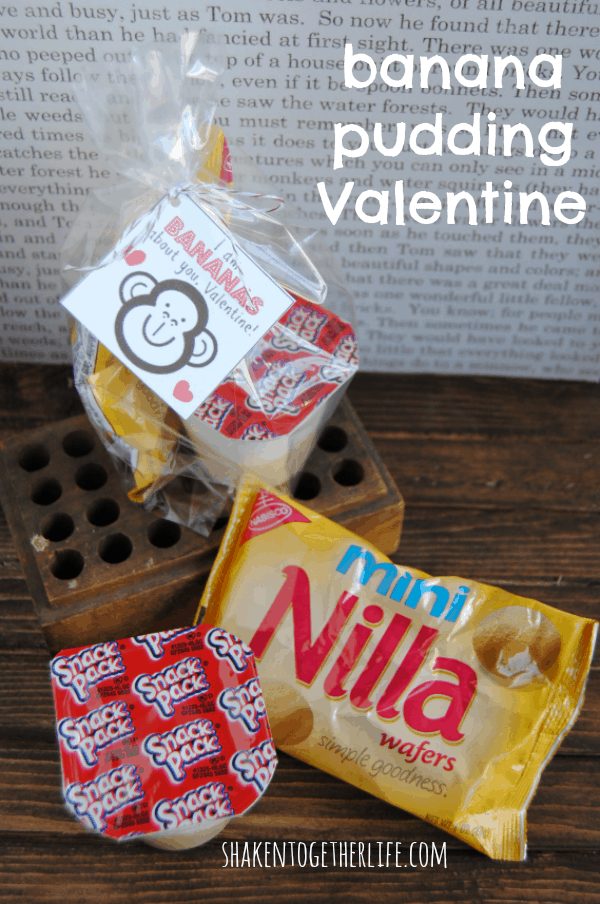 Kaleb already declared this his favorite Valentine idea so far ... a kid after my banana pudding lovin' heart! And to make it easy to make your own banana pudding Valentines, I am sharing the printable I am BANANAS about you, Valentine printable tags!!
Simply print the tags on white card stock, cut them out and tie them on to the cello bag with bakers twine or ribbon: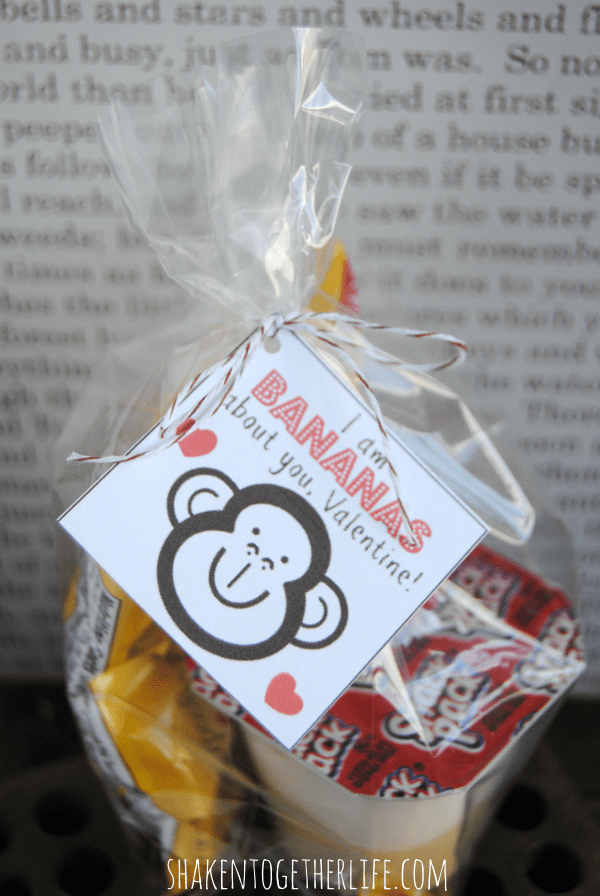 All the little monkeys in your life will love these! Whip these up for a class party, a Valentine party or just a little lunch box love. I am a firm believer that anything dippable tastes better, right?! You can also print the tags to tie on to a fresh banana, banana flavored Laffy Taffy (my favorite!!) or any banana flavored treat!
More Pun-y Valentines at Shaken Together ...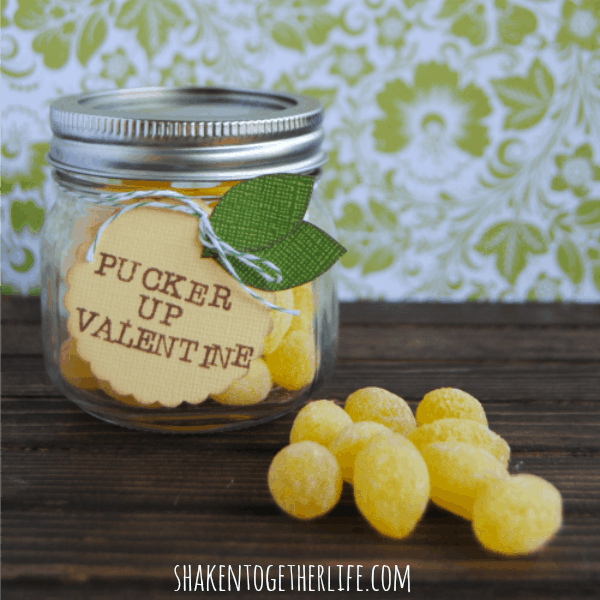 Pucker Up, Valentine ~ Lemon Drop Mason Jar Gift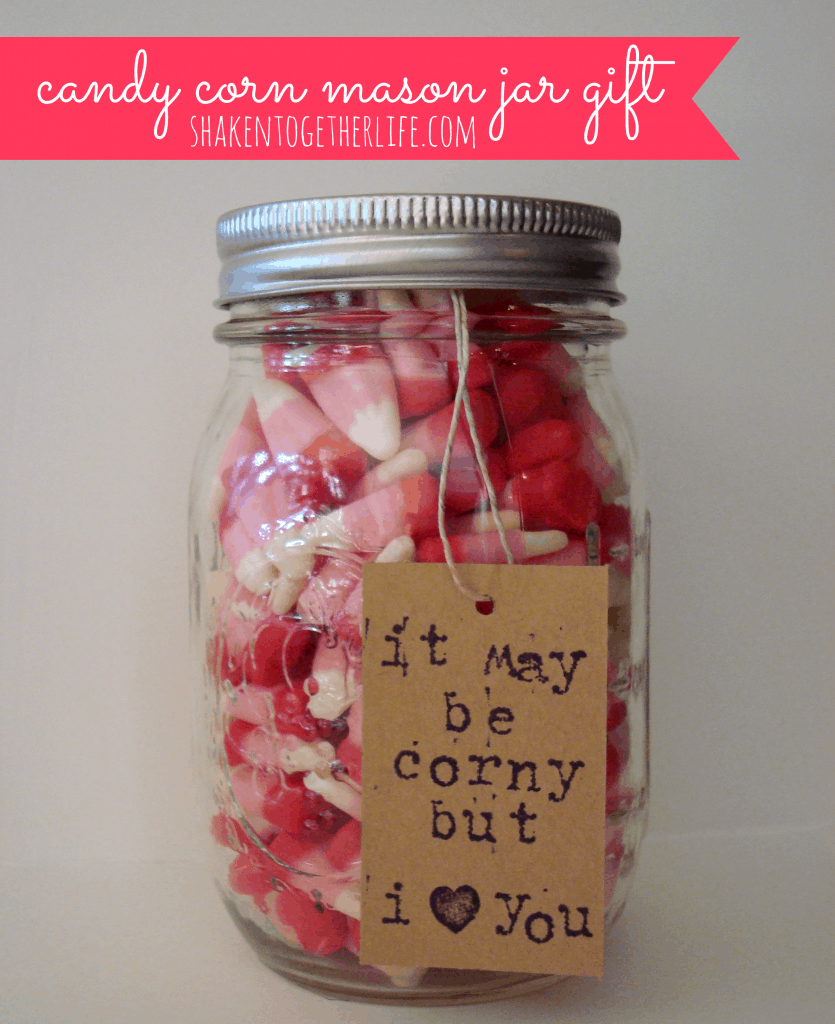 Valentine Candy Corn Mason Jar Gift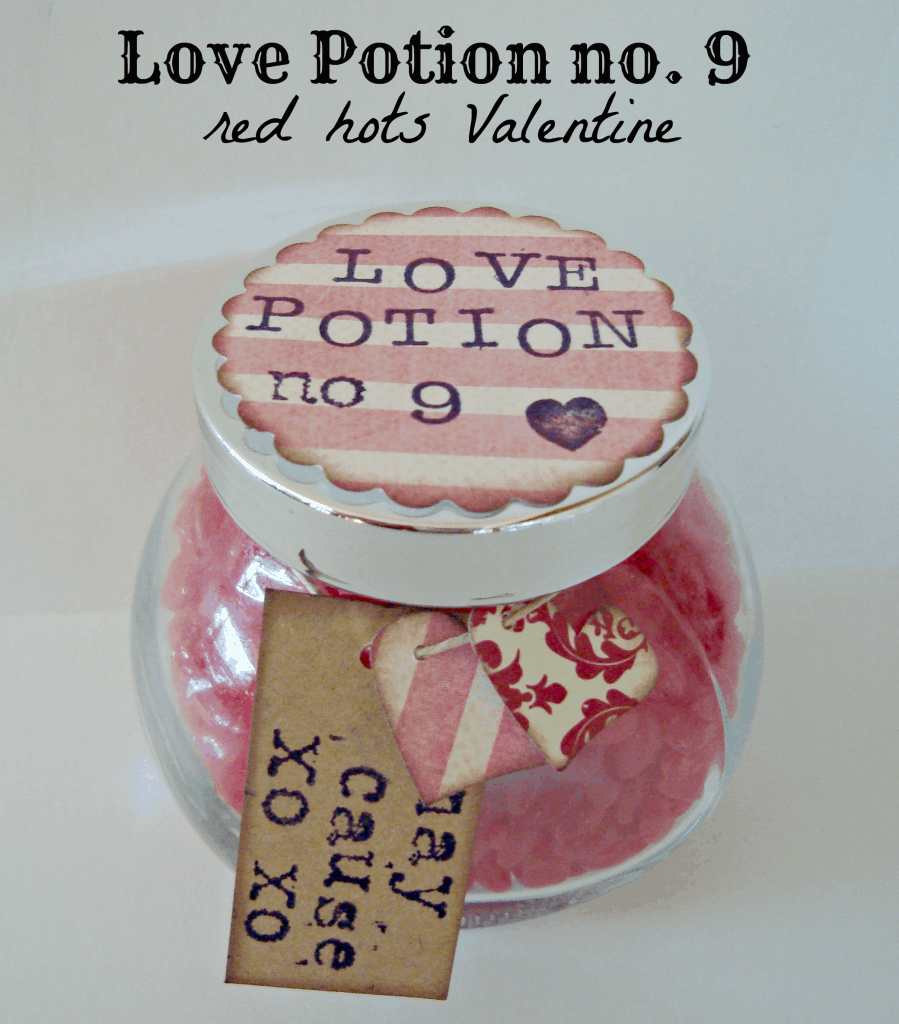 Love Potion No. 9 Red Hots Gift