So, when Michaels contacted me to create a back to school project, I couldn't say "Yes!" fast enough. Back to school and crafting are already two of my favorite things ever. But throw in a trip to an awesome craft store? Heaven!! And when I spotted a stack of gorgeous vintage blue mason jars at my local Michaels store, I knew that I could fill them with goodies, tuck them in a wooden crate for adorable and useful Back to School Teacher Gifts!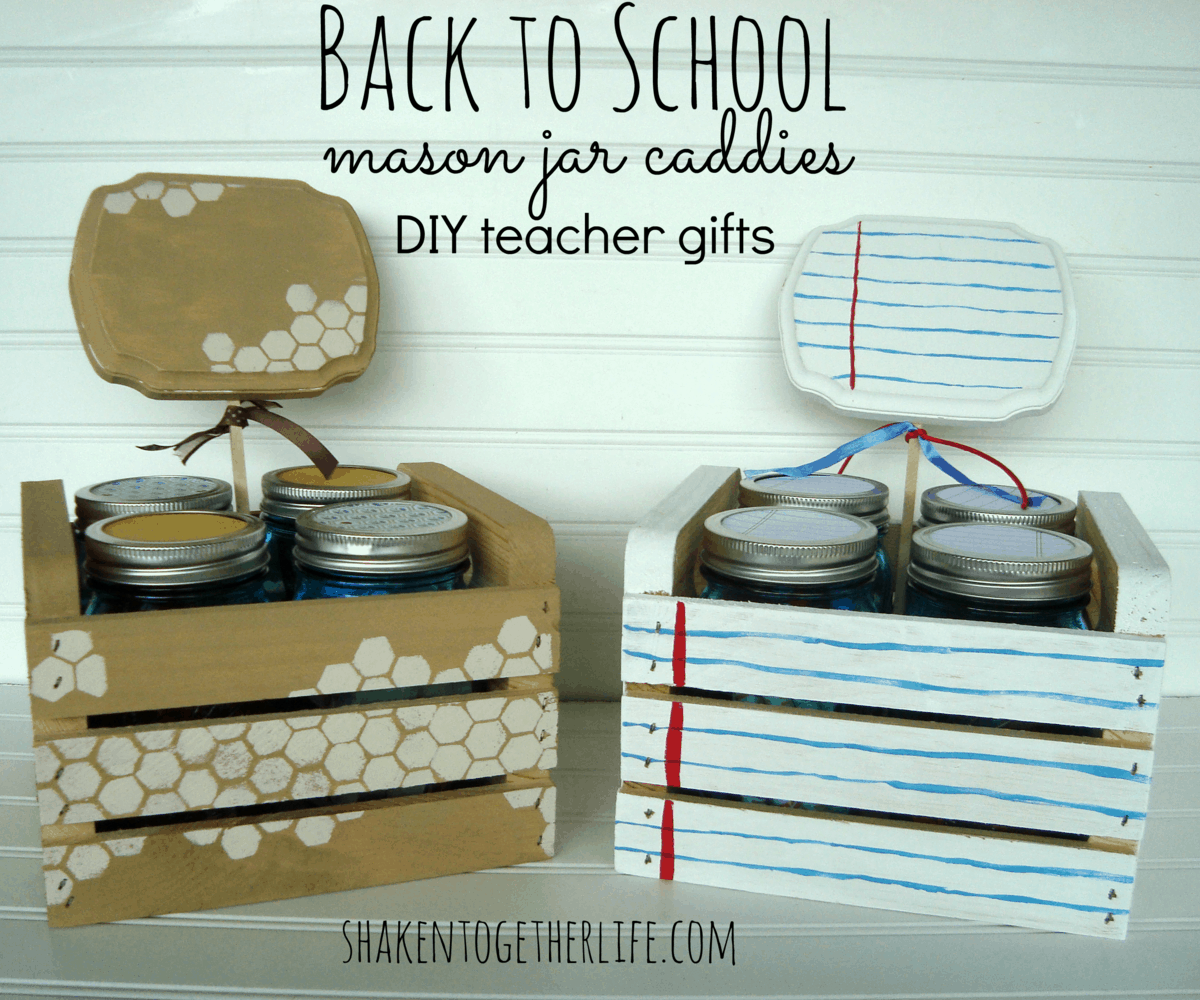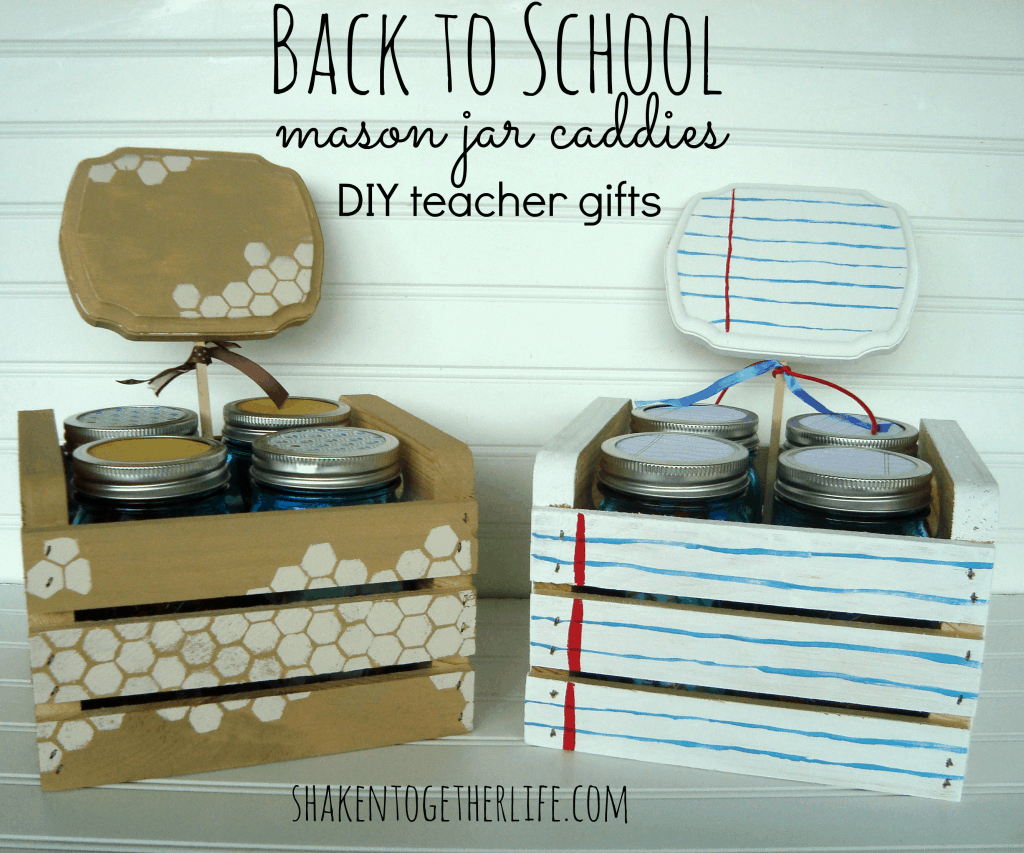 Each crate holds four vintage blue mason jars filled with back to school essentials I found at Michaels: markers, stamps and mini ink pads, small incentives (pencils and eraser pencil toppers) and gummy bears! The matching plaque can be personalized with a message or a teacher's name.
Here are the supplies I used for each mason jar caddy:
Unfinished wooden crate
4 blue mason jars & goodies to fill them
Small wooden plaque
Wooden dowel
Acrylic paint & paint brushes
Honeycomb stencil (for the bee caddy) - found with the scrapbook supplies
Ribbon
Scrapbook paper - cut into circles to top each mason jar
I painted the first mason jar caddy to look like a bee hive since your student is so "Glad to BEE in your class"! I am in love with the honeycomb stencil and the sweet little bee themed scrapbook paper that tops the jars!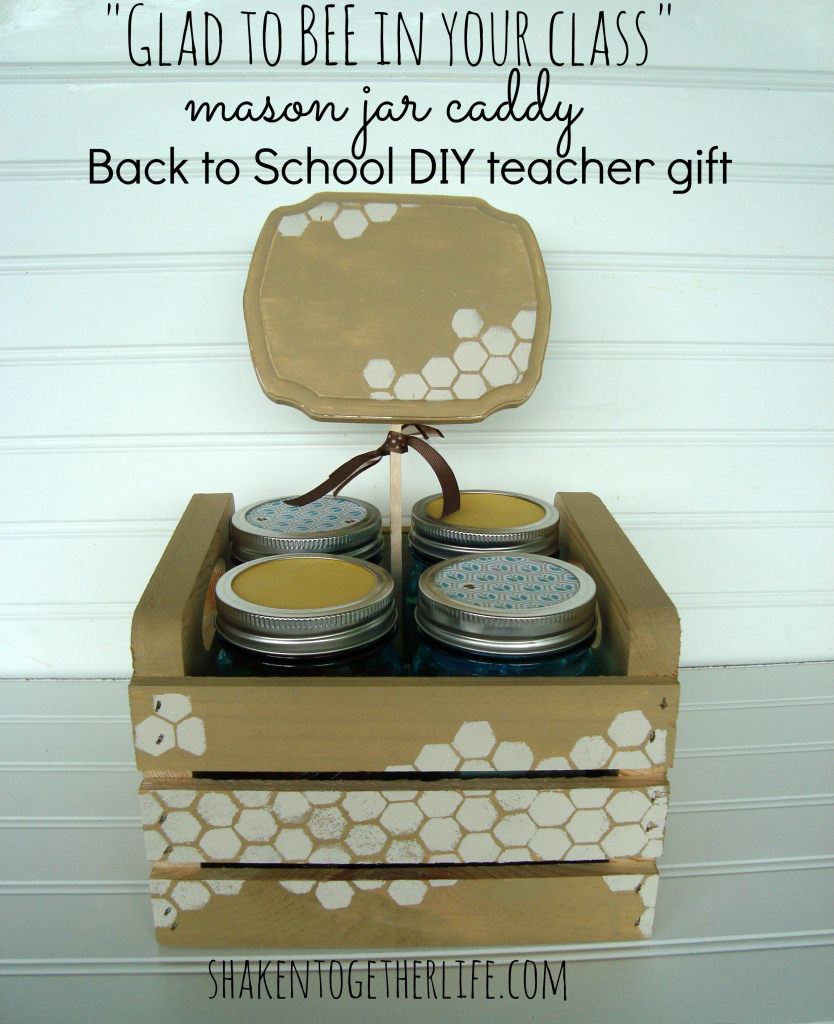 I painted the caddy with acrylic paint in a warm gold shade and then stenciled the honeycomb on with a soft cream colored acrylic paint. I used the same colors and stencil for the matching plaque, too. I filled each mason jar, topped them with some scrapbook paper and tucked them in the caddy. After gluing the plaque to the dowel, I added a few ribbons from my stash and tucked it into the caddy as well. Once we know Kaleb's teachers' names, I'll stencil or stamp the plaque for a personal touch.
Here is a closer look at the bee-utiful details ...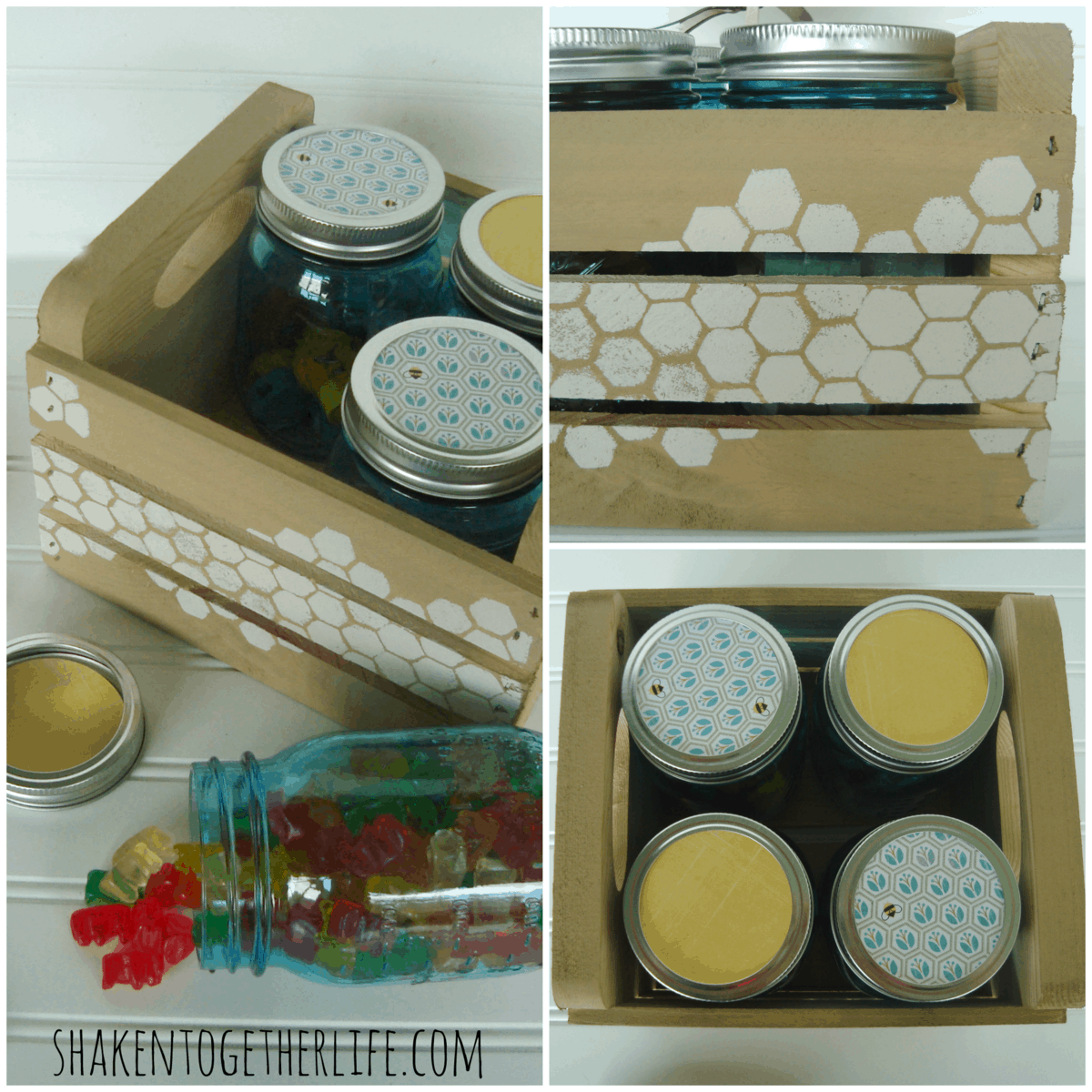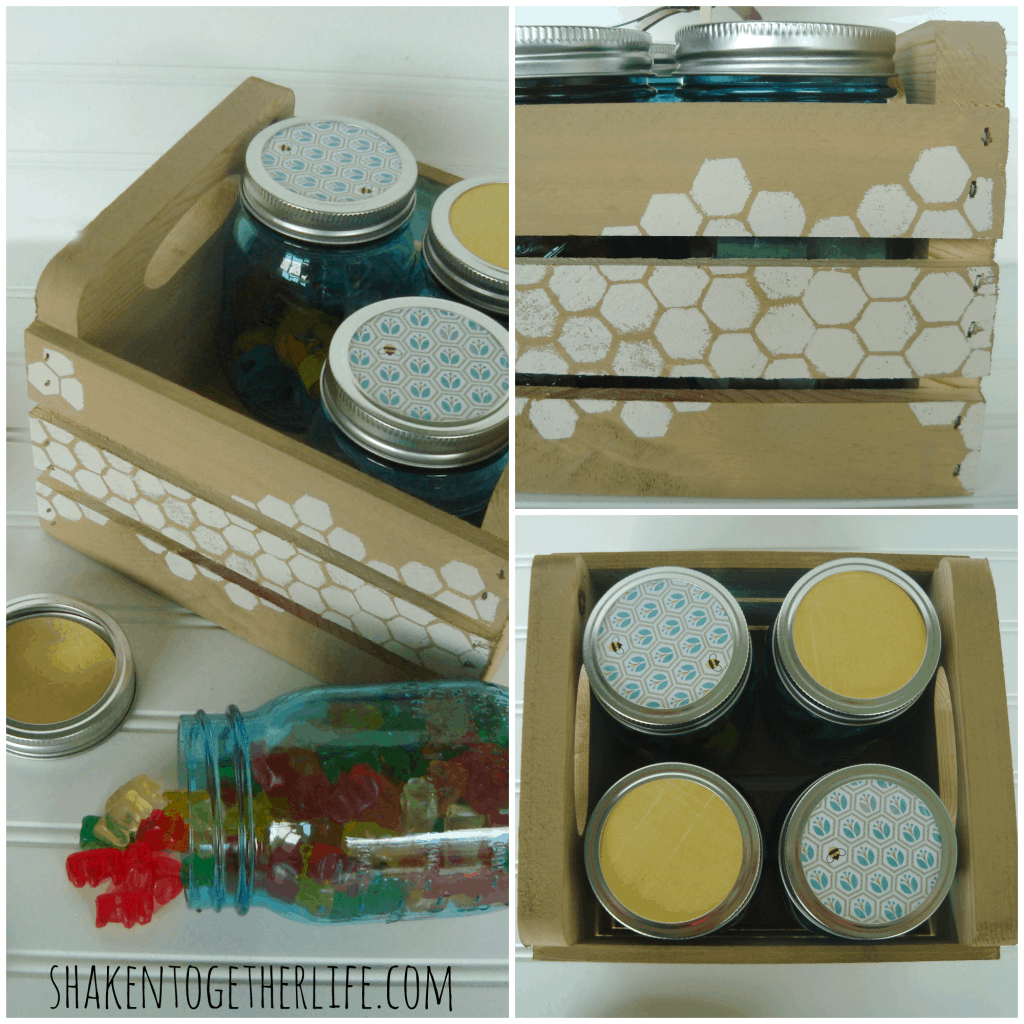 The second caddy is painted to look like notebook paper since this year will definitely be "Noteworthy!"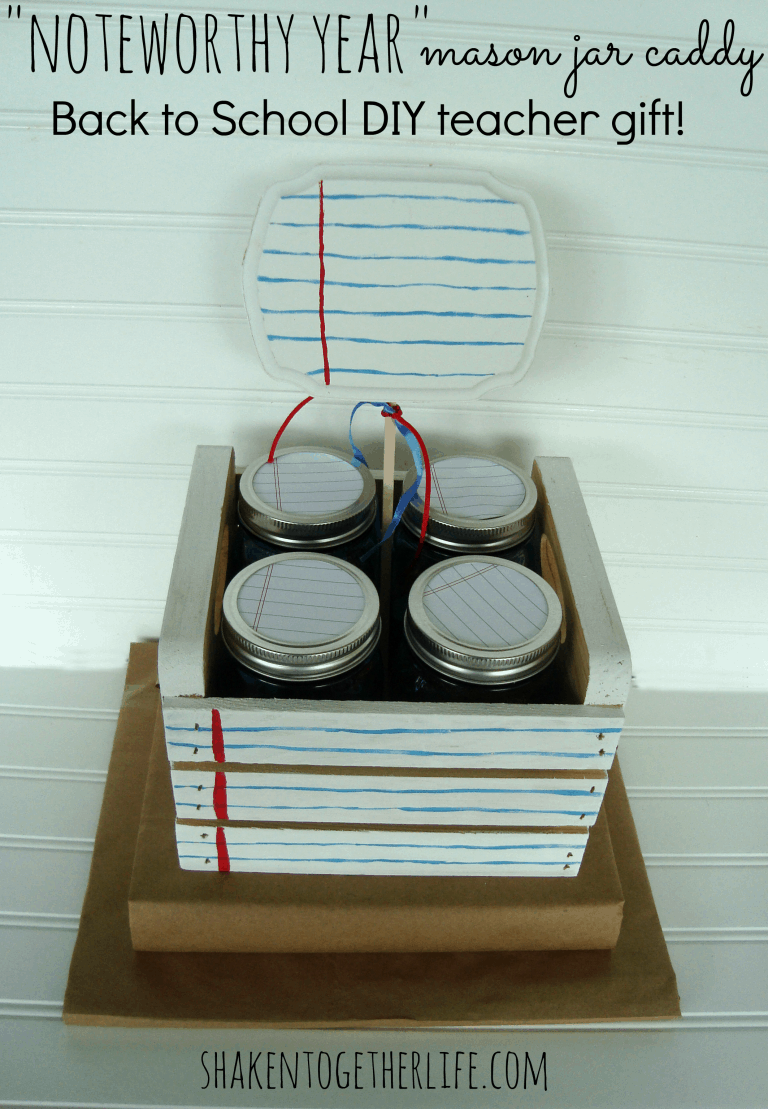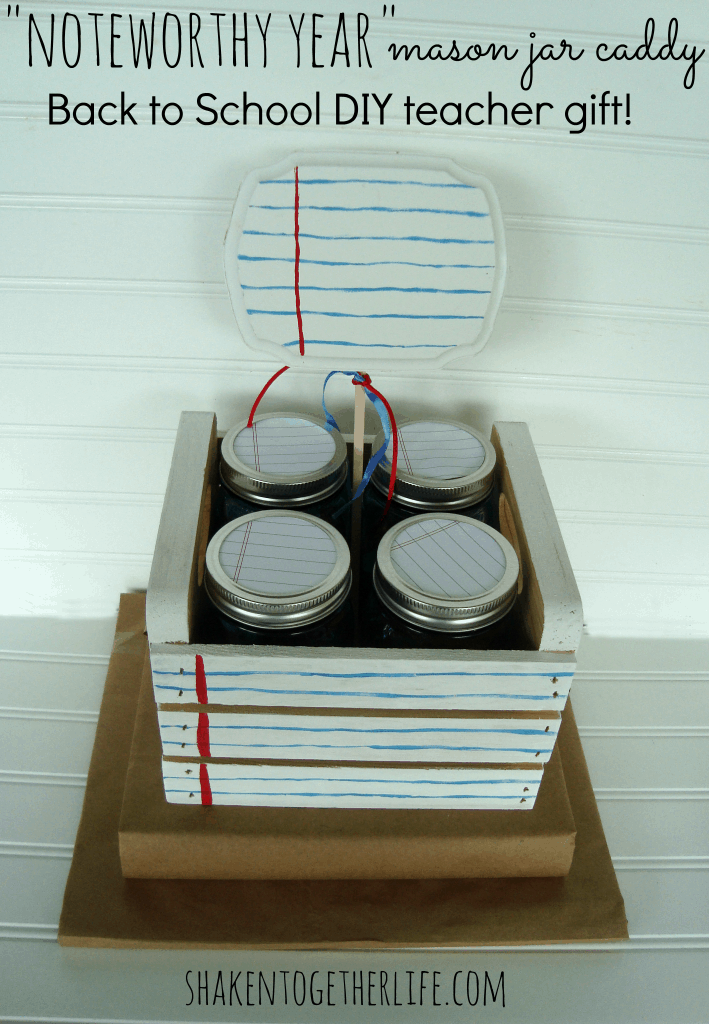 This caddy got a coat of white acrylic paint. Once that was dry, I hand painted (obviously, ha ha!) blue and red lines reminiscent of classic notebook paper. The plaque got the same treatment and a few red and blue ribbons from my stash. I added notebook themed scrapbook paper to the top of the blue mason jars, filled them up and tucked them inside. Notable details to follow ...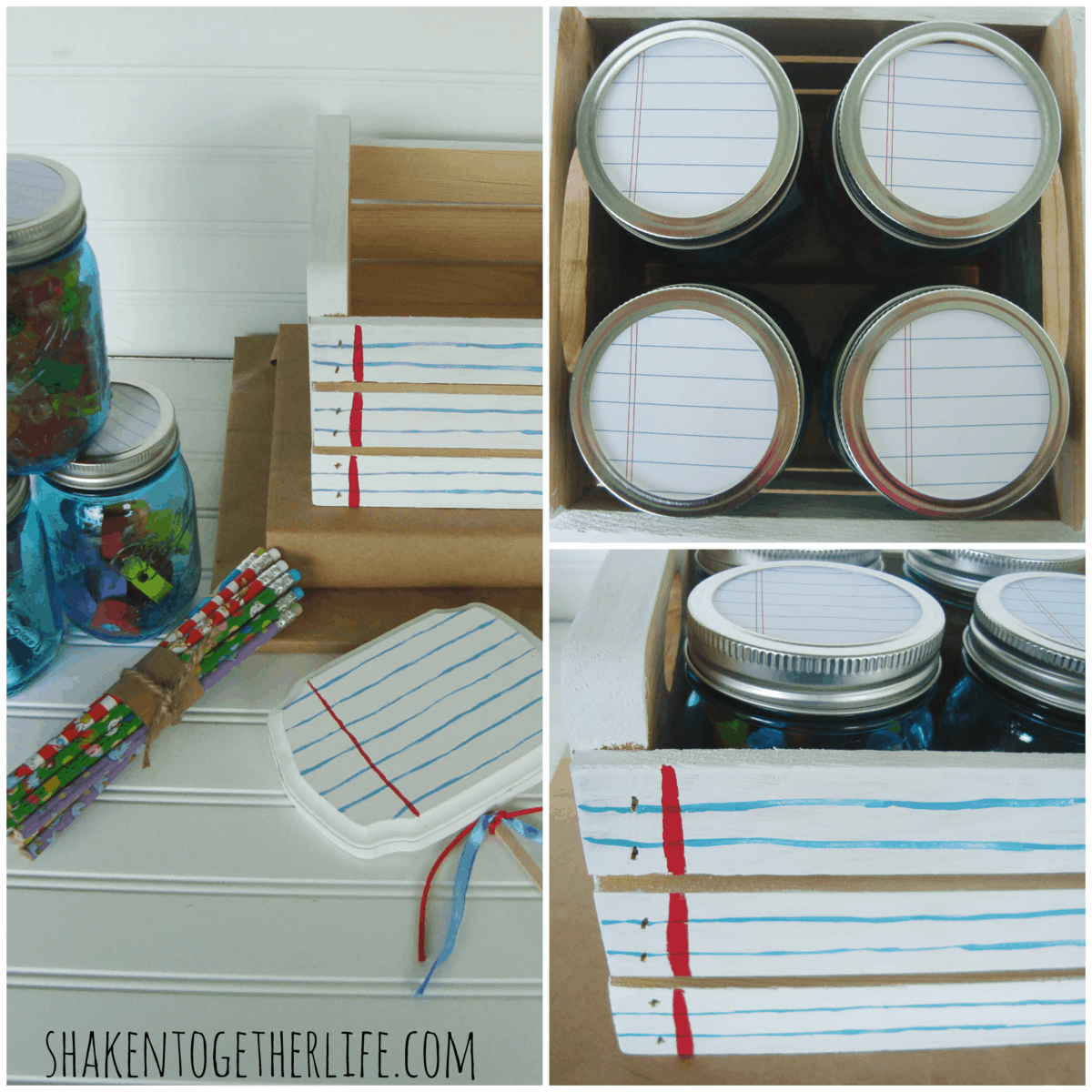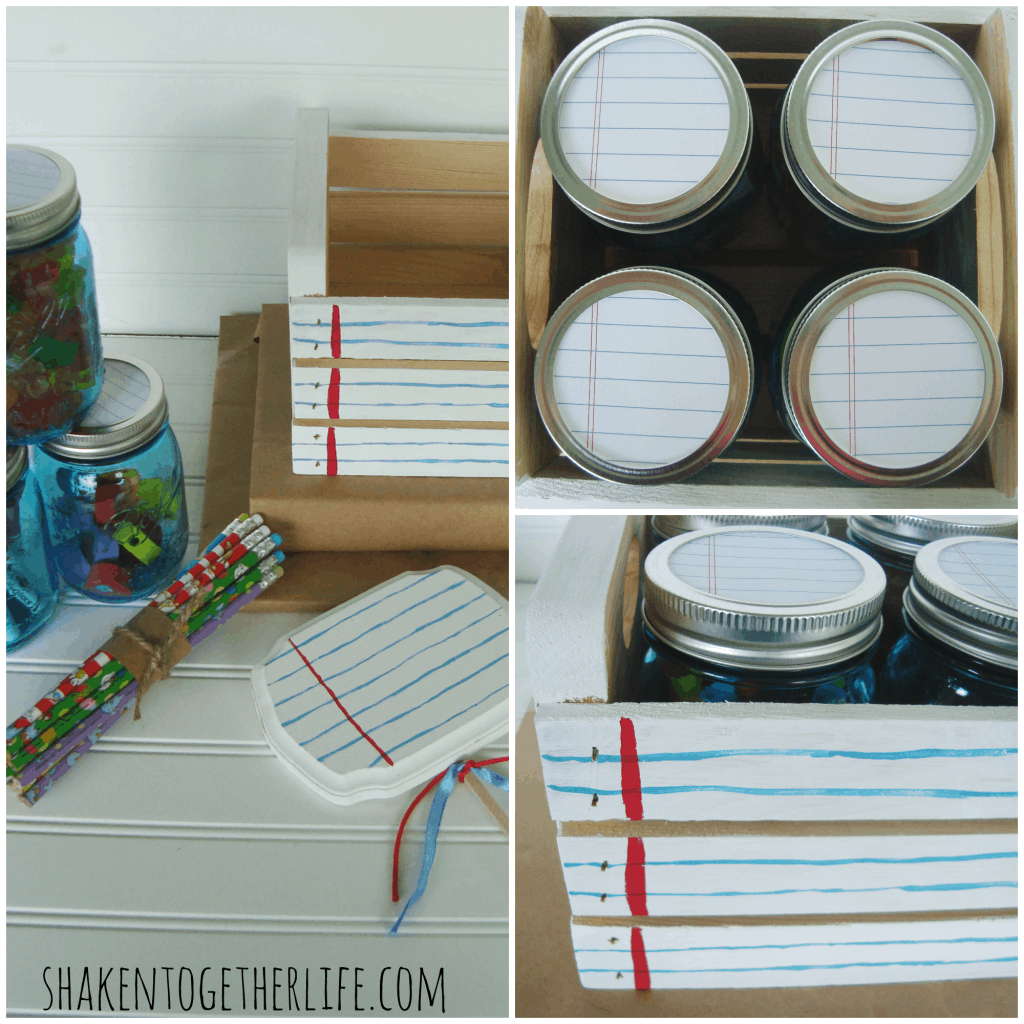 And just because I am smitten with these vintage blue mason jars and might have taken just a few extra pictures, take a peek at the fun finds from Michaels that should bring a smile on the first day of school! (I mean gummy bears in a vintage blue mason jar?! LOVE!)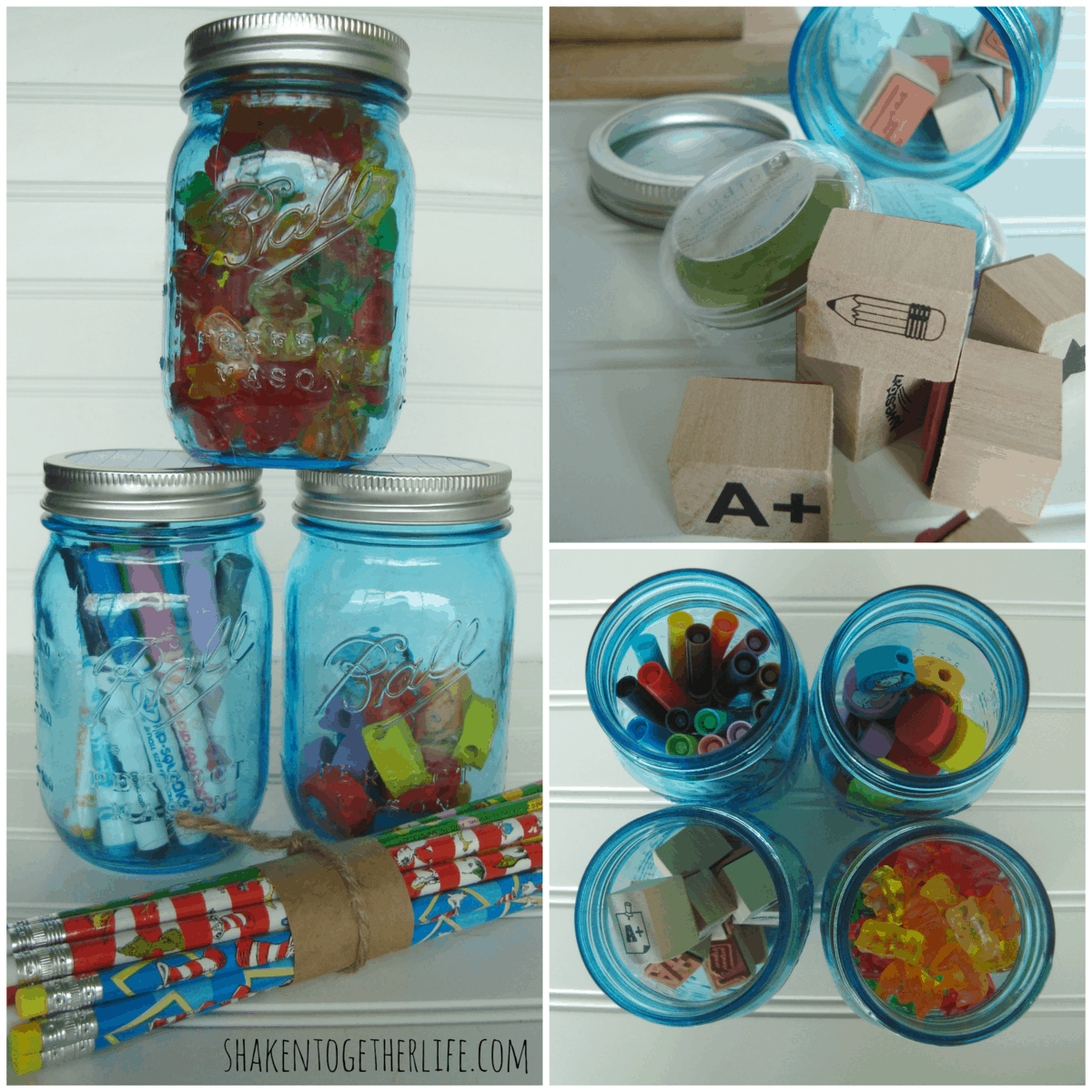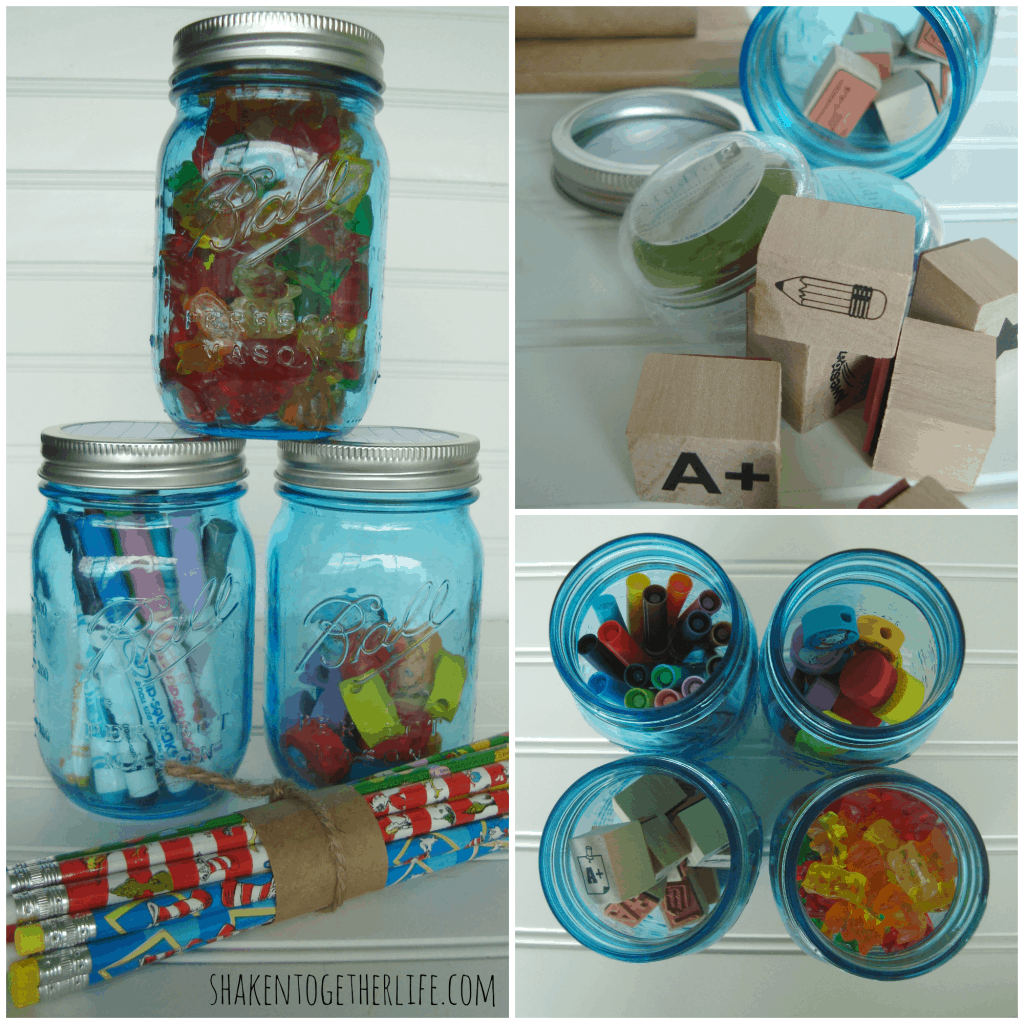 While we're all a little sad to see the end of Summer, Kaleb is excited to meet his teachers in the next few weeks and deliver these back to school teacher gifts! Do tell ... do you take a little something for your children's teachers on the first day of school?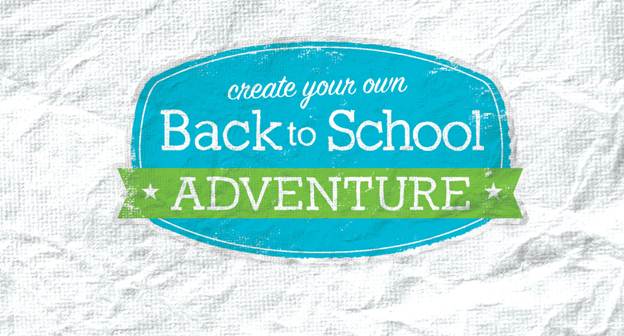 Did you know ...
Michaels offers a 15% discount for teachers every day. Find a store associate during your next trip to learn more.
If you need a large quantity of one back to school item but don't see enough on the shelves, Michaels offers a bulk ordering program. That means you can order as many supplies as you need and save up to 20%!
Don't forget to download the Michaels app - I love it! - so that you will always have the latest deals and coupons at your fingertips! I used mine for a coupon the day of my shopping trip - score!!
Disclosure: I was provided a Michaels gift card to purchase the supplies needed for this back to school teacher gift. The ideas, excessive exclamation points and cheesy puns are allllll mine 🙂
This post may be shared at these link parties ...