Quick and easy Rosemary Parmesan Mashed Potatoes make any week night meal taste like Sunday! I am sharing this simple, delicious side dish with you as part of a sponsored partnership with Idahoan. All opinions are my own. 
I may have mentioned it before, but both of our boys are playing football this year. On different teams. Which means a bazillion practices, twice that many loads of laundry and two games a week. And just this weekend, Cam – our 16 year old – started baseball, too. (To quote my Aunt Lori: You can sleep when you die. 🙂 Honestly, if they are busy, they stay out of trouble and get lots of exercise.) Needless to say, our schedule is full on crazy town. So, I try to make the most of our family meal time. Simple meals and easy side dishes. Like these:
Rosemary Parmesan Mashed Potatoes
Before we move on … can we all agree to give each other a little grace?
There are days when I haul out my grandma's recipes, dirty a sink full of dishes and make a big ol' Sunday dinner.
But there are other days when I've run from sun up to sun down and the best I can muster is a grocery store rotisserie chicken. Bagged lettuce = a salad and all that is left is a quick side dish. That just might start with the help of a couple of pouches that I've got tucked in my cabinet …
My fellow busy families … quick mashed potatoes have come a long way! Each pouch of Idahoan mashed potatoes is made from over 6 lbs of premium Idaho russet potatoes and their special processing maintains texture and flavor. When you stir the potatoes together with water, milk and butter, the end result is soft, silky and fluffy … and done in five minutes!!
Does it get any easier than that?!
The new Signature Russet potatoes (hitting the shelves of stores like Kroger and Walmart right now!) are creamy and delicious on their own with just a smidge of butter to melt into a little delicious puddle.
To go with a pot roast that I somehow had managed to throw together that morning, I topped our potatoes with some shredded Parmesan cheese and a sprinkling of rosemary. Looks fancy but it's so easy! And if I could keep any green plant alive, I would use fresh rosemary. But I'm on a streak for keeping the cats and kids alive, so dried herbs it is!
Sunday dinner flavor on any ol' weeknight! My family loved the Parmesan Rosemary Mashed Potatoes – these potatoes are so easy to whisk together that it makes it easy to get creative. Top mashed potatoes with bleu cheese and crumbled bacon, crunchy french fried onions, quick sauteed mushrooms or even broccoli and cheese. YUM!
Rosemary Parmesan Mashed Potatoes
Ingredients
One 3.25 oz. package Idahoan Signature Russets potatoes

1 2/3

cup

boiling water

2

T

butter

1/3

cup

cold milk

4

tablespoons

shredded Parmesan cheese

Fresh chopped or dried rosemary leaves
Instructions
Prepare potatoes according to package directions with water, butter and milk.

To serve, spoon hot potatoes onto plate and top with one tablespoon of shredded Parmesan cheese.

Add a few pieces of fresh chopped rosemary or gently crush a few pieces of dried rosemary in your fingers and sprinkle over the potatoes.
More Easy Side Dishes!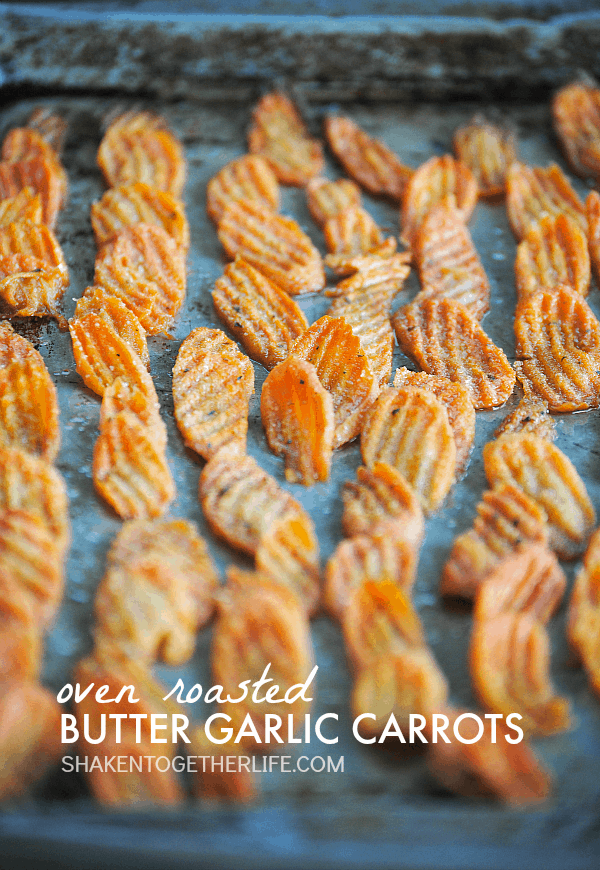 Oven Roasted Butter Garlic Carrots – already sliced carrot coins for the win!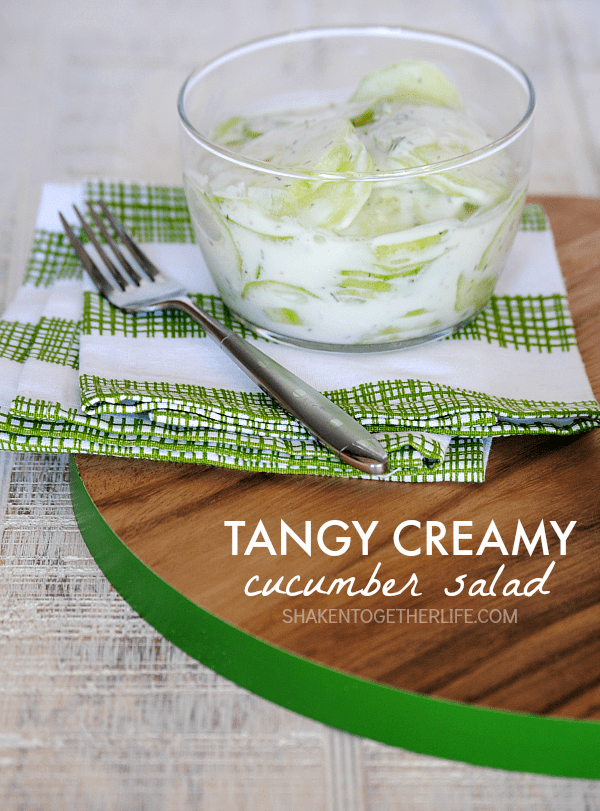 Tangy Creamy Cucumber Salad – my grandma's recipe with only 4 ingredients!
Crisp Cabbage Salad – this starts with bagged coleslaw mix!