Move your shrimp boil from the stove top to the grill with our Shrimp Boil on the Grill! Seasoned potatoes, tender corn, smoky sausage and fresh shrimp cook to perfection in foil bundles and clean up couldn't be easier! This Summer grilling recipe is sponsored by Fresh From Florida as part of Influencer Activation for Influence Central.
So, my hubby is a serious seafood man. Clams. Fish. Oysters. Mussels. Crawfish (or crayfish or mudbugs or crawdads or whatever you call them). Prawns. Lobster. Crab legs. Naturally, it was a no-brainer that this year, my guy's Fathers Day dinner was going to include some kind of seafood. And since I am trying to cook indoors as little as possible and there are piles of Florida sweet corn wooing me in the grocery store, I was inspired to move a traditional shrimp boil from the stove top to the grill!
Shrimp Boil on the Grill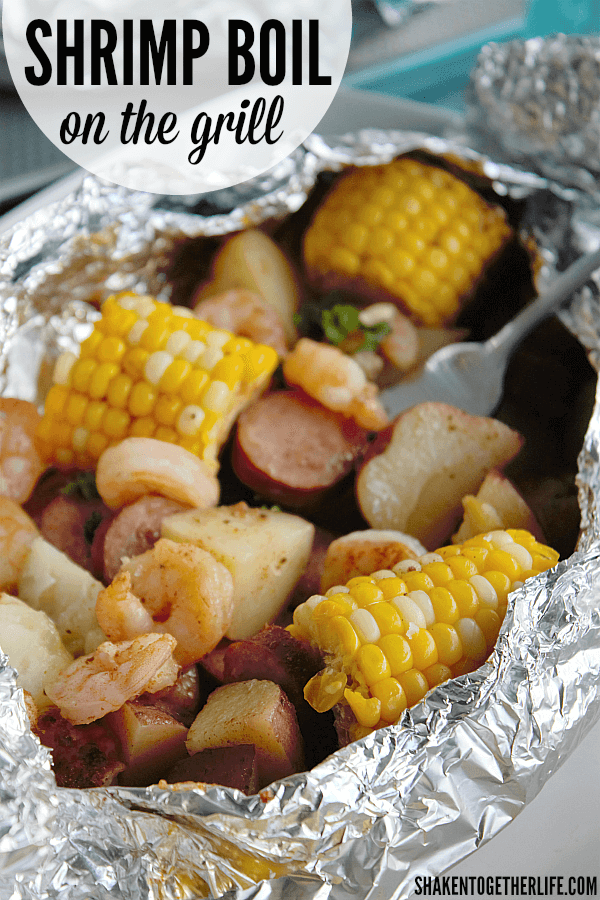 These foil bundles are stuffed with all the seasoned goodness that you find in a typical shrimp boil:
Red potatoes
Fresh Florida sweet corn
Smoky sausage
Shrimp right from the Gulf waters around the Sunshine State
A healthy sprinkle of our homemade Shrimp Boil Seasoning Mix
So, let's stir together the Shrimp Boil Seasoning Mix, first. This savory spice blend isn't just for shrimp boils – it is delicious on fish, added to a crawfish boil or to the water when steaming crab legs. Try it on roasted veggies or the outside of a baked potato, too … YUM!
Mix together:
1 1/2 tablespoons Old Bay Seasoning blend
1 tablespoon Lawry's Season Salt
1/2 tablespoon Garlic powder
This made enough for our 4 shrimp boil packets, but you can double or triple the recipe as needed. You can also adjust the amounts to taste and add some cayenne if you like a little heat.
Now that the all important seasoning blend is ready, it is time to assemble the shrimp boil foil packets to put on the grill. Once you have piled in the shrimp, corn, sausage and potatoes in the center of the foil, add a light drizzle of olive oil to help the seasoning mix stick to everything. A few pats of butter will keep everything nice and tender, too.
To seal the packets, draw the horizontal edges of the foil together and fold over at the top. Use this opportunity to spread the shrimp, corn, potatoes and sausage out evenly within the foil packet. Then, fold the ends of the foil packet over the top of the packet.
Now, place packets on the grill over medium heat for 25-30 minutes. At the 20 minute mark, check for doneness – the potatoes should be fork tender, the corn softened and the shrimp should be lightly pink and opaque. If necessary, reseal the packet and allow to finish cooking.
And now for the best part!! Slide a shrimp boil bundle onto your plate and carefully open up the foil packet …
The potatoes have softened, the corn is tender, the shrimp are seasoned perfectly and the sausage has rendered down, creating the most amazing seasoned sauce at the bottom of each packet. Add a generous squeeze of lemon, a little parsley for freshness and DIG IN!!
This recipe showcases two of the reasons I love living in Florida: fresh produce and local seafood! My favorite Fresh from Florida produce is grown locally and hitting our farmers' markets and grocery stores: vine ripe tomatoes, plump blueberries, juicy watermelon and of course, that beautiful sweet corn. And the seafood is caught right off of our shores and is fresher than fresh. Gulf caught shrimp and fresh grouper are two of our favorites that are just begging to hit the grill for an easy, healthy Summer meal!
Shrimp Boil on the Grill
Ingredients
Shrimp Boil Foil Bundles
1 1/2

lbs

medium or large Gulf shrimp

peeled and deveined

4

ears of Florida sweet corn - cut each ear into 3 or 4 sections

One 14 oz. package of smoked sausage sliced into rounds

10-12

petite red potatoes

quartered

Drizzle of olive oil

8

tablespoons

of butter
Shrimp Boil Seasoning
Stir together: 1 1/2 tablespoons Old Bay Seasoning Blend

1 tablespoon Lawry's Seasoned Salt and 1/2 tablespoon garlic powder
Instructions
Preheat grill to medium heat.

Pre-cook potatoes: Place quartered potatoes in a microwave safe bowl with 1/4 cup water and microwave for about 3 minutes. Drain excess water after cooking.

Tear 4 lengths of foil about 24 inches long.

Divide shrimp, corn sections, sausage and potatoes between the 4 foil packets.

Lightly drizzle olive oil over the ingredients.

Sprinkle each packet with a heaping teaspoon of Shrimp Boil Seasoning.

For each packet, cut 2 tablespoons of butter into cubes and sprinkle it between the ingredients.

Draw the two horizontal edges of the foil together and fold down over ingredients. Then, fold the ends over the top of each packet and press down to seal well.

Place each packet on the grill - over medium heat - for 25 to 30 minutes.

At the 20 minute mark, check for doneness. Potatoes should be fork tender, corn should be softened and the shrimp should be light pink and opaque.

Remove the foil bundles from the grill and serve with lemon wedges, toasted bread (for sopping up all that seasoned sauce!) and a sprinkling of fresh parsley.
This was a huge hit with my sweet hubby (and a hard to please teenager – winning!) and the only thing that could have possibly made this dish better was a piece of toasted bread to sop up alllll of that delicious seasoned sauce at the bottom of the packet. Darn, I guess that means we'll just have to make this Shrimp Boil on the Grill again next weekend 😉
The Fresh from Florida site has some awesome recipes that focus on our favorite Florida ingredients and here are a few more Delicious Dishes from the Sunshine State and Shaken Together!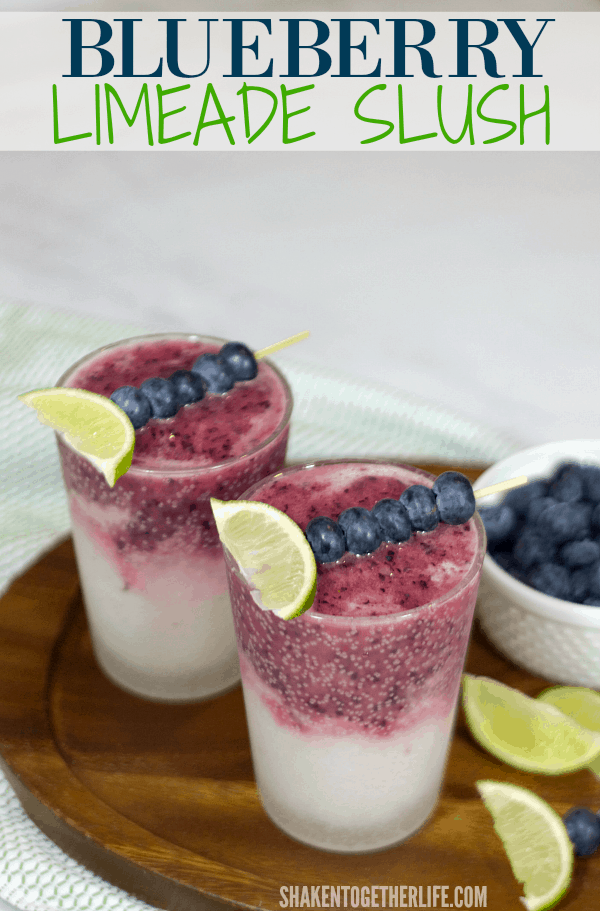 Cool off with a tart and tangy Blueberry Limeade Slush!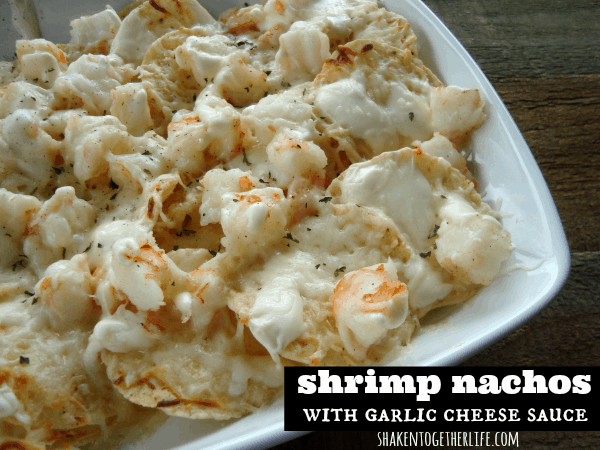 Our Shrimp Nachos with Creamy Garlic Cheese Sauce are a great way to get your meal started!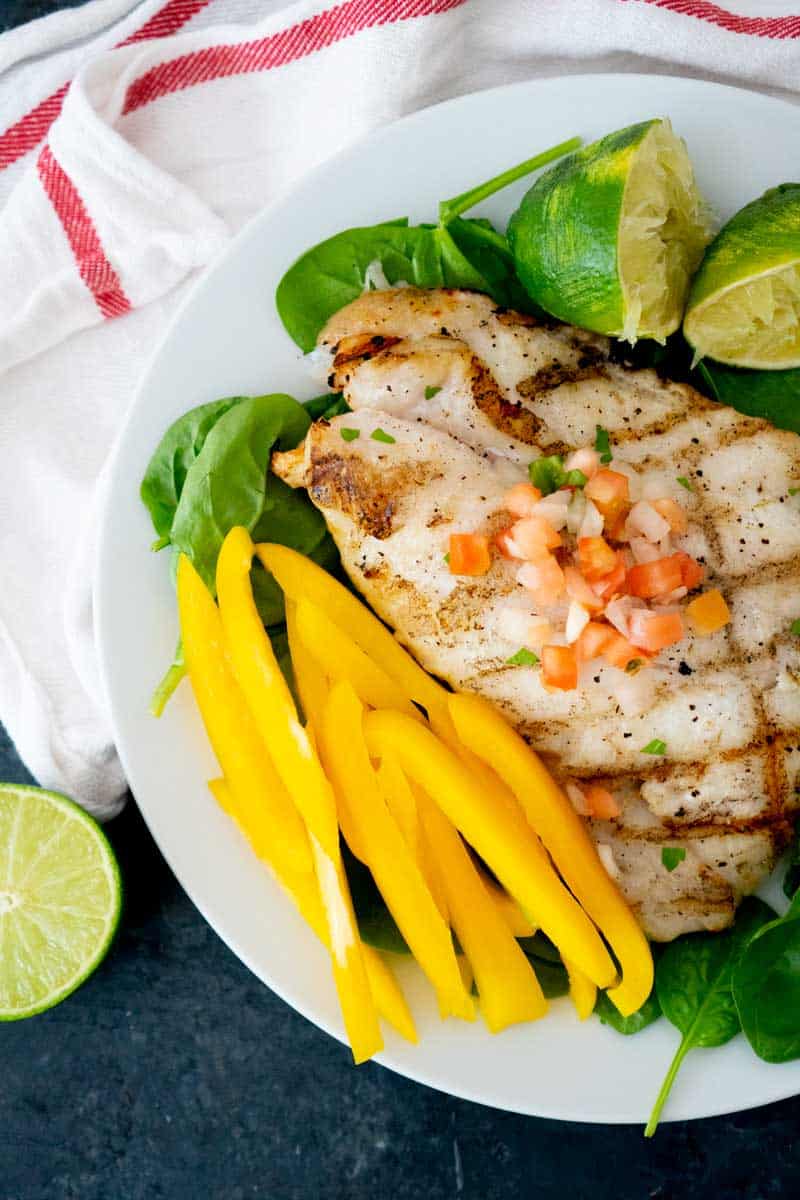 Key Lime Butter Grilled Grouper is flaky and tender!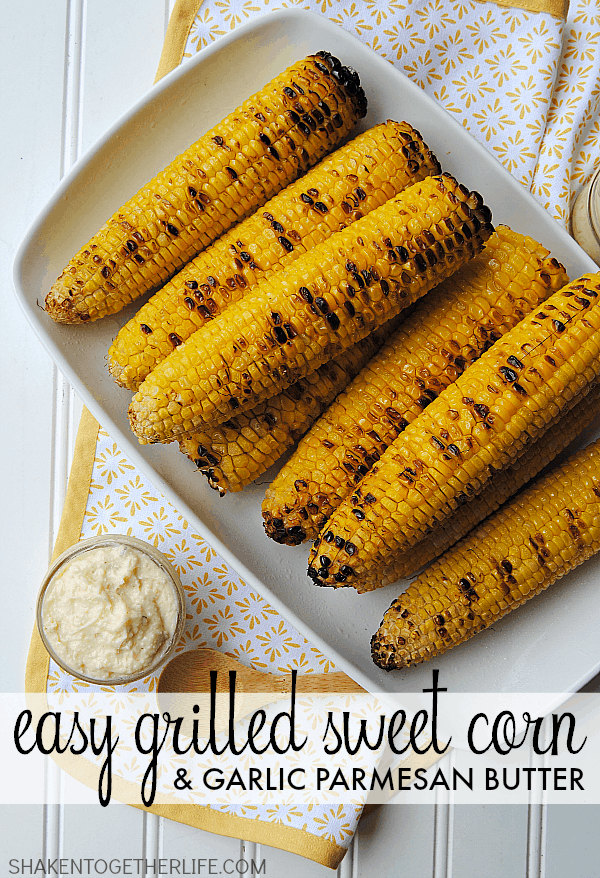 You'll love our tips for Easy Grilled Sweet Corn … and don't skip that Garlic Parmesan Butter!