Love quick and easy desserts? Then you will love these Lemon Cream Cheese Frosted Cookies topped with a simple lemon cream cheese frosting and plump ripe blackberries! No one will guess that these come together in minutes with a few ingredients from the grocery store! I get to share these rockstar cookies and #FreshWorks with you as part of a sponsored series for Rubbermaid and Socialstars™.
I love easy desserts! Well, truth be told I am partial to all desserts 😉 But I especially love a dessert that I can pull together in minutes that still packs a big WOW factor. Like these gorgeous fruit topped cookies!
Lemon Cream Cheese Frosted Cookies
This easy dessert starts with bakery cookies. The bakery staff are professionals. They get paid to bake like a boss and their cookies are legit, so there is no shame in my game 🙂
Anyway, my grocery store bakery had a package of freshly baked shortbread cookies, but feel free to grab regular sugar cookies if you can't find these. The cookies were big enough that one cookie would serve as an individual dessert and they were sturdy enough that I could load them with frosting, blackberries and fresh lemon zest!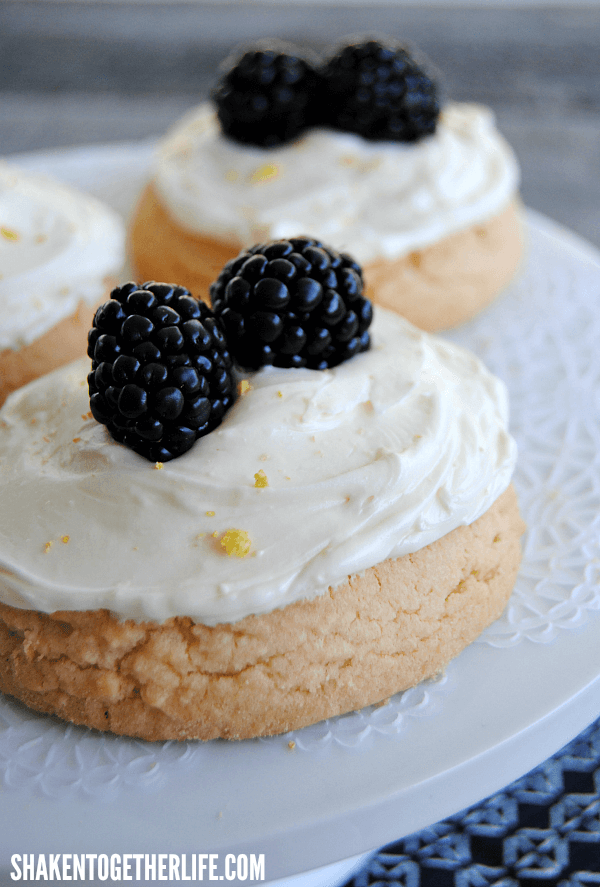 I also grabbed a carton of big, glossy blackberries. Oh my goodness – the berries right now are just gorgeous! Since berries are in season right now, they are bright and flavorful. But a smidge pricey. They were a bit of a splurge. I was determined to keep them fresh for as long as possible, so I popped them in my Rubbermaid® Freshworks™ container.
The medium container held the entire 12 oz. package of blackberries with room to spare. I had to use the medium container because my small containers were already full of berries. Honestly, I have been using these containers non-stop since I got them.
These berries? Have been in our fridge for over a week. 8 days in fact! No mold, no soft ruined berries. Still perfect for smoothies, stirred into yogurt or tossed in a salad. That never happened when I stored berries in their original packaging.
The FreshVent™ in the lids and CrispTray™ in the bottom of each container regulate moisture and promote air flow. I can pop the containers in the dishwasher when they are empty, so clean up is easy peasy, too.
Now, let's get back to these cookies!
Bakery cookies? CHECK!
Now, what else makes these cookies soooooo easy? Prepared frosting.
Feel free to use your homemade cream cheese frosting if you would like. Since I was trying to make these recipe as quick and easy as possible, I used a good ol' tub of frosting. BUT, I gave it a big boost of flavor and added lemon zest and lemon essential oil (you can substitute lemon extract). That burst of fresh citrus flavor definitely made that store bought frosting taste more like homemade!
(P.S. You can jazz up store bought frosting so easily: use orange zest/oil in vanilla frosting, add a swirl of peanut butter and mini chocolate chips to chocolate frosting, stir shredded coconut and toasted pecans into cream cheese frosting … YUM!)
Lemon Cream Cheese Frosted Cookies with Blackberries
Ingredients
6

large shortbread or sugar cookies

8

oz.

cream cheese frosting

1/2 tub of store bought frosting

Zest of one lemon

3

drops lemon essential oil or 1 teaspoon lemon extract

Fresh blackberries
Instructions
Reserve a little of the lemon zest to garnish the cookies with.

Stir remaining zest and lemon oil/extract into prepared frosting.

Frost the cookies with the lemon cream cheese frosting.

Garnish each cookie with two large blackberries and a sprinkling of the lemon zest.

Store any leftovers in an air tight container for up to 3 days.
Once the cookies are frosted with that easy lemon cream cheese frosting, it's time for our pièce de résistance! Those big, plump gorgeous blackberries and a sprinkling of fresh lemon zest! Seriously perfect for Spring!
Wouldn't these Lemon Cream Cheese Frosted Cookies with Blackberries be pretty for a Mothers' Day brunch? Or a baby shower? They would totally rock a Spring picnic or potluck, too!
More Berry Delicious Recipes!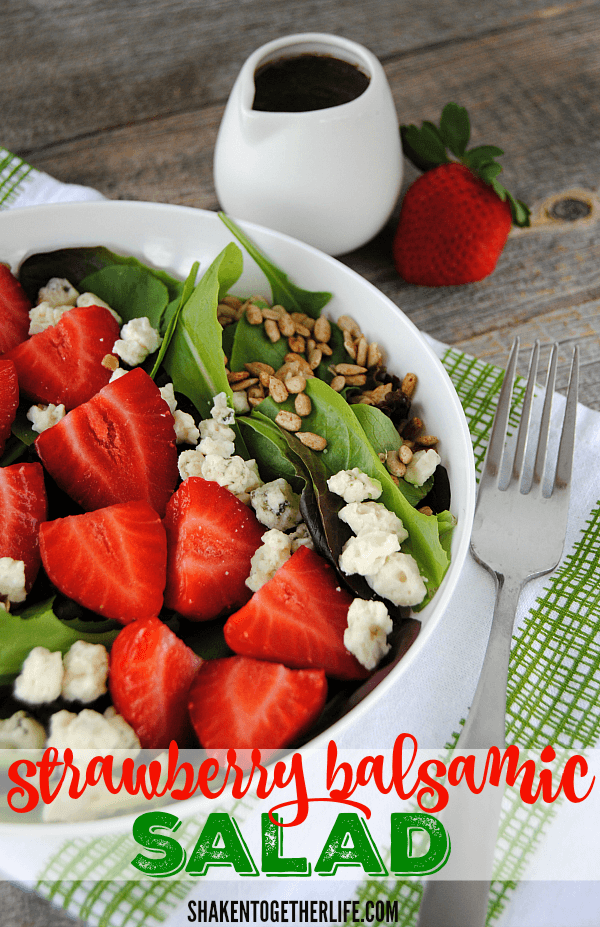 Simple Strawberry Balsamic Salad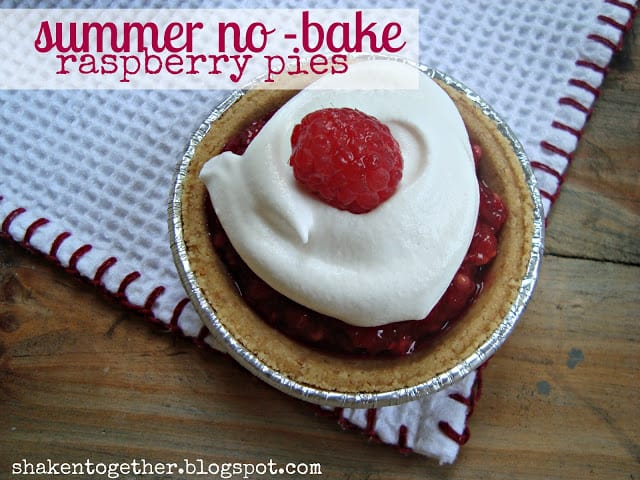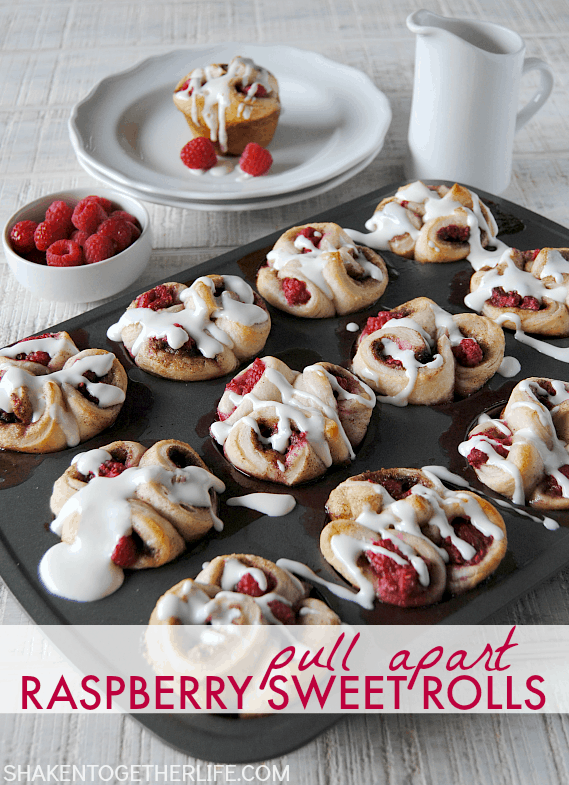 Pull Apart Raspberry Sweet Rolls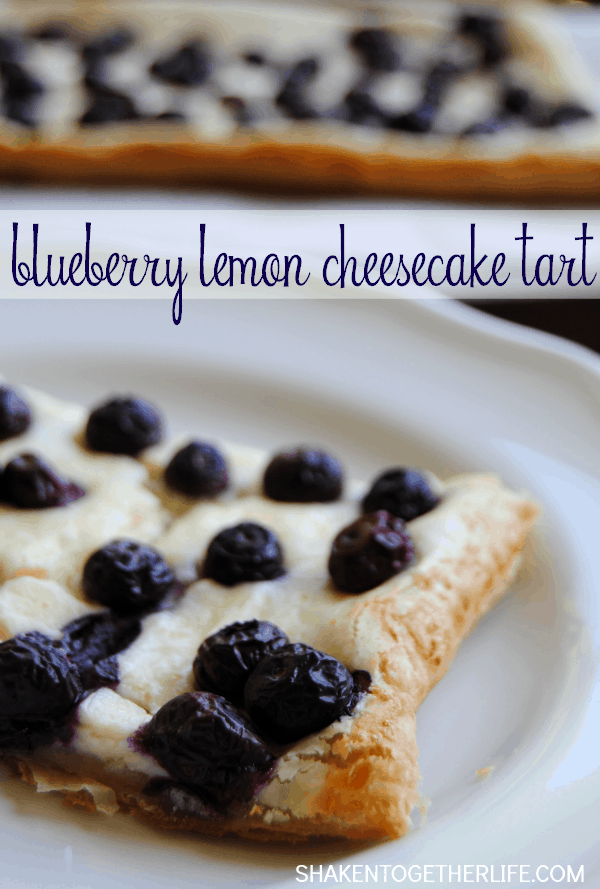 Blueberry Lemon Cheesecake Tart 
Chocolate Blueberry Quinoa Breakfast Bowl
Our Lemon Cream Cheese Frosted Cookies with Blackberries may be shared here: